Biscuit Recipe | How to make Basic Biscuits
Biscuits:
Crispy and flaky crust with a warm and soft centre, such a wonderful and delicious breakfast or side dish. Today is Wednesday and as I am posting baked recipe on each Monday, Wednesday and Friday, so today is the day of another baked recipe.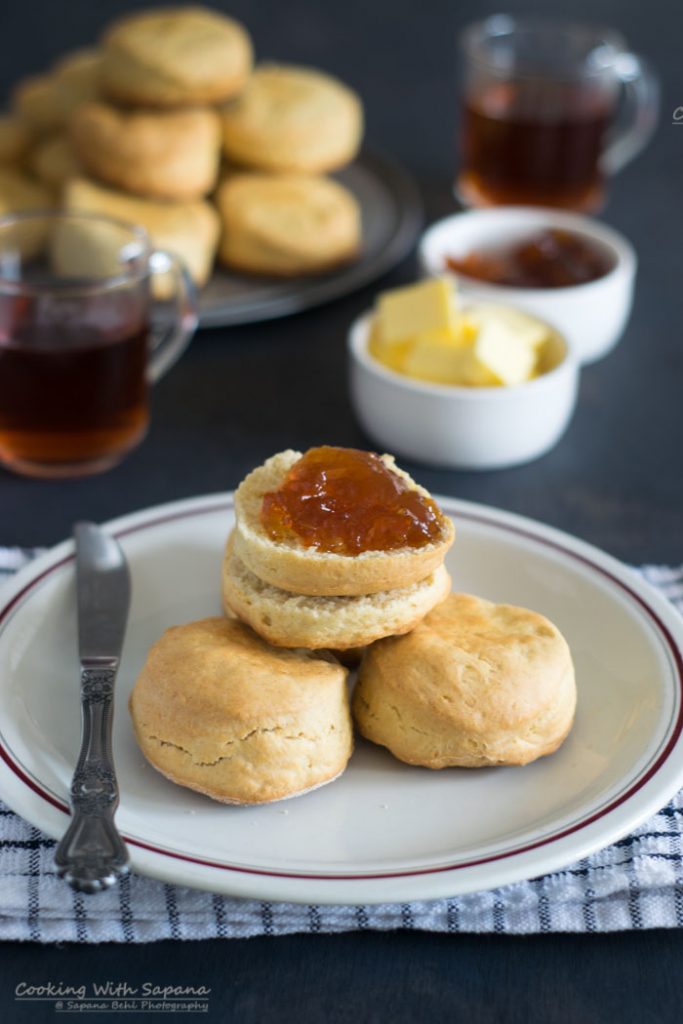 I made the traditional breakfast biscuits from a cookbook that I totally forgot the name. But the biscuits turned out perfect just like the store bought ones. We had them for our breakfast and evening tea time snack for a couple of days and totally loved them. The recipe is very simple and does not require yeast for proofing. The self-raising flour works great for the recipe and makes amazing biscuits.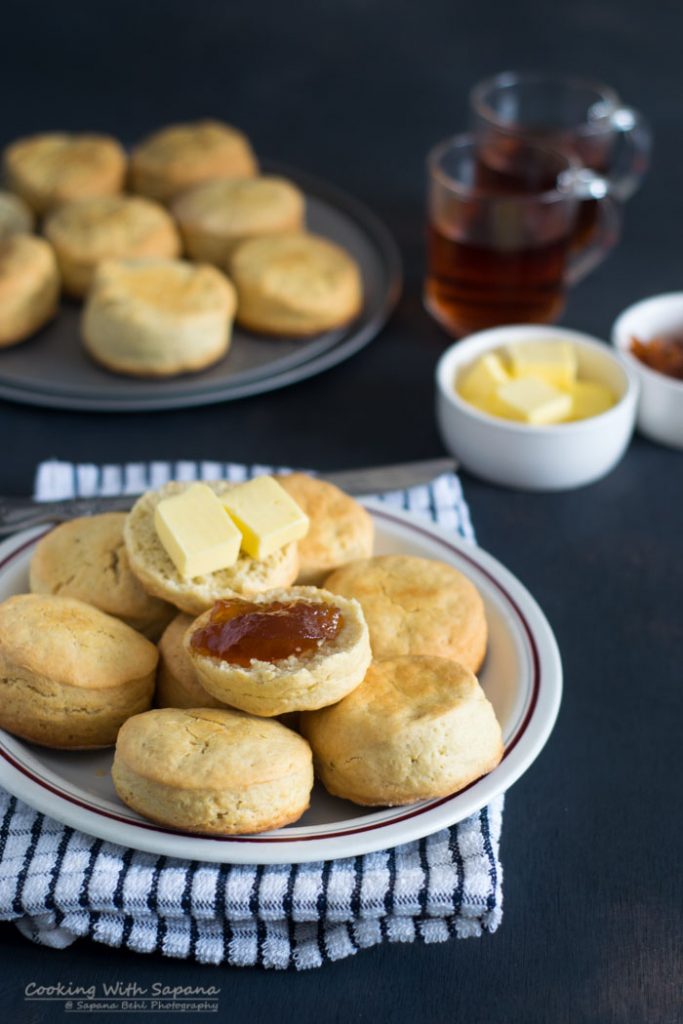 Bake a Thon Day 3
Dish– Biscuits
Source– Cookbook

Ingredients:
4 cups self-raising flour + more for dusting
1 cup butter, melted
1 cup fresh cream
1 teaspoon baking powder
1 teaspoon salt
Method:
In a mixing bowl sift self-raising flour, salt and baking powder.
Make a well in the centre of the bowl and add melted butter and cream. Stir to combine or until a dough forms.
Transfer the dough onto a lightly dusted work surface. Knead it for about 10 minutes or until it is soft and not sticky.
Roll out a 1/2 inch thick sheet. Cut out round biscuits using a floured biscuit or cookie cutter. Repeat the same with the remaining unworked dough.
Place the biscuits on an ungreased baking tray. Let them rest for 15 minutes meanwhile, preheat the oven to 200 degrees.
Bake the biscuits in the preheated oven for about 15 to 20 minutes or until golden and puffy.
Remove from oven , slice and serve toasted with butter or jam.
Keep the biscuits covered in the kitchen towel to keep them warm.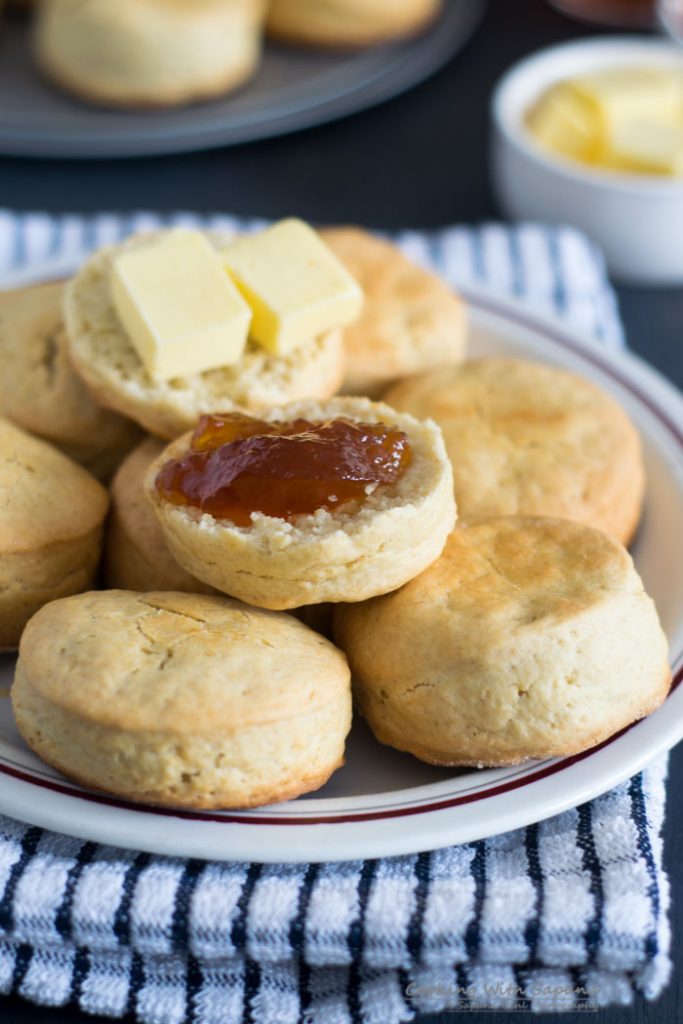 Enjoy!!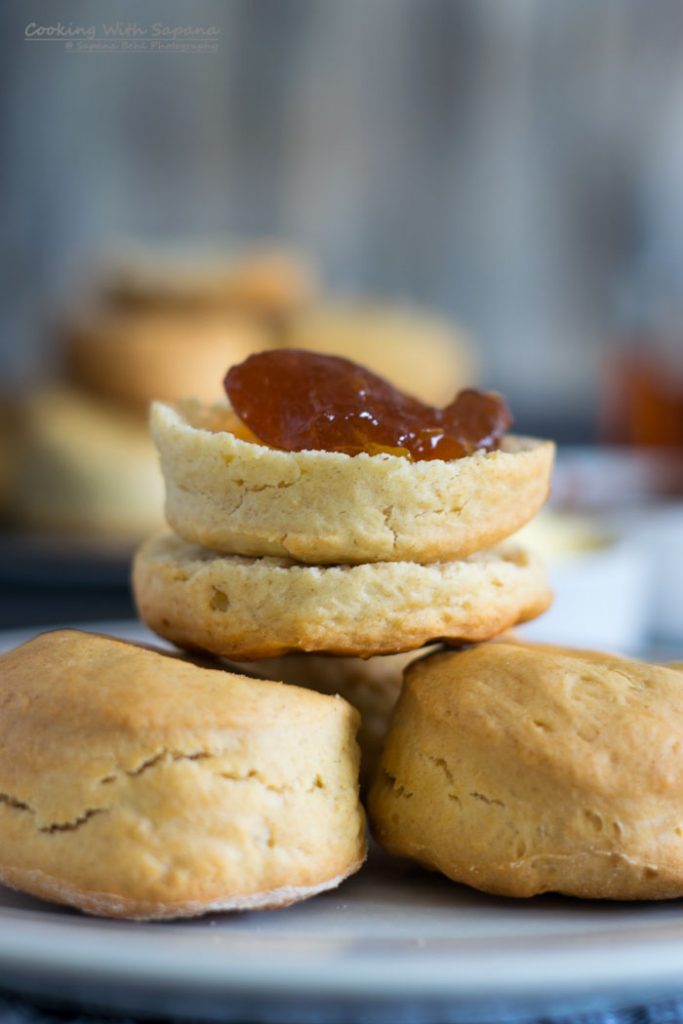 Serve – 24 Biscuits Baking Time- 20 minutes

This is part of the Bake-a-thon 2016
Best regards,
Sapana Behl