Basbousa
Basbousa:
A sweet melt in mouth kind traditional Middle Easteren sweet semolina cake. Basbousa similar to
Turkish Revani
is also made with baking semolina or cream of wheat farina and topped with simple sugar syrup or sometimes flavored with rose water and other flavorings if desired.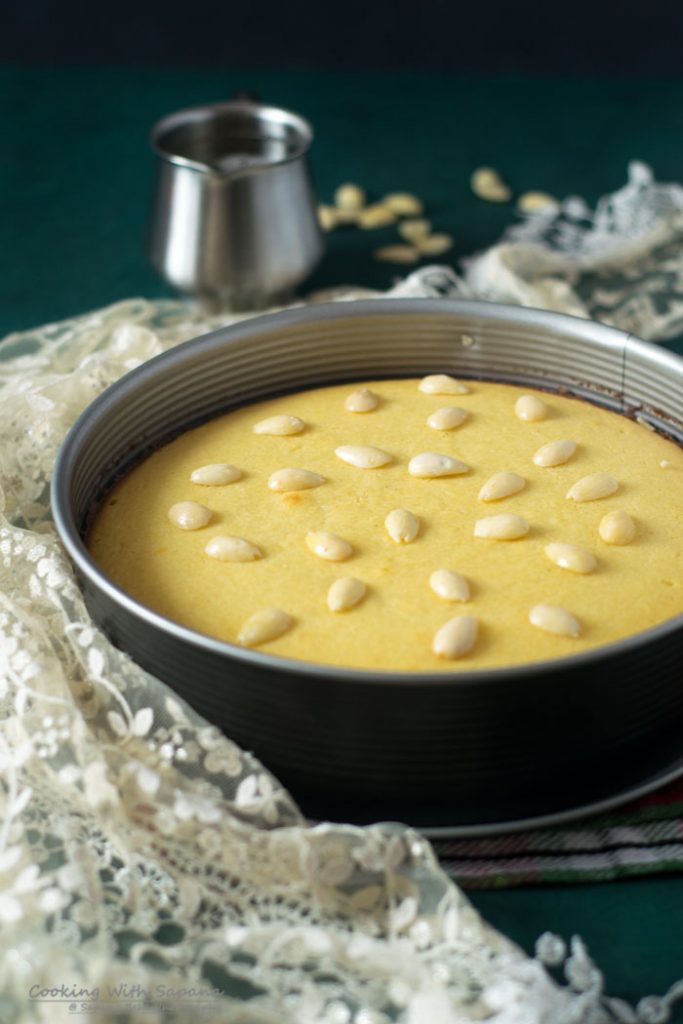 I made this cake on Diwali to bring to a friends house who invited us for Diwali dinner. That's why I could not show the inside of the cake but let me tell you the cake was amazing. It turned out so soft and perfectly sweet and everyone loved this cake. One of the friends brought basundi and while eating the desserts I tried them both together . When I told everyone about this unique combination they loved it and we all end up eating the basbousa and basundi together, weird right?
The recipe is from Nestle website and is definitely a keeper recipe. It really makes an amazing and beautiful basbousa.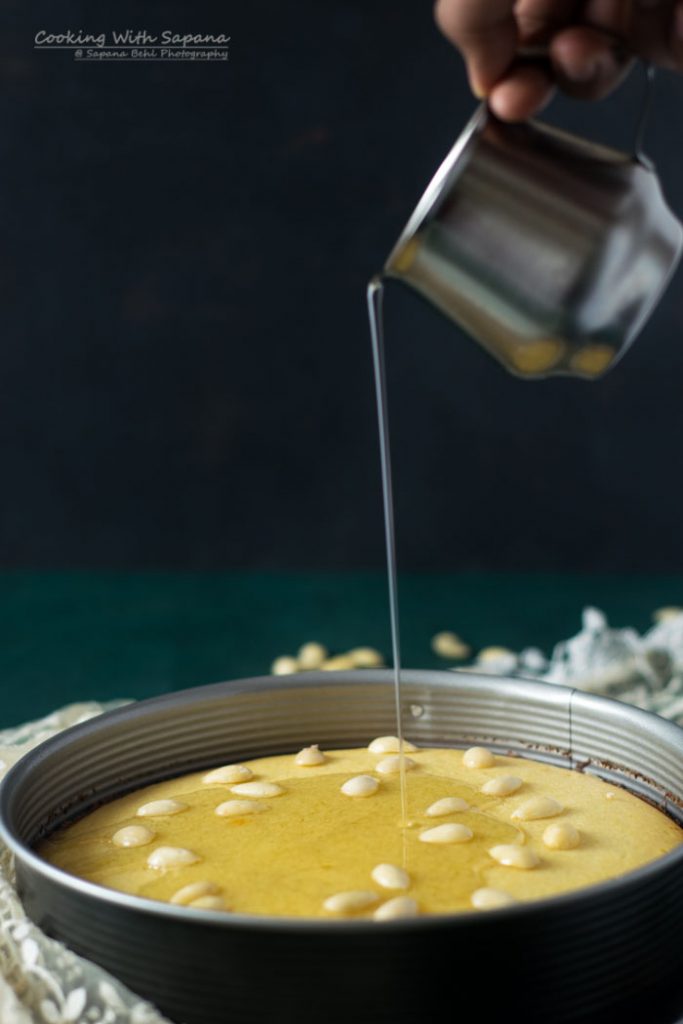 Bake a Thon Day 2
Dish– Basbousa
Source: Here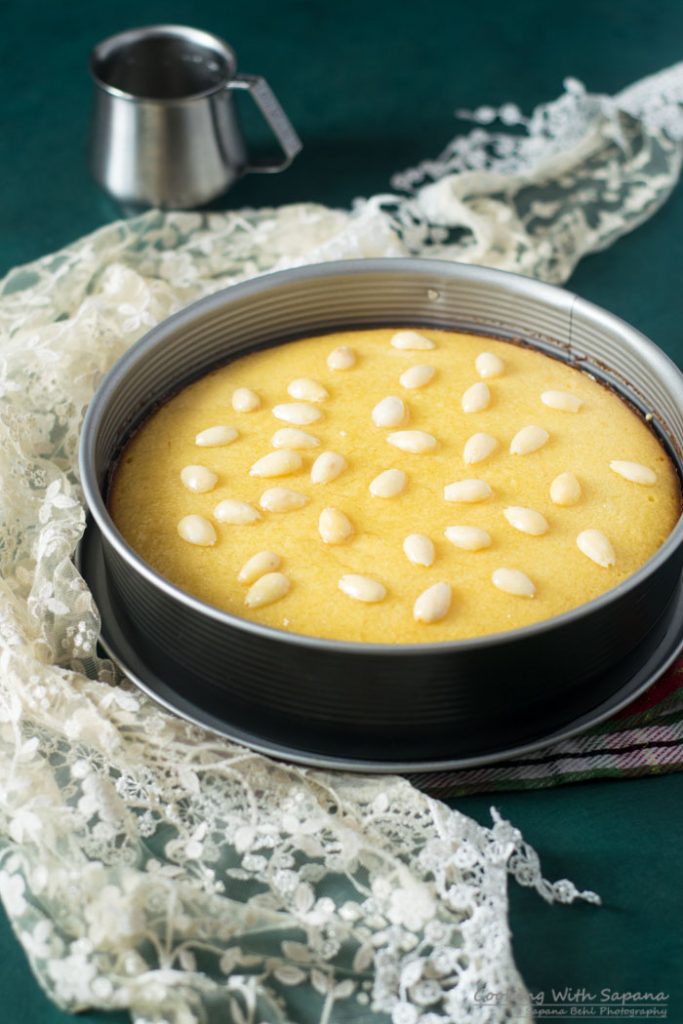 Ingredients:
2 1/2 cups fine semolina
1/2 cup butter, melted
1/2 cup yoghurt,whisked
1 cup water
1 can /397 gm sweetened condensed milk
1 teaspoon baking powder
For syrup:
1 1/2 cup sugar
1 cup water
few drops rose water (optional)
1 teaspoon lemon juice
Blanched almonds to garnish
Method:
Line a 10″ round or 8″ square baking tray with parchment paper and grease with butter or ghee.
Preheat oven to 190 degrees. In a mixing bowl add sweetened condensed milk and butter. Whisk to combine.
Add yogurt and water in the condensed milk mixture. Stir in baking powder and semolina. Whisk to combine.
Transfer the batter into the prepared cake tin. Tap on the kitchen counter.
Bake in preheated oven for about 35 to 40 minutes or until golden or until a skewer inserted in the centre comes out clean.
While the cake is baking prepare the sugar syrup . In a saucepan add sugar and water. Bring it to boil for about 10 minutes. Add rose water and lemon juice.
Once the cake is baked pour the cooled sugar syrup over the warm cake. Slice in square or diamond pieces. Add blanched almonds on the top if desired.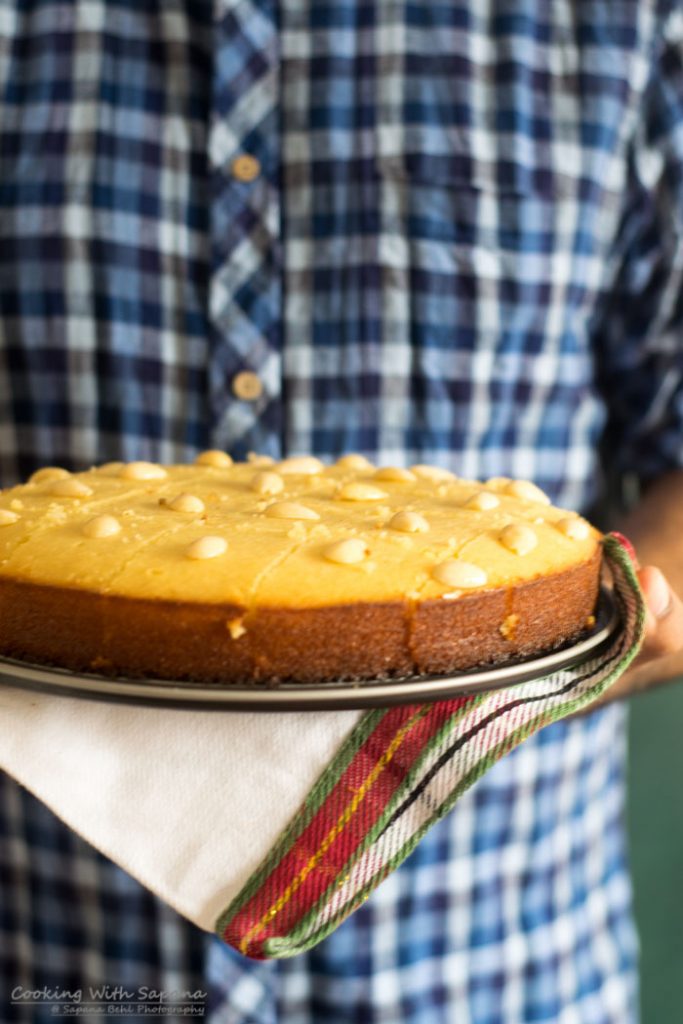 Serve and enjoy.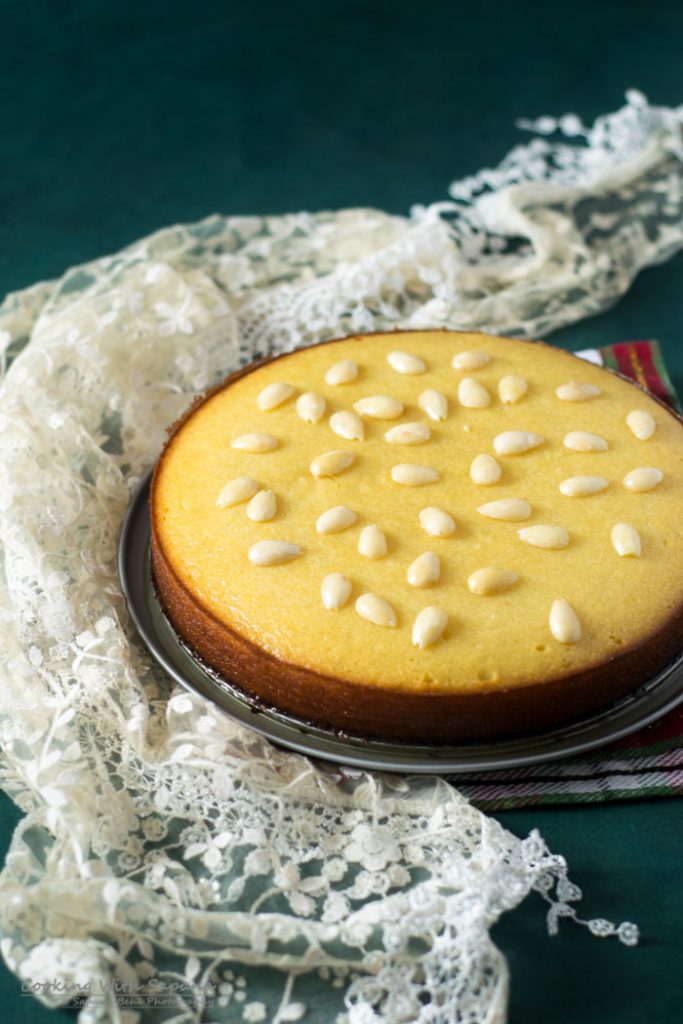 Serve – 10 Baking time – 40 minutes

This is part of the Bake-a-thon 2016
Best regards,
Sapana Behl