No Bake Nutella Cheesecake
No Bake Nutella Cheesecake:
Individual serving no-bake Nutella cheesecake- what could be better than this? The last day of glass desserts is going to end with this super delicious and amazing cheesecake. I have had bookmarked the Nutella no bake cheesecake since long but never get a chance to make it because whenever there is Nutella at home it just finishes with a blink of eyes . I mean literally, I can see my elder one or hubby and most of the time me, slurping it with a spoon whenever they have this sudden craving of chocolates or something sweet.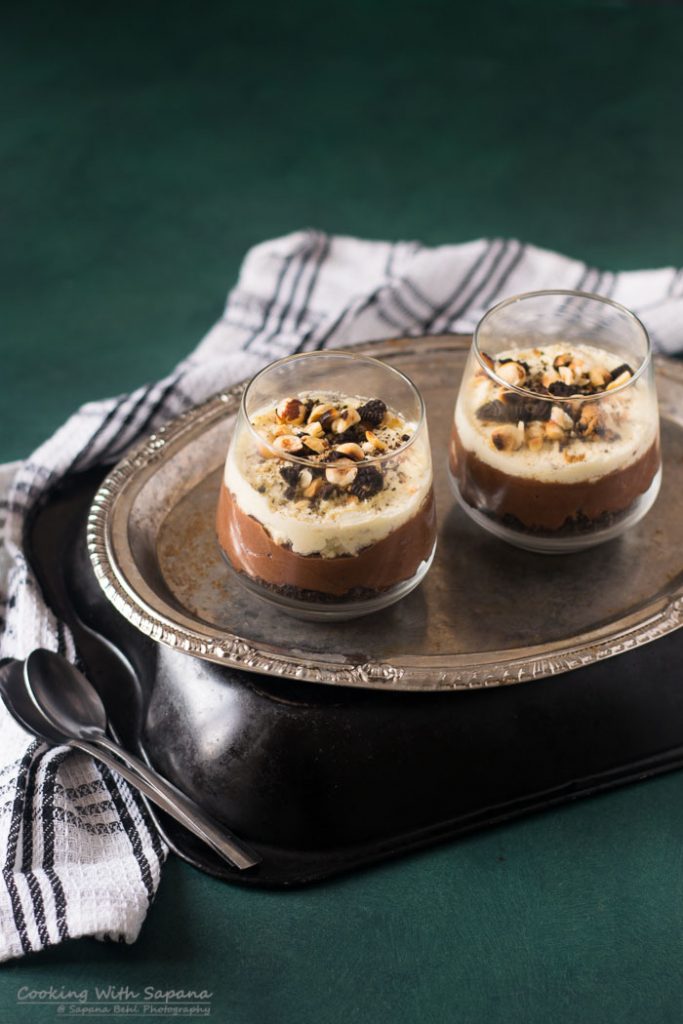 So this time when I bought the Nutella I hide it in my pantry until I used it in my cheesecake. They were looking for Nutella and asked me where it went as they were sure that we bought one pack while last grocery shopping. I was making blank faces and told them that we forget to buy and will do next time. When all of a sudden there was a Nutella cheesecake and a jar of Nutella on the counter than only they knew about my hiding part.The cheesecake tasted heavenly and no one bothered about my notorious deed.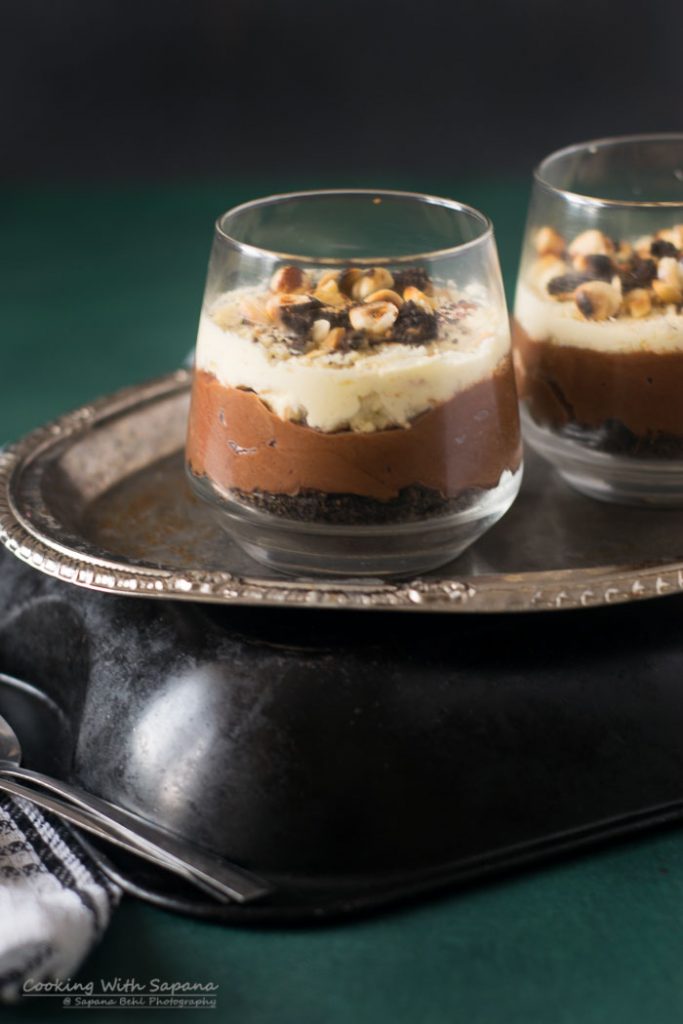 Blogging Marathon#70 Week 2 / Day 3
Theme– Glass Desserts
Dish– No Bkae Nutell Cheesecake
Source– Here
Ingredients:
6-7 oreo cookies,crushed into crumbs
1 tablespoon butter
For cheesecake
1/4 cup Nutella
1/2 cup cream cheese @room temperature
1 teaspoon vanilla extract
1 cup whipped cream
For topping
whipped cream
oreo cookies, crushed
hazelnut toasted and chopped

Method:
In a mixing bowl add the crushed oreo crumbs. Stir in butter and mix until combined.
Divide the oreo cookie crumbs into your desired shape individual serving glasses or mason jars.
In another mixing bowl beat cream cheese and Nutella with an electric mixer until light and fluffy. Add vanilla extract and beat again.
Gently stir in the whipped cream and fold in until combined.
Scoop or pipe the Nutella cheesecake into the glasses. Refrigerate for 2 hours or until served.
Top with more whipped cream, crushed oreo cookies, and toasted hazelnuts.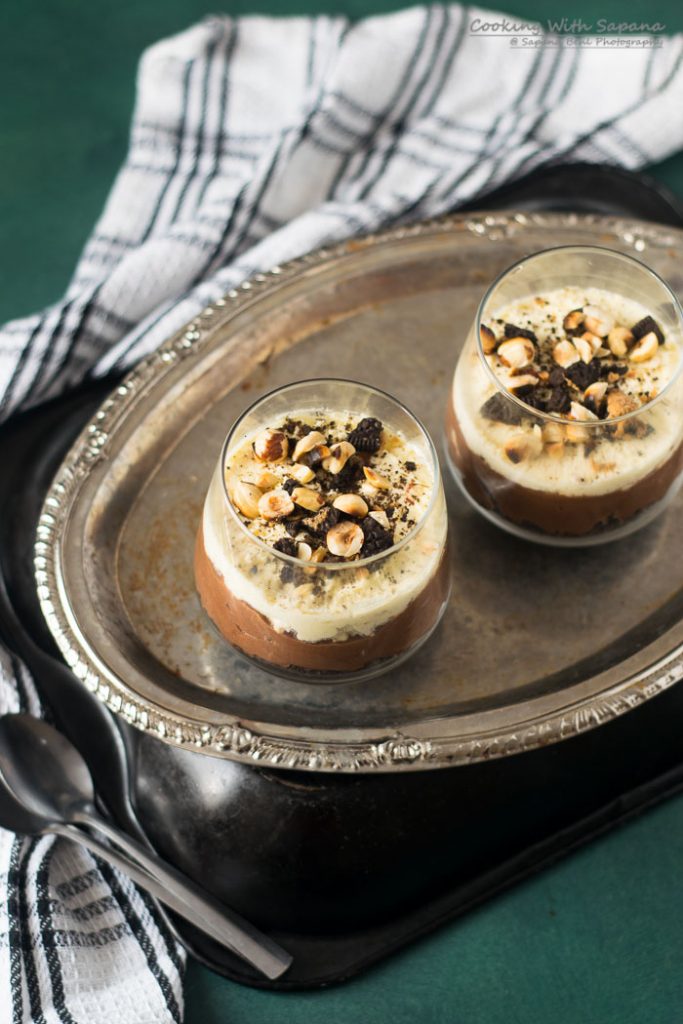 Serve and enjoy.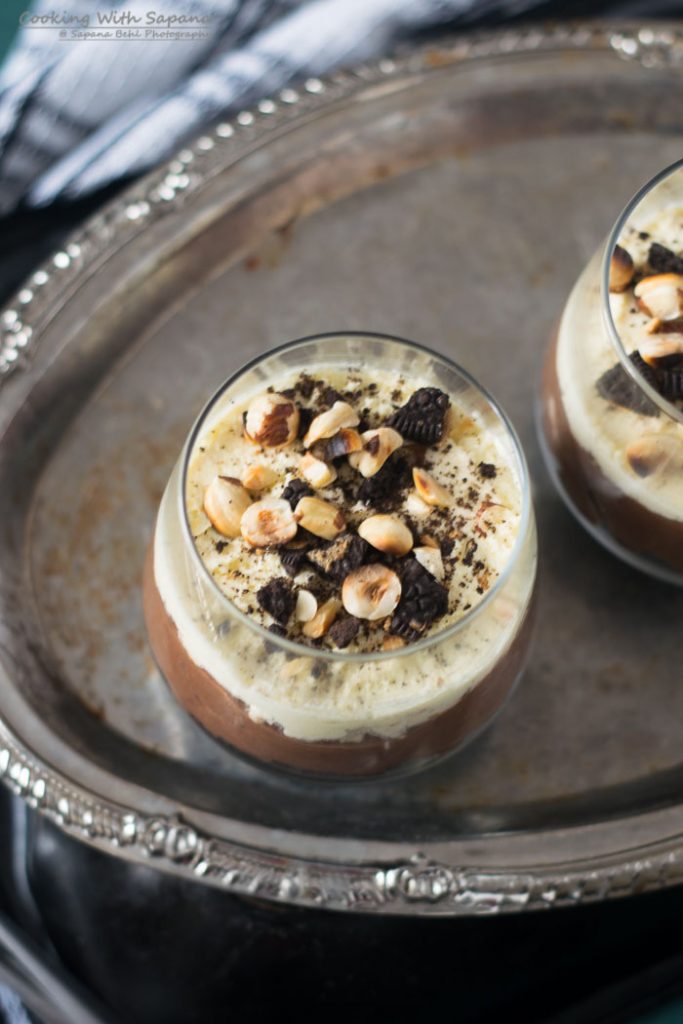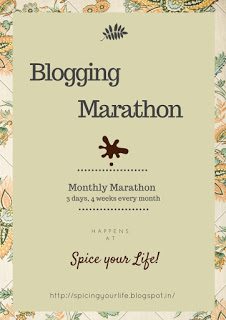 Check out the Blogging Marathon page for the other Blogging Marathoners doing this BM#70
Best regards,
Sapana Behl