Chia Pudding with Raspberry Compote
Chia Pudding with fresh Raspberry compote:
A nutritious and delicious pudding made with healthy chia seeds and freshly made raspberry compote.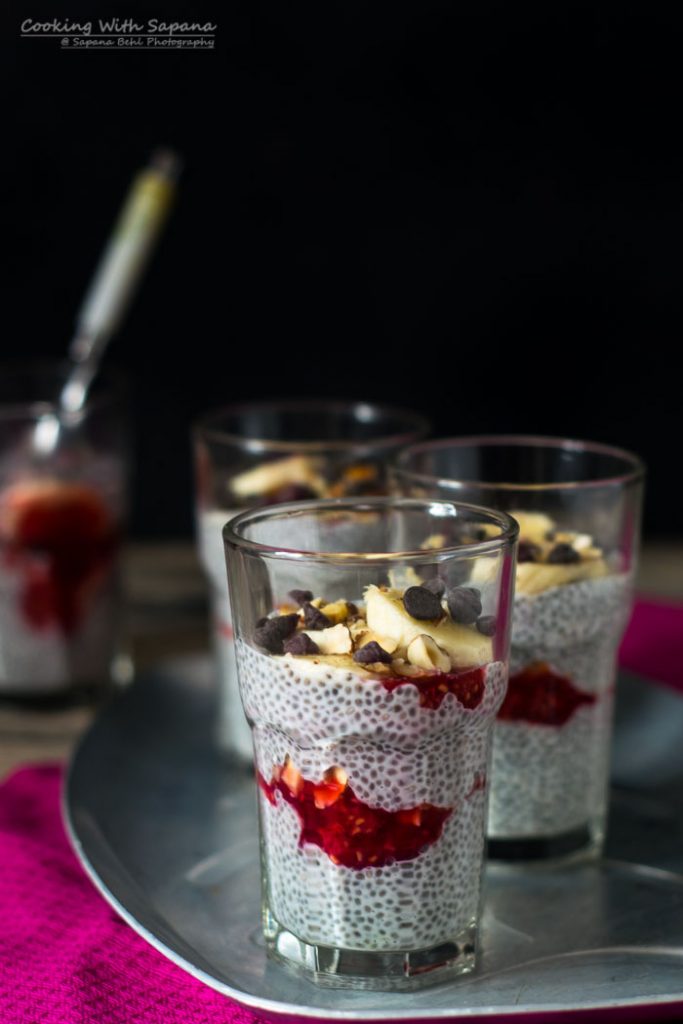 This week for Blogging marathon, I will be posting Glass desserts served in glasses. For the first day, I made this super easy, tasty and healthy pudding for me with fresh berries compote. The recipe is from a cook book "Raw" which has an amazing collection of gorgeous dishes made with fresh and raw ingredients. The pudding tastes best if served immediately otherwise the chia seeds may become lumpy and more sticky. Try serving this pudding in individual glasses or small mason jars and be creative to use your favorite dressings.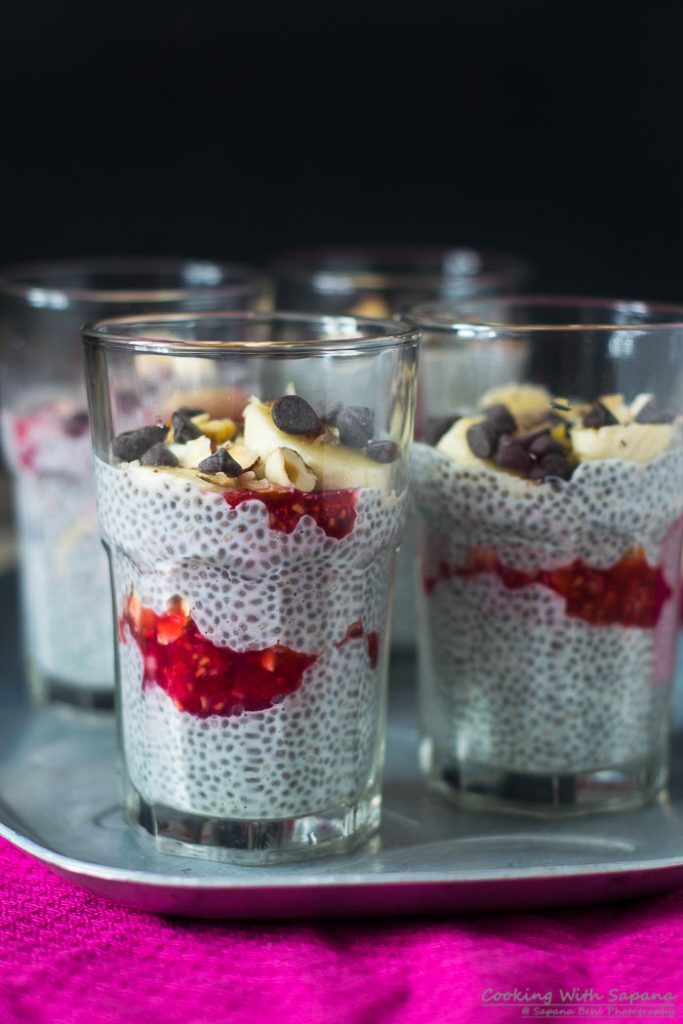 The pudding looked so gorgeous that I took so many photos and even posted a lot of them in my post. I made the pudding for the four of us but only my elder one and I liked the pudding very much and ate the other two portions as well. The little one her father totally hated it and won't even tried a single bite. I think because of the glutinous consistency of the chia seeds they did not like it . But for us two it was a yummy and healthy treat.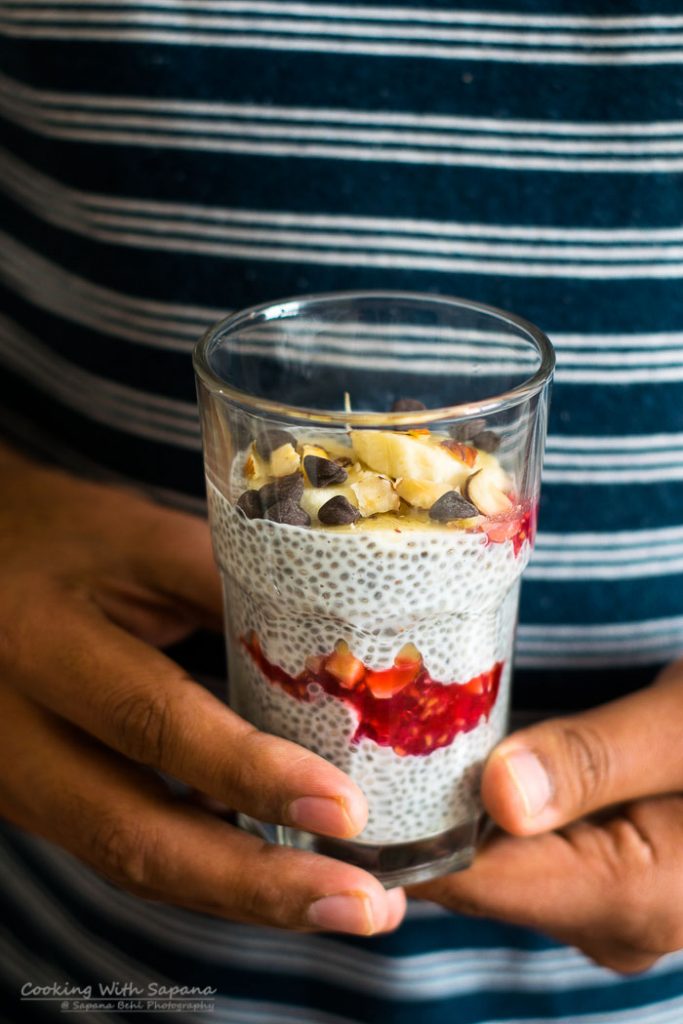 Blogging Marathon#70 Week 2 / Day 1
Theme– Glass Desserts
Dish– Chia Pudding with Raspberry Compote
Source– Cookbook "Raw"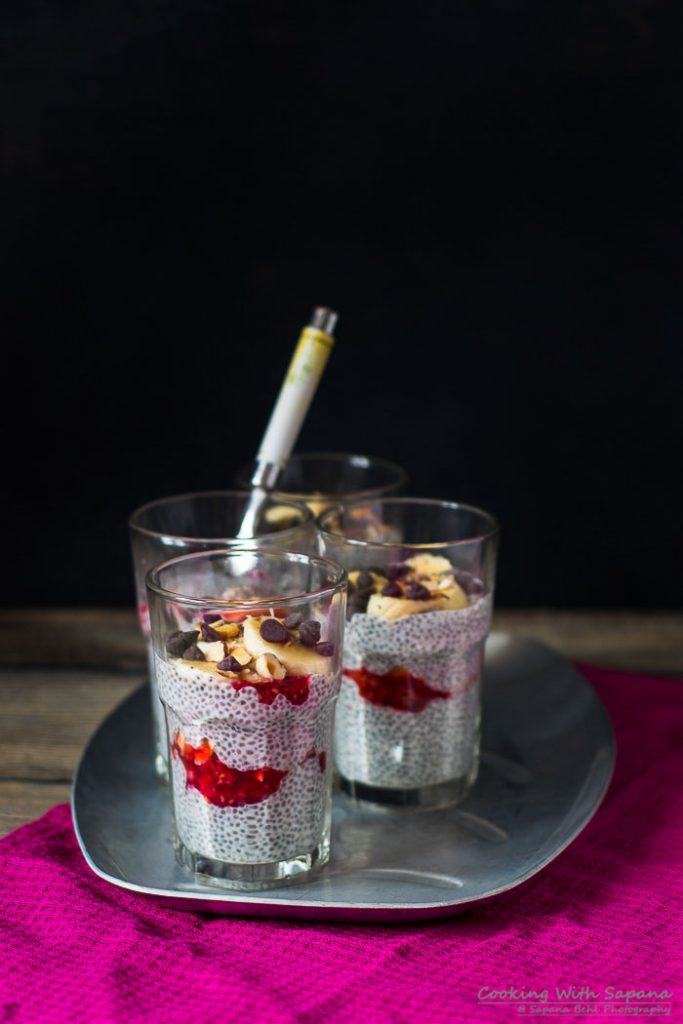 Ingredients:
2 cups raspberries, fresh
1/4 cup chia seeds
1 cup whole milk or almond milk for vegan options
1 tablespoon honey or favorite sweetener
1 teaspoon vanilla extract

For toppings
sliced banana
chocolate chips
chopped almonds
honey
Method:
In a mixing bowl add chia seeds, milk , vanilla extract and honey. Stir until combined and place the bowl in refrigerator for two hours or overnight. Keep stirring the pudding in between couple of hours to avoid lumps.
For compote
Place raspberries in a mixing bowl and press them with the back of spoon or fork until soft and mushy.

Assembling
Arrange alternate layers of chia pudding and raspberry compote in your desired glasses or jars.
Top with sliced banana, chocolate chips, honey, almonds or your favorite fruits and toppings.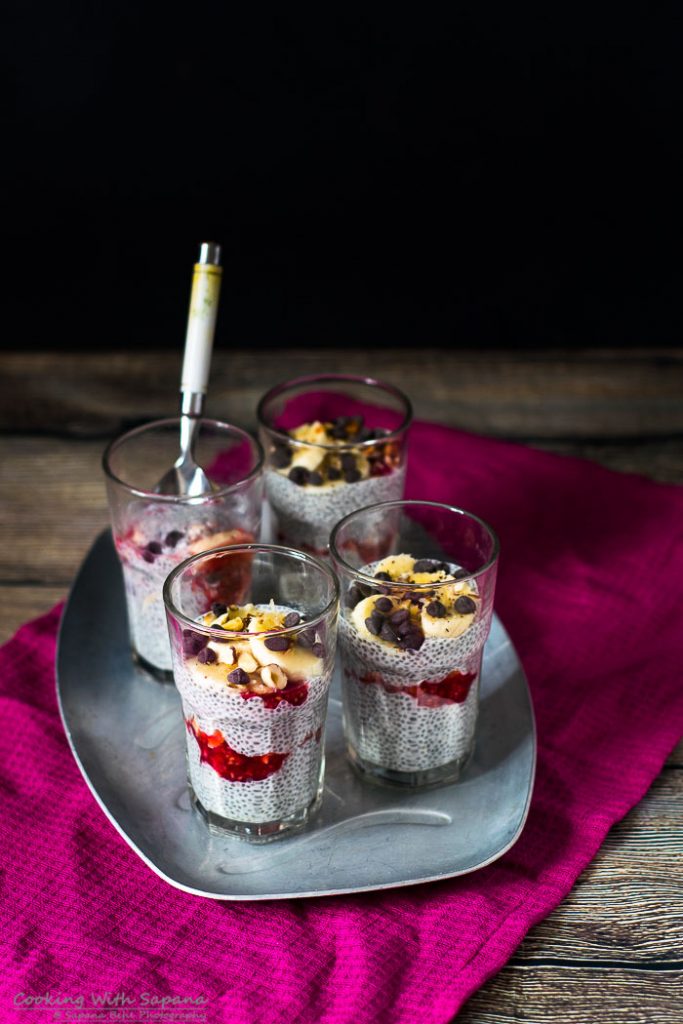 Serve and enjoy.
Serve-2 Prep time – 15 minutes Rest time – 2 hours or more

Notes
You may cook the raspberries to make them slight thick in consistency but I liked them fresh.
If raspberries are not sweet enough you may add some honey to it.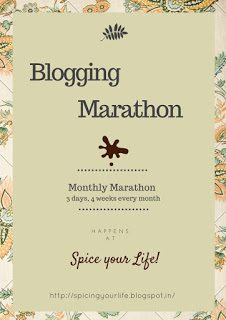 Check out the Blogging Marathon page for the other Blogging Marathoners doing this BM#70
Best regards,
Sapana Behl