Cornflakes Chivda
Corn flakes chivda
a crispy spicy and sweet mixture made with corn flakes and few other ingredients is a perfect snack for Diwali. I make it in huge batches to last for a week or so but it is always gone in a couple od days and never last long. My kids love this mixture to the core and I always keep the ingredients in my pantry to make it as soon as it is finished.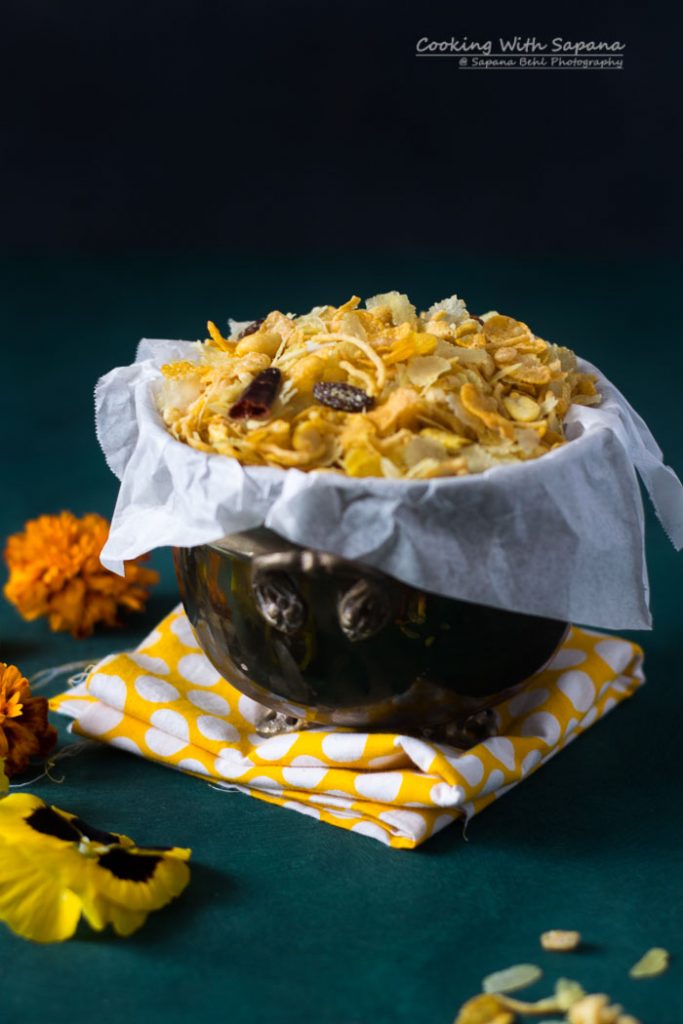 Yesterday was Diwali and I served it to all the guest who came for Diwali celebrations. This mixture is a huge hit among guests.I could not get a chance to post this recipe before Diwali so here I am posting it anyways. As the festive season is still here and you can always make this mixture for your family and friends. Normally corn flakes are deep fried for the recipe but I don't like doing the same as the corn flakes are already crispy so I would just dry roast them to make them a little more crispy.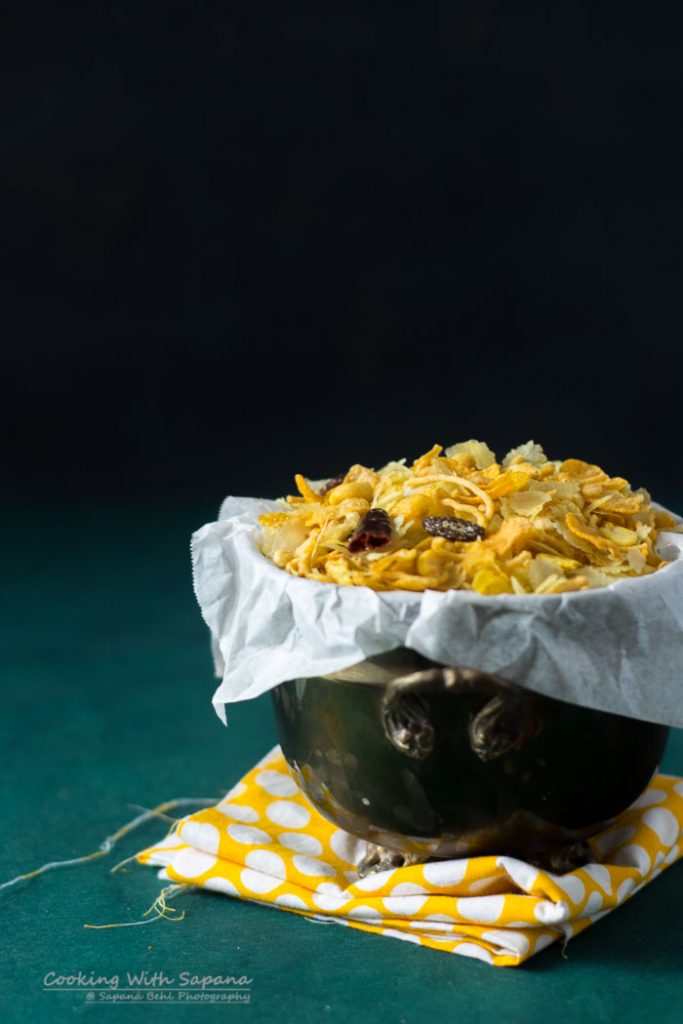 Ingredients:
2 1/2 cups corn flakes
1 cup thin poha
1 cup peanuts,roasted and skinned
1 cup boondi
1 cup omapodi
1/2 cup sultanas
2 teaspoon oil
1 teaspoon fennel seeds
1 teaspoon mustard seeds
1/2 teaspoon turmeric powder
1 teaspoon red chilli powder
a pinch asafetida
salt to taste
1 tablespoon sugar
4-5 dried red chillies
Method:
Dry roast the thin poha in a heavy bottom wok or pan until if is crispy. Remove and set aside.
Heat oil in the wok. Add asafoetida, fennel seeds, mustard seeds and dry red chillies and curry leaves if using. Saute for a minute or two.
Now add salt, sugar, turmeric powder and red chilli powder. Stir and add corn flakes. Stir for a minute and then add omapodi, peanuts, boondi, poha and sultanas.
Stir until everything is combined and mixed well. Remove from heat, cool and store in airtight containers.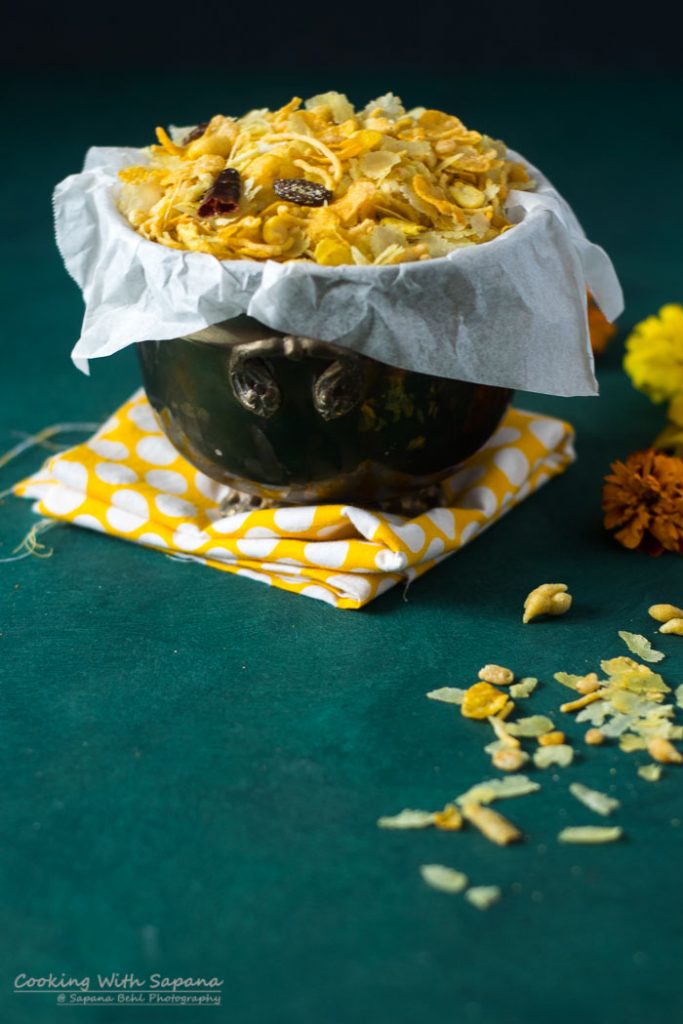 Serve and enjoy.

Serve- 6 cups Cooking Time- 20 minutes
Notes:
Instead of dry roasting you can deep fry corn flakes and poha to make it more delicious.
few curry leaves[I did not use]