Super Seedy Porridge
Super Seedy Porridge:
A healthy and delicious porridge filled with the goodness of sunflower seeds.As you can see my next Super seed is Sunflower seeds and I am going to post six Breakfast recipes made with these seeds. Sunflower seeds are rich in Vitamin E,fibre,Iron,Zinc,Selenium and other Dietary minerals. These seeds help in fighting against Cardiovascular diseases,makes the immune system strong and also helps in Detoxification of toxins from the body.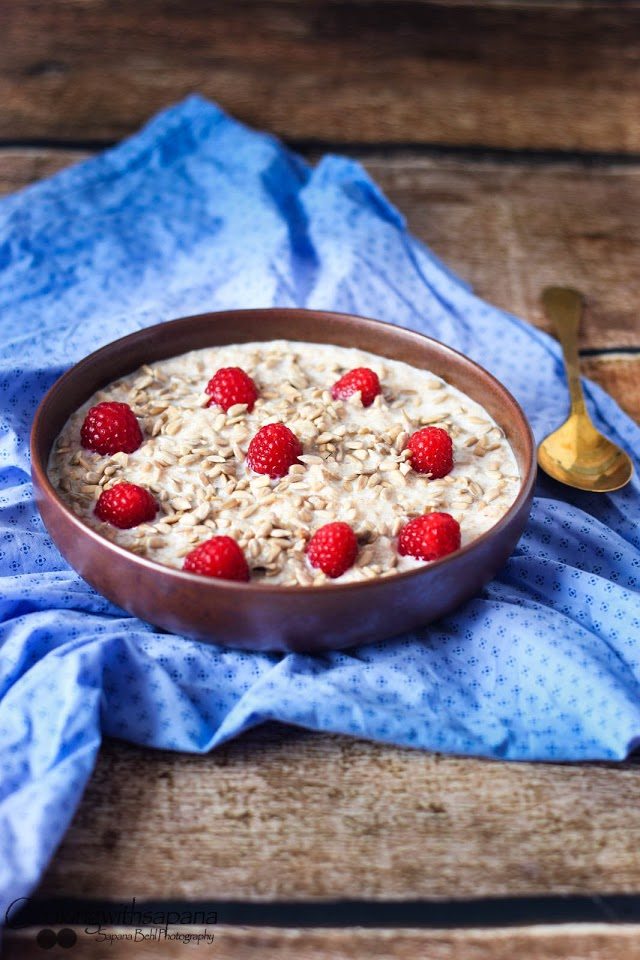 There are many ways to include the sunflower seeds in your diet,however, these seeds are best served as snacks. You can add them to your cereals or top your salad with them or else make sunflower seeds butter or flour to replace the regular flour in baking.
My first breakfast dish is this simple yet very filling porridge. I love my porridge with broken wheat, but as always you can make it with oats or any other grain you like.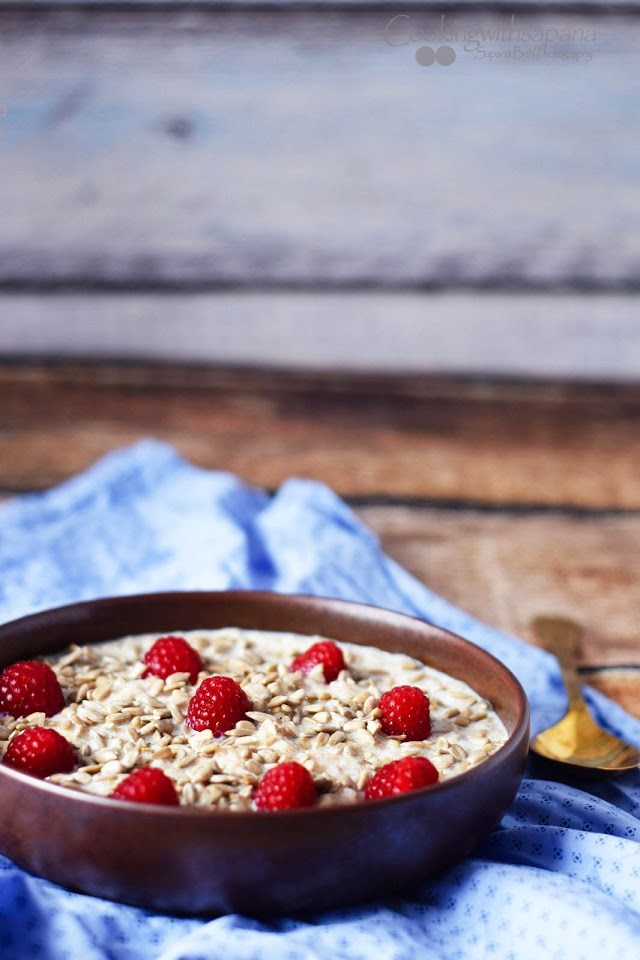 Blogging Marathon#68 Week2/Day4
Theme– 5 Ingredients/5 Categories
Day 4 Ingredient– Sunflower Seeds
Day 4 Category – Breakfast
Dish– Super Seedy Porridge
Ingredients:
1/2 cup broken wheat
1/2 cup sunflower seeds
sugar or honey to taste
3 cups milk
For topping
Raspberries
Sunflower seeds
Method:
In a pan dry roast the broken wheat until golden in color.Remove from pan and set aside.
Into the same pan roast the sunflower seeds.Remove from pan set aside.
In a saucepan add roasted broken wheat,sunflower seeds, and milk.Bring it to a boil and then cook covered until wheat is soft.
Add sugar or honey and cook for a minute more.Pour into serving bowls and top with raspberries and more sunflower seeds.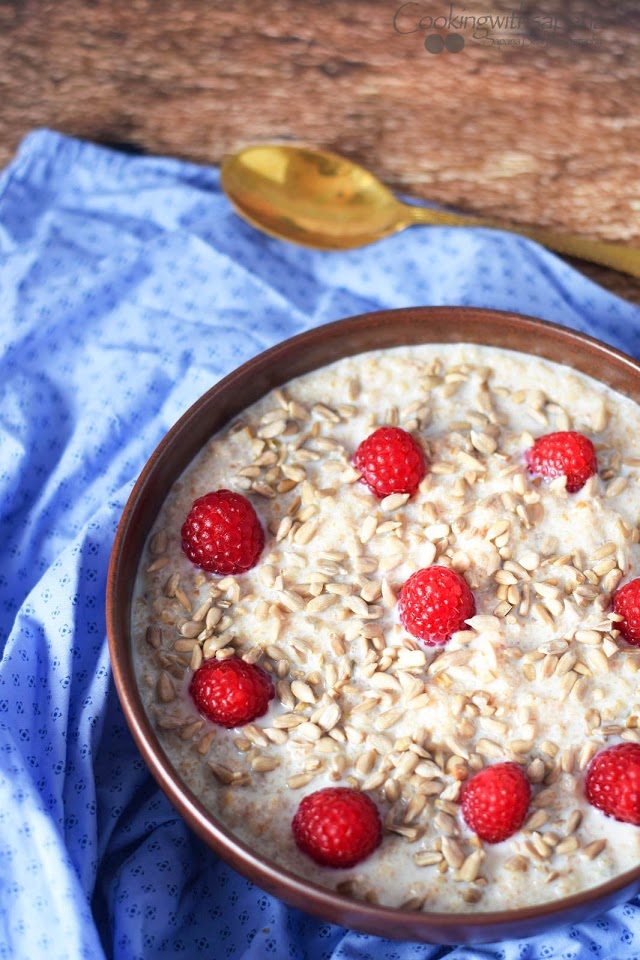 Serve and enjoy!!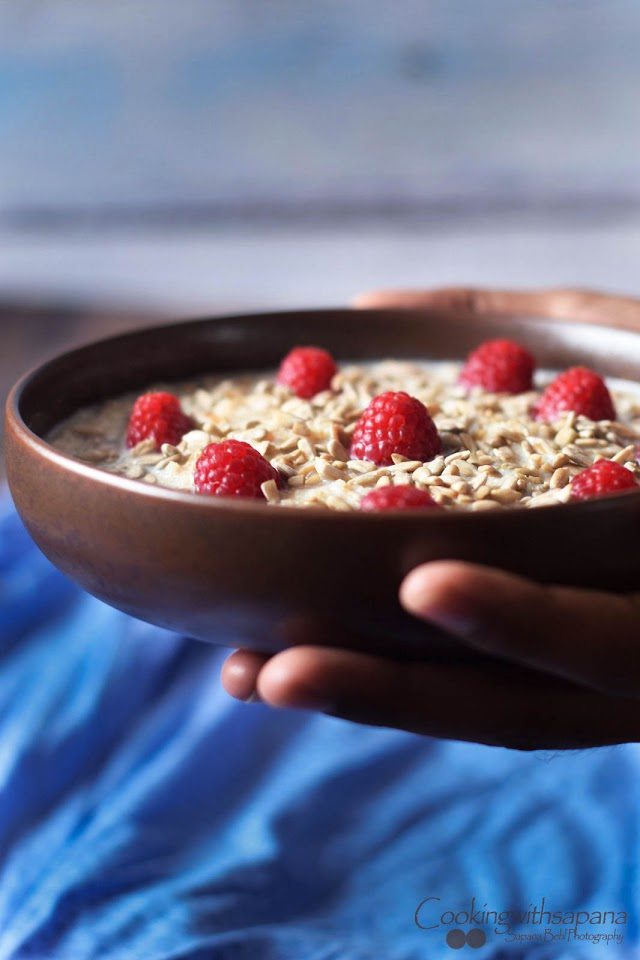 Serve-3 Cooking time-25 Minutes
Check out the Blogging
Marathon page for the other Blogging Marathoners doing BM# 68