Sunflower Seeds Bread
Sunflower Seeds Bread:
A super seedy bread loaded with sunflower seeds to make the breakfast healthy and filling.As you know I am doing five different seeds recipes for this month for Cooking Carnival .This is my last recipe with Sunflower seeds under Breakfast category and I thought it to be all time favourite "Bread".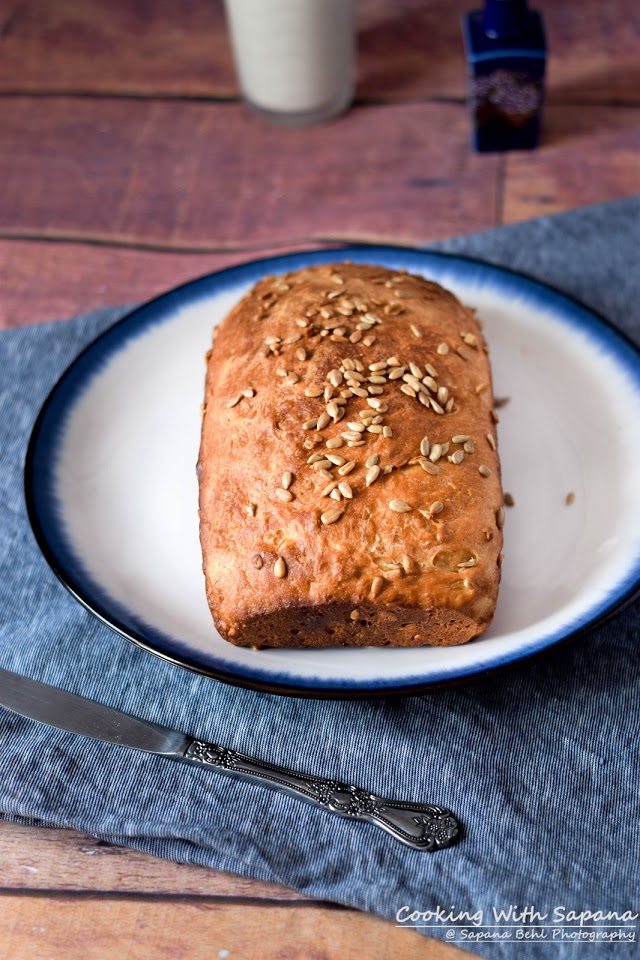 The recipe has been adapted from Tablespoon's and turned out perfect.We loved the taste and texture of the bread and to my surprise, the bread was gone in an hour after making.Once my dough rose I was about to use my 8″ loaf pan but I couldn't find it on time, so had to use the 9″ pan and that's why the slices were so small.The bread has become a regular favourite of my family and I have had made it three times since then.
Blogging Marathon#68 Week 2 / Day 9
Theme– 5 Ingredients/5 Categories
Day 9 Ingredient– Sunflower Seeds
Day 9 Category – Breakfast
Dish– Sunflower Seeds Bread
Source– Here
Stay tuned to know my next seed recipe on Monday.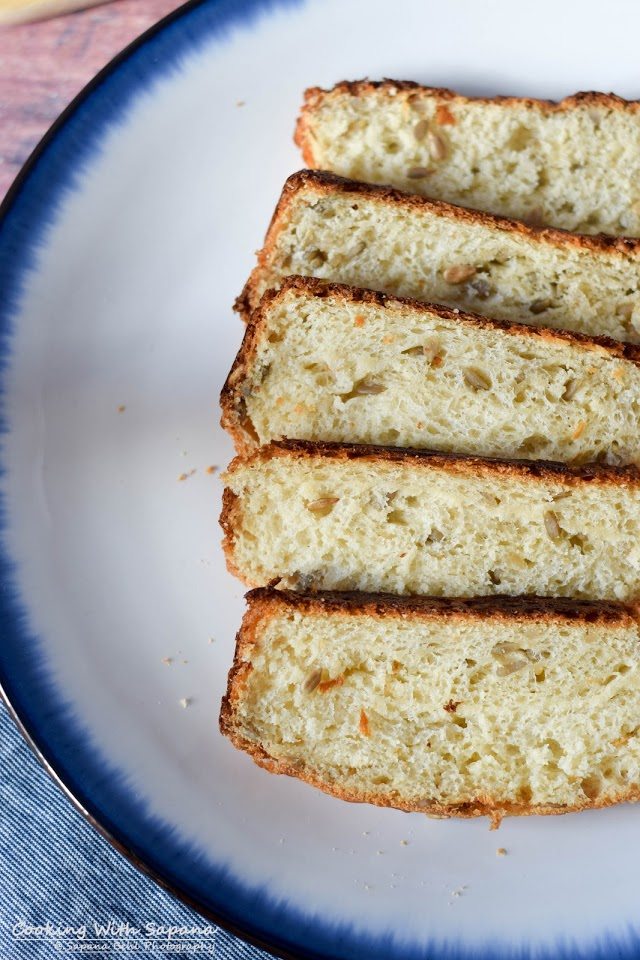 Ingredients:
1 cup whole wheat flour
1 cup bread flour
2/3 cup warm water
1/2 tablespoon dried yeast
1/2 tablespoon salt
1 tablespoon honey
1 tablespoon olive oil
1/3 cup sunflower seeds
1/4 cup milk

Method:
In a mixing bowl add warm water ,yeast,salt,honey and olive oil.
Stir and add the flour,milk and sunflower seeds.Knead until it starts forming a dough.
Grease a bowl and place the dough in it covered with cling wrap.Let it rise for 2 hours or until it doubles in size.
Once risen shape the dough in loaf form and place it in a lightly greased 8″ loaf pan.
Let it rest in warm place to rise for about an hour.
Preheat oven to 375 degrees F .Brush the top side of the loaf with olive oil and sprinkle more sunflower seeds.
Bake it for about 40 minutes.Cool completely and serve sliced.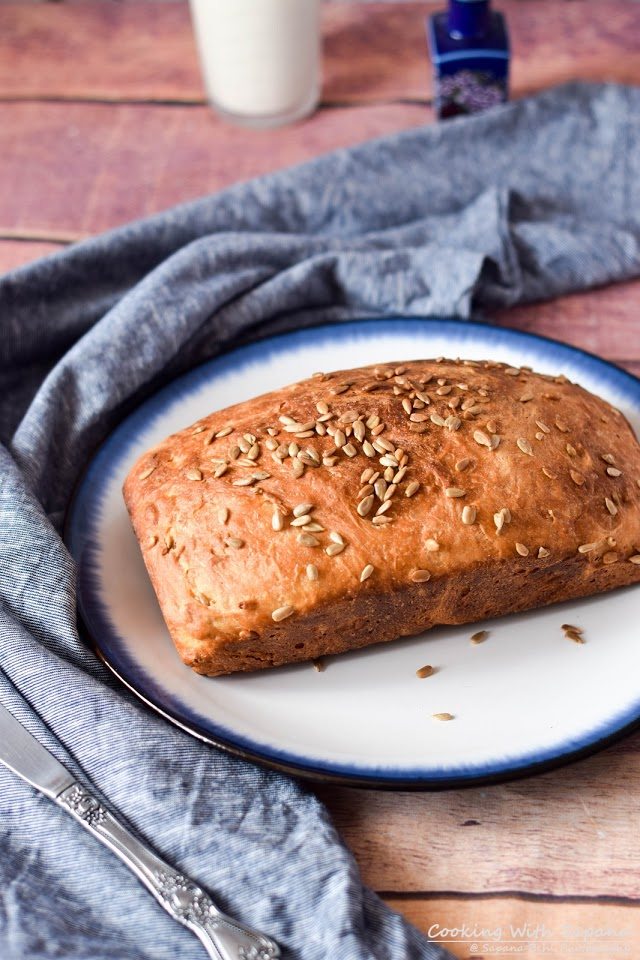 Enjoy!!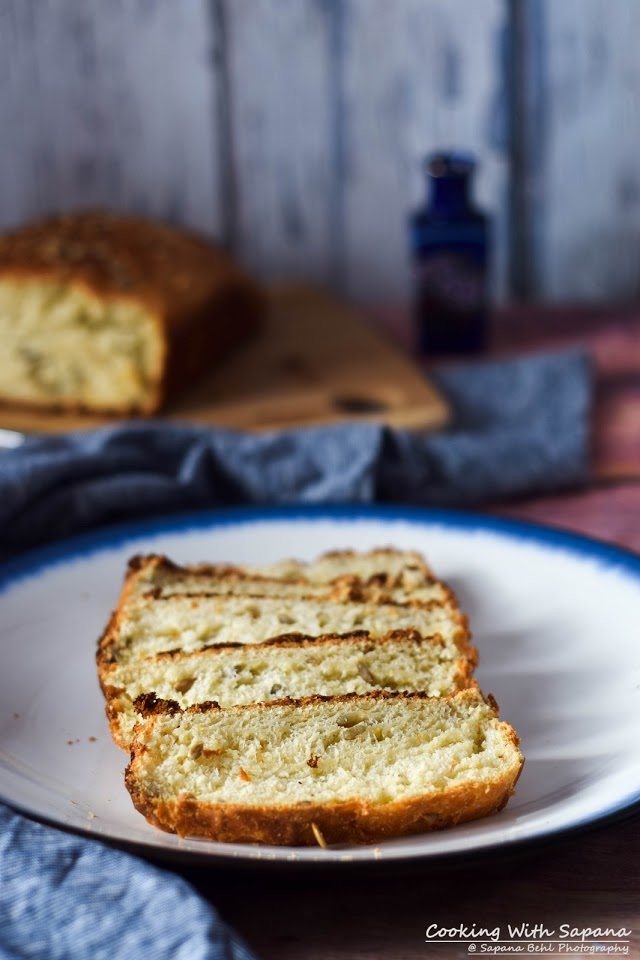 Serve -6 Baking time- 40 minutes
Check out the Blogging
Marathon page for the other Blogging Marathoners doing BM# 68