Pumpkin Seeds Ladoo
Pumpkin seeds ladoo:
A melt in mouth ladoo made with pumpkin seeds and dried fruits.No Indian desserts are complete without our very own ladoos,right? So if I am posting sweet recipes there have to be ladoo in there.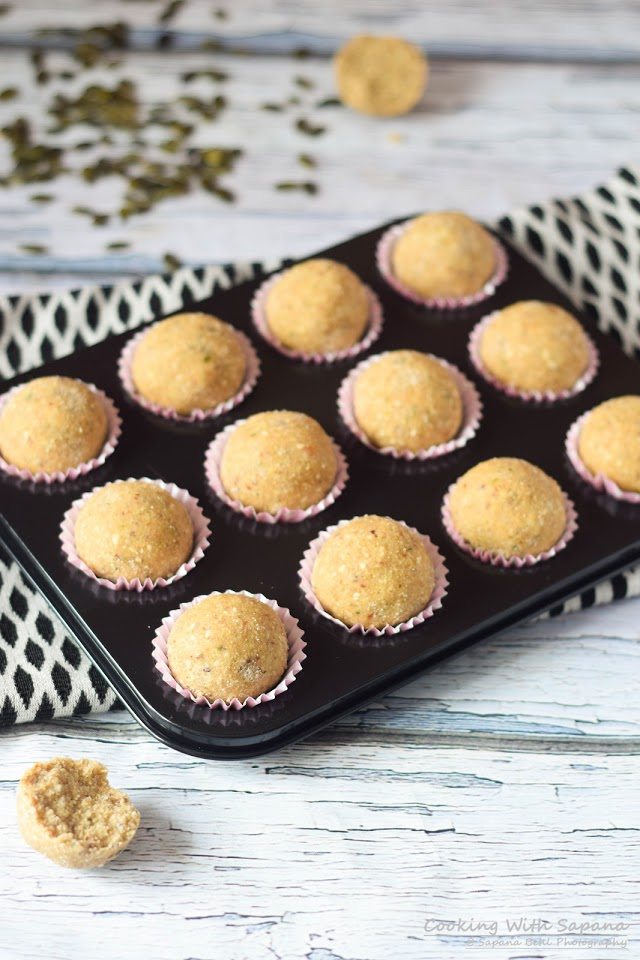 I made these ladoos with a combination of pumpkin seeds wheat flour, semolina and lots of dried fruits.Well, there is ghee so it is not totally guilt free but we can skip eating healthy a few times.After all, desserts don't have to be healthy 😉
Blogging Marathon#68 Week 5 / Day 23
Theme– 5 Ingredients/5 Categories
Day 23 Ingredient– Pumpkin Seeds
Day 23 Category – Desserts
Dish-Pumpkin Seeds Ladoos
Ingredients:
2 cups wheat flour
1 cup fine semolina
1 cup pumpkin seeds
1 cup dried fruits mixture (almonds,cashew nuts,raisins)
1/4 cup sesame seeds
1/2 cup coconut desiccated
1 cup powdered sugar
1 cup ghee
1 teaspoon cardamom powder
Method:
Dry roast the pumpkin seeds in a pan until they started popping.Remove and set aside.
Dry roast the dried fruits mixture and set aside.
Dry roast the coconut and sesame seeds and set aside.
Cool, all the dry roasted ingredients and pulse in blender to make a coarse powder.
Heat ghee in a pan or wok and roast wheat flour and semolina on low heat until it turns light golden and a roasting smell comes out from it.
In a big mixing bowl add the roasted seeds powder, roasted flour mixture and cardamom powder.aAddd the powdered sugar and mix well until everything combines.
Add the remaining ghee if required and make small round balls of the mixture by pressing it in between palms.
Arrange them on a tray lined with parchment paper and let it set.
Store in air tight container.Stays well for a month or so.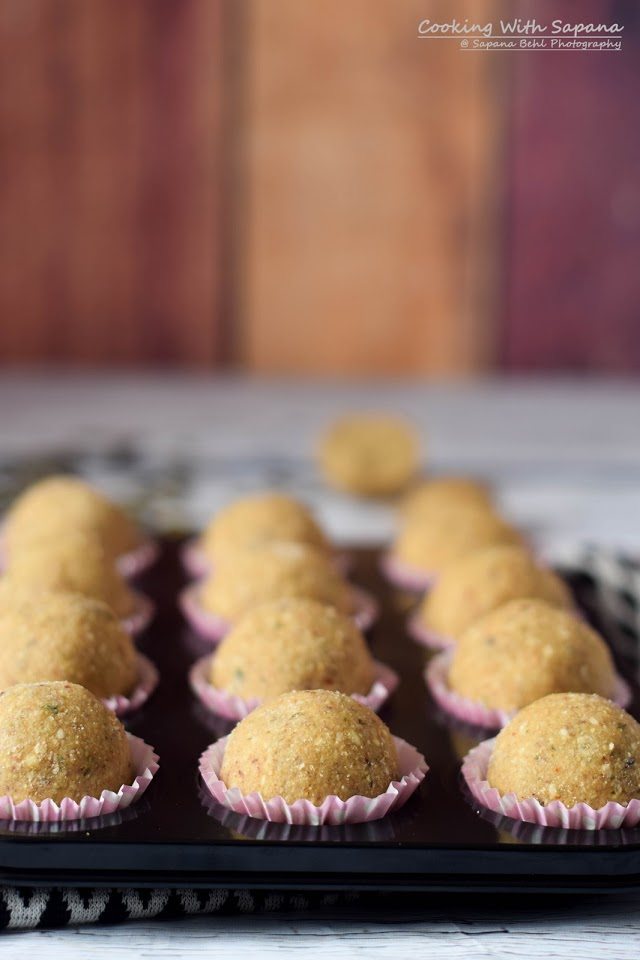 Enjoy!!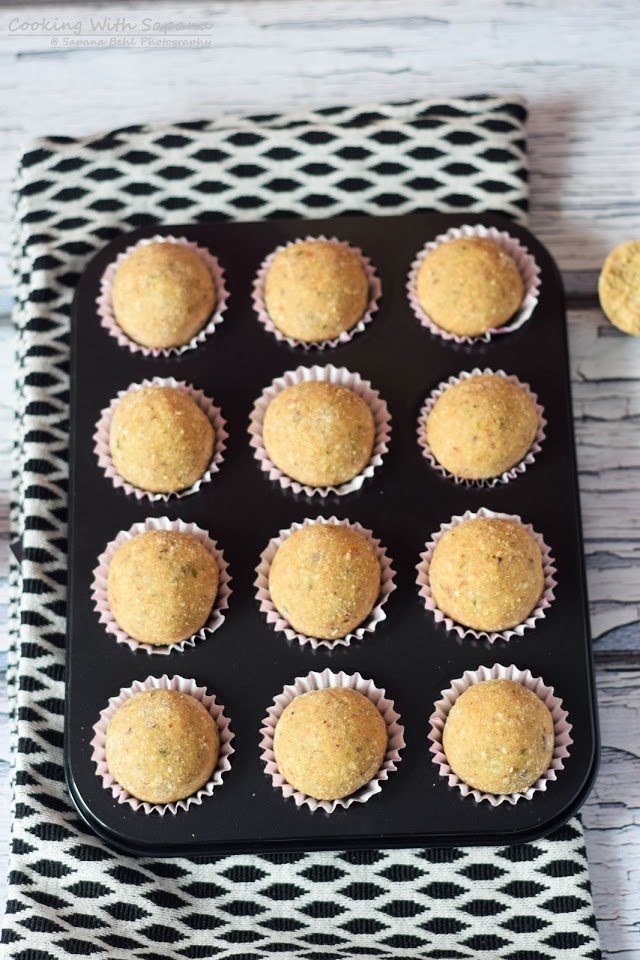 Serve- 30 – 40 ladoos Cooking time-30 minutes
Check out the Blogging
Marathon page for the other Blogging Marathoners doing BM# 68