Pumpkin Seeds Chocolate Bark
Pumpkin Seeds Chocolate Bark:
A melt in mouth nutty, chocolaty and delicious bark to make you feel induldged in the goodness of pumpkin seeds with chocolate.
The last day of our month long marathon , cooking Carnival has arrived and here I am posting the final day post.I totally loved working with five different Super Seeds and love making five courses dishes with the seeds.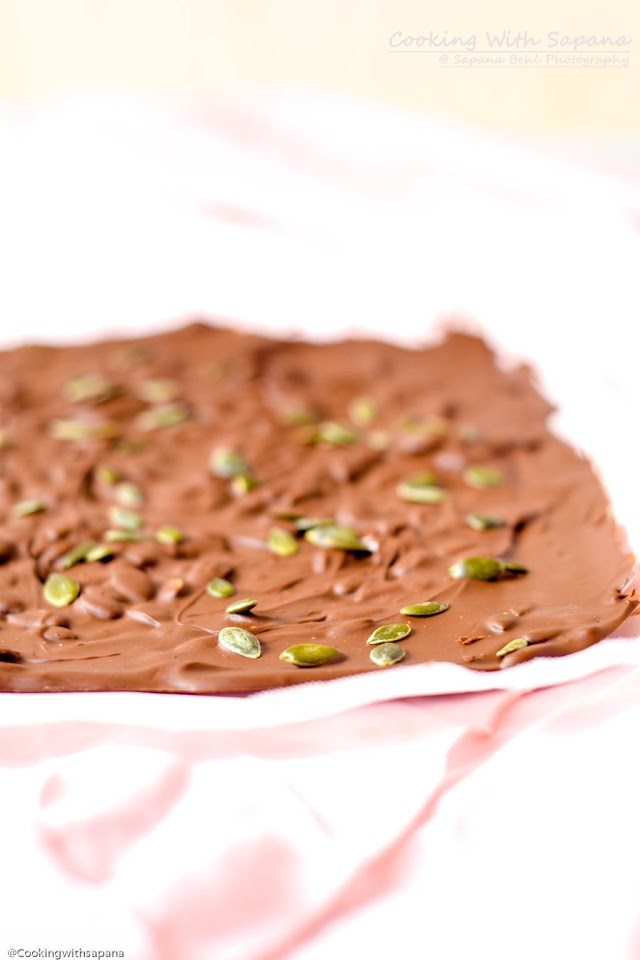 These barks stay well in the freezer and tasted awesome.Just do not forget to finish them off soon once you take the bark out of the freezer as they will start melting soon.I did not have to store them as mine got finished in the same day. Stay tuned to read the roundup of 26 amazing recipes with Super Seeds.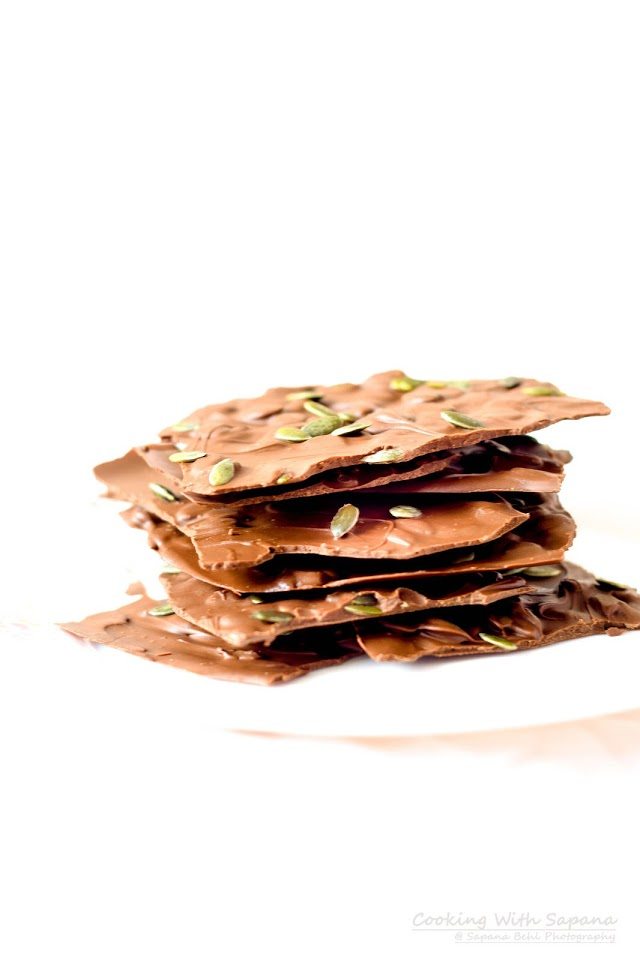 Blogging Marathon#68 Week 5 / Day 26
Theme– 5 Ingredients/5 Categories
Day 26 Ingredient– Pumpkin Seeds
Day 26 Category – Desserts
Dish-Pumpkin Seeds Chocolate Bark
Source– Here
Ingredients:
1/2 cup cacao powder
1/2 cup pumpkin seeds
1/2 cup coconut oil
1/4 cup maple syrup
a pinch salt
Method:
In a saucepan melt coconut oil. Remove from heat. Add sifted cacao powder,salt,maple syrup and pumpkin seeds.
Mix well until combined.Pour it over the prepared baking tray and smooth into desired thickness layer with a spatula.
Sprinkle some more pumpkin seeds on the top and place it in the freezer until it sets completely.
Once set break into pieces.Store in freezer.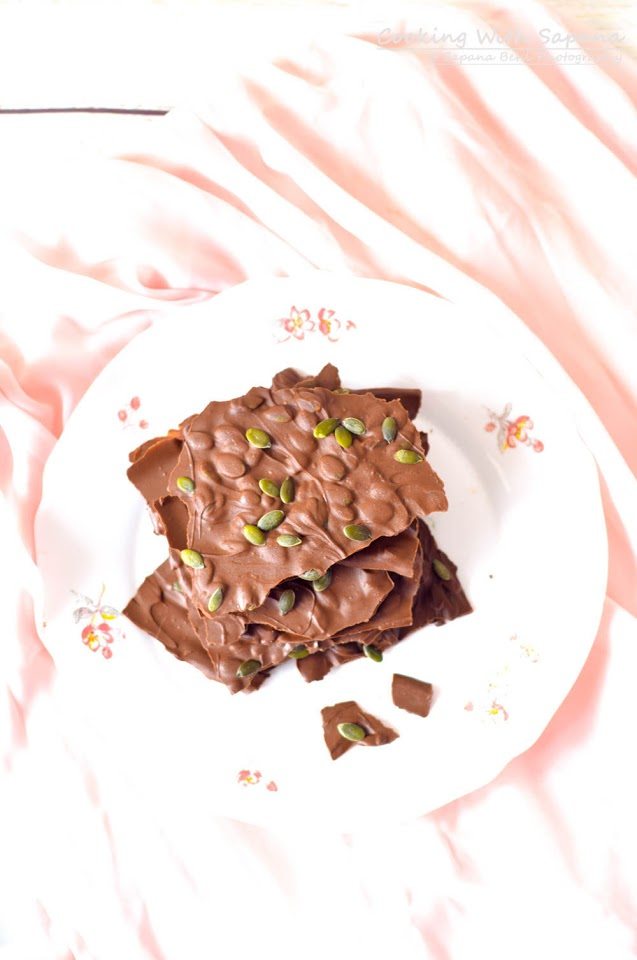 Serve and enjoy.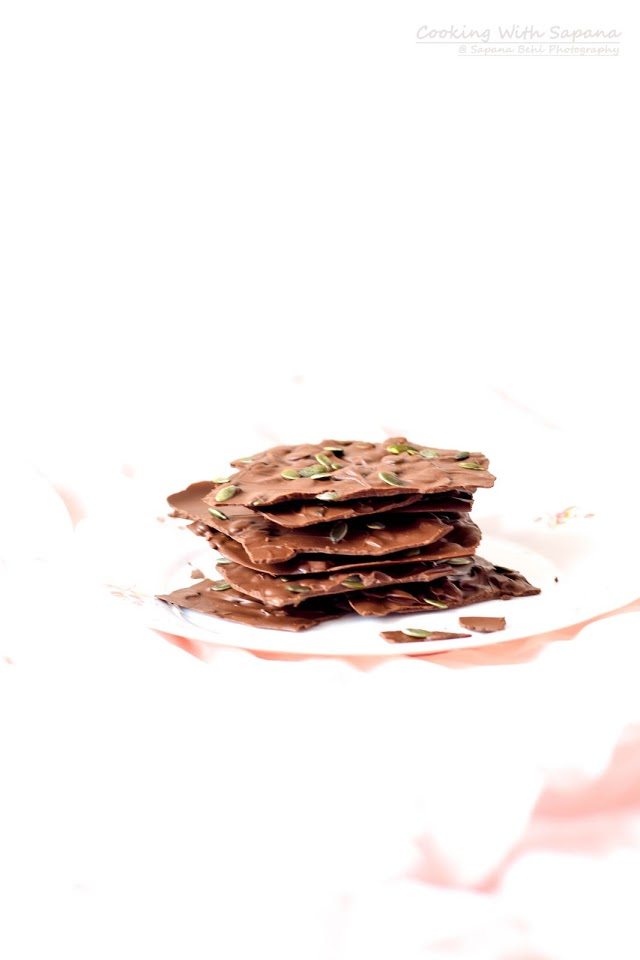 Check out the Blogging
Marathon page for the other Blogging Marathoners doing BM# 68
Best regards,
Sapana Behl