Greek Sesame Honey Bars
Sesame Honey Bars
: A healthy and tasty bars loaded with the goodness of honey and nuttiness of sesame seeds.I already have tried
til chikki
and totally loved the taste and texture of the sesame sugar brittle. This time, I tried the Greek version of these bars which is made with honey and spiced with ground cinnamon and ginger.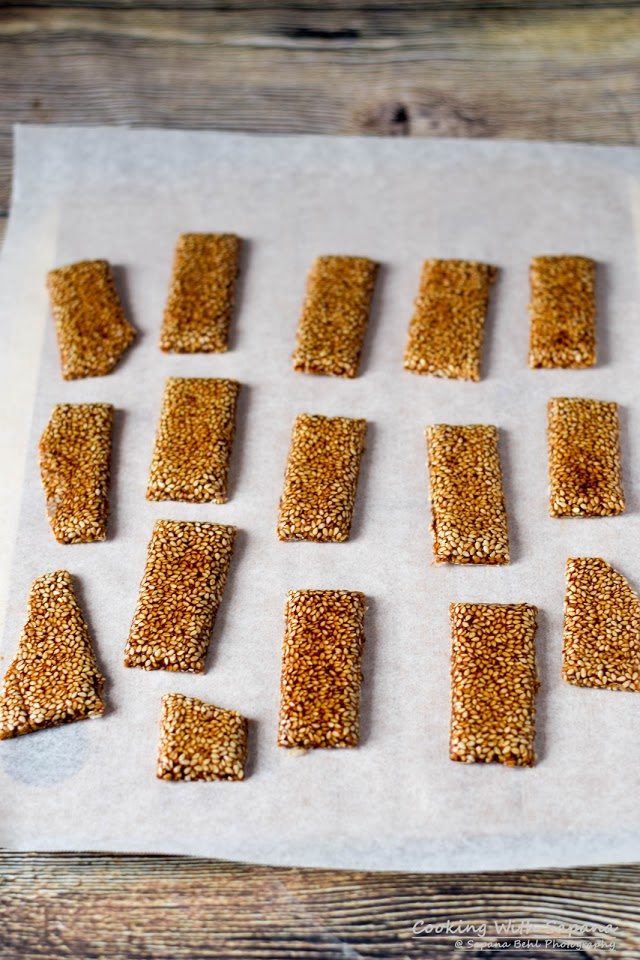 These bars would make a nice and delicious on the go snack for kids. My elder one love having these bars in her lunch box and little one love munching them all day.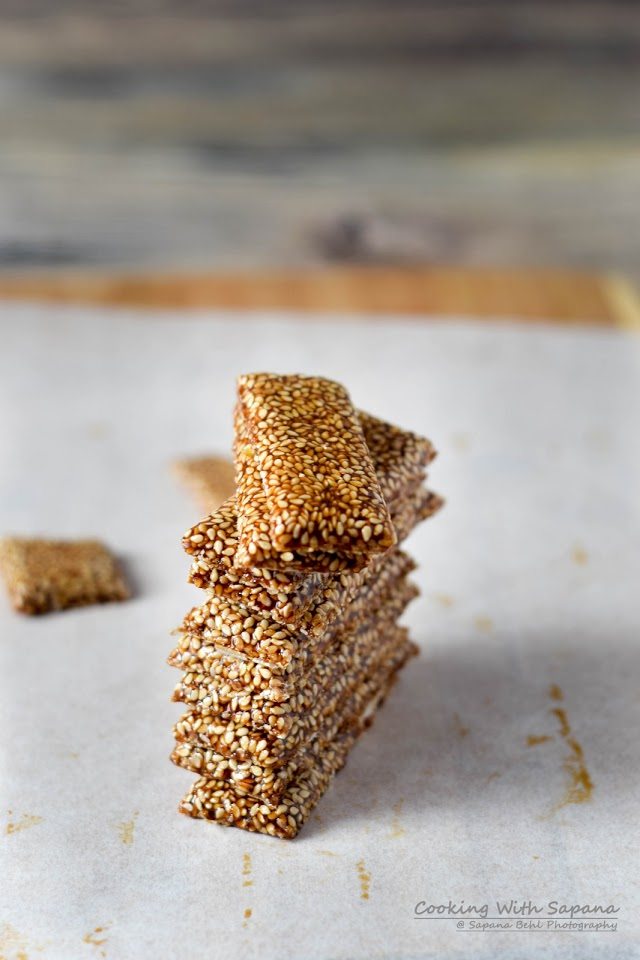 Blogging Marathon#68 Week 4 / Day 19
Theme– 5 Ingredients/5 Categories
Day 19 Ingredient– Sesame Seeds
Day 19 Category – Snacks/Appetizers
Dish– Sesame Honey Bars
Source– Here
Ingredients:
1 cup honey
1 cup sesame seeds
1/2 teaspoon ground cinnamon
1/4 teaspoon ginger powder
1/2 teaspoon salt
1 teaspoon butter
Method:
Grease a baking paper with butter.
In a saucepan add honey and bring it to a boil. Once boiled for 15 minutes add the sesame seeds.
Stir and add cinnamon, salt and ginger.
Pour the mixture onto a greased baking paper.Cover it with another baking paper and roll into your desired thin or thick square.
Cut into rectangular bars or square pieces with an oiled knife.
Store in air tight container.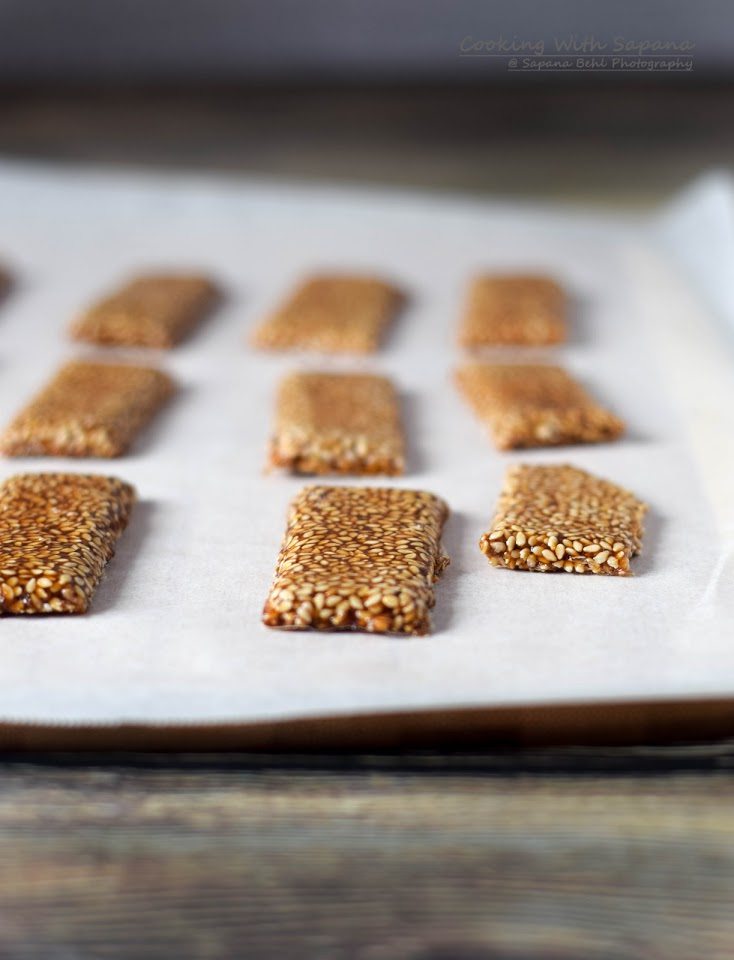 Enjoy!!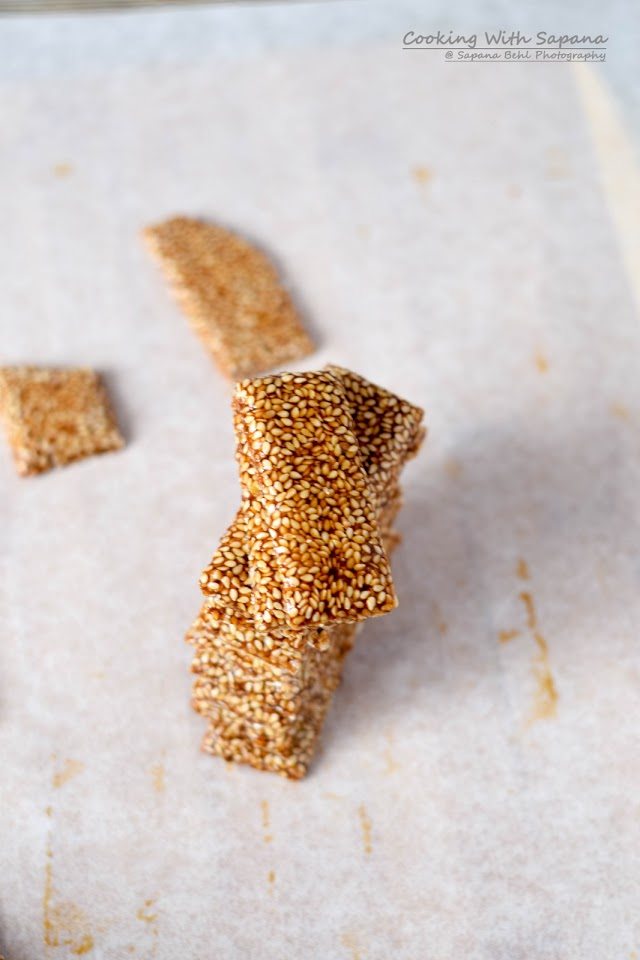 Serve- 20-25 Pieces Cooking time-10 minutes
Check out the Blogging
Marathon page for the other Blogging Marathoners doing BM# 68
Best regards,
Sapana Behl