Flax Seeds Dinner Rolls
Flax Seeds Dinner Rolls
: A healthy and tasty dinner rolls loaded with the goodness of flax seeds. My cooking with seed series is continuing with Flax seeds and this week I shall be posting Lunch/Dinner recipes made with flax seeds.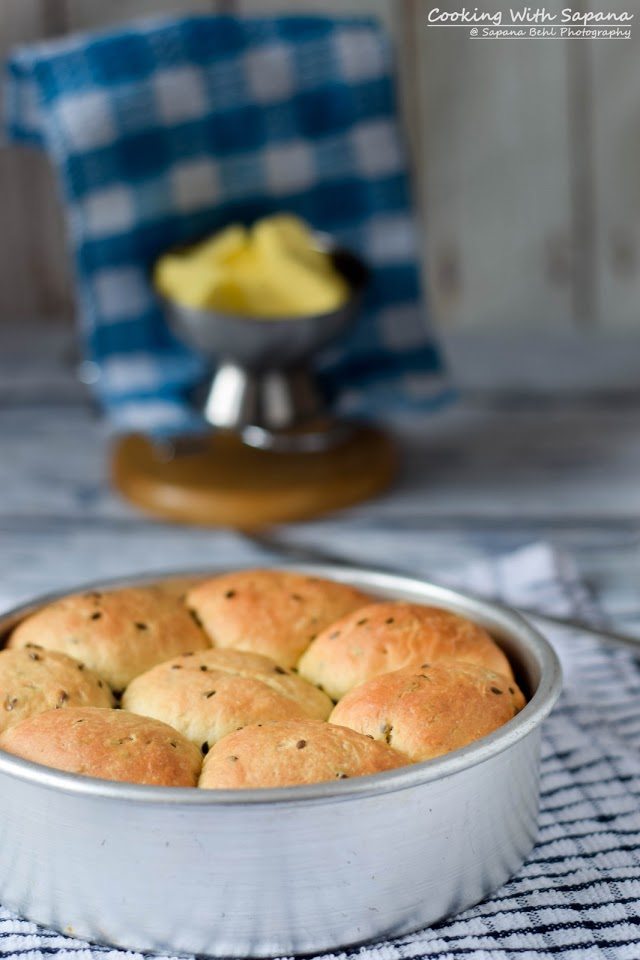 I made these dinner rolls from here and added flax seeds in them to suit up with the theme. The rolls came out so soft and delicious and we all had a wonderful dinner. I served them with fresh homemade rolls with black bean chilli and the combination saw incredible. By the time I was about to click the pictures it was late in the evening and my chilli was still cooking so had to click the pictures without it.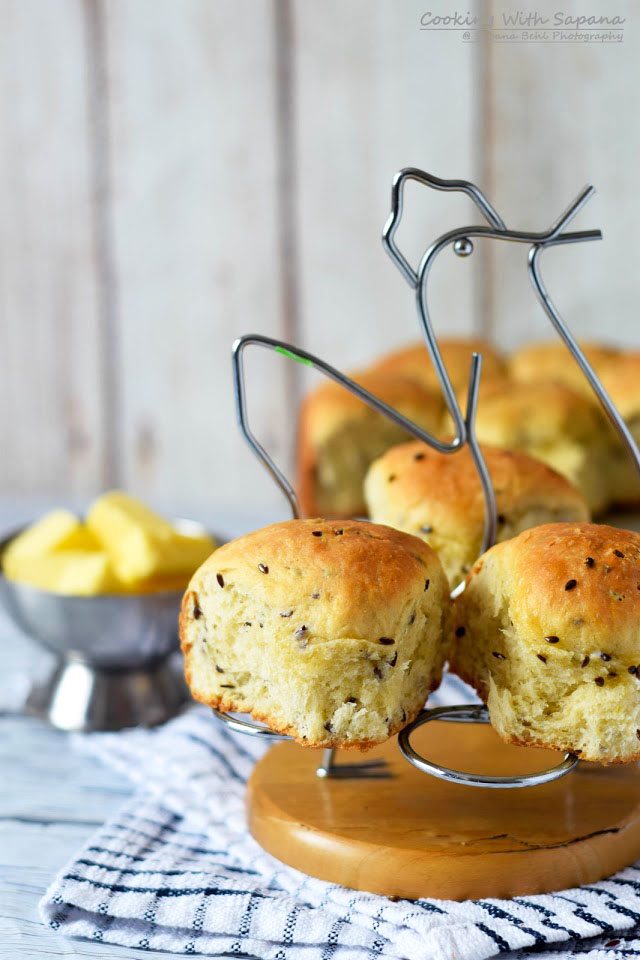 I added whole flax seeds in the rolls,but as always you can also add ground flax seeds or adjust whatever you would like as per your taste.This is definitely a keeper recipe and of course healthy too.So the next time you plan to make dinner rolls add flax seeds in them and enjoy.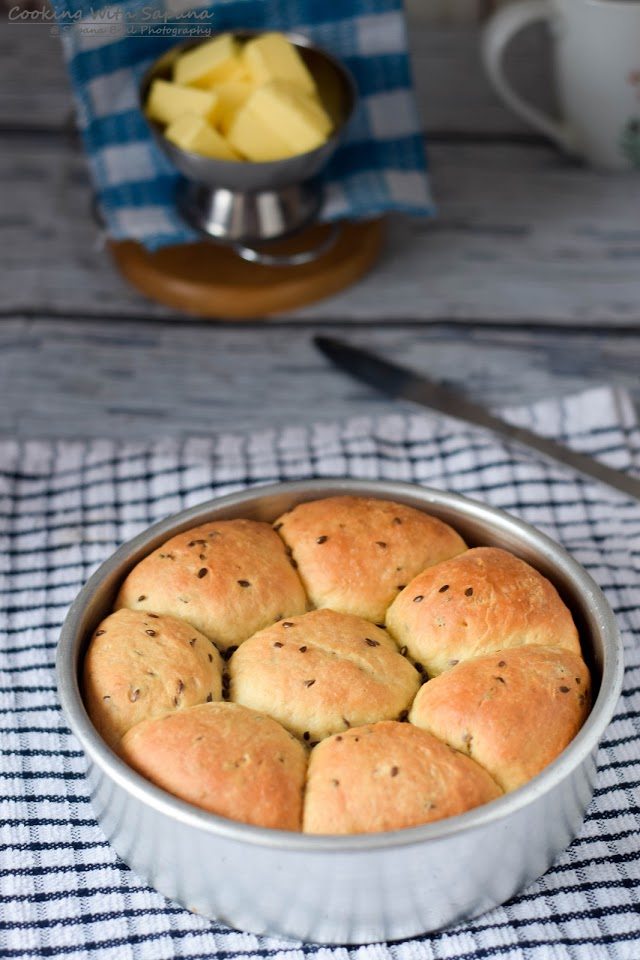 Blogging Marathon#68 Week 2 / Day 11
Theme– 5 Ingredients/5 Categories
Day 11 Ingredient– Flax Seeds
Day11 Category – Lunch/Dinner Recipes
Dish-Flax Seeds Dinner Rolls
Source–Here
Ingredients:
1 cup whole wheat flour
1 cup all-purpose flour
1 sachet active dried yeast
2 tablespoon sugar
1/2 teaspoon salt
2 tablespoon butter
1/2 cup milk
1/4 cup water
1/4 cup flax seeds,whole or ground
Method:
In a mixing bowl add flours,flax seeds,sugar,salt and yeast.
In a microwave, safe bowl adds butter,water and milk. Microwave on high for 15 seconds just to make it warm enough.
Add the melted butter mixture into the flour mixture.Knead a smooth dough for about 6 to 8 minutes or until it bounce back when pressed with two fingers.
Cover it with a towel for about 30 minutes.
Divide the dough into 8 equal parts.Roll each part into a ball and place into the prepared pans.
Cover the cake pan with a towel and place it in a warm place to rise for about 2 hours or until they double in size.
Preheat the oven to 375 degrees F and bake the rolls for about 25 to 30 minutes or until the rolls are golden and baked.
Cool on a wire rack and smear with some butter.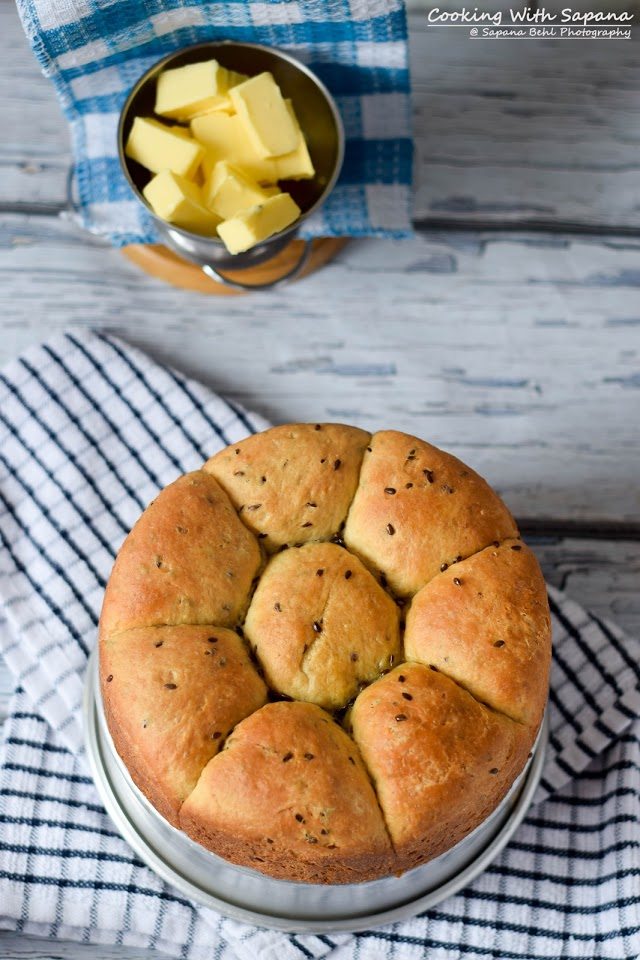 Serve and enjoy.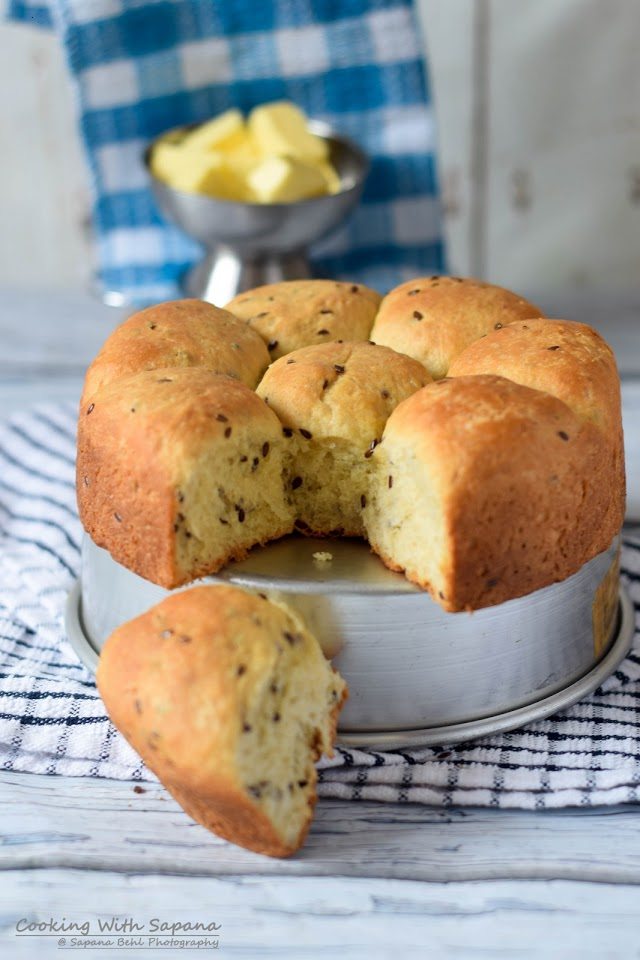 Serve-8 rolls Baking time-30 minutes
Check out the Blogging
Marathon page for the other Blogging Marathoners doing BM# 68