Flax Pesto Spaghetti
Flax Pesto Pasta:
A filling and tasty pasta dish that is made with nutty nd healthy flax parsley pesto to enjoy for lunch/dinner .My final dish under cooking with seeds series for Flax seeds under lunch/dinner category is this nutritious and healthy pasta . I was supposed to post it on Saturday but I caught up busy in my little one Birthday Party and could not find the time to sit and publish the post.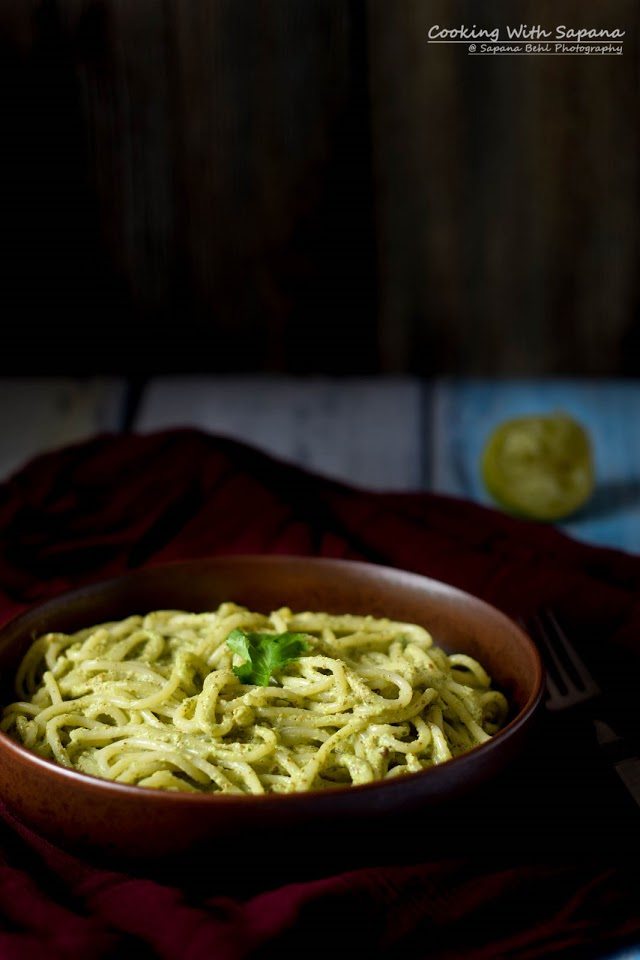 For her birthday I made Chocolate Drip cake from Gayathri's space but unfortunately could not click the pictures as my memory card had some problems while I was trying to click photos. Starters were Aloo tikki chaat and palak paneer pinwheels followed by lunch of Chole Bhature, Veg Biryani, raita, salad and Mango phirni for dessert. We had to go for a trip in Dublin on Sunday so at first, we decided not to invite people and just celebrate her birthday in the family only. All of a sudden husband dear changed the plan and invited all of his colleagues on Friday night to come over for lunch and birthday party. I immediately had to decide the menu in the night and start cooking everything on Saturday morning for about 15 people. The" husbands" always does that ,first, they tell people with proud that you are a food blogger and then burden you with high expectations.I am sure this is the story of all food bloggers.
As all of them know me being a food blogger,the expectations are always high and thankfully they all loved the food and kept telling me how much tasty it was. Hearing all the nice comments about my food always makes me feel so happy even if I did not get time to taste the food myself.That being said let us now enjoy the delicious flax pesto pasta. Stay tuned to know what my next seeds is.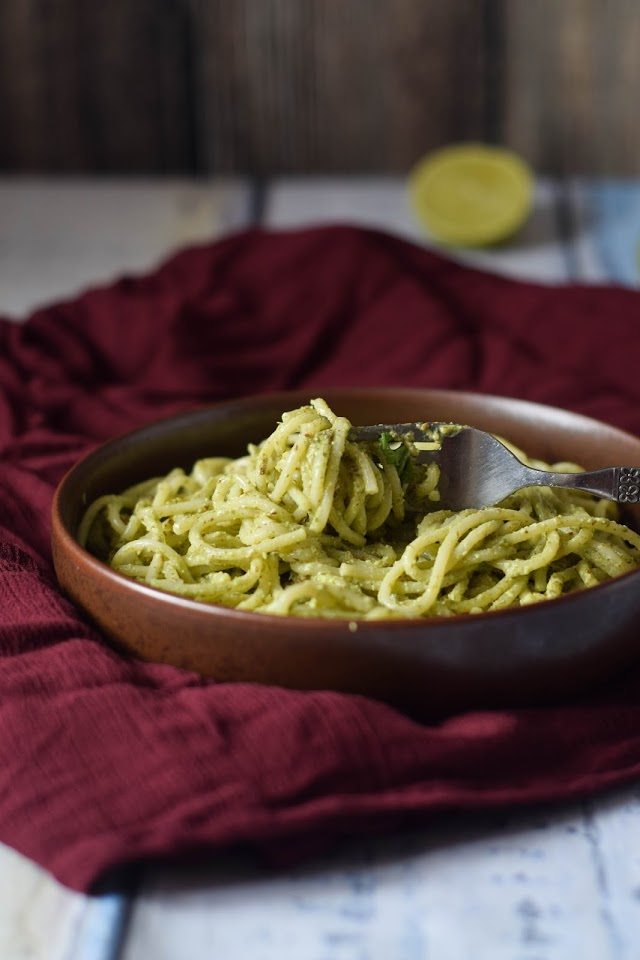 Blogging Marathon#68 Week 2 / Day 15
Theme– 5 Ingredients/5 Categories
Day 15 Ingredient– Flax Seeds
Day 15 Category – Lunch/Dinner Recipes
Dish-Flax Pesto Pasta
Ingredients:
1/2 package spaghetti
1/4 cup walnuts
4 cloves garlic
1 medium bunch parsley
juice of 1 lemon
2 tablespoon flax meal
salt to taste
Peppercorn to taste ,crushed
4 tablespoon olive oil
Method:
Cook pasta as per package instructions,Drain and run under cold tap water.
Drizzle a tablespoon olive oil,mix and set aside.
In a blender add walnuts, garlic, parsley,flax meal ,salt ,peppercorn and olive oil.Blend to make a smooth paste.
Add the pesto to the cooked pasta,toss well until combined.Season with more salt and pepper.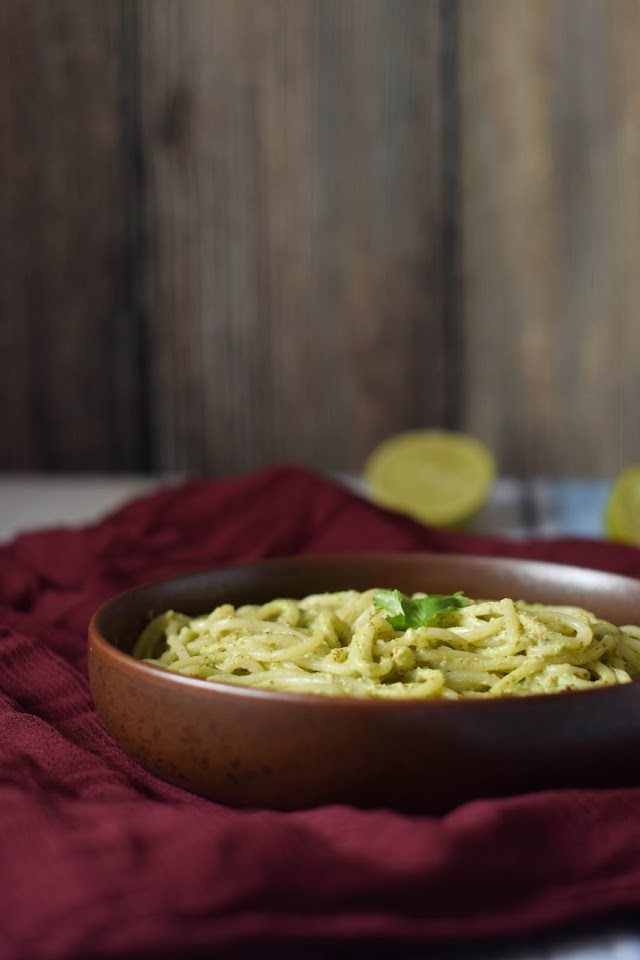 Serve and enjoy.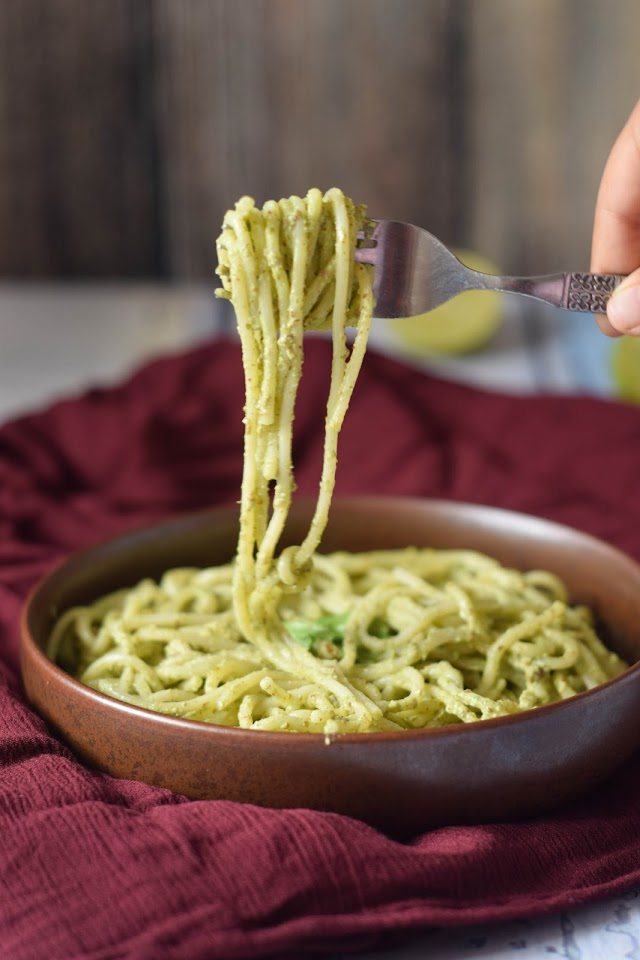 Serve-2 Cooking time-20 minutes
Check out the Blogging
Marathon page for the other Blogging Marathoners doing BM# 68
Best regards,
Sapana Behl