Couscous Upma with Toasted Sunflower Seeds
Couscous Upma
: Couscous has become one of my favorite quick fix meal since last year.i started giving it to my little one when she started eating solid food and I was amazed how she love it.The best part is it is super easy to cook as we just have to add hot water and voila it is ready.Back then she loved eating it with salt and ghee but now as she has developed taste buds I started making upma, pulav or salad with couscous.Of course, we also love this kind of light and delicious meals made with couscous.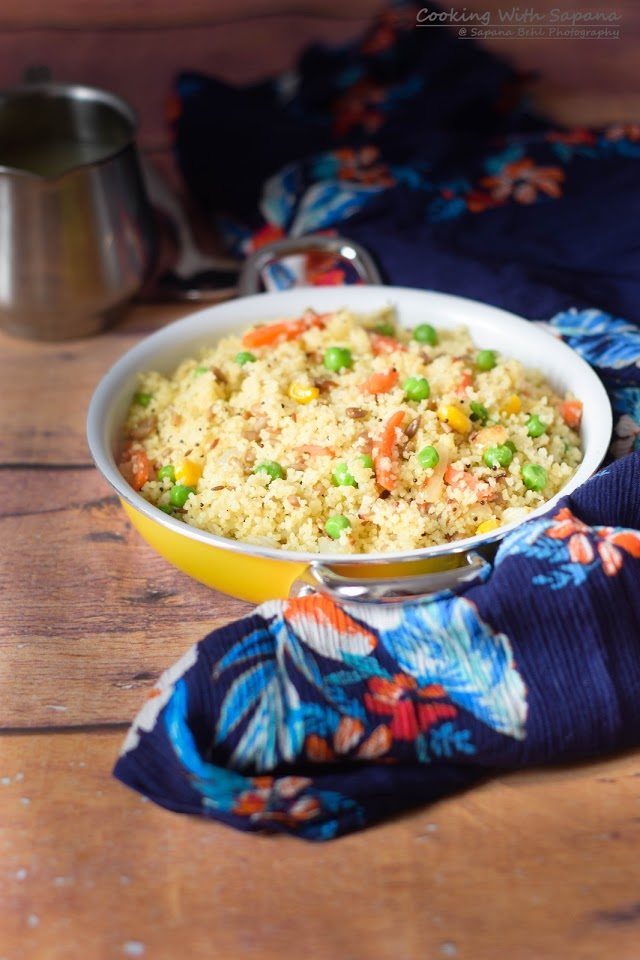 This time, I added some toasted sunflower seeds in the upma to fit in my theme as Breakfast dishes with sunflower seeds.They gave a nice crunch and took the taste to another level.So if you want to give a twist to your regular upma ,try making it with couscous and add your favorite seeds in it and I am sure you will love it.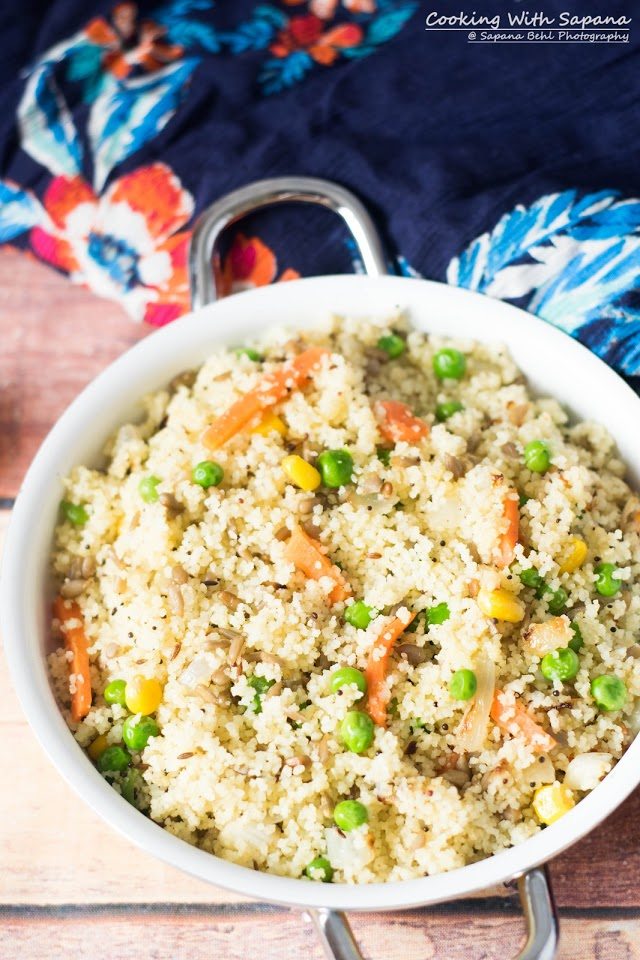 Blogging Marathon#68 Week2 / Day 7
Theme– 5 Ingredients/5 Categories
Day 7 Ingredient– Sunflower Seeds
Day 7 Category – Breakfast
Dish– Couscous Upma with Sunflower Seeds
Ingredients:
1 cup couscous
1 cup mix vegetables,fresh or frozen
1 onion,chopped
1/4 cup sunflower seeds
1 tablespoon olive oil
1 teaspoon mustard seeds
salt to taste
2 cups hot water
Method:
In a pan dry roast the sunflower until nice toasty and crunchy.
In a mixing bowl add couscous and cover it with 2 cups of hot water.Let it absorb the water and set aside.
In a saucepan heat olive oil and add mustard seeds in it.let the seeds crackle and add onion.Saute the onions until light golden in color.
Now add the vegetables and cook covered for 2-3 minutes.
Open the lid and add salt and couscous.Stir and add toasted sunflower seeds.Mix well until combined.
Remove from heat and serve hot with a dollop of ghee.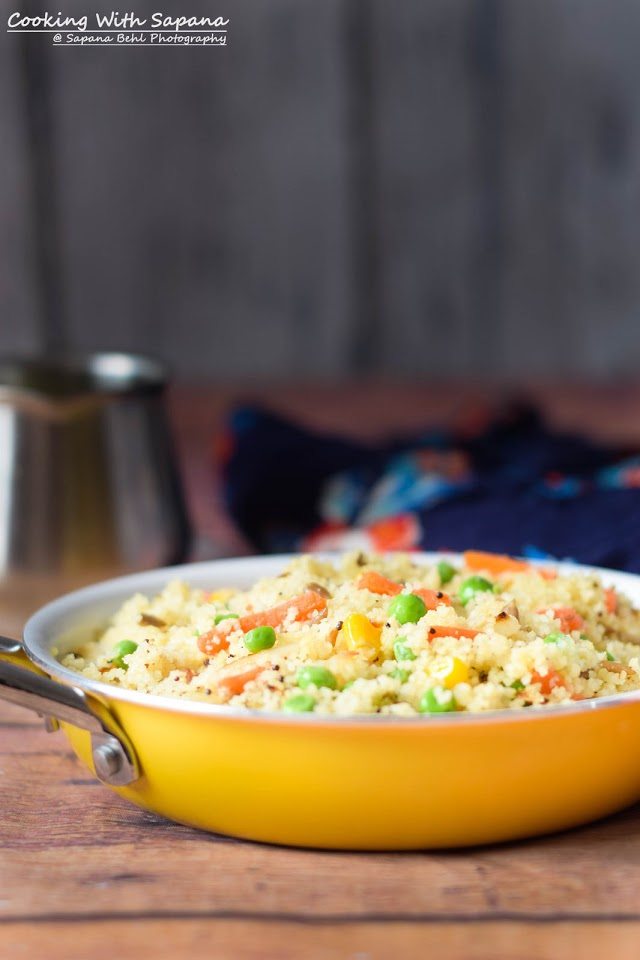 Enjoy!!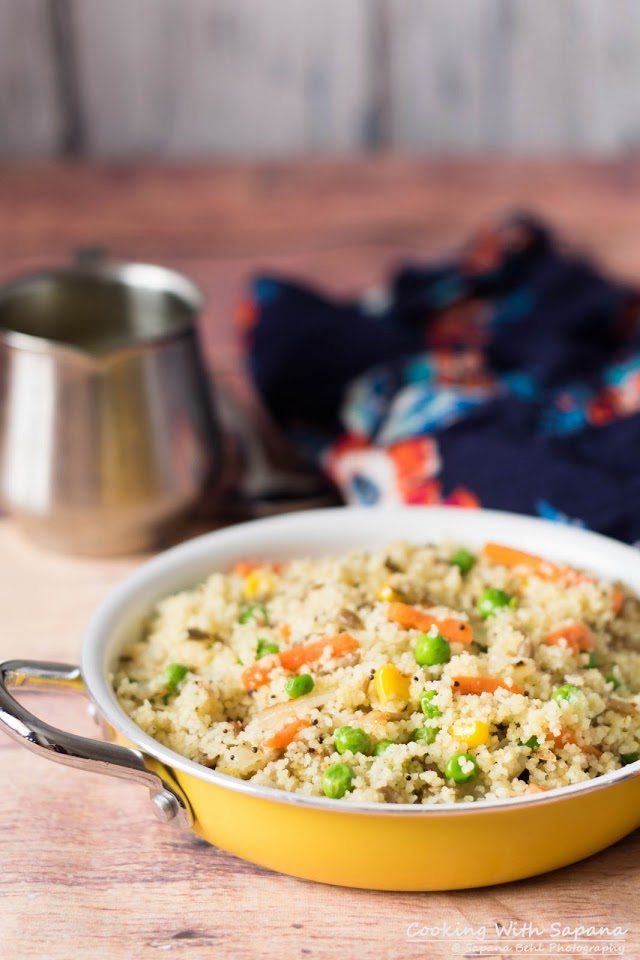 >
Serve- 3 Cooking time 15 minutes
Check out the Blogging
Marathon page for the other Blogging Marathoners doing BM# 68
Best regards,
Sapana Behl