Apple Pumpkin Seeds Pop Tarts
Apple Pumpkin Seeds Pop Tarts
: A warm juicy and delicious pop tarts filled with apple and pumpkin seeds filling.After enjoying Drink recipes with
Chia seeds
, Breakfast recipes with
Sunflower seeds
, Lunch/dinner recipes with
Flax seeds
, Snacks/appetizers recipes with
Sesame seeds
we have now arrived at our final destination.Yeah, that's right, Desserts and the seeds that will be showcasing sweet dessert recipes are
Pumpkin seeds
. I still can not believe we are in the last week of Cooking Carnival and my last seed under Cooking with 5 different seeds series.Well, that being said.

I chose pumpkin seeds based desserts or after meal sweet dishes.The first dish is these sweet and delicious homemade pop tarts filled with gooey apple and pumpkin seeds filling.The soft apple, when combined with pumpkin seeds in the pop tarts make,every bite totally amazing. Pumpkin seeds are a good source of Zinc and Iron and also contains antioxidants, phytonutrients and of course protein and fiber too.These seeds are good for the heart, boost immune system and help in preventing Diabetes also.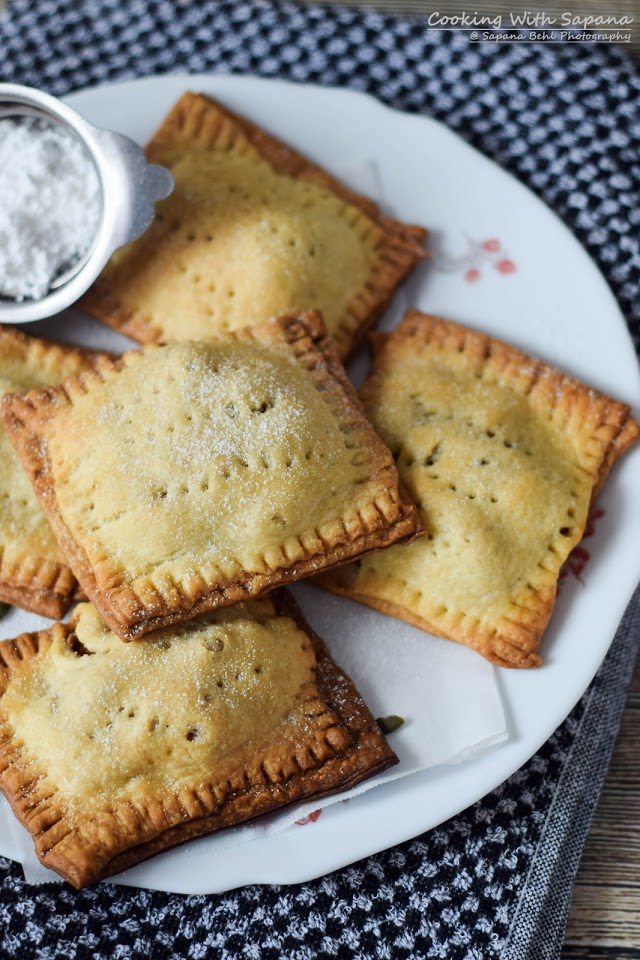 Blogging Marathon#68 Week 5 / Day 22
Theme– 5 Ingredients/5 Categories
Day 22 Ingredient– Pumpkin Seeds
Day 22 Category – Desserts
Dish-Apple Pumpkin Seeds Pop Tarts
Ingredients:
For Pastry
1 1/2 cup all-purpose flour
1 stick unsalted butter
2 teaspoon sugar
1 tablespoon milk + more to brush the pastry
a pinch salt
granulated sugar to sprinkle
For Filling
2 golden apples,peeled cored and chopped
1/4 cup pumpkin seeds
1/2 teaspoon ground cinnamon
2 tablespoon honey
a pinch salt
1 teaspoon lemon zest
2 teaspoon lemon juice
Method:
For Pastry
In a mixing bowl add flour sugar and salt. Mix in butter with fingertips until it becomes like breadcrumbs.
Slowly add milk and knead a smooth dough.Cover the dough with clingfilm and let it rest in the refrigerator for about n hours.
Once chilled remove the dough and let it sit on kitchen counter for 15 minutes.
For filling:
Into a sauce pan add apples, honey, cinnamon, salt, lemon juice and Zest. Cook covered until apples are tender.Stir in pumpkin seeds and cook for 2 minutes more. Cool, the filling.

Making Pop Tarts:
Onto a floured surface roll the dough into a rectangle piece long enough to cut 12 small rectangles.
Place six rectangles onto a greased or parchment paper lined baking tray and brush them with milk.
Place a tablespoon of apple filling in the center of each rectangle.Cover them with remaining six rectangles and gently press with hands to seal the edges.
Press the edges with a fork and also prick the top of each tart with a fork several times.
Refrigerate the tarts for about 30 minutes.Preheat oven to 375 degrees F and bake the pop tarts for about 20 to 25
minutes or until golden.
Cool on a wire rack. Sprinkle with granulated sugar.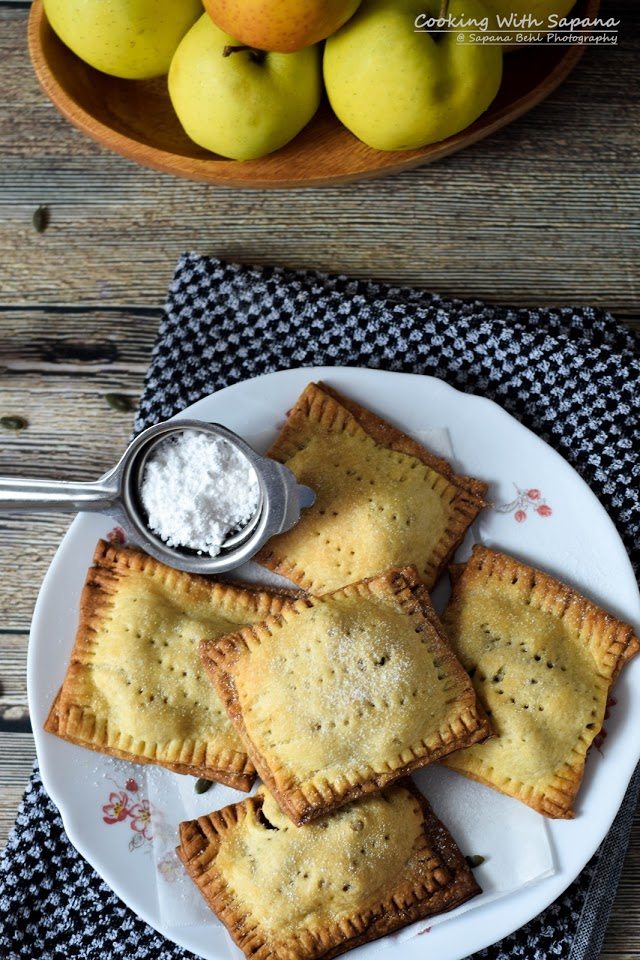 Serve and enjoy.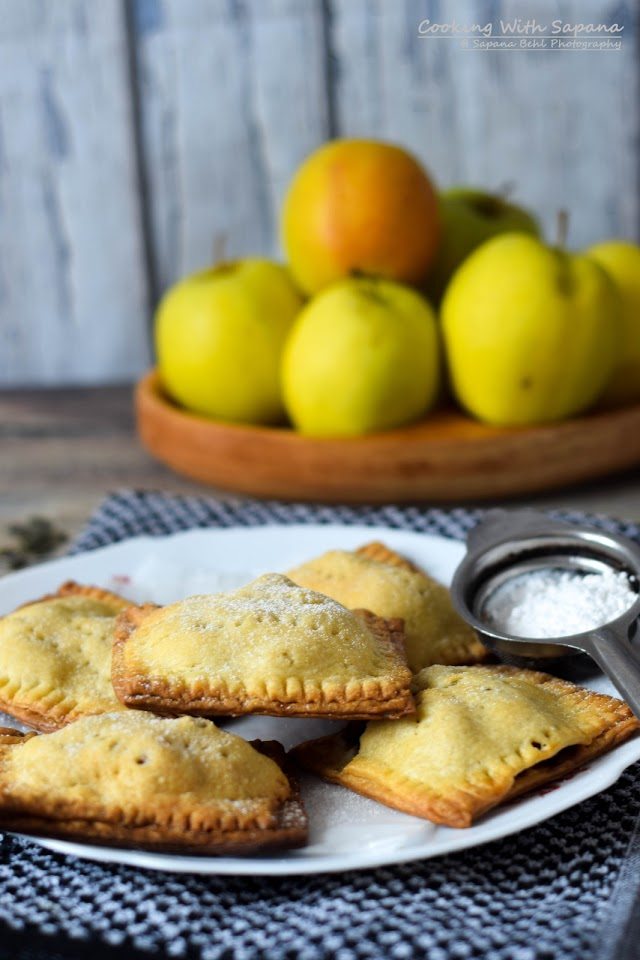 Serve- 3 Baking time- 25 minutes

Check out the Blogging
Marathon page for the other Blogging Marathoners doing BM# 68
Best regards,
Sapana Behl