Tropical Chia Smoothie
Tropical Chia Smoothie:
A healthy, tasty and nutritious smoothie that will provide you with all the health benefits that you are looking for. Why am I posting a chia smoothie ?? Well to answer the question first I would like to remind how we a group of crazy food bloggers do a month long food recipes marathon every six months with different themes.I am sure you all do remember
Journey through cuisines A to Z Bengali recipes
,
Buffet on the table
, A to Z Indian States Recipes, A to Z International recipes,
A to Z mix recipes
series.Those are all previously held month-long food blogging marathons .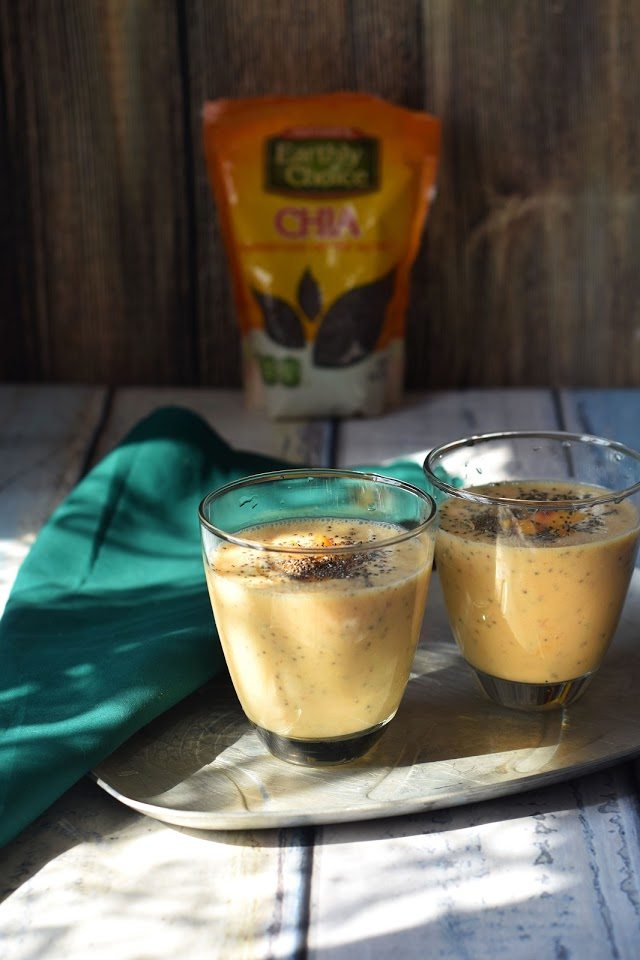 So what's new this time.This month we were given three choices by Srivalli, the brain behind all these marathons. We would have to choose from either one ingredient/one category or five ingredients/five categories throughout the month. It looks simple but it was a damn difficult choice to pick something to cook for the whole month. First, I choose to make chocolate-based recipes in the oven but later on had to change it as I was way too close to the starting of this BM and somehow still behind to cook the recipes. So if I would have stuck with chocolate we all would have gone crazy eating chocolates for the whole month.
After a lot of thinking only last week, I decided upon my choice and it would be five ingredients/five categories. As we were also given the choices to pick from courses and method of cooking. I chose to cook with 5 different Super Seeds to make 5 Courses for the entire month.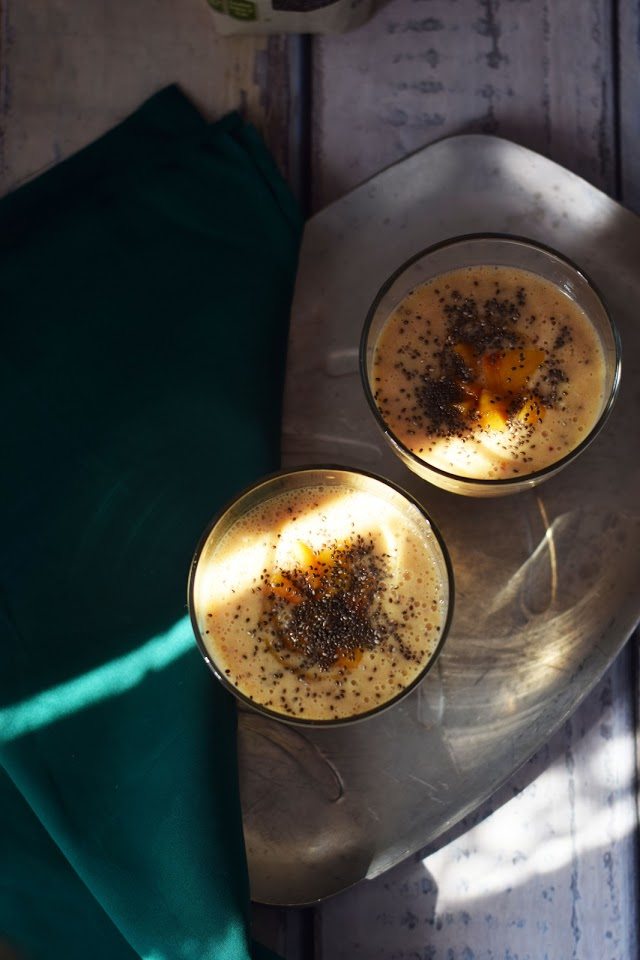 My first ingredient is Chia Seeds of Aztec and I will be posting three drinks or smoothies made with Chia seeds.Known for its health benefits ,chia seeds are one of the popular super seeds and healthiest tiny seeds on the planet. They are packed with all the vital nutrients plus few additional free health benefits. These tiny seeds are loaded with fibre,protein ;antioxidants,omega 3 fatty acids and what not. They are the bucket full of health in small sizes and the best part is these seeds are super easy to incorporate into your diet. Add them to your juices,smoothies or just top up your cereal ,yoghurt with them and voila you will get what you need to remain healthy throughout your life. I made this Tropical smoothie with all my favourite fruits and had a very nice and filling breakfast.On a last sweet note, this is my 1000th post.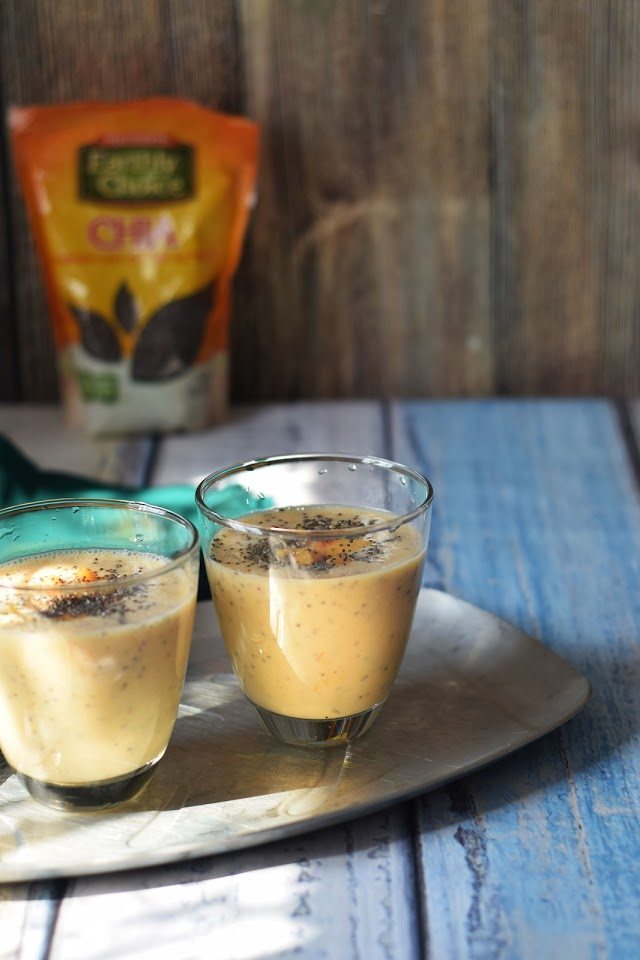 Blogging Marathon#68 Week1/Day1
Theme– 5 Ingredients/5 Categories
Day 1 Ingredient– Chia Seeds
Day 1 Category – Smoothies/Drinks
Dish– Tropical Chia Smoothie
Ingredients:
2 cups tropical fruits mixture (I used mango,orange,banana,pineapple,apple)
1 cup yoghurt
1/2 cup milk
Honey to taste
1 tablespoon chia seeds
Ice as required
Method:
Pulse all the ingredients in a blender.
Pour in serving glasses and enjoy.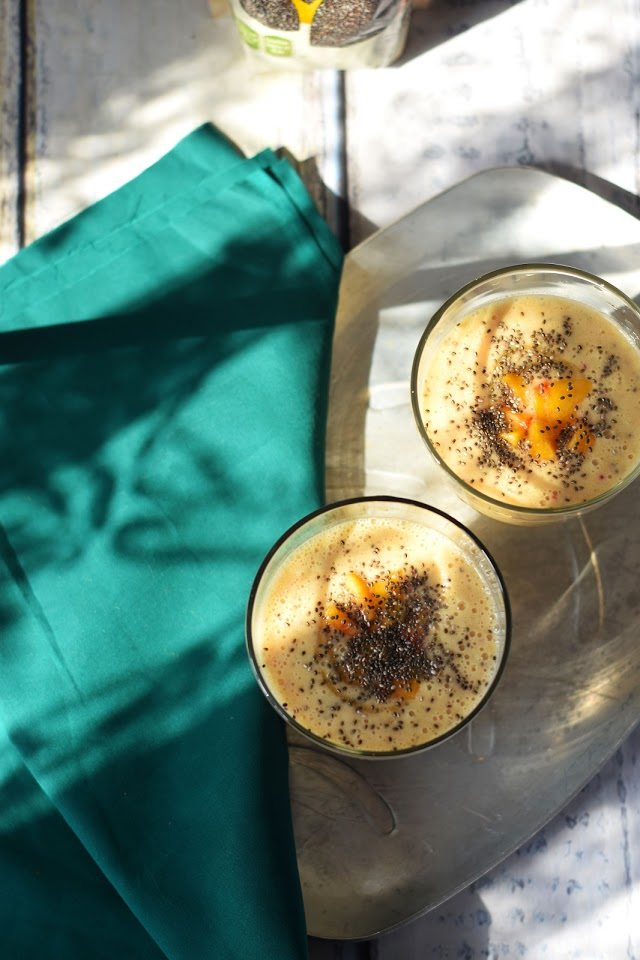 Enjoy!!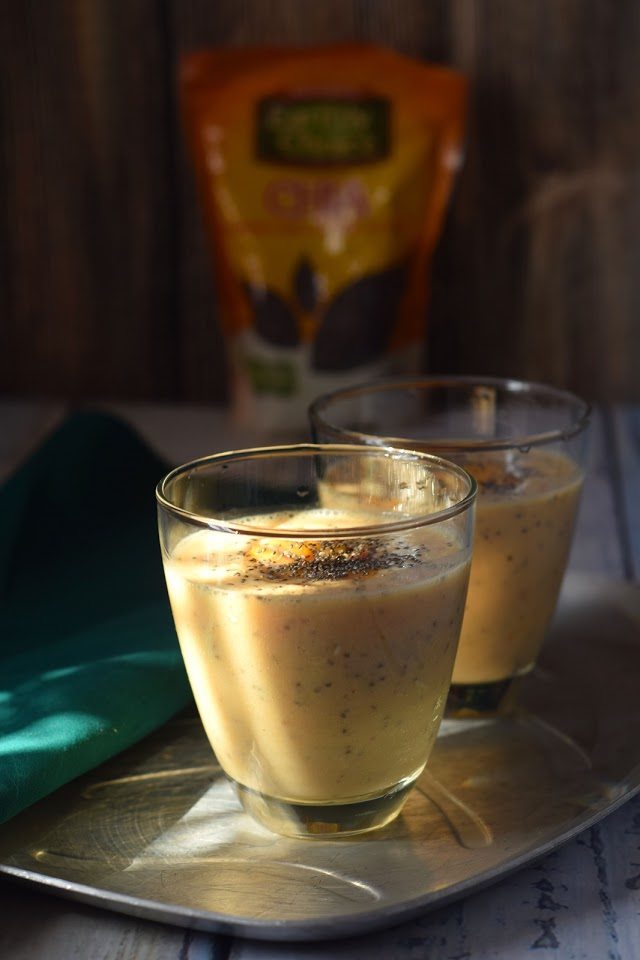 Serve-2 Prep time- 10 minutes
Check out the Blogging
Marathon page for the other Blogging Marathoners doing BM# 68
Best regards,
Sapana Behl