Spiced Roasted Cashew Nuts
Spiced Roasted Cashew Nut
s :Who would resist these spicy,smoky and crispy cashew nuts ,I bet no one can resist.Right?? I love cashew nuts as such and frankly, I do not need to cook or toast them but sometimes we do want to change the way and love experimenting with the regular ways we eat nuts. I was looking for some roasted cashew nut recipes and found this interesting one
here
. My family totally fell in love with the taste of these sweet and spicy nuts and they were just gone in less than 2 minutes.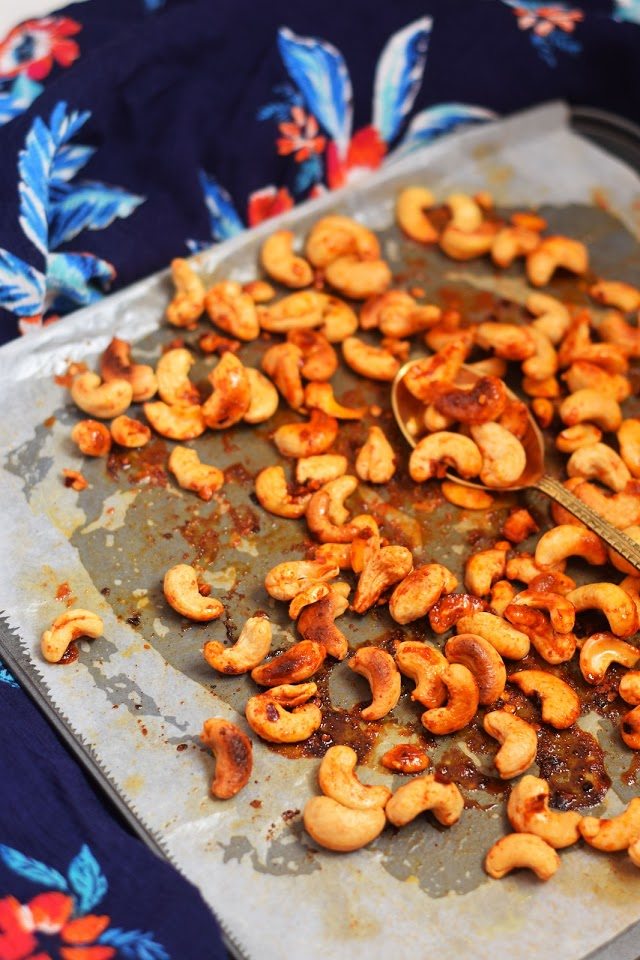 The pictures in the original recipe are so beautiful that you can't take off eyes from them and surely would want to make the roasted cashews just by seeing the images.That's what happened with me.These roasted cashew nuts would make an easy snack to go on and will taste absolutely delicious too.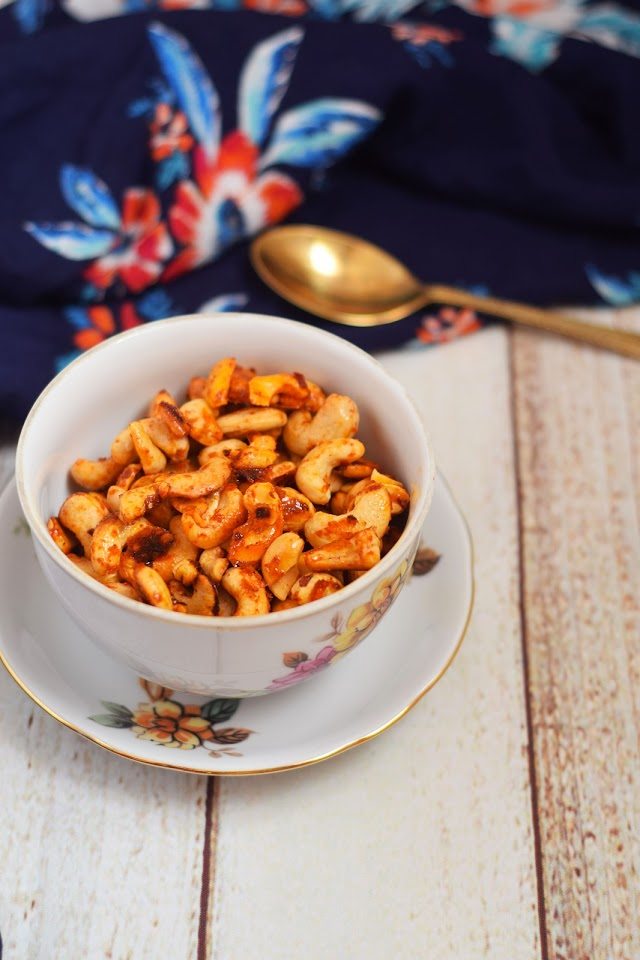 Blogging Marathon#67 / Week 1
Theme– Go Nuts
Dish-Spiced Roasted Cashew Nuts
Source–Here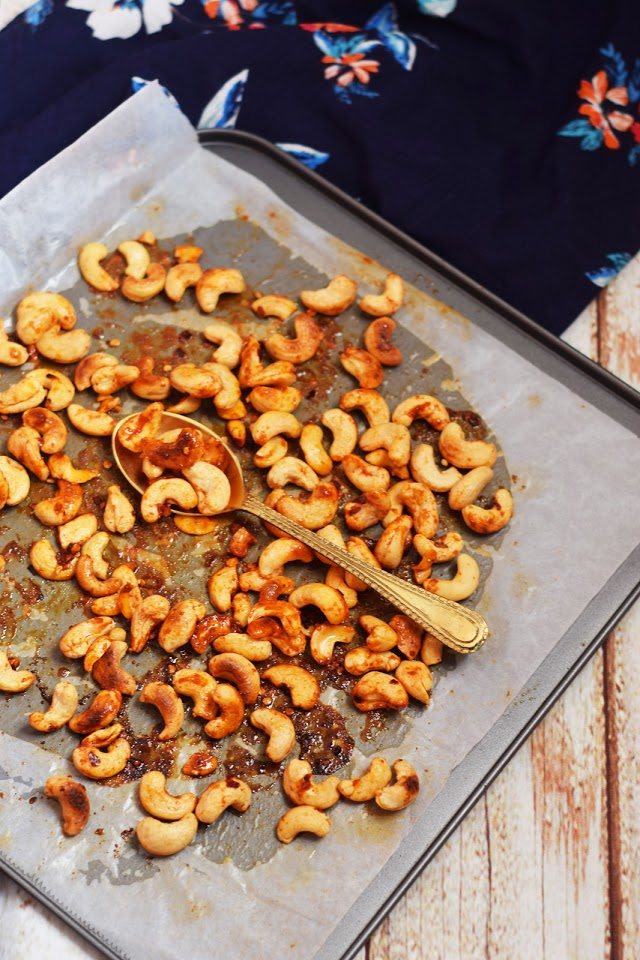 Ingredients:
1 cup cashew nuts
2 teaspoon olive oil
2 teaspoon honey
1/2 teaspoon paprika
1/4 teaspoon chilli flakes
Kosher salt to taste
Method:
Preheat oven to 180 degrees and line a baking sheet with parchment paper or aluminium foil.
In a mixing bowl add oil,honey,chilli flakes,paprika and salt and give it a nice stir.
Add cashew nuts to it and mix well until the spices combined with cashew nuts.
Place the cashew nuts on baking tray evenly.
Bake in preheated oven for 10 to 12 minutes or until lightly golden and crispy.
Remove from oven, cool and transfer in airtight container.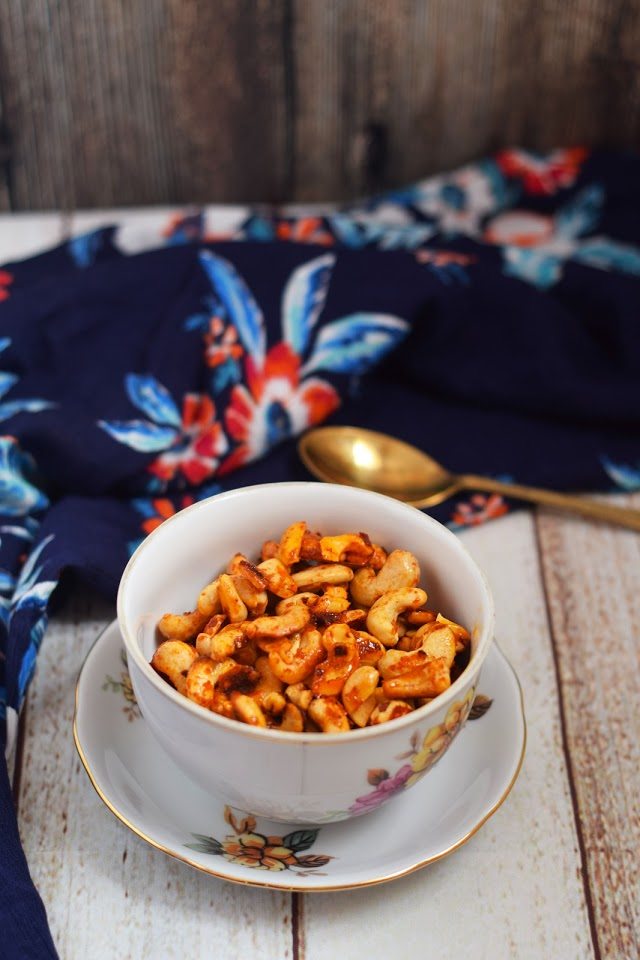 Serve and enjoy.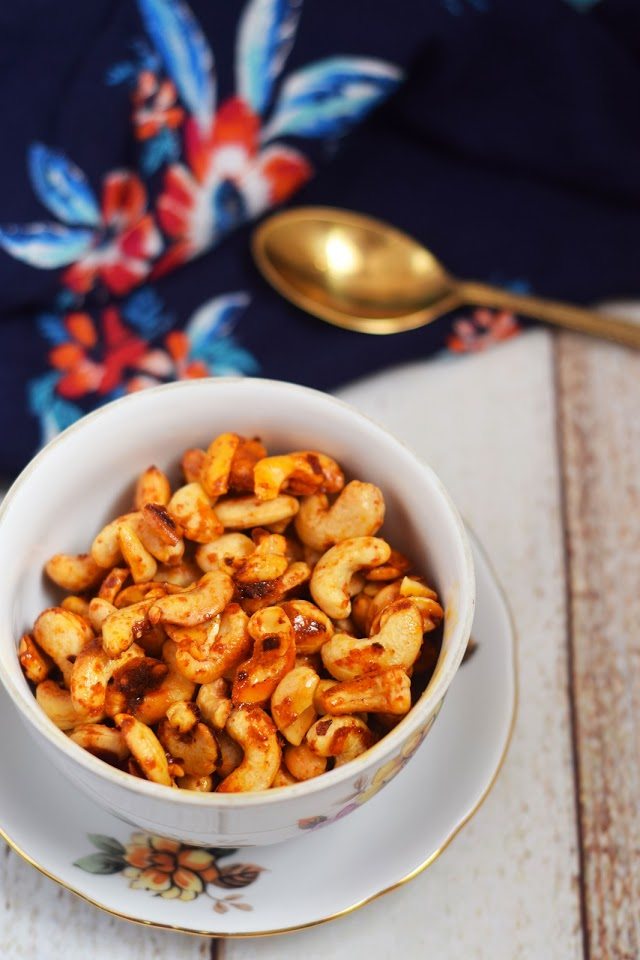 Serve-2 Baking time-12 minutes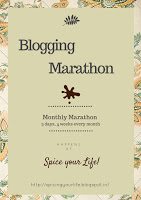 Best regards,
Sapana Behl