Pine nut Chutney
Pine nut Chutney
:You all have heard of pesto sauces made with pine nuts, but have you ever tried pine nuts in making chutney.Well, I did tried it today and this chutney tasted great with dosa and I am sure it would make a nice pair with idli, upma or even rice too.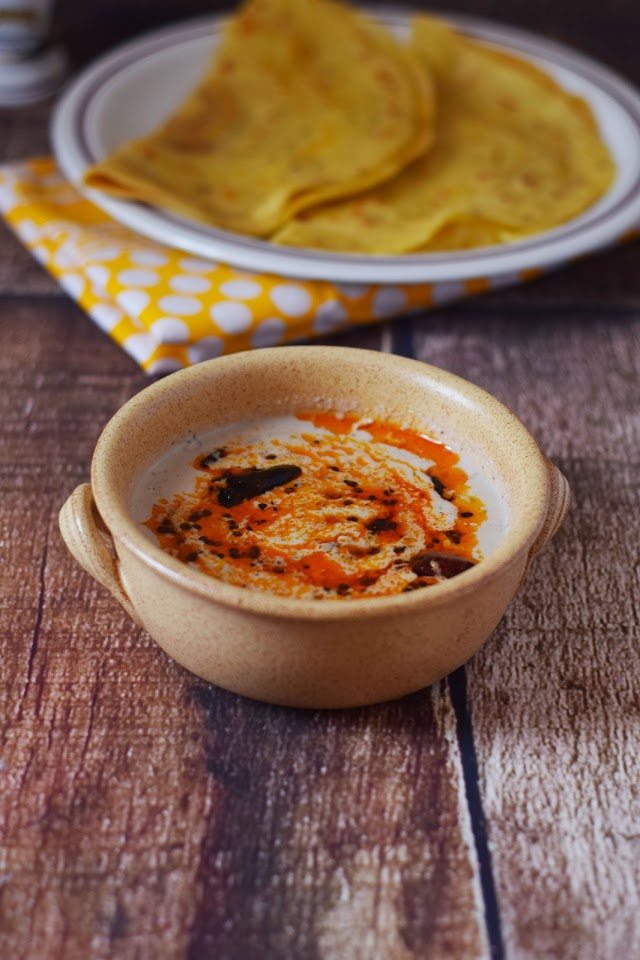 This chutney stays fresh in refrigerator for a week an may be stays more in freezer.Pine nuts are well known for their nutritive values and of course the buttery texture. So go ahead, don't just add them in pesto ,do make your version of chutney with it and enjoy the healthy and crunchy pine nuts in your diet.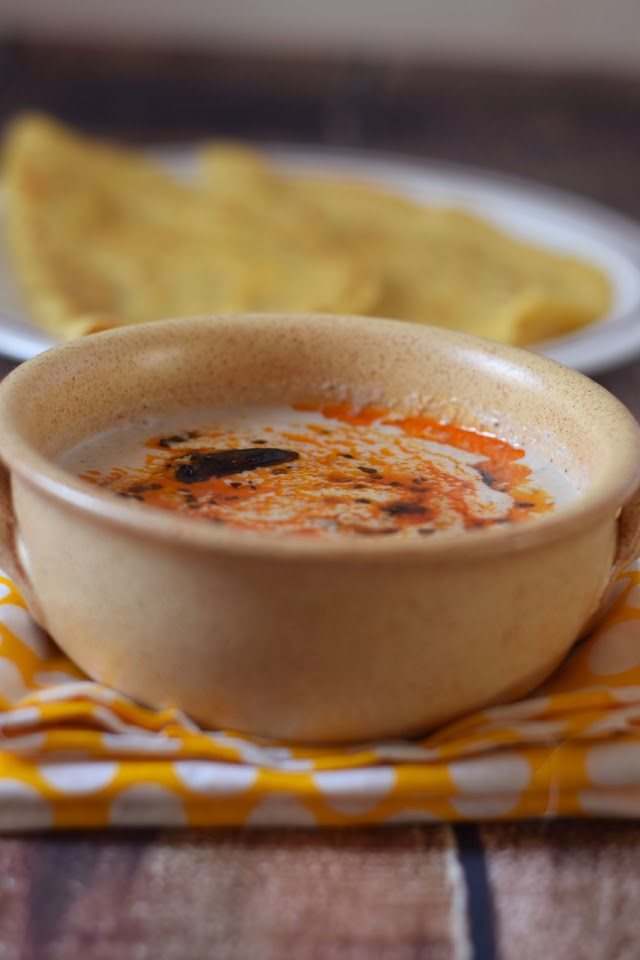 Blogging Marathon#67 / Week 1
Theme– Go Nuts
Dish-Pine nut Chutney
Ingredients:
To grind
1/2 cup pine nuts
1/2 cup coconut,freshly grated
2-3 dry red chillies
2-3 green chillies
2 teaspoon tamarind pulp
salt to taste
water as required
To temper
1 teaspoon mustard seeds
2-3 dry red chilli
few curry leaves
2 teaspoon oil
2 garlic cloves
1 teaspoon red chilli powder
Method:
Dry roast pine nuts for a minute,cool an set aside.
Put all the ingredients to grind in blender and make a fine paste using enough water.
Heat oil in a pan an a garlic,mustard,curry leaves.Stir and turn off the heat and add chilli powder.
Pour this tempering over the chutney.Mix well an refrigerate till use.
Serve with dosa,idli or rice.
Enjoy!!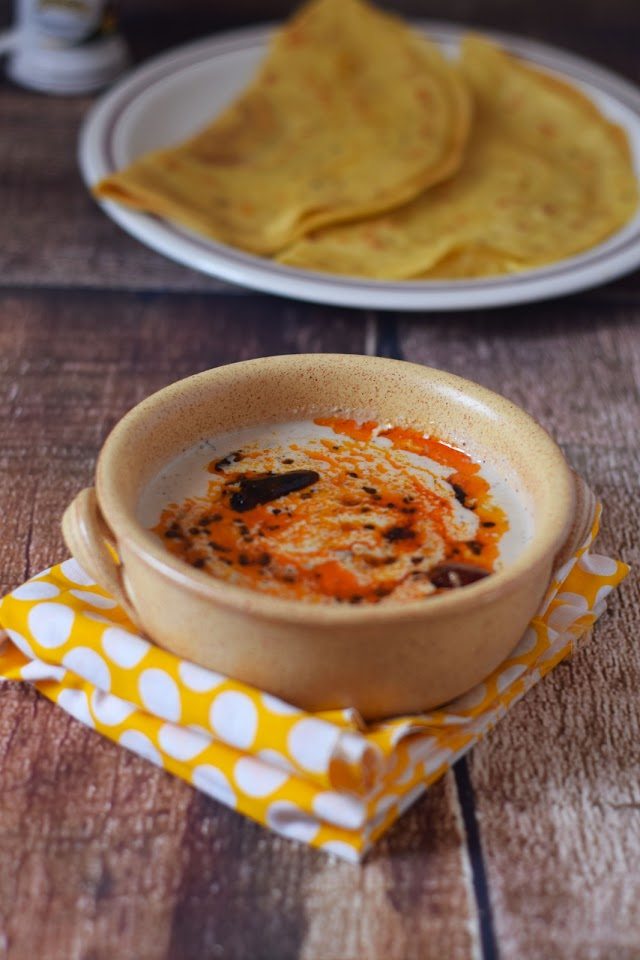 Serve- 4 Cooking time- 10 minutes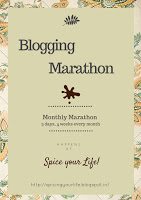 Best regards,
Sapana Behl