Palak Kofta Kebab
Palak Kofta Kebabs
:A delicious combination of spinach leaves and aromatic makes a wonderful kofta kebabs that can be served anytime with or without any companions. I tried to make the vegetarian version of lamb kofta kebabs and was really happy to get the wonderful results.These kofta kebabs taste so yummy and were gone in just a few minutes. My lo thought they were pakoras as she is familiar with the name and enjoyed eating few of them and later on she told me while eating "mama yummy pakora"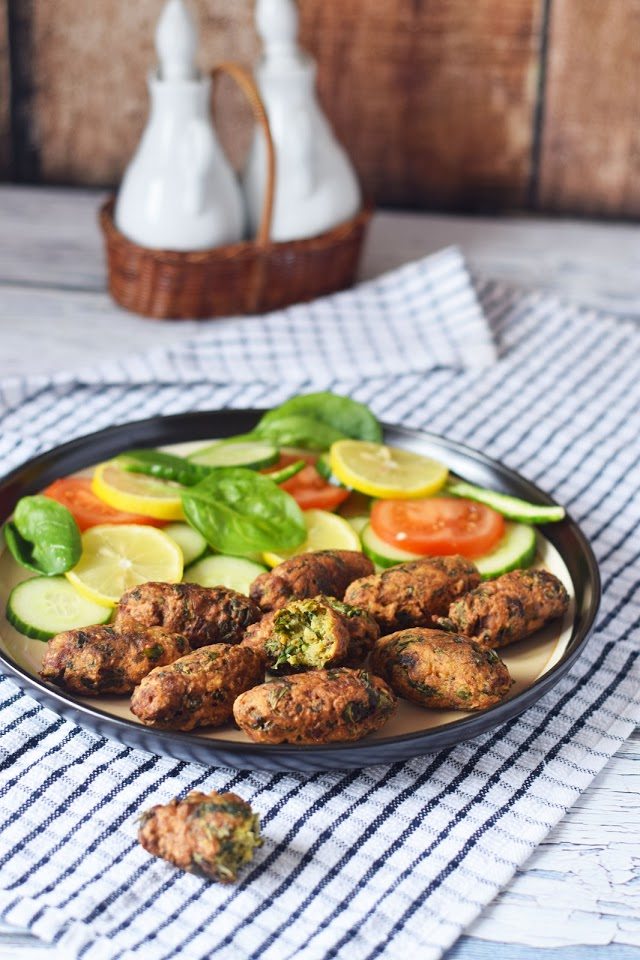 First I planned to make a mint yogurt dip with the kebabs but later on had to drop the idea as I was running out of yogurt and were too lazy to run to the store. Actually, they tasted so delicious even without any sauce but you can always make a sauce or chutney to pair with.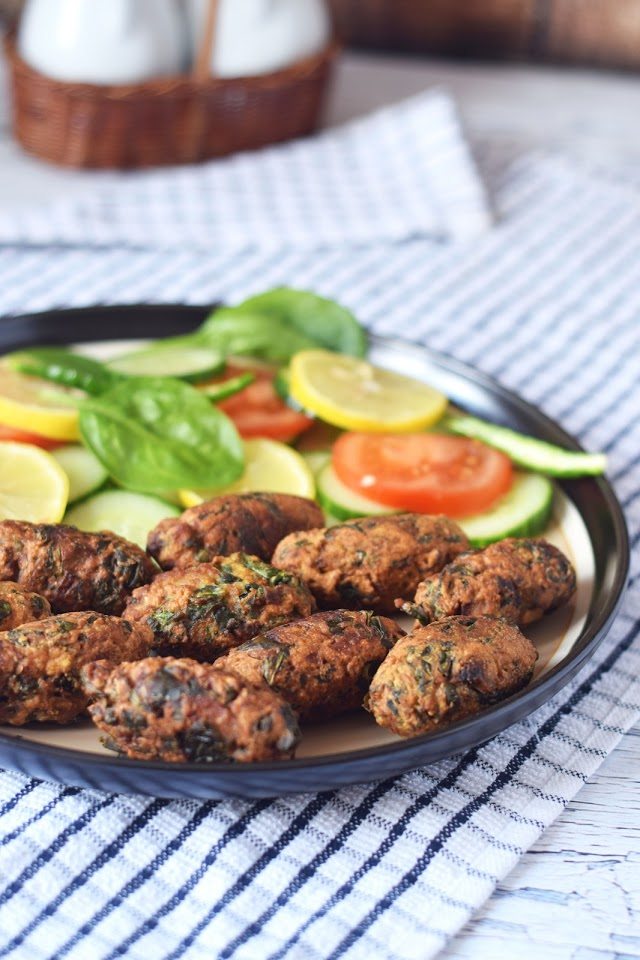 Blogging Marathon#67 / Week 2
Theme-Kebabs
Dish-Palak Kofta Kebabs
Ingredients:
300 gm spinach leaves,chopped
3 medium sized potatoes,boiled and mashed
1 onion,finely chopped
2 green chillies,chopped
1 teaspoon ginger,grated
1 teaspoon garlic,grated
1 teaspoon anardana powder
1 teaspoon cumin seeds
1 teaspoon red chilli powder
1 teaspoon garam masala powder
1 teaspoon Kasuri methi
1/2 cup besan/gram flour
1 tablespoon raisins
1 tablespoon cashew nuts,crushed
salt to taste
2 tablespoon water
oil for shallow frying
To Serve
cucumber sliced
tomato,sliced
onions,sliced
lemon,sliced
lettuce leaves
Method:
In a mixing bowl add chopped spinach leaves and rest of the ingredients except water and oil.
Mix well and add water to make a soft dough like the mixture of ingredients.
Grease your palms with oil or just wet in water and make medium sized oblong shape koftas from the mixture.
Heat oil in a pan or wok and shallow fry the kebabs until golden and crispy from both sides.
Alternatively, you can deep fry or bake them in the oven too.
Serve warm with mint yogurt sauce and sliced vegetables.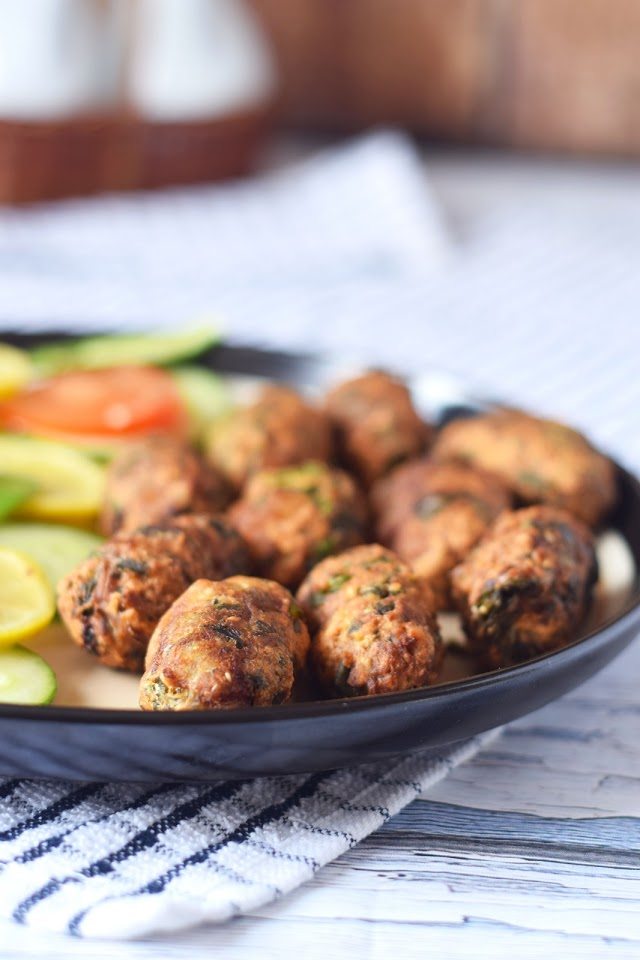 Enjoy!!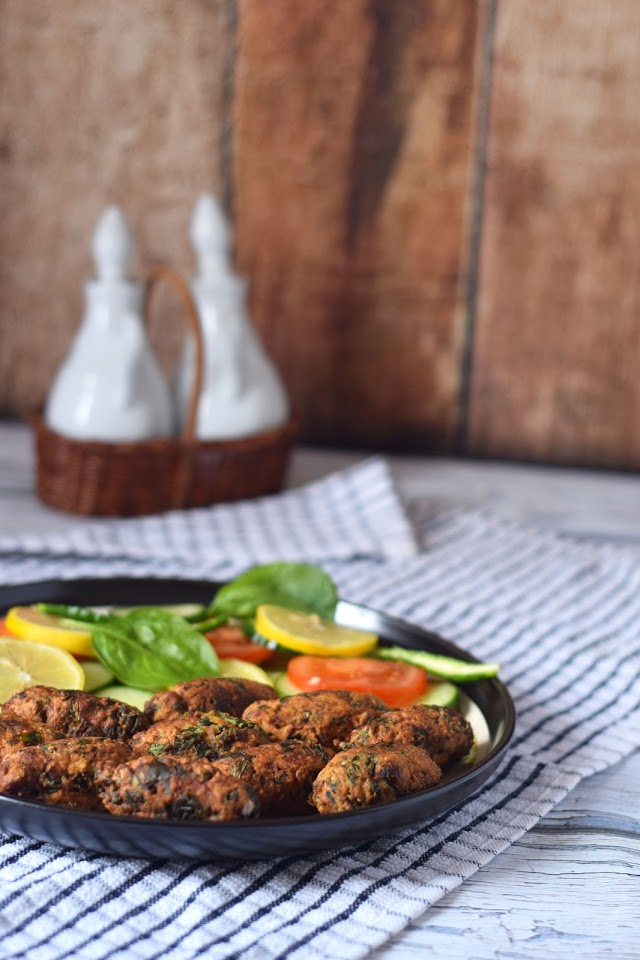 Serve-4 Cooking time- 25 minutes.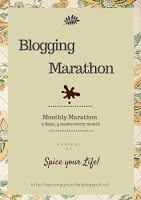 Best regards,
Sapana Behl