Microwave Strawberry Cobbler
Microvawe strawberry cobbler
: Looking for a super easy cobbler recipe then this is just for you.Add all the ingredients and you can enjoy the delicious cobbler in less than 3 minutes.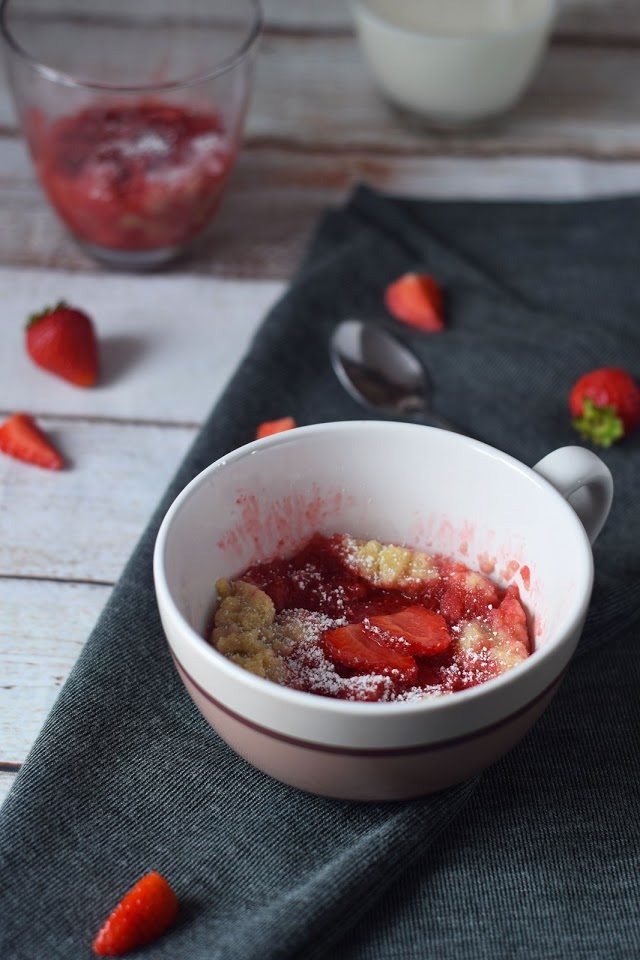 Add your favourite berries into this cobbler and enjoy relishing it with your kids. You may even let your kids assemble the cobbler whilst making them in one of their favourite single serving mugs.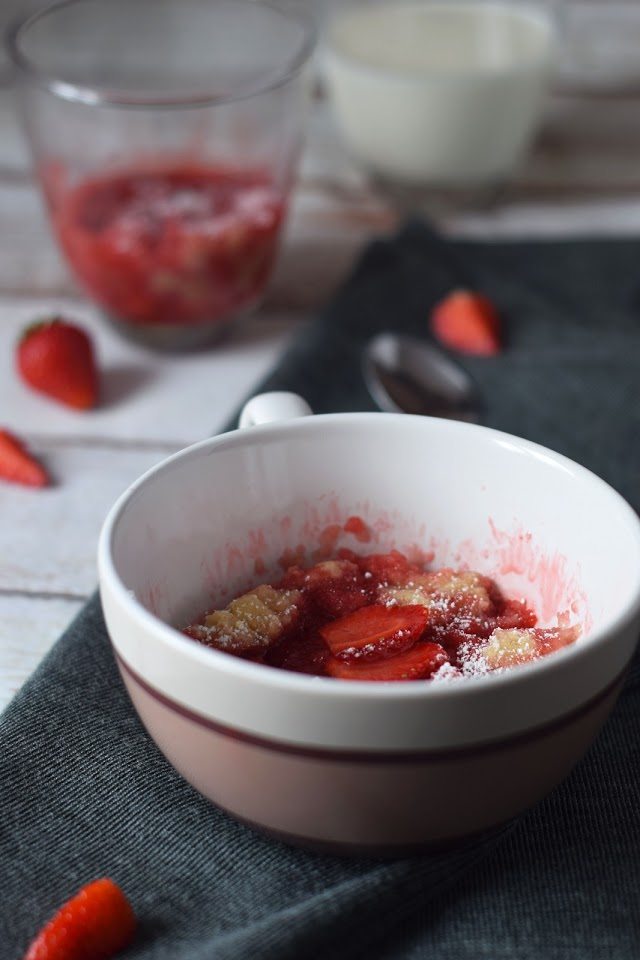 Blogging Marathon#67 / Week 3
Theme-Pick one Appliance and cook Three dishes
Dish-MW Strawberry Cobbler
Source–Here
Ingredients:
7-8 strawberries,chopped
1/2 cup all-purpose flour
1/2 teaspoon baking powder
2 tablespoon butter
2 tablespoon milk
4 tablespoon sugar
2 tablespoon powdered sugar
Method:
Chop strawberries and place them in one or two microwave safe bowl or mugs.
Add powdered sugar on top of strawberries.
In another bowl add flour baking powder and sugar.Mix well and add butter.
Crumble the mixture with your hands and add the milk in it.
Sprinkle the flour crumble on the top of strawberries.
Microwave at high fro é minutes or until flour sets.
Remove and serve warm sprinkled with more powdered sugar.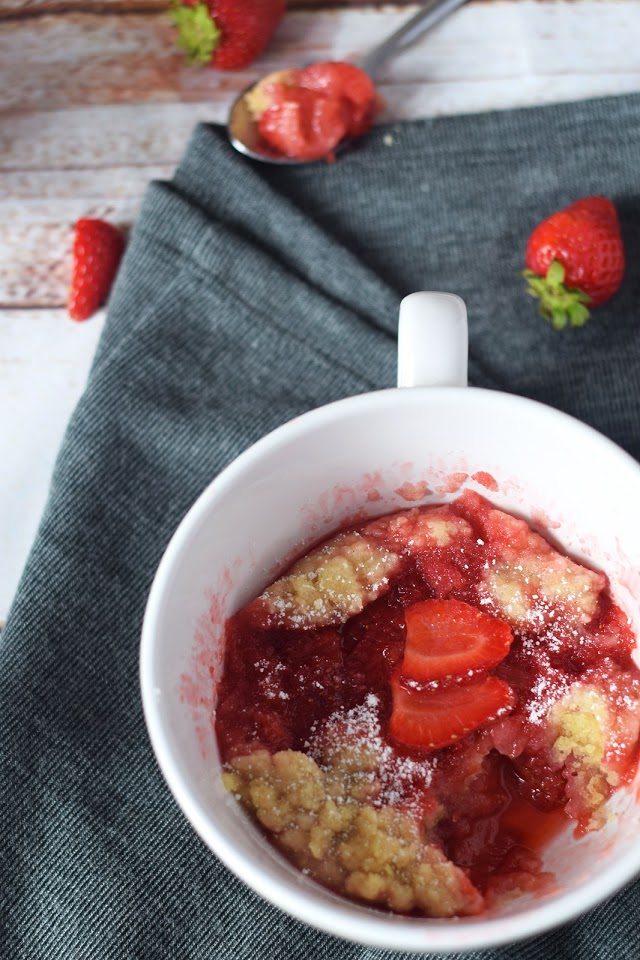 Enjoy!!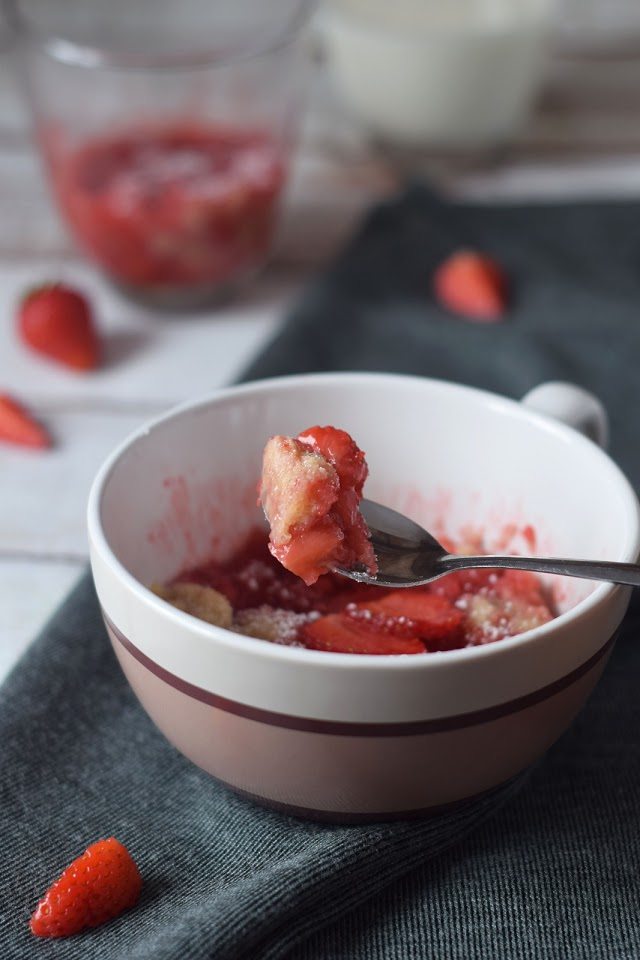 Check out the Blogging Marathon page for the other Blogging Marathoners doing this BM#67
Best regards,
Sapana Behl