Almond Cookies
Almond cookies
:These cookies are loaded with goodness of almonds and they tasted delicious too. Next time when your kids ask to make some cookies do make these eggless almond cookies and I am sure they will love it.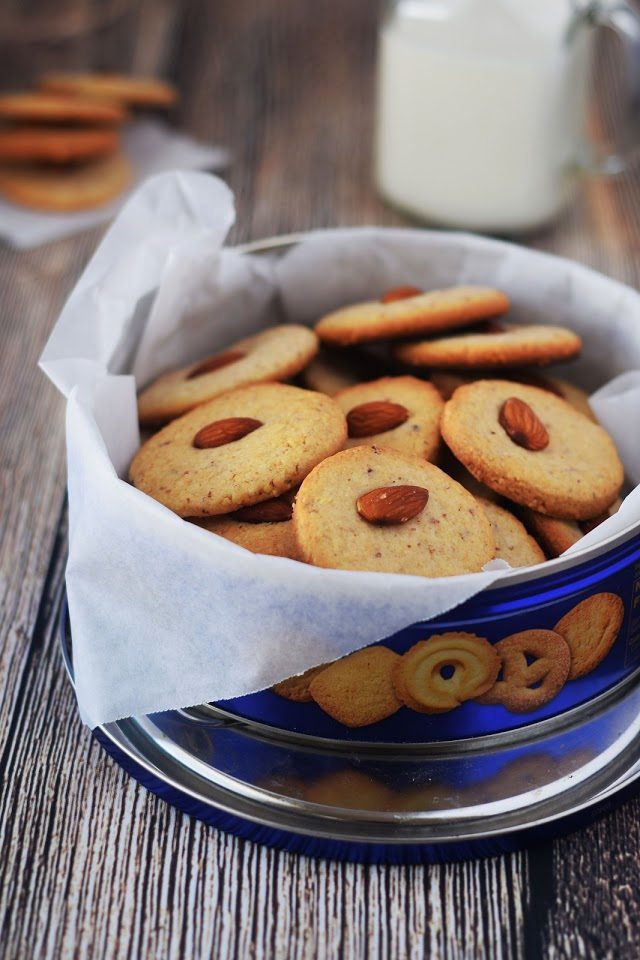 I adapted the recipe from Cook with Manali and loved the taste and texture of it. The recipe is very easy and needs only a few ingredients.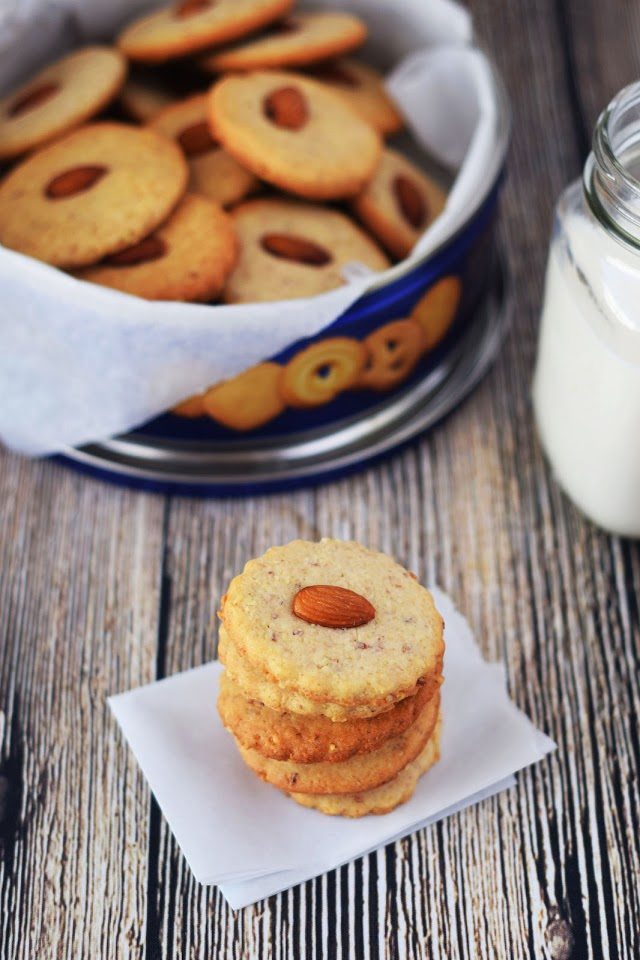 Blogging Marathon#67 / Week 1
Theme– Go Nuts
Dish-Almond Cookies
Source–Here
Ingredients:
1/2 cup almonds+ more for topping
1 cup all purpose flour
1/2 cup sugar
1/2 cup butter@room temperature
a pinch of salt
1 teaspoon almond extract
1/2 teaspoon cardamom powder
Method:
Process almonds in food processor and make a fine powder.
In a mixing bowl add butter at room temperature.Add in sugar and beat with electric hand mixer or balloon whisk until its creamy and soft.
Add in flour,almond powder,salt, cardamom powder and almond extract and beat again until flour is combined and forms a dough.
Place the dough in a cling film and let it sit in refrigerator for 15 minutes.
Preheat the oven to 180 degree and line a baking tray with parchment paper.
Remove the dough from refrigerator and roll it with rolling pin.Cut desired shapes with cookie cutter and arrange them on baking tray.
Bake in preheated oven for 15 to 20 minutes or until golden and crispy.
Remove from oven and cool on wire rack.Serve with milk, coffee or tea.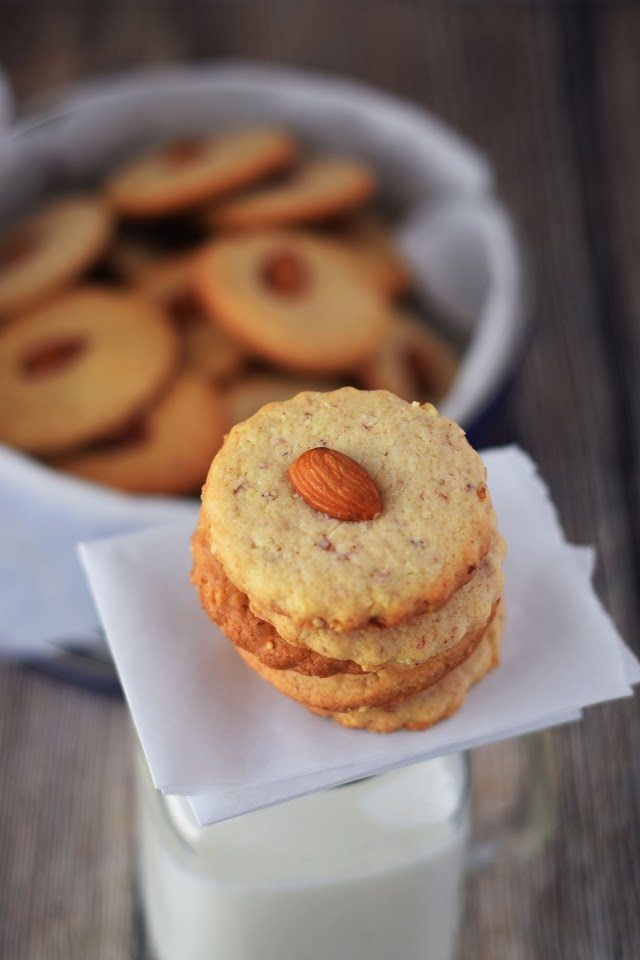 Enjoy!!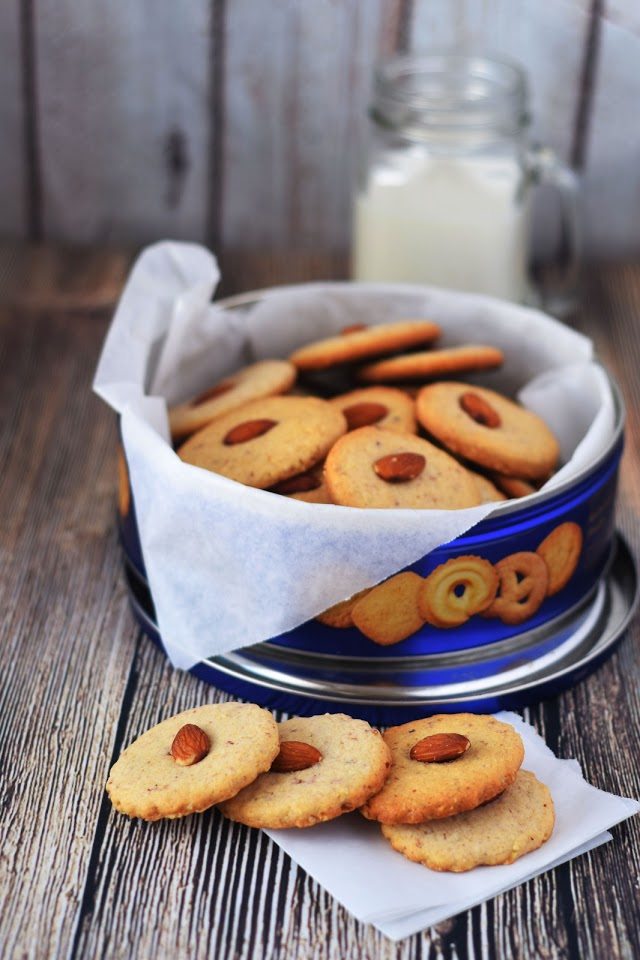 Serve- 15 Cookies Baking time-20 minutes
Best regards,
Sapana Behl