Parsley Pesto Pasta
Parsley pesto pasta
is a flavorful and delicious pasta recipe that will make your taste buds feel so refreshing and have this amazing taste forever. It is very easy to prepare and can be made in a jiffy when you have less options and you have not much time to spend. Just make the pesto in few minutes earlier and once ready to eat, add it to the boiled pasta and enjoy the goodness of freshly prepared pesto sauce.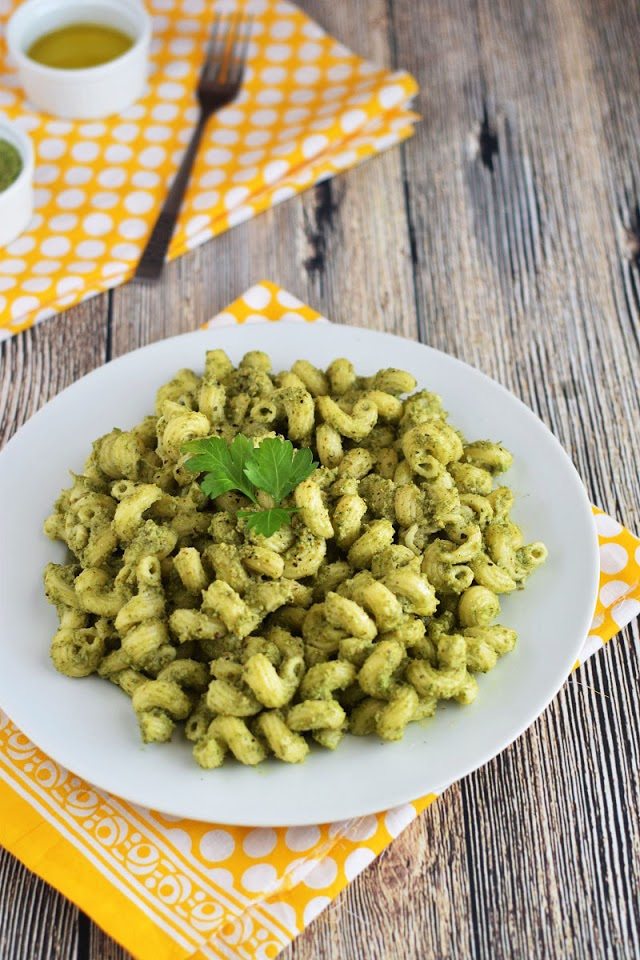 The parsley leaves when combined with walnuts, olive oil and garlic cloves along with lemon juice makes a healthy and rich pesto sauce. Last month when I made this pasta I had my neighbor friend came over for lunch .She made some ham sandwiches and noodle soup to pair with the sandwiches. As she knew that we are vegetarians she also made some vegetable sandwiches. We all had a fabulous potluck lunch together and we totally enjoyed the day that was very well spent. Also for my non vegetarian friends who love eating Ham in Sandwiches or burgers here is the good news. You can now get fresh Ham as
there are options to buy Iberian Ham in the United States
, like Love Iberico, the best place to get some fresh Ham in the our country, because is an online platform that is selling some quality Iberian products throughout the US, made up of a group of Iberian product lovers who wish to share their passion with their customers by offering them high-quality Iberian products at some of the best prices in the Market.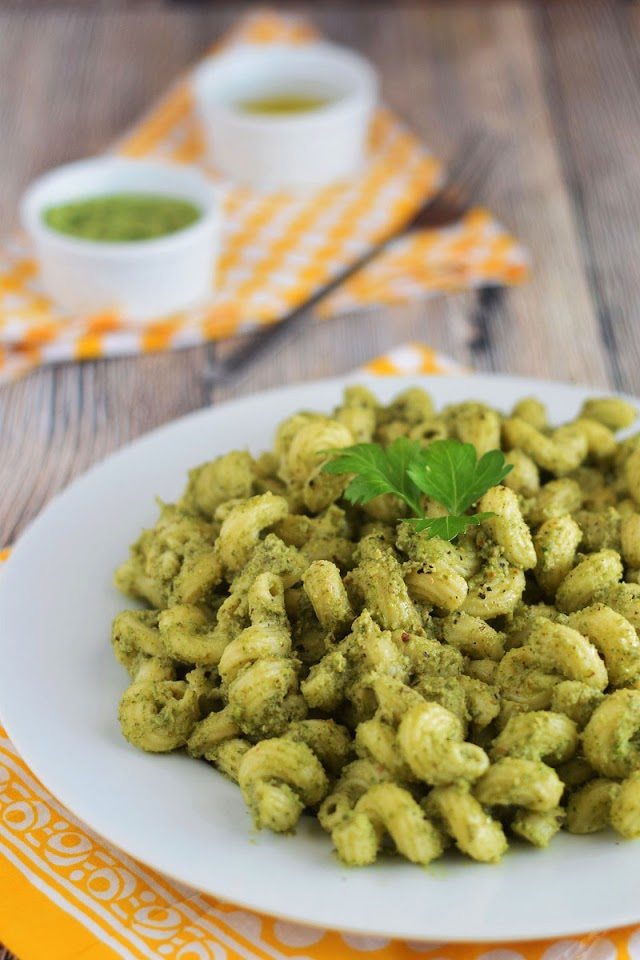 We still have got few days of kids vacations, right?? So what are you waiting for, go ahead and make some fresh and tasty snacks, appetizers or meals and enjoy the best of summers with your friends and family. Here are some of the options for snacks to make with your family for those precious get together.
Don't forget to do some potluck parties and make sure the kids also enjoy them and you spend some quality time with family.
Ingredients:
For pesto
1 cup parsley leaves,chopped
4-5 garlic cloves
2 tablespoons olive oil
1 tablespoon lemon juice
1/2 cup walnuts
salt to taste
For pasta
2 cup corkscrew pasta
salt to taste
water as required
peppercorn crushed as required
olive oil as required
Method:
Pulse all the ingredients for pesto in blender and make a fine paste.
Cook pasta as per package directions in enough water.
Once cooked stir in the pesto in the pasta.Season with more salt and pepper.
Serve warm drizzled with more olive oil.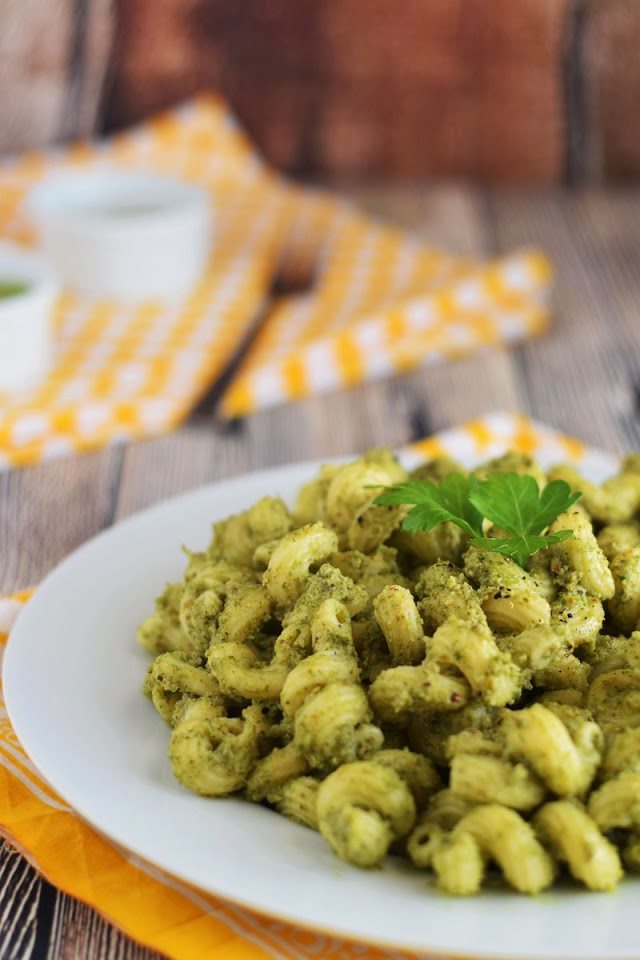 Enjoy!!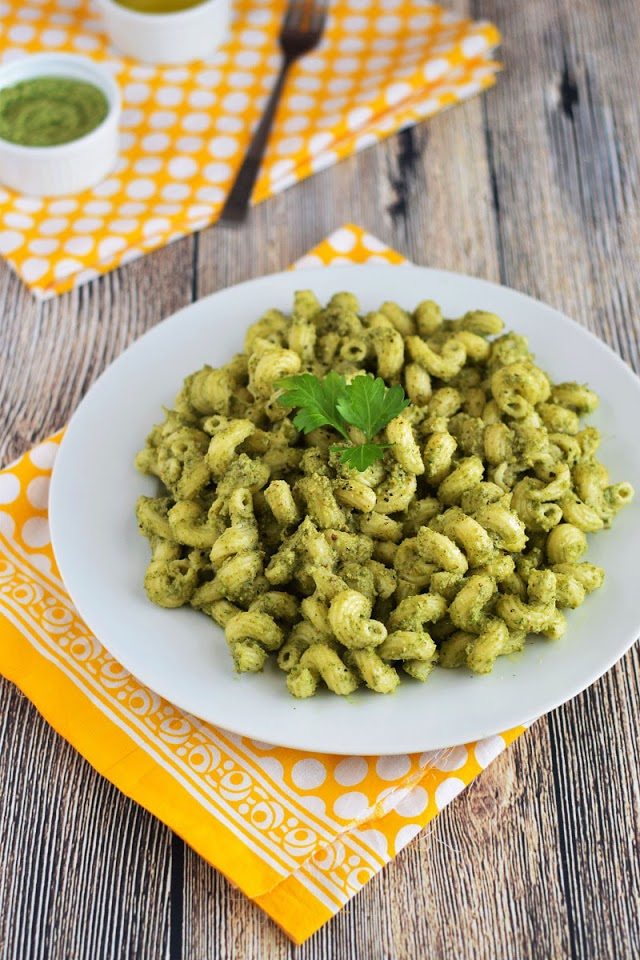 Serve- 3 Cooking time- 10 minutes
Best regards,
Sapana Behl