Veg Fajitas
Veg Fajitas
: A healthy and spicy Mexican dish to enjoy in the summer holidays with family and friends. With holidays in the middle kids always demands something different for mid morning brunch other than regular food.I have to look for easy peezy options and as far as healthy stuff is concerned I would also love to incorporate vegetables in them. These vegetable fazitas are the answer to all the questions as they have plenty of veggies and they are kids approved too.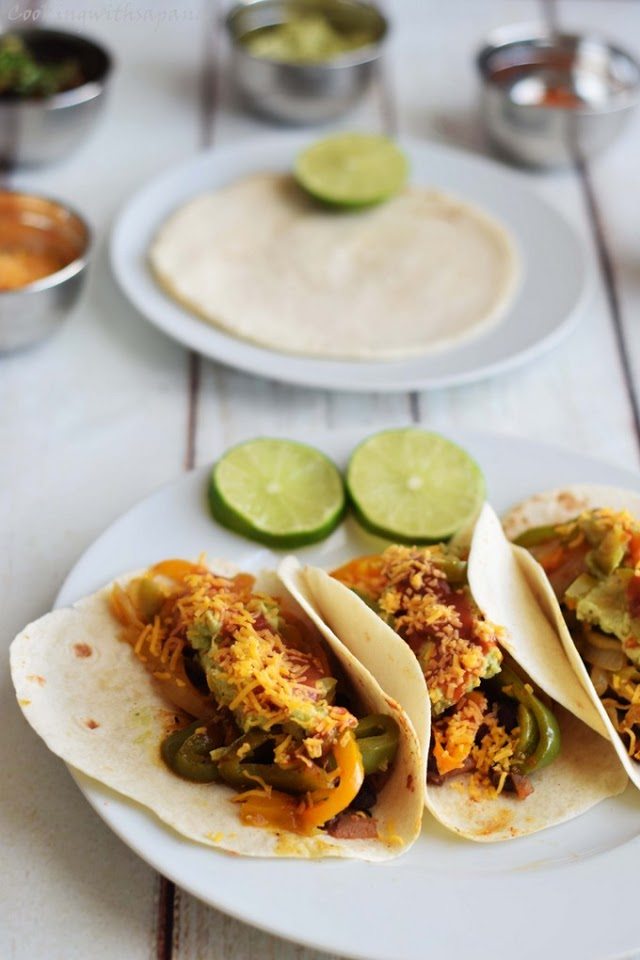 Whenever I made them the assembling part would be done by my elder one as she love playing with different layers and enjoy it a lot.The stir fried vegetables tasted great in the tortillas and make a nice brunch with some juice on the side.If you want you can add some re-fried beans to make it more filling.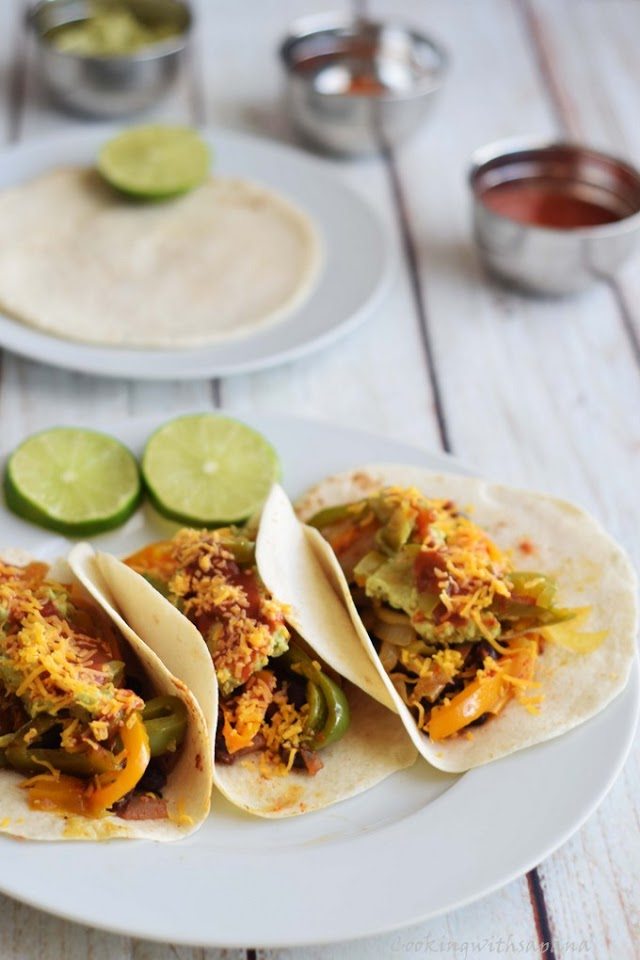 Blogging Marathon#65 Week 3
Theme– Holiday Recipes
Dish-Veg Fajitas
Source–Here
Ingredients:
For Fajitas
1 white onion,sliced
1 yellow bell pepper,sliced
1 green bell pepper,sliced
1 red bell pepper,sliced
1 cup button mushrooms,sliced
1 teaspoon garlic,minced
salt to taste
peppercorn,crushed to taste
2 tablespoon olive oil
To serve
8 flour or corn tortillas
1/2 cup cheese
1/2 cup taco sauce
1/2 cup guacamole
2 teaspoon taco seasoning
lemon slices and cilantro (optional)
Method:
Heat olive oil in a skillet.Add garlic and onions,stir and cook until onions are caramelized.
Add sliced bell peppers,mushrooms and jalapeno pepper.
Stir for a minute.Sprinkle salt,pepper and cook for a minute more.
Warm tortillas in microwave .Serve with veg fajitas, cheese, taco sauce, guacamole.Squeeze lemon juice and serve topped with taco seasoning and cilantro leaves.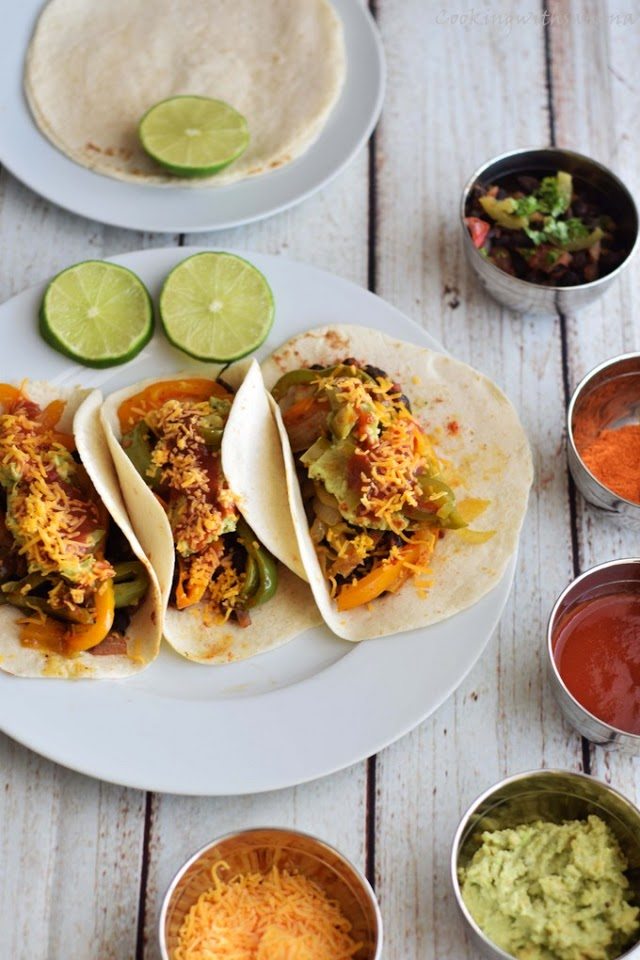 Enjoy!!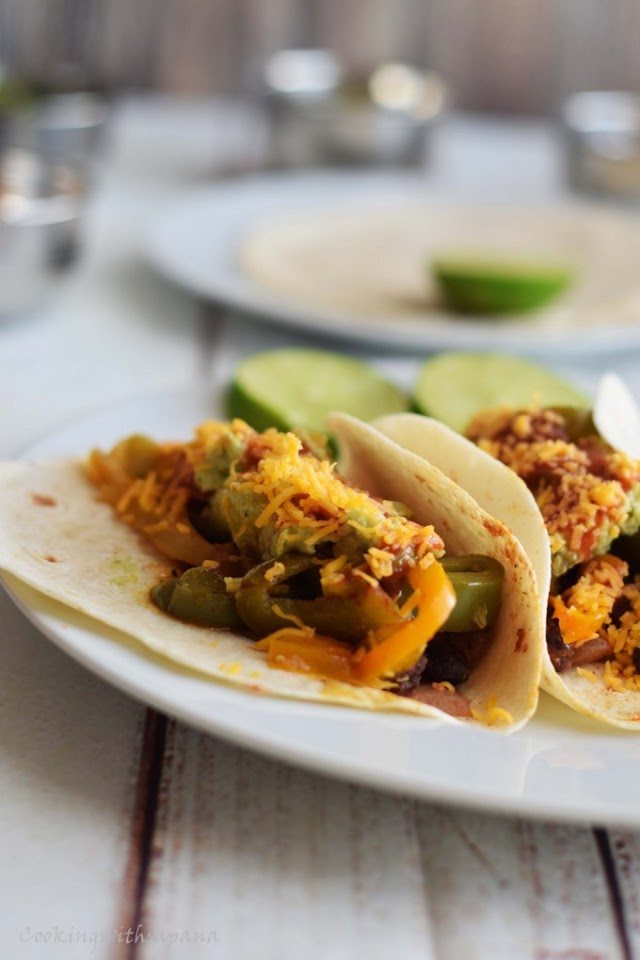 Serve-4 Cooking time-15 minutes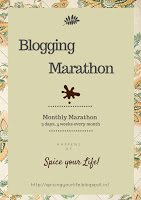 Best regards,
Sapana Behl