Detox Vegetable Soup
Detox vegetable soup
,anyone ??If you happen to visit my blog regularly, you would be familiar that I am posting detox recipes for three days .
After enjoying the nutritioous and healthy detox juice, the second meal of the day was this clear vegetable soup.It has broccoli,carrots,spinach,celery with some spices like turmeric,cayenne pepper and cinnamon.All these spices when combined with fresh vegetables in the soup makes it filling and helps in detoxification of the body by cleansing and removing the toxic substances from the body.
As my sister was doing the detox diet, she stamped the soup hearty and delicious. The important fact is the nutritional value and the detoxification qualities.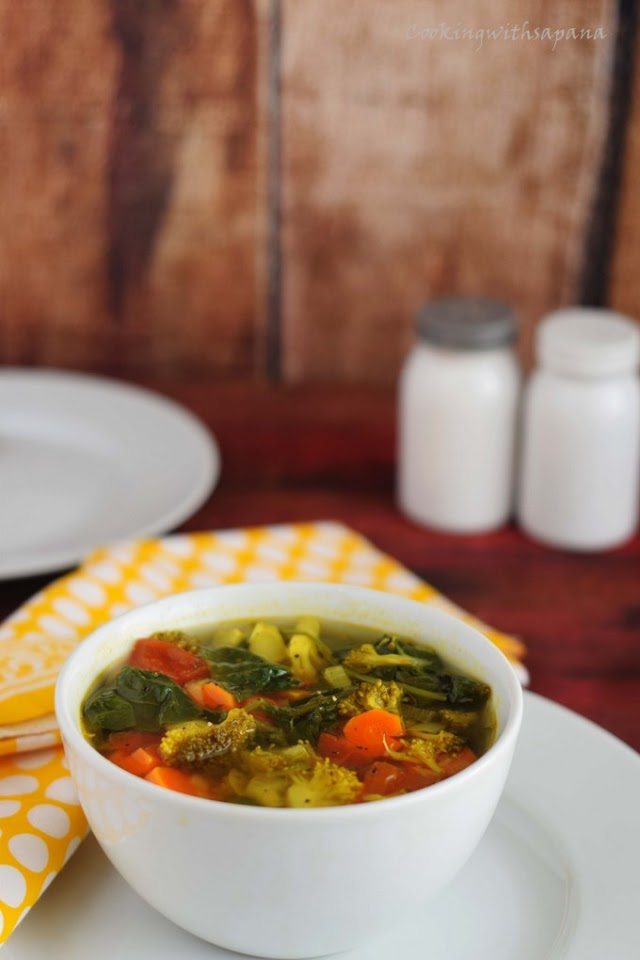 Read more about the benefits of the spices and vegetables in the soup on the original recipe site.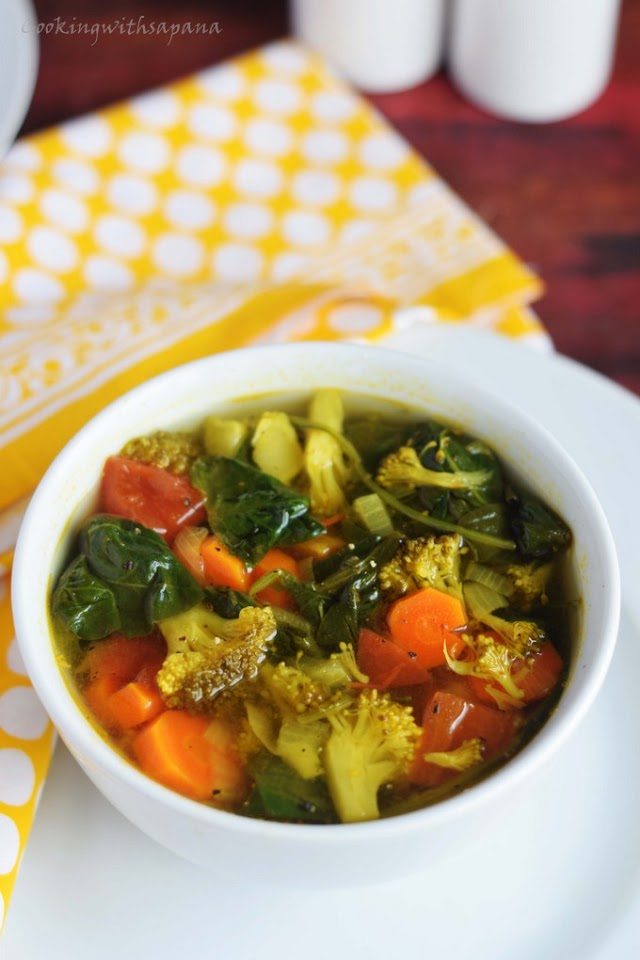 Blogging Marathon#64 Week 3
Theme– Detox Diet
Dish-Veg Detox Soup
Source–Here
Ingredients:
1 cup broccoli,florets
2-3 medium sized carrots,chopped
1 celery stalk,chopped
2 tomatoes,chopped
1 onion,chopped
3-4 garlic cloves,chopped
1 tablespoon ginger,minced
1 teaspoon turmeric powder
1 teaspoon cayenne pepper
1/2 teaspoon cinnamon powder
sea salt to taste
peppercorn,crushed to taste
1 cup spinach/kale leaves
juice of lemon
6 /2 cup water or veg broth
Method:
In a pot add half a cup of water.Bring it to boil.
Now add garlic ,onion .Saute for a minute.Add carrots,broccoli,celery,tomatoes and ginger.
Stir and add turmeric,cayenne and cinnamon powder.Now add remaining vegetable broth ,salt an pepper.
Cook covered until vegetables are soft.Finally add in spinach/kale leaves.
Season with lemon juice and more peppercorn.Serve warm.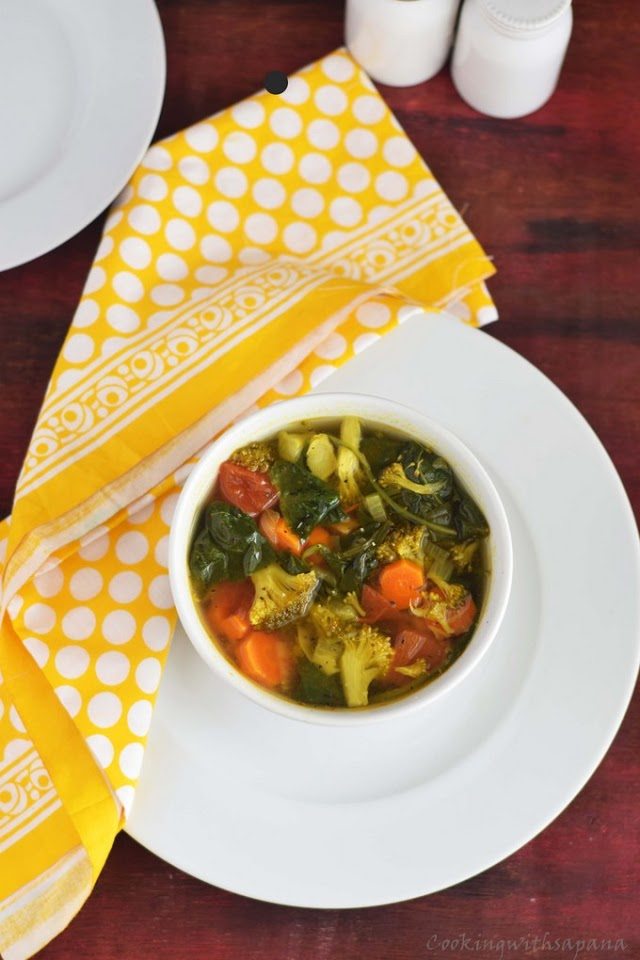 Enjoy!!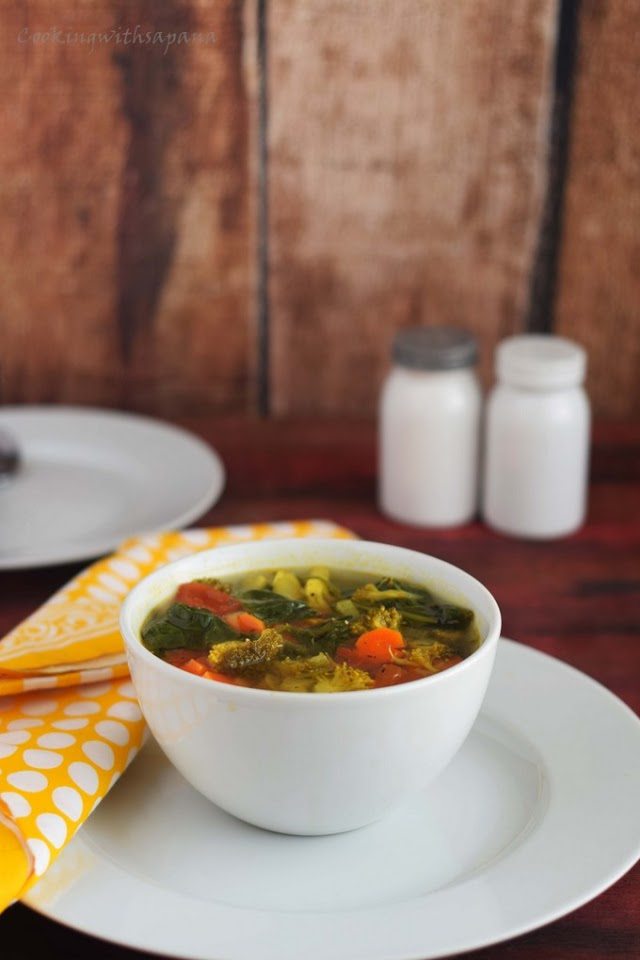 Serve- 4 Cooking time-30 minutes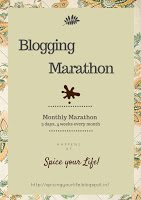 Check out the Blogging Marathon page for the other Blogging Marathoners doing this BM#64
Best regards,
Sapana Behl