Detox Salad | Beet Barley Broccoli Salad
BBB Salad or Beet, Broccoli,Barley salad
a healthy and filling salad to finish our three days detox diet plan.I was looking for some healthy grains and found out that pearl barley is one of the best carbohydrates to lose weight.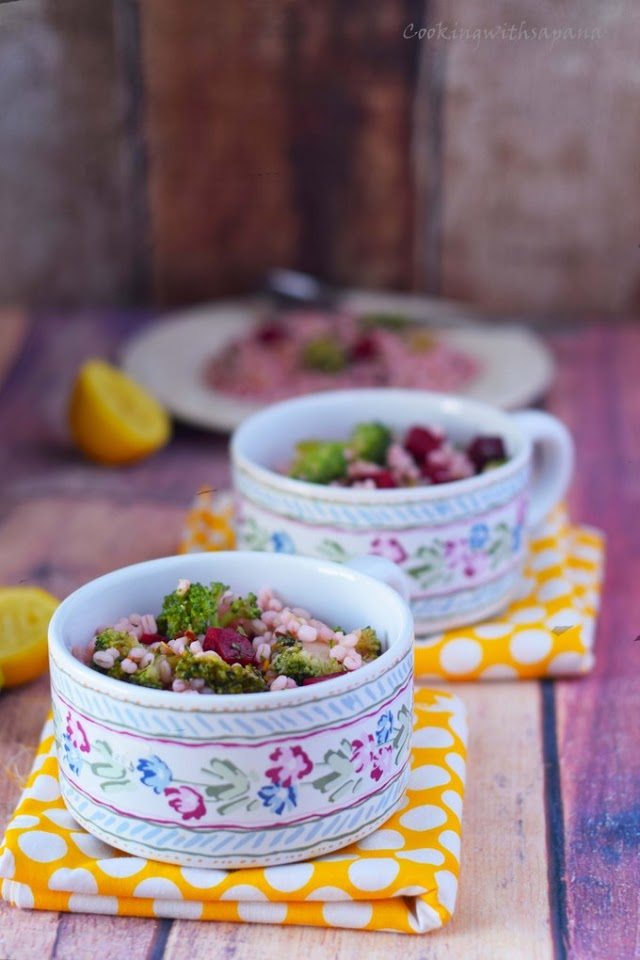 Barley is known as one of the superfood grains that have a nutty taste and pasta like texture. It has Magnesium ,Selenium,Vitamin B1, Niacin, Copper,Molybdenum and dietary fibers. Incorporating barley in the diet can help in reducing the risk of diabetes,heart disease,constipation and weight management benefits.
Read the benefits of Barley here and here. To read some health benefits of Broccoli check out this link here.http://www.well-beingsecrets.com/health-benefits-of-broccoli/
Addition Beet and broccoli helped in cleansing the body from toxic chemicals and made the salad more delicious to enjoy.After all, the diet shouldn't be boring.Right??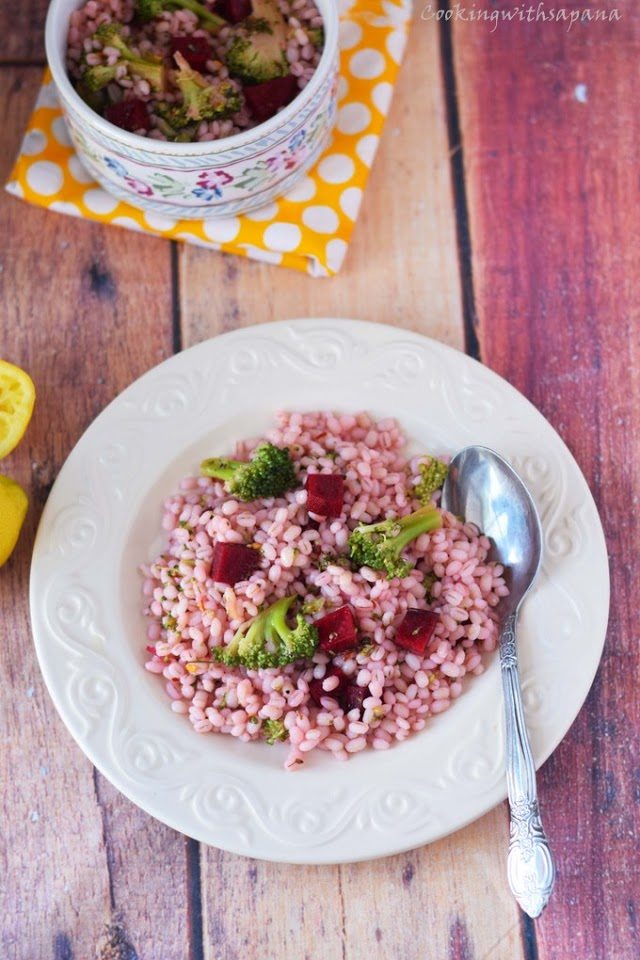 Blogging Marathon#64 Week 3
Theme– Detox Diet
Dish-Detox Salad

Ingredients:
1 cup pearl barley
1 cup beetroot,chopped
1 cup broccoli florets
Water as required
For Dressing
1 tablespoon lemon juice
1 teaspoon olive oil
1 teaspoon honey
1 teaspoon roasted cumin powder
sea salt to taste
peppercorn,crushed to taste
Method:
Blanch broccoli florets in water for 2 minutes.
Wash and cook pearl barley in a saucepan with 3 cups of water.Cook covered until soft.
Drain the excess water.
In a mixing bowl add all ingredients for dressing.Whisk to combine.
In another mixing bowl add cooked barley,beetroot and broccoli.Stir and add dressing.
Mix well,serve immediately.
Enjoy!!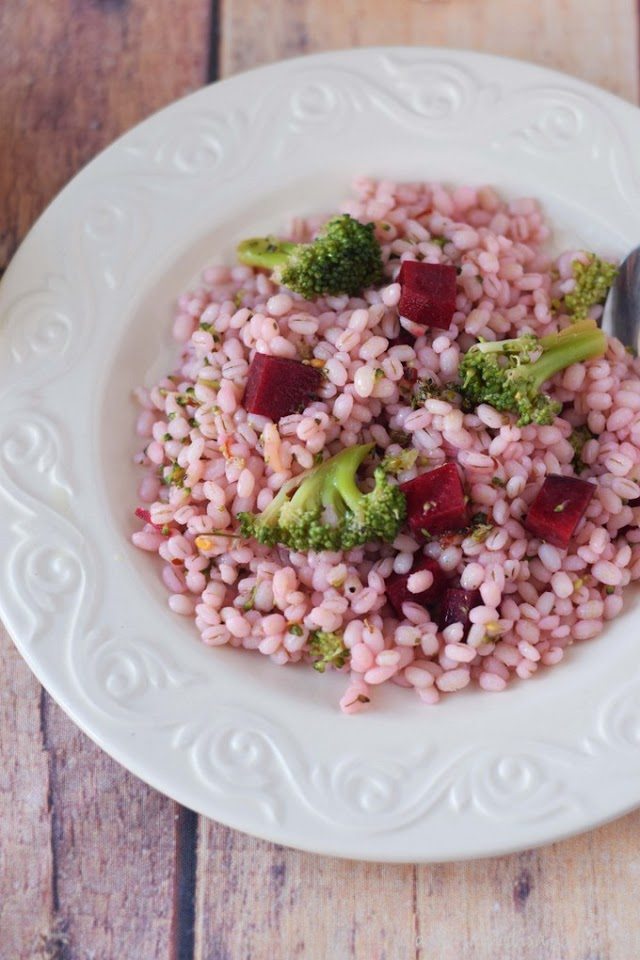 Serve-2 Cooking time-20 minutes



Check out the Blogging Marathon page for the other Blogging Marathoners doing this BM#64
Best regards,
Sapana Behl