Wadi Lauki Tarkari
Wadi Lauki Tarkari
or Bengali bari lau tarkari a combination of sun dried Moong dal dumplings cooked with bottle gourd.The recipe's actual name was Bari Lau as the Bengalis called the wadi as Bari or Badi.I first chose to make Pithe with waterchest nut flour but later opted out as I did not have Khoya on hand.I had to use the name wadi instead as I could not fiund any other recipe with the alphabet.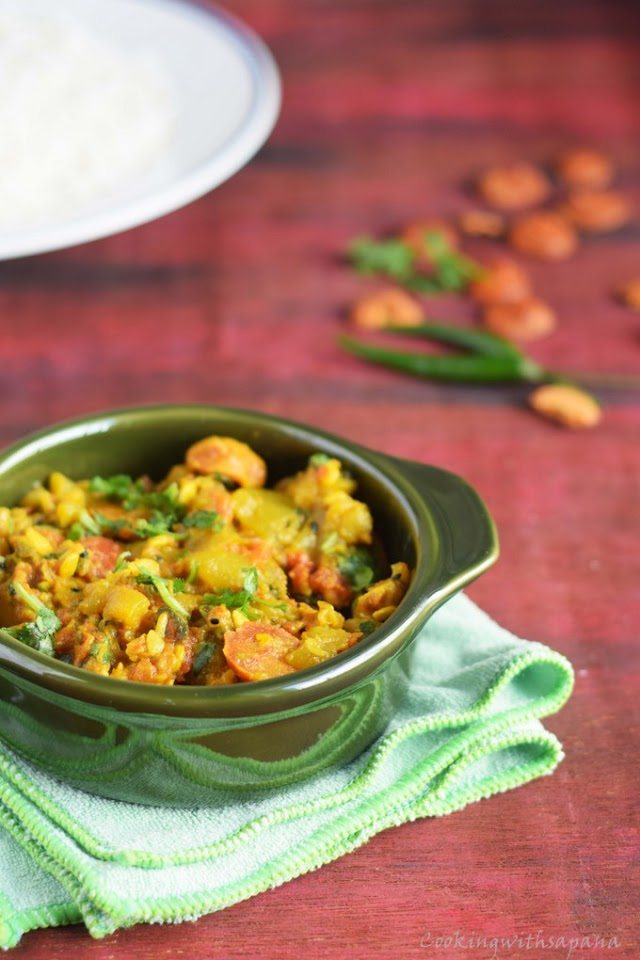 Firstly,I made the wadis, it was a sunny day when I dropped the wadis but later it became cloudy .So first day sunlight was not so good .Later I placed them under sunlight for 2 more days.The moong dal wadi came perfect but a little smaller in shape as they should be.The combination of bottle gourd and wadis was unique and delicious with the tempering of paanch phoran.It tasted great with rice and roti.Do try making this unusual but absolutely wonderful combo and you will also love it as much we liked the tarkari.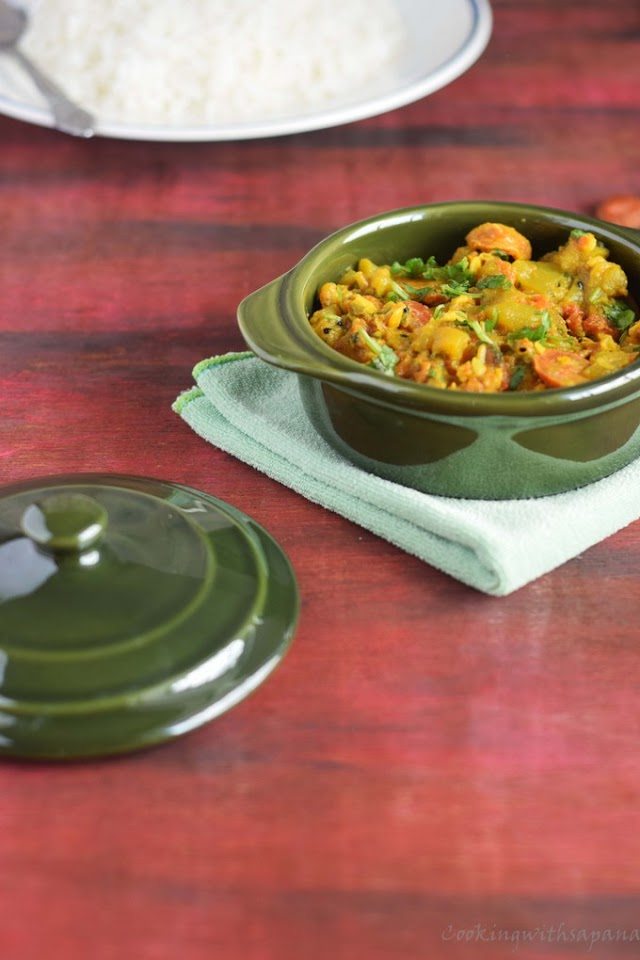 Blogging Marathon#63 Day 23
Cuisine-Bengali
Dish-Wadi Lau
Source–Here


Ingredients:
For wadi/bari
1 cup moong dal/split and washed
1 teaspoon ginger,grated
1 teaspoon cumin seeds
1 teaspoon chilli powder
a pinch aseftida
salt to taste
water as required.
For Lauki
1 medium sized Lau/lauki/bottle gourd/doodhi,cut in cubes
1 tomato,chopped
1 onion,chopped
2 green chilies,chopped
1 teaspoon ginger grated
1 teaspoon paanch phoran
1/2 teaspoon turmeric powder
1 teaspoon coriander powder
salt to taste
1 teaspoon sugar
2 tablespoon mustard oil
coriander leaves,chopped
oil for frying
Method:
For wadi
Wash and soak moong dal in enough water for 3-4 hours or overnight.
Drain excess water and pulse it a couple of times and make fine paste in food processor.
Add the remaining ingredients and whisk to combine.Arrange a baking tray with aluminium foil or parchment paper.
Using a piping bag or zip lock bag drop out small rounds.
Dry them in sunlight for 3-4 days or until they are completely dried.Store in airtight container.
For Curry
Heat oil for frying in a pan and deep fry the wadis.Drain on paper towel.
Heat oil in a pan and add paanch phoran. Saute for a minute and then add ginger and onions.
Stir until onions are light brown.Now add green chilies and tomatoes,stir and add turmeric powder ,salt and sugar.
Add in lauki and cook covered until lauki is soft.
Add crushed or whole wadis,stir to combine and cook for few minutes more.Remove from heat and add chopped coriander leaves.Serve hot.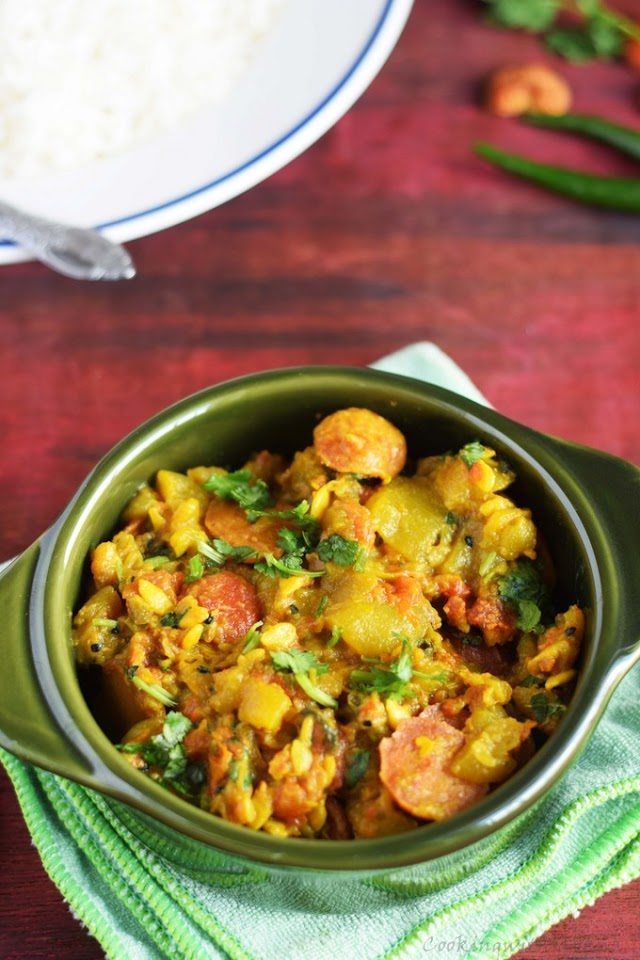 Enjoy!!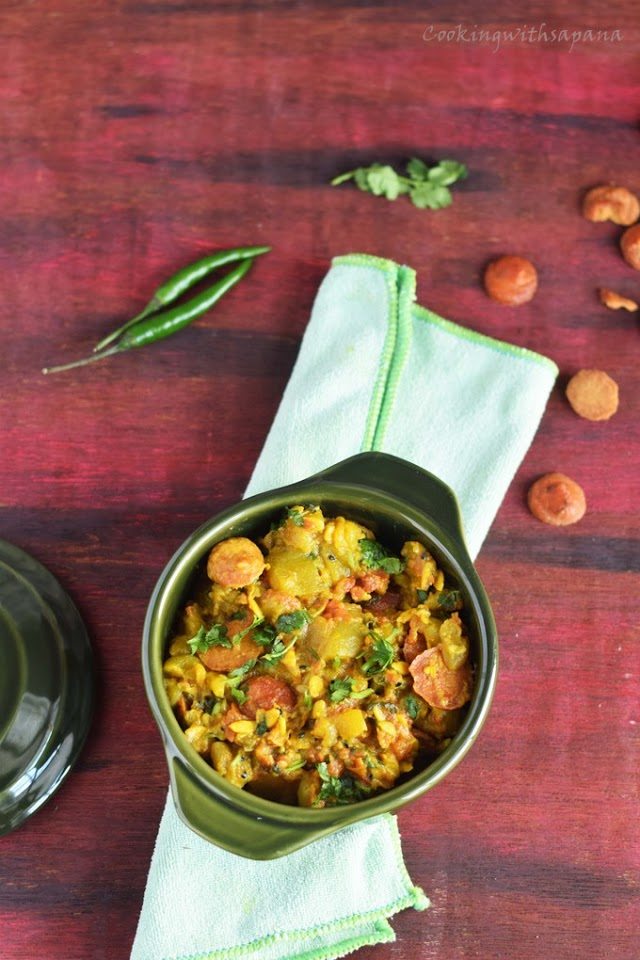 Serve-4 Cooking time- 30 minutes.
Check out the Blogging
Marathon page for the other Blogging Marathoners doing BM# 63
Sending this post to A to Z April 2016 Challenge
Best regards,
Sapana Behl