Olkopir Dalna
Olkopir Dalna
a mild and delicious Bengali curry made with kohlrabi,potato and peas.Dalna is thick gravy of seasonal vegetables seasoned with ground spice mix.This time again I made the recipe from
Sandeepas's space
and followed the recipe to the core except I did not add kitchen king masala as I wasn't having the same.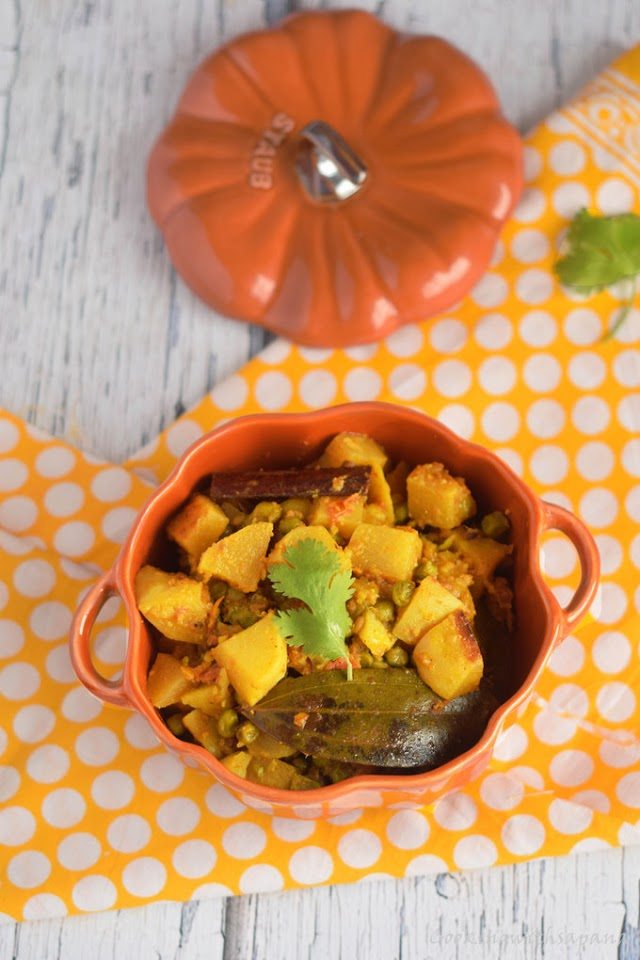 My husband love Kohlrabi curry and in India I was making it once in a week in the season.Here I was looking for the vegetable since few months but I couldn't' find kohlrabi in the Indian grocery store.Finally one day I found them in the store they were not so fresh but I still bought them to make this curry.The whole spices and yogurt tasted awesome in the curry.My in laws are coming in May to visit us and guess what my husband asked them to bring for sure "one bag of fresh kohlarbi",that much he loves the vegetable..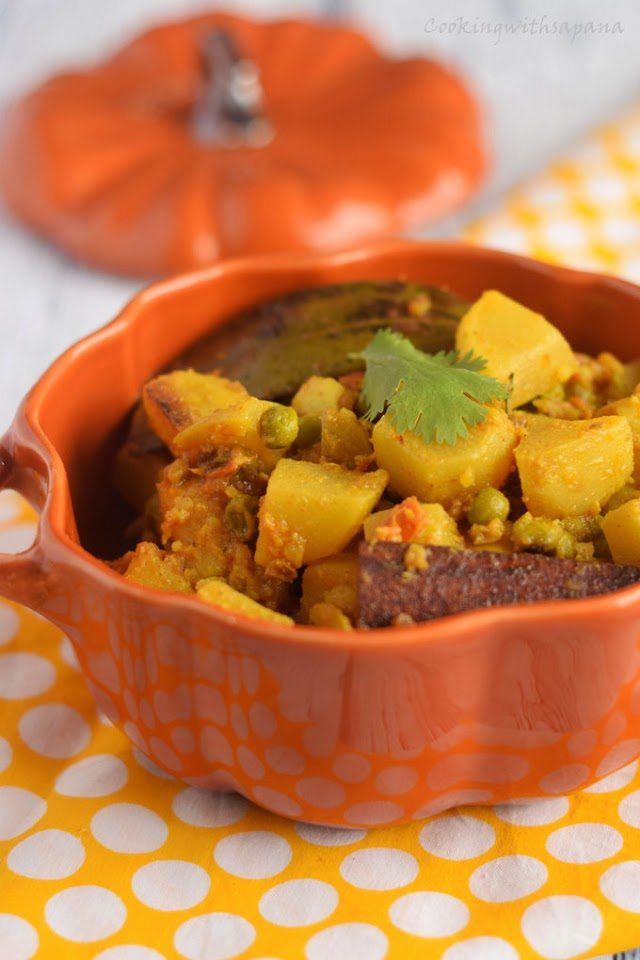 Blogging Marathon#63 Day 15
Cuisine-Bengali
Dish-Olkopir Dalna
Source–Here
Ingredients:
2 kohlrabi,cut in cubes
2 potatoes,cut in cubes
1/2 cup peas fresh/frozen
2 tomatoes,chopped
1 teaspoon ginger,grated
2 green chillies,chopped

For spice powder
1 teaspoon coriander powder
1 teaspoon cumin powder
1 teaspoon red chilli powder
1/2 teaspoon turmeric powder
1/4 cup yogurt
salt to taste
To temper
2 bay leaves
2 cloves
2 cardamom
1 cinnamon stick
1 teaspoon fenugreek seeds
1 tablespoon mustard oil
Few coriander leaves,chopped
Method:
In a mixing bowl add yogurt,cumin powder,turmeric,red chilli,coriander powder and salt.Whisk to combine.
Heat oil in a pan and add fenugreek seeds.Stir and add bay leave,cardamom,cloves and cinnamon.
Add ginger ,green chilli and tomatoes.Cook until tomatoes are soft.
Now add potatoes,kohlrabi and green peas.Add 1/2 a cup of water and the yogurt spice mix.Cook covered until vegetables are soft.
Remove from heat and add coped coriander leaves.
Serve hot with rice.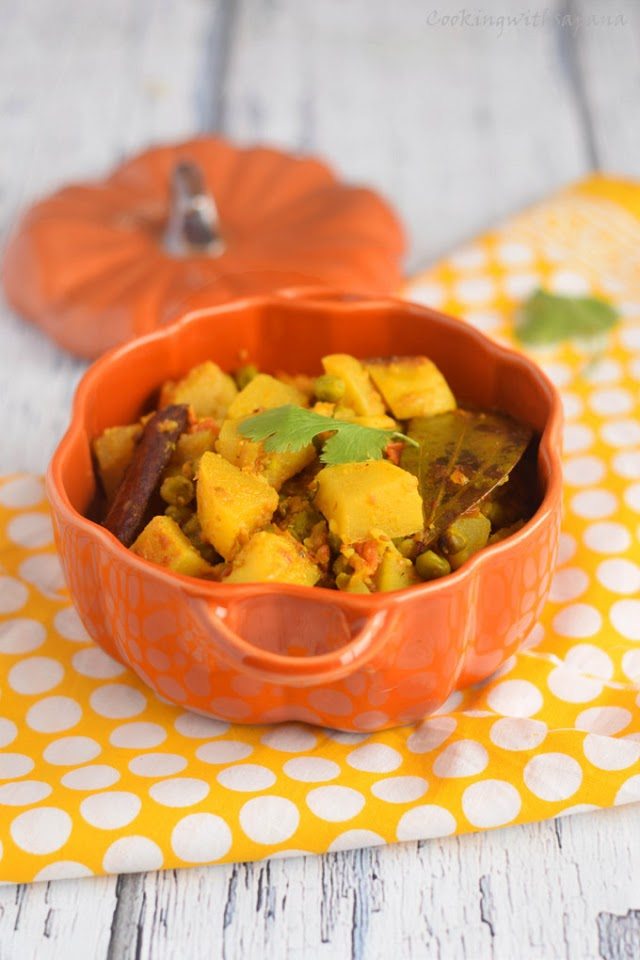 Serve-4 Cooking time-30 minutes
Check out the Blogging
Marathon page for the other Blogging Marathoners doing BM# 63
Sending this post to A to Z April 2016 Challenge
Best regards,
Sapana Behl