Narkol Poshto Bora
Narkol Poshto Bora
are Bengali style coconut and poppy seeds fritters. The fritters are sold in the hotels and restaurants at a high price because of the addition of poppy seeds.I was amazed to read in
Ashcooking
recipe they a plate of eight bora would cost them around 200 INR as poppy seeds are a little expensive in India. However making them at home wouldn't be so expensive and you can enjoy as many as you want to.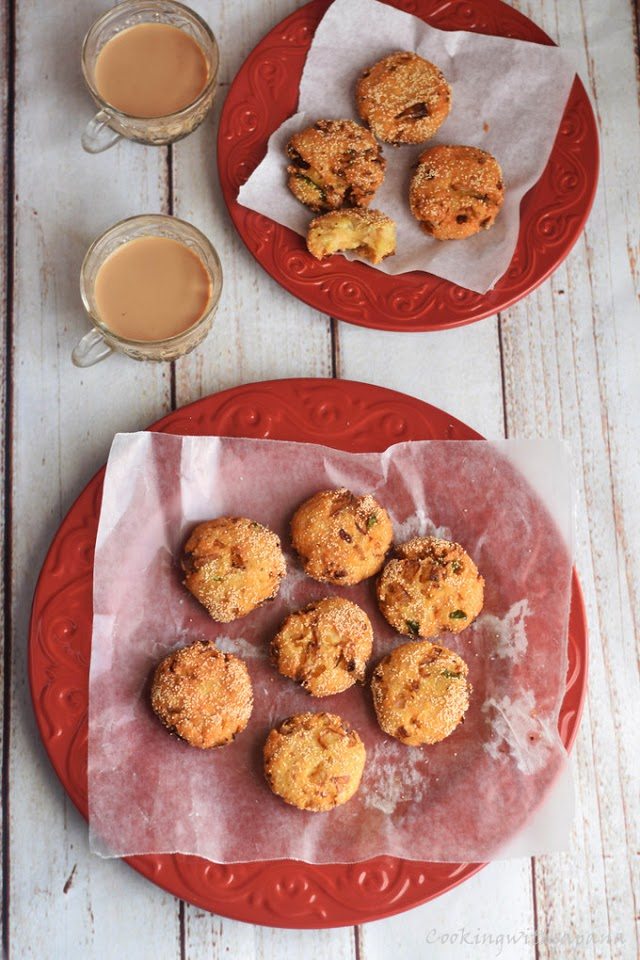 At first I was skeptical about the taste of coconut and poppy seeds fritters and even made another dish Nimki for the alphabet. But after trying them I just fell in love with the taste of these fritters.They tasted so flavorful and nutty and we all enjoyed them as our tea time snack.The serving suggestion are supposed to be with dal,khichuri or non veg curry or any mealbut I enjoyed them with regular ketchup and a cup of tea.I f youy want to surprise your family or guest with some unique flavors do try these crispy and yummy narkol poshto bor.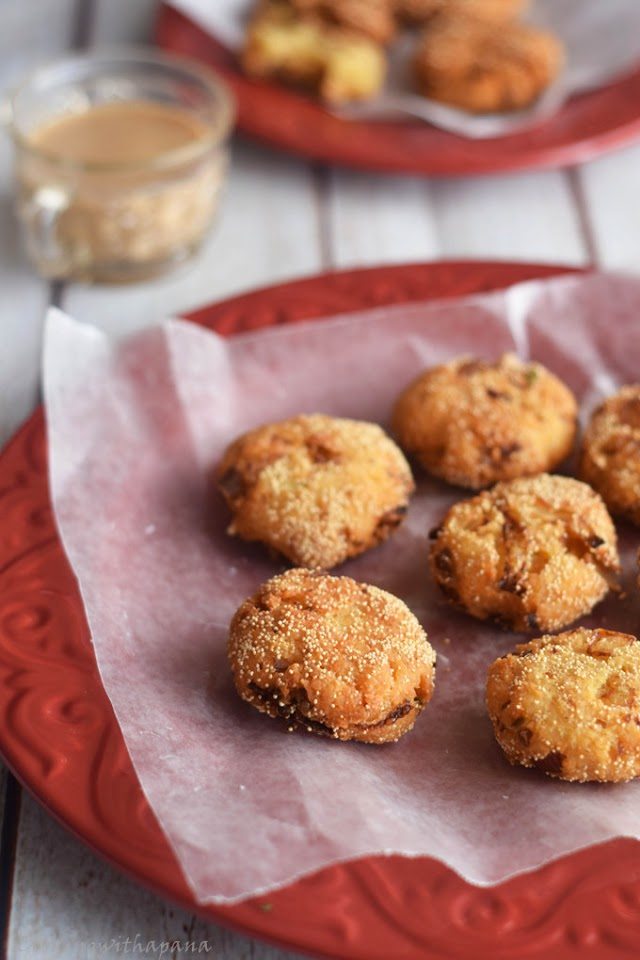 Blogging Marathon#63 Day 14
Cuisine-Bengali
Dish-Narkol Poshto Bora
Source–Here

Ingredients:
1 cup coconut,grated
2 green chillies,chopped
1 onion,chopped
1/2 cup poppy seeds+more to toss
2 tablespoon rice flour
1/4 cup all purpose flour
salt to taste
1 teaspoon sugar
oil for frying
water as required

Method:
Soak poppy seeds in enough water for 2-3 hours or microwave to make the process easier.
Make a paste of the poppy seeds in blender.
In a mixing bowl add coconut,plain flour,rice flour,onion,chilli,salt and sugar.Stir and add in the poppy seeds paste.
Mix until everything is combined well.Make small lemon sized balls from the mixture.
Press the balls in between palms to flatten them.Toss them in poppy seeds
Heat oil in a wok or frying pan.
Deep fry them,few at a time until golden and crispy from both sides.
Drain on paper towel.
Serve hot with tea or with meal.
Enjoy !!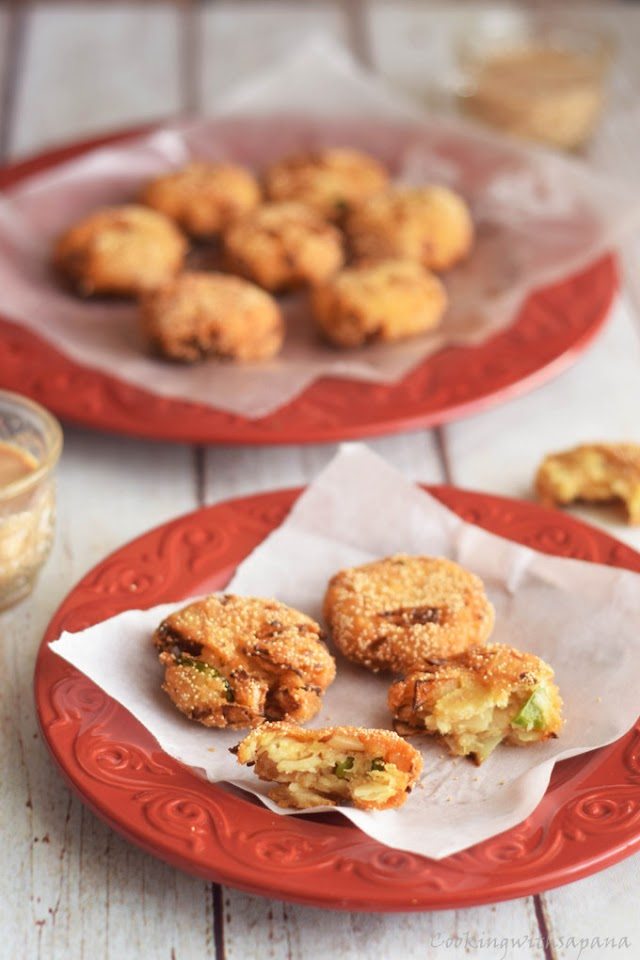 Serve-4 Cooking time-25 minutes
Check out the Blogging
Marathon page for the other Blogging Marathoners doing BM# 63
Sending this post to A to Z April 2016 Challenge
Best regards,
Sapana Behl