Jhuri Aloo Bhaja
Jhuri aloo bhaja
is crispy fried potato julienne or chips that are quite popular in Bengali cuisine.It can be served with almost any dal,curry and rice.Actually,it's a very easy recipe and need not much effort.The main trick to get the crispier Bhaja is to wash them a couple of times under running water to remove all of the starch.

I wanted to make the chips in larger amount,but had to skip and made them with 3 big potatoes only as for me the hard part was the grating of the potatoes.I am really lazy for all those work that needs muscle power whether it is gajar ka halwa or lauki ke kofte, the grating part would be Mr.H's.Go ahead and make these simple crispy potato chips and munch them on with a cup of tea.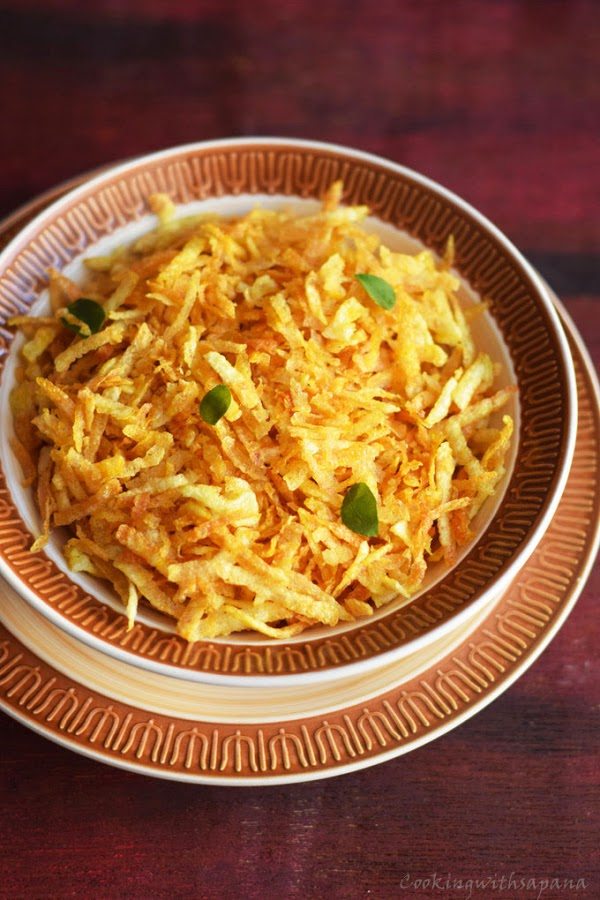 Blogging Marathon#63 Day 10
Cuisine-Bengali
Dish-Jhuri Aloo Bhaja
Source–Here
Ingredients:
3-4 big potatoes
salt to taste
1 teaspoon turmeric powder
oil for frying
few curry leaves
Method:
Wash,peel and grate the potatoes using a potato grater. Place the grated potatoes in a sieve and wash under running tap water a couple of times to remove the starch.
Let the potatoes sit in the sieve for a minute.
Now place the potatoes on kitchen towel or paper towel to absorb the water.
In a mixing bowl add the potato julienne and turmeric powder.Mix well to combine.
Heat oil for frying in a wok.Fry the potatoes until golden and crispy.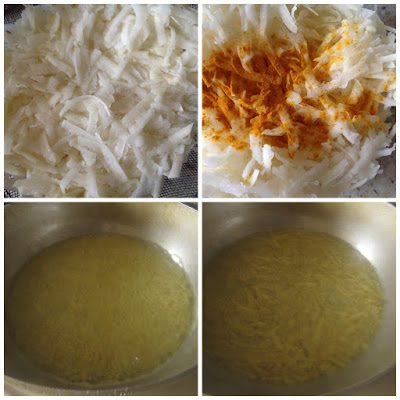 Drain on paper towel and place the bhajja in serving bowls.
Sprinkle with salt and curry leaves.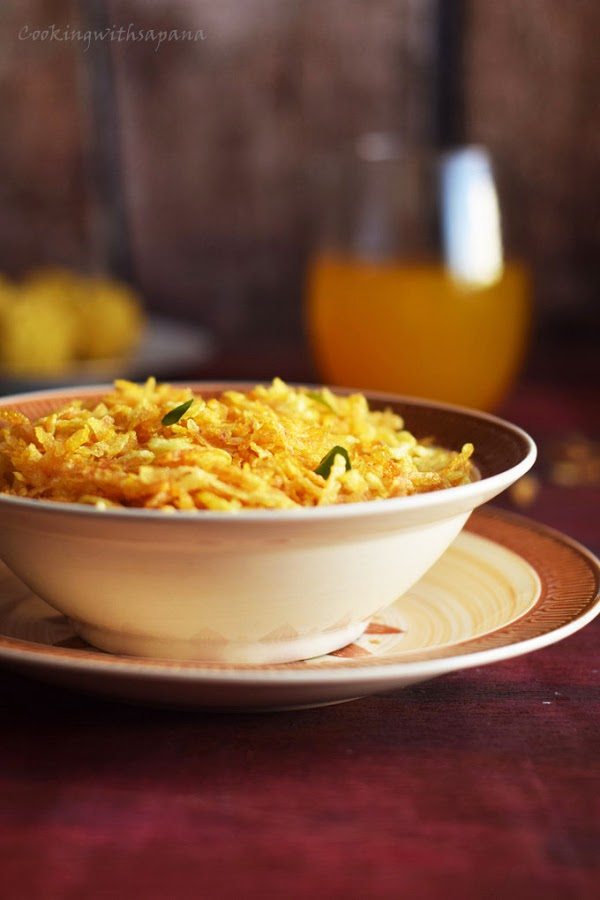 Store in air tight container and enjoy as a snack.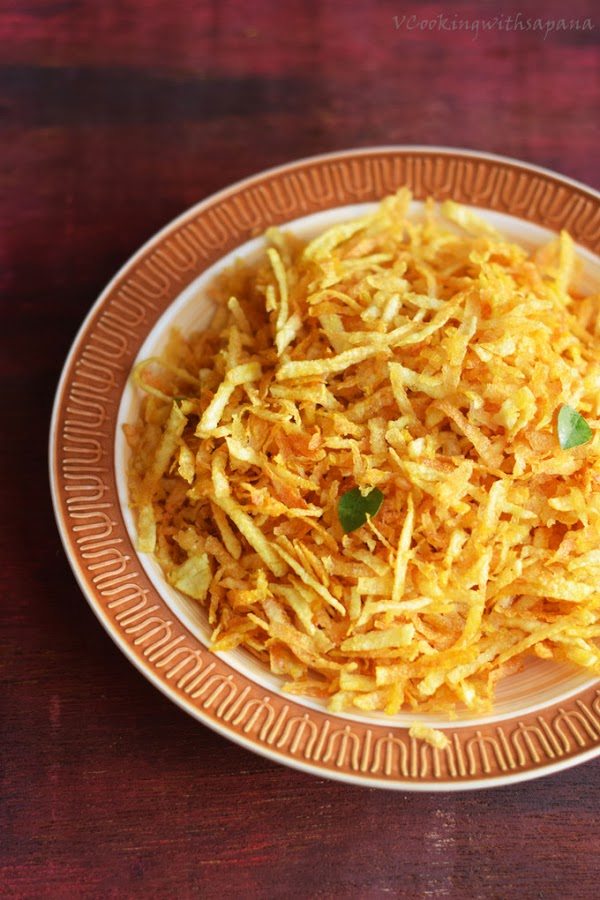 Serve-3 Cooking time-20 minutes.
Note:
Make sure to dry the potato julienne before adding turmeric powder.
Fry the potatoes in batches and remove them from oil once crispy and golden.
Check out the Blogging
Marathon page for the other Blogging Marathoners doing BM# 63
Sending this post to A to Z April 2016 Challenge
Best regards,
Sapana Behl