Hing er Kochuri Alur Tarkari
Hing r Kochuri with Alur Tarkari
,a very famous and delicious breakfast that is made on the occasion of Durga Puja at Saptami.The kochuri are similar to our urad dal stuffed
khasta kachoris
but they are made a little bigger in size like the
luchis
. Addition of hing makes them more aromatic and tasty.It paired well with the mild spicy and satisfying alaur tarkari.The day I made this combination dish we had a very nice filling or kind of heavy brunch. After eating this grand feast we all were sleeping like babies.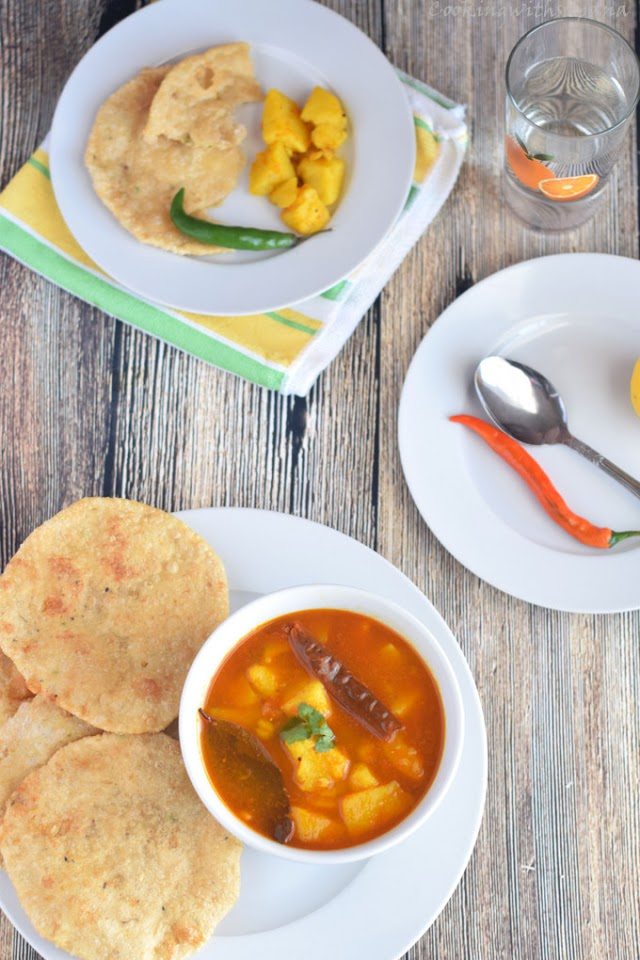 When the search for recipes started,I had marked H on the list of difficult ones as most of them were non vegetarian dishes and I could not find any recipe with the alphabet.I even made one with adjective,but later on when I was looking for some other alphabet I found this recipe and I was jumping with joy knowing I can avoid my would be first adjective.
I made the kochuri from Mellow n Spicy blog while the tarkari recipe is adapted from Sandeepa's blog.I am very thankful for all these awesome bloggers who have a treasure of authentic and mouth watering Bengali recipes.It really helped me a lot to make my series of A-Z Bengali cooking complete.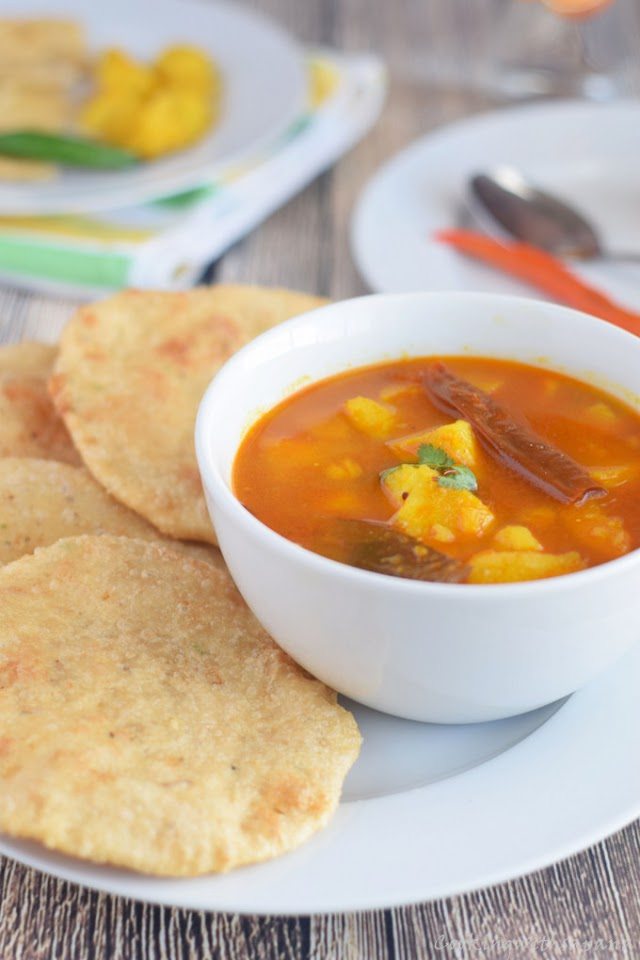 Blogging Marathon#63 Day 8
Cuisine-Bengali
Dish-Hing Kochuri Alur Tarkari
Source–Here and Here

Ingredients:
For Kochuri
Dough
1 cup all purpose flour
1/2 teaspoon salt
2 teaspoon oil
1/2 teaspoon fennel powder
1/2 teaspoon nigella seeds
Stuffing
1/2 cup urad dal/split and washed bengal gram
2 green chillies
1 teaspoon ginger,grated
1/2 teaspoon aseftida/hing
1/2 teaspoon red chilli power
salt to taste
2 teaspoon oil
Oil for frying

Method:
In a mixing bowl add flour,fennel powder,nigella seeds,salt and oil.Mix the flour with hands.
Now add a little water at a time and knead a dough.Cover the dough with kitchen towel and let it rest for 30 minutes.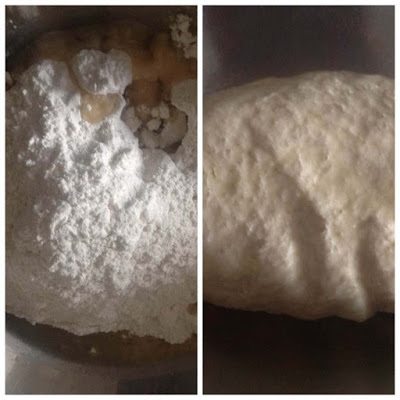 Wash and soak urad dal in enough water for 3- hours.
Make a paste of urad dal,green chilli and ginger in a blender using little water.
Heat oil in a pan and add hing.Stir and add dal paste,red chilli powder and salt.Cook for 3-4 minutes,stirring continuously.
Remove from heat and let the stuffing cool a little.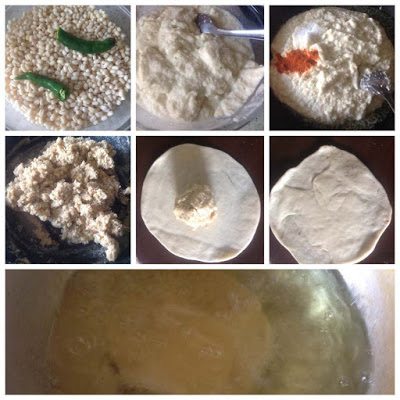 Now heat the oil for frying in a wok.
Make small round balls from the dough and from the stuffing.
Dust and roll one ball of dough using rolling pin.Fill one ball of dal stuffing in the center.Wrap it from all sides.
Dust with dry flour and roll it again about 3-4 inches diameter or like the size of luchi.
Fry the kochuri in oil from both sides until golden.
Drain on paper towel.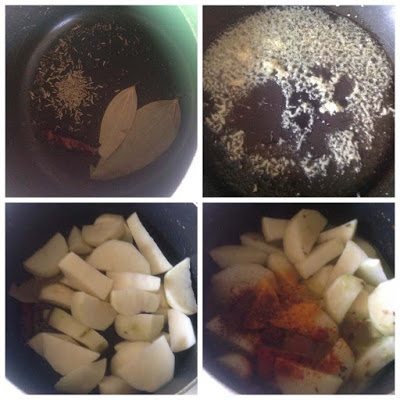 For Alu Tarkari:
Ingredients:
2 potatoes,cut in small cubes
1 teaspoon ginger,grated
1 tomato,chopped
1 green chilli,chopped
1/2 teaspoon turmeric powder
1 teaspoon coriander powder
1 bay leaf
1 dry red chilli
salt to taste
1 tablespoon mustard oil
Method:
Heat oil in a pan,add cumin seeds ,bay leaf,dry red chilli and ginger.Stir and add potato cubes.
Now add salt,turmeric,coriander and red chilli powder.
Stir and let the potatoes cook ,covered.
Add tomato and green chilli ,cook until tomatoes are soft.
Add 2 cups of water ,cook covered for 10-12 minutes.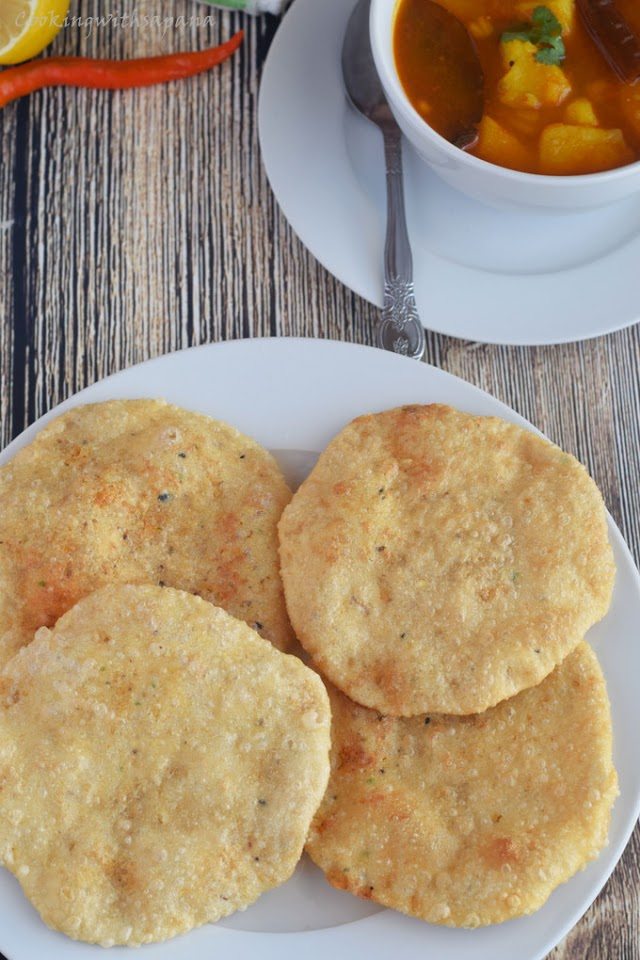 Remove from heat and serve warm.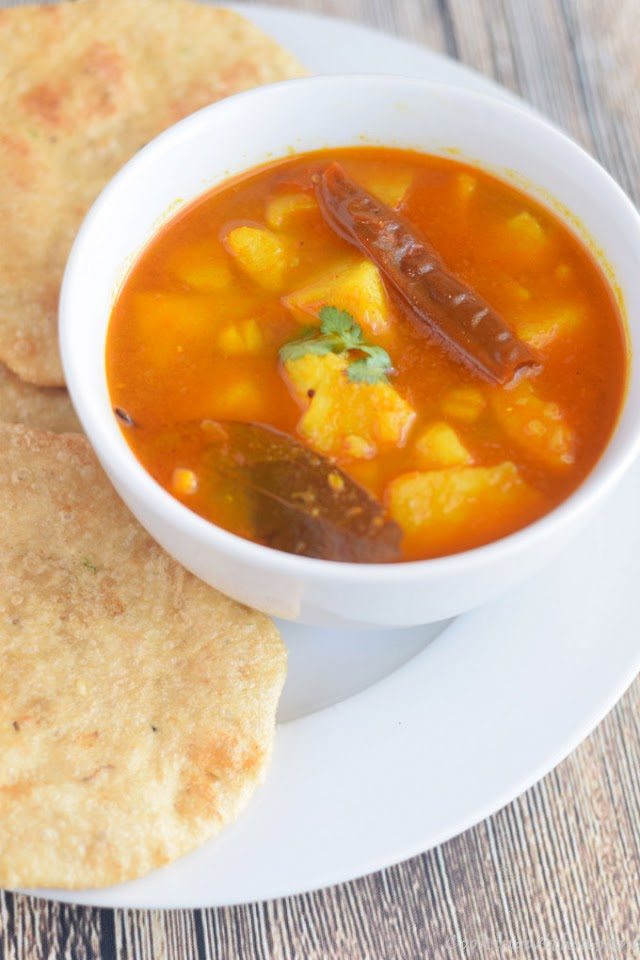 Serve hing er kochuri with alur tarkari.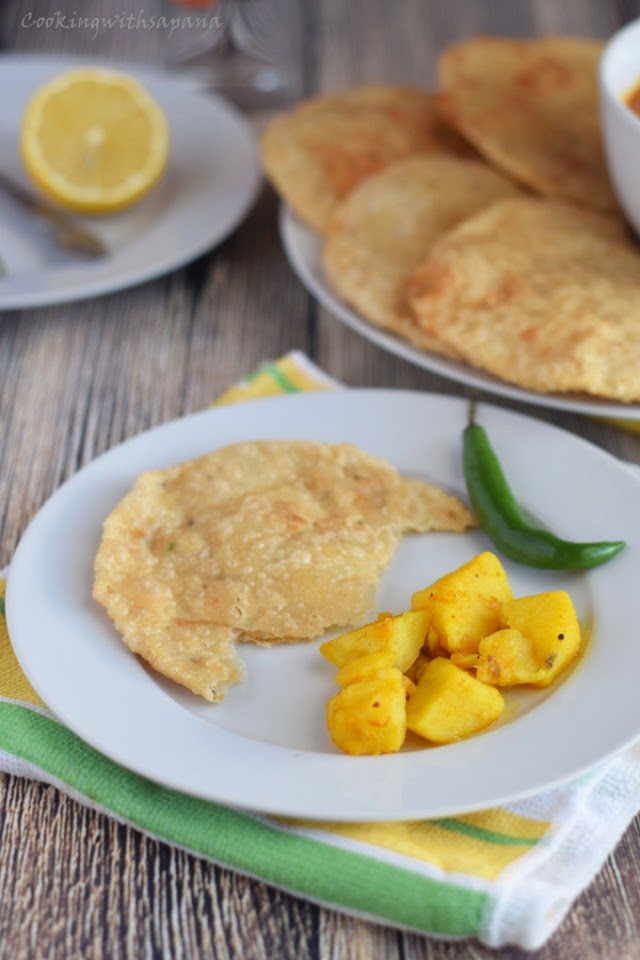 Enjoy.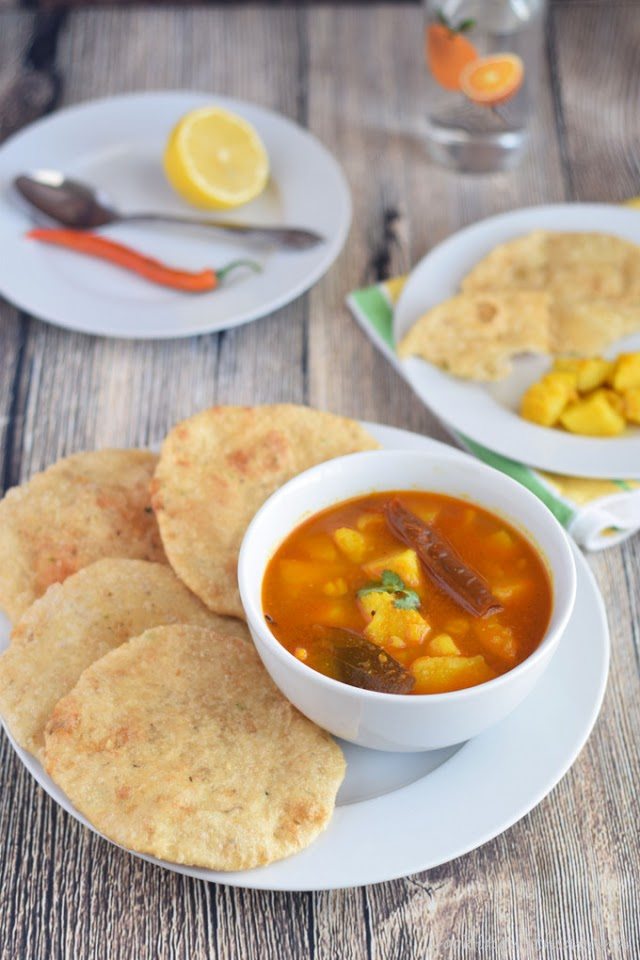 Serve-4 Cooking time-1 hour
Check out the Blogging
Marathon page for the other Blogging Marathoners doing BM# 63
Sending this post to A to Z April 2016 Challenge
Best regards,
Sapana Behl