Greek Salad
Greek Salad
is a fresh and crunchy salad from the contemporary Greek Cuisine.Fresh vegetables tossed with lemon olive oil dressing and combined with soft and crumbled feta cheese makes it a wonderful light salad.

This is a refreshing salad full of flavors and quite filling too.We have had it as our light lunch meal and enjoyed every bit of it.I adapted the recipe from a monthly newsletter that I get each month from apartment office.This recipe is for the second week of April month CCChallenge.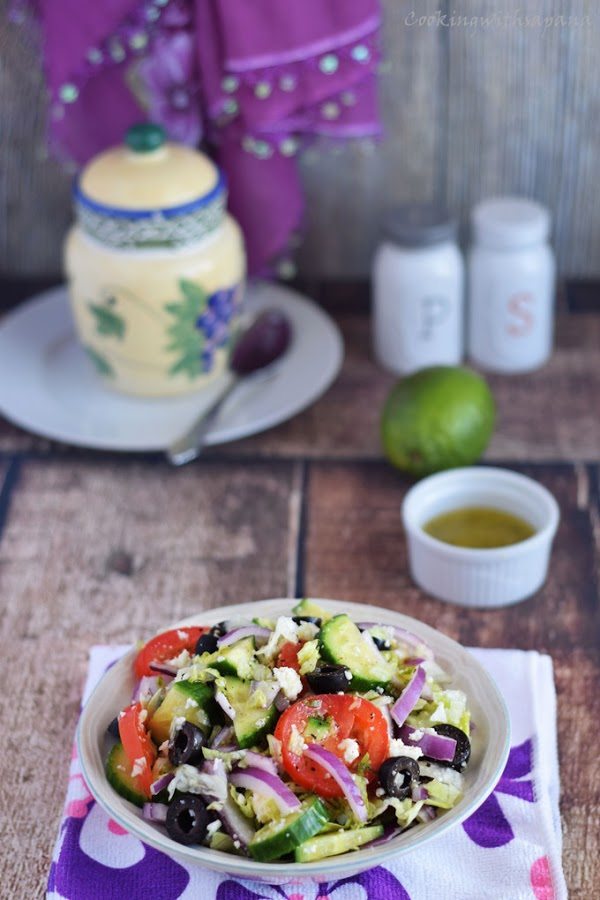 Ingredients:
1 medium sized English cucumber,sliced
1 medium sized red onion,sliced
6-7 cherry tomatoes,halved (I used plum tomatoes)
1 cup romaine lettuce,shredded
1/4 cup kalamata olives,sliced
1/4 cup feta cheese,crumbled
For dressing:
1 tablespoon lemon juice
zest of one lemon
1 teaspoon vinegar
2 tablespoon extra virgin olive oil
salt to taste
peppercorn to taste,crushed
2 teaspoon sugar
Method:
To make the dressing whisk together all the ingredients.
For making salad place all the ingredients in a bowl.Pour the dressing over the salad.Gently toss over to combine.
Serve chilled.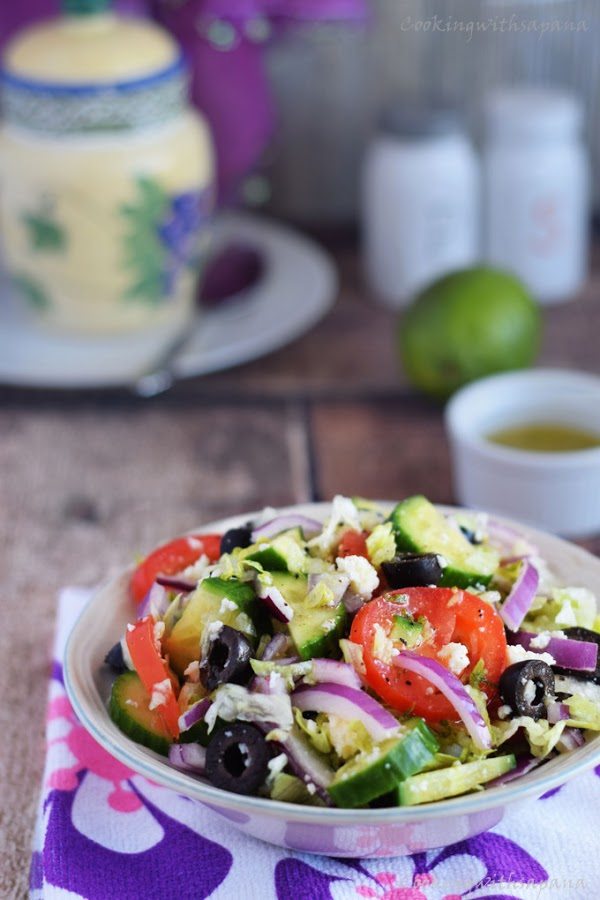 Enjoy !!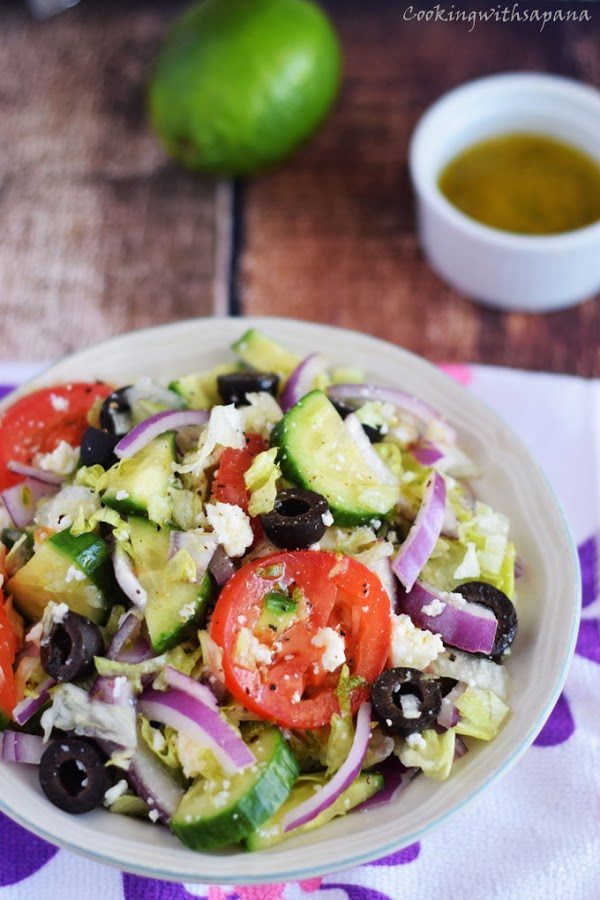 Serve-2 Prep time-15 minutes

Cooking from Cookbook Challenge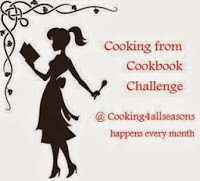 Best regards,
Sapana Behl