Doi Begun
Doi Begun
is eggplants cooked in mild spices and yogurt gravy.The word 'doi' means yogurt and 'begun' is eggplants.This is another popular Bengali vegetable side dish that goes well with steaming hot rice or luchis.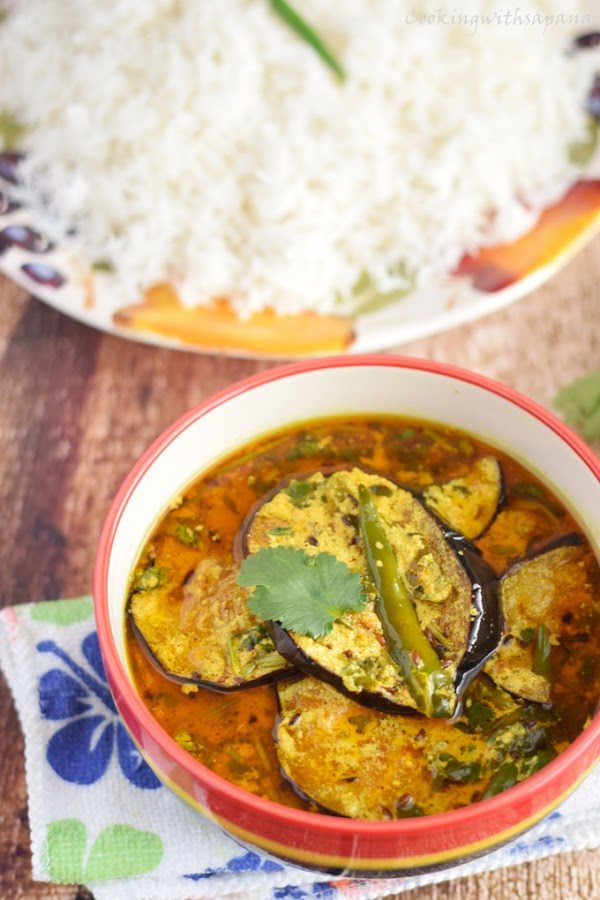 The day I made doi begun,we had some guests came over for lunch.Few of them were Americans and when I told them I cooked Indian meal they were very happy as they are fond of Indian food.
They have had all the dishes that are usually served in Indian restaurants here but this was the first time they had Bengali vegetarian dishes.One of the lady loved this eggplant dish and enjoyed eating it few times.At last she asked me for the recipe and asked me if it is on the blog ?? I told her that I am going to post the recipe next month.But she did not wanted to wait for a month and literally forced me to tell the recipe .I had to give her the recipe to make her satisfy and she was so amazed to know that the recipe was so simple yet so delicious.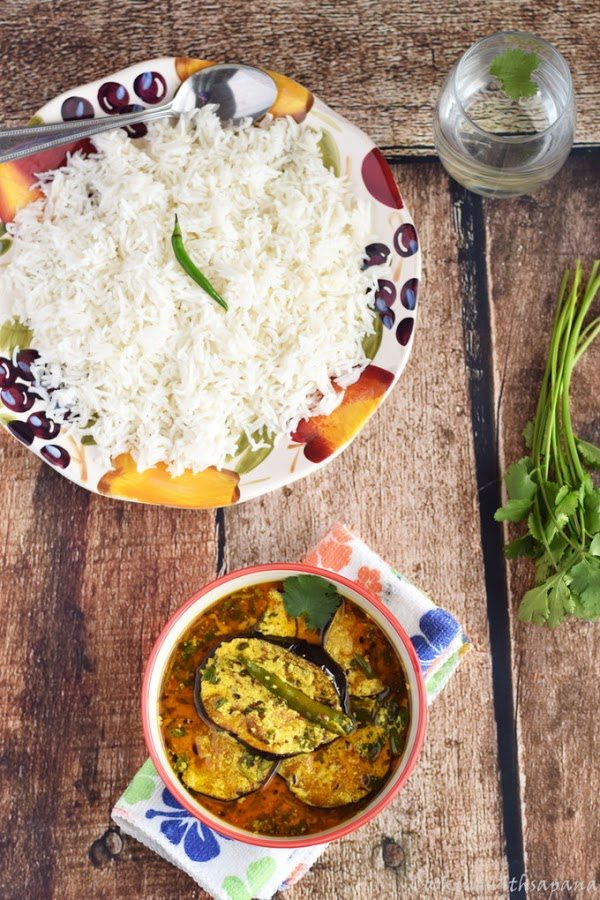 Frankly speaking,I did not know that eggplant would taste so good in the yogurt gravy and spices.We all loved Doi Begun and enjoyed it and all of our Bengali dishes with them.I made the recipe from Sunanda's Kitchen blog and followed it to the end as I do not want to alter the original taste of the dish.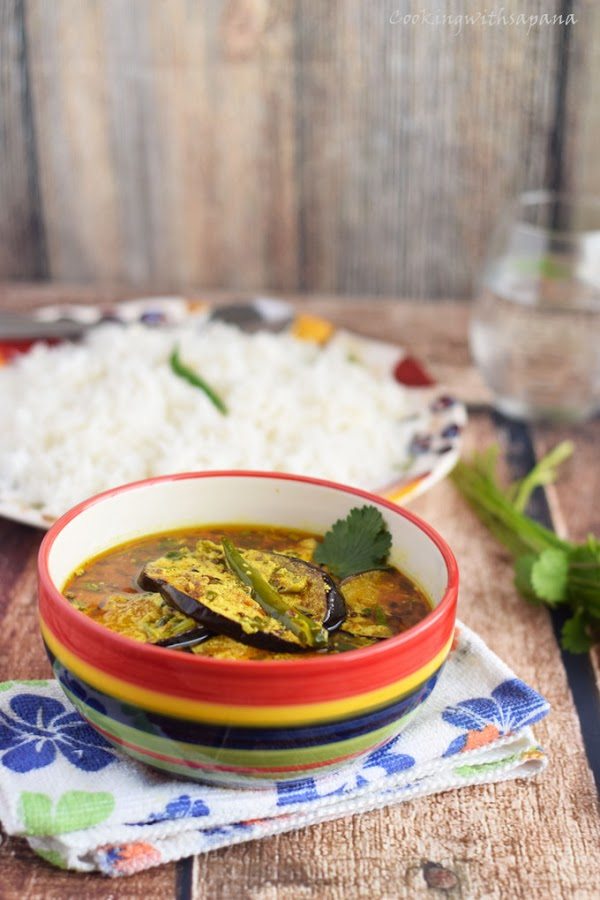 Blogging Marathon#63 Day 4
Cuisine-Bengali
Dish-Doi Begun
Source–Here
Ingredients:
1 big eggplant
2 cups fresh yogurt/curd,whisked
1 teaspoon ginger,grated
2-3 green chillies,cut in slits
1/2 teaspoon turmeric powder
1/2 teaspoon red chilli powder
1 teaspoon cumin seeds
salt to taste
1 teaspoon sugar
few coriander leaves,chopped
1 tablespoon mustard oil
Canola oil for frying
Method:
Wash and cut eggplant in thin round slices.
Sprinkle with a little salt and turmeric powder.Heat oil for frying in a wok.
Deep fry the eggplant slices from both sides.Drain on paper towel and set aside.
Heat mustard oil in another pan or wok.Add cumin seeds.Let them splutter.
Now add ginger and green chilli slits,Stir and add salt ,sugar,turmeric and chilli powder.
Add whisked yogurt and half a cup of water.
Stir the mixture,cook for a quick boil.Now add the fried eggplants.Stir and cook for a minute.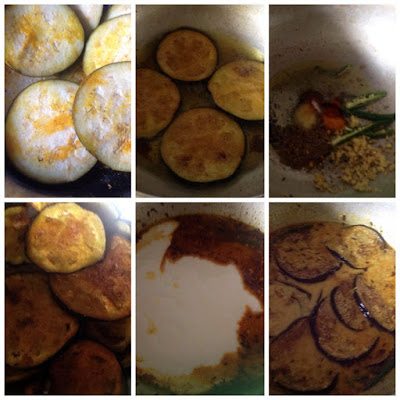 Garnish with coriander leaves.Serve with rice and enjoy.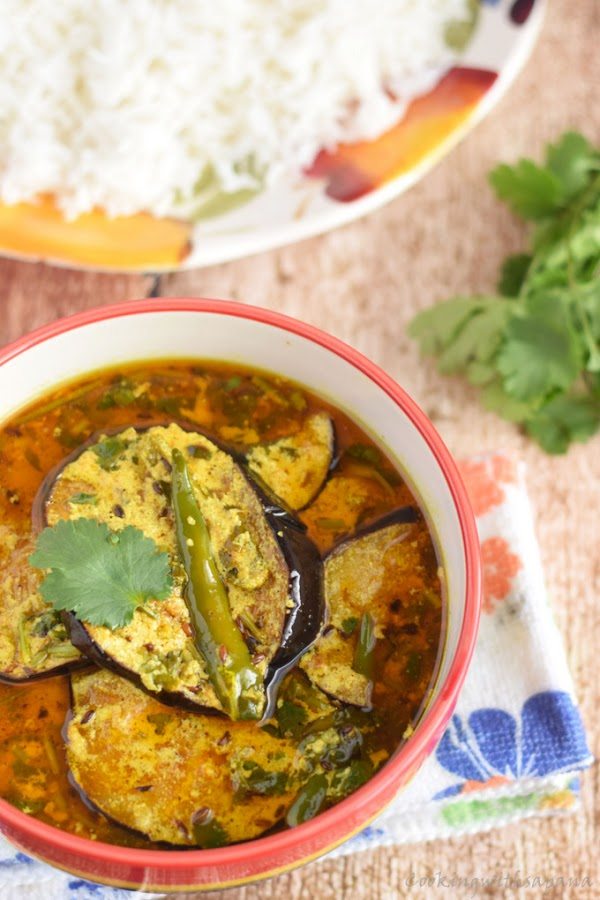 Enjoy!!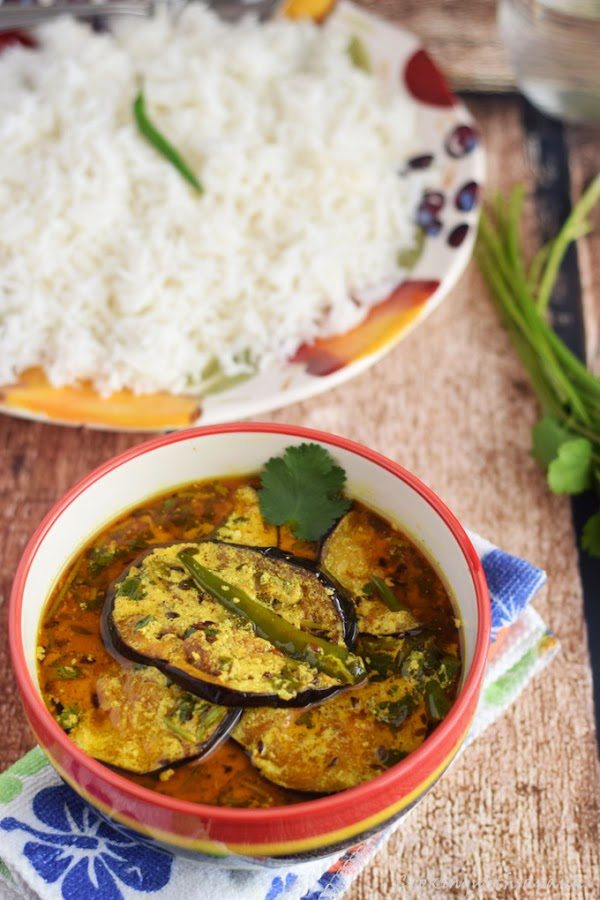 For best results try to use a little sour yogurt.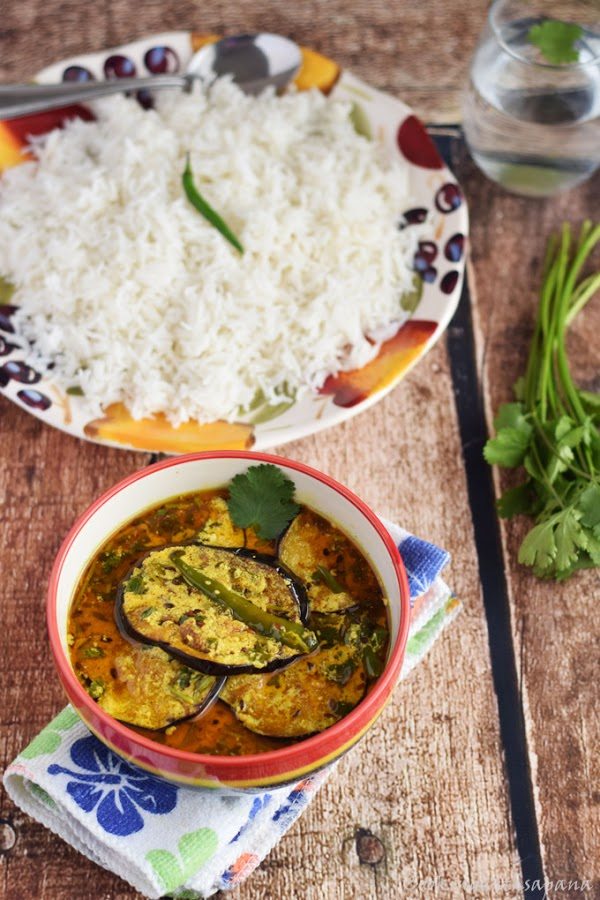 Serve-4 Cooking time-20 minutes
Check out the Blogging
Marathon page for the other Blogging Marathoners doing BM# 63
Sending this post to A to Z April 2016 Challenge
Best regards,
Sapana Behl