Beans Enchilada
Beans Enchilada
a Mexican juicy and filling rolled tortillas filled with beans vegetables and topped with cheese.The dish makes a filling and delicious meal to enjoy anytime a day .This is a very simple and easy recipe to put together on lazy weekends or weekdays .The recipe is from the jar of black beans and I have adjusted it to suit or taste and preferences.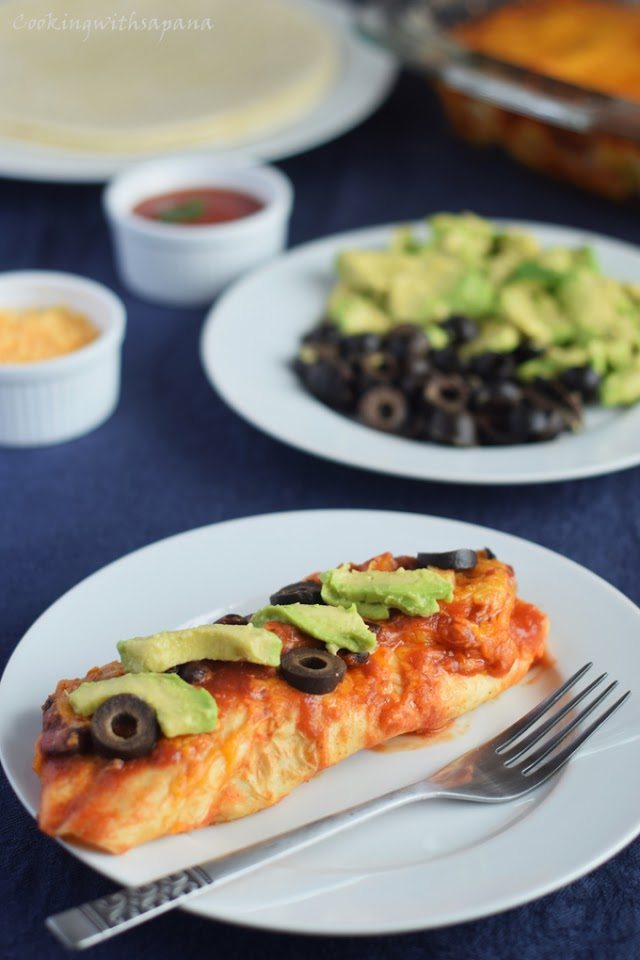 Do try making the vegetarian version of the best ever enchilada and enjoy eating it with your family and friends.Use your choice of filling and make the best of it.This post is for the third week of April month CCChallenge.


Ingredients:
for filling
1 can black beans
1 green bell pepper,chopped
1 red bell pepper,chopped
1 onion,chopped
1 tomato chopped
1/4 cup cheddar cheese
1 teaspoon taco seasoning
1 teaspoon oregano
salt to taste
black pepper to taste
red chilly flakes to taste
2 teaspoon oil
few cilantro leaves,chopped
Other ingredients:
6 flour/corn tortillas
3 cups enchilada sauce or tomato sauce
kalamata olives,sliced
avocado sliced
1 cup monteray jack or cheddar cheese

Method:
Heat oil in a pan and add onions and garlic.Saute for a minute.
Now add tomatoes and bell peppers.Cook or 2-3 minutes.
Add salt,pepper,chilly flakes and taco seasoning. Mix well and add black beans.
Cook for 2-3 minutes.Remove from heat add cheddar cheese and chopped cilantro,stir to combine and set aside.
Preheat oven to 350 degree F .Grease a square glass baking tray with oil.
Now take flour tortillas fill 1/4 a cup of the beans filling in the center of each tortilla.Roll from all sides and arrange them in the baking tray.
Top with enchilada sauce remaining beans filling and cheese.Bake in preheated oven for 25 to 30 minutes or until cheese is golden in color.
Remove from heat.Garnish with olives and avocado.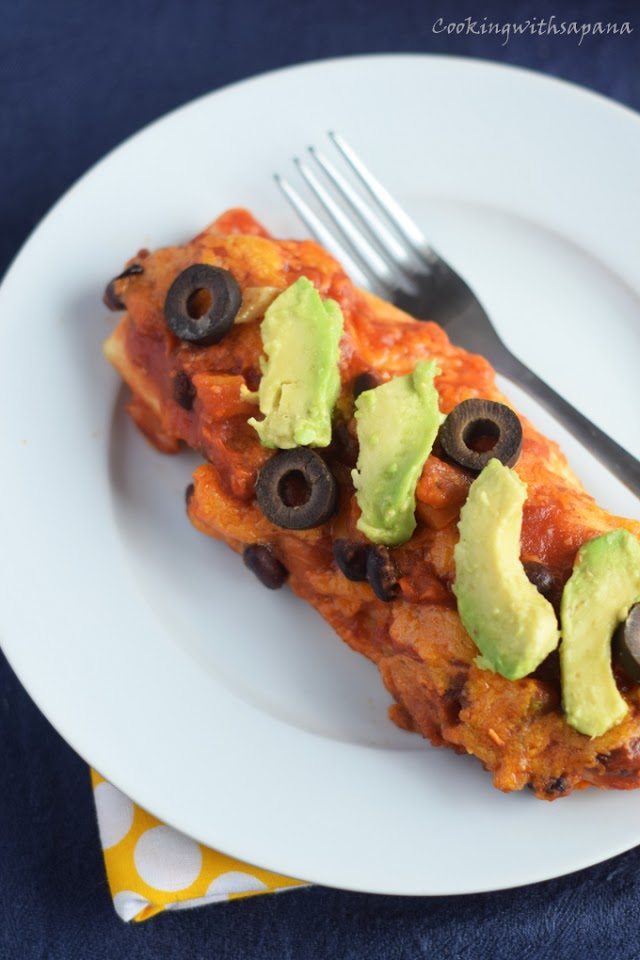 Serve and enjoy.

Cooking from Cookbook Challenge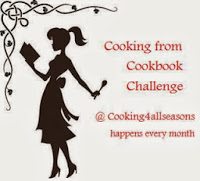 Serve -6 Cooking time-45 minutes