Alu Bhaate
Alu Bhaate
is a Bengali style mashed potatoes that Bengals love to eat with their meal.It is very simple and basic mashed potatoes recipe that is served with dollops of ghee.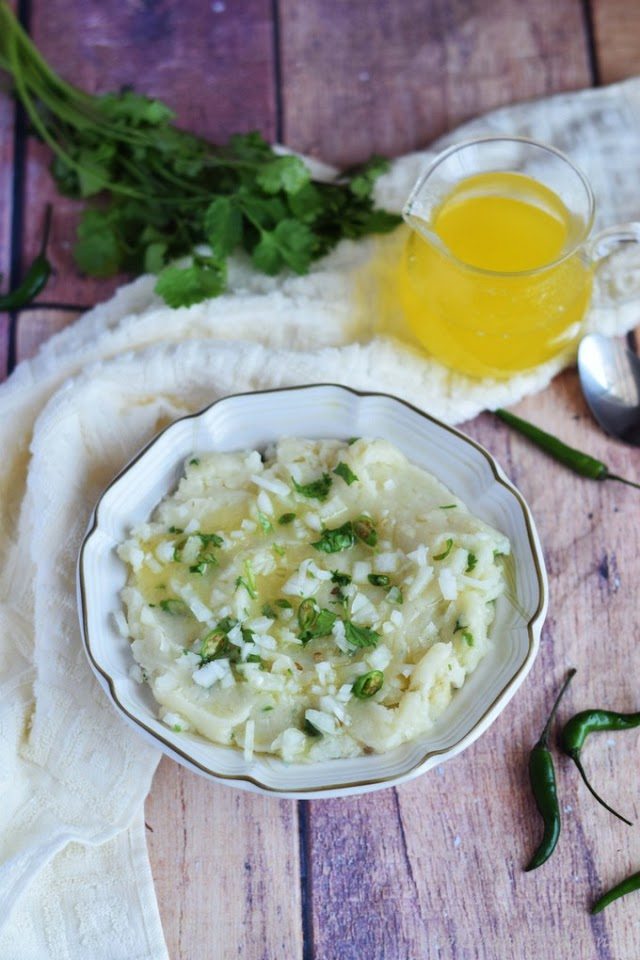 Aloo bhaate is normally served with rice and dal which makes a complete meal.This recipe resembles to the potato stuffing that we make to fill our Aloo paratha or Sandwiches and toast.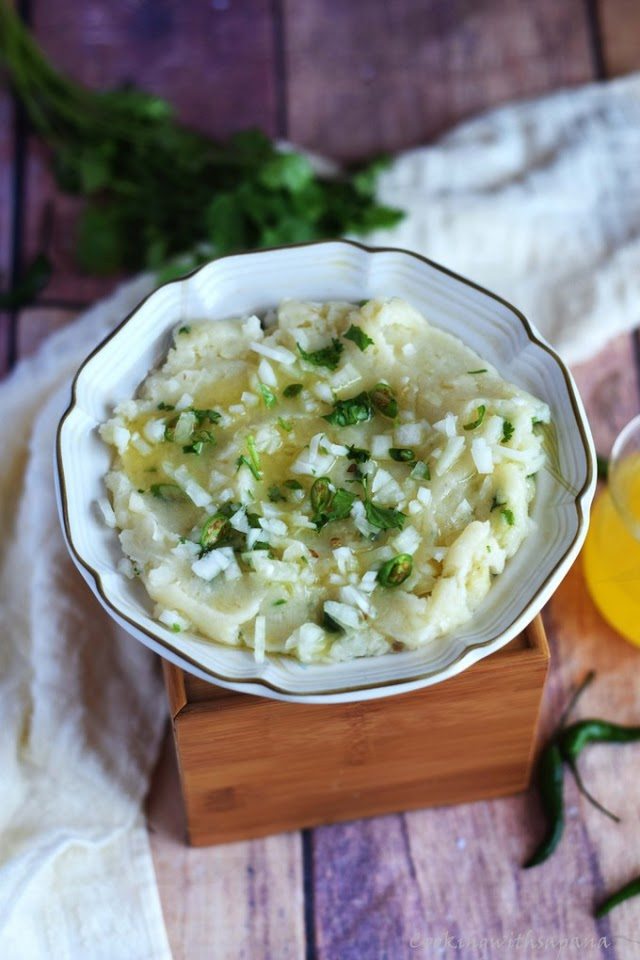 Source–Here
Ingredients:
3 medium potatoes
2 green chilli,chopped
1 red onion,chopped (i used white)
salt to taste
2 tablespoon ghee/clarified butter or mustard oil
Method:
Boil and mash the potatoes with potato masher or potato ricer.
Add in salt,green chilli,onion and mix well until combined.
Drizzle in melted ghee and serve warm.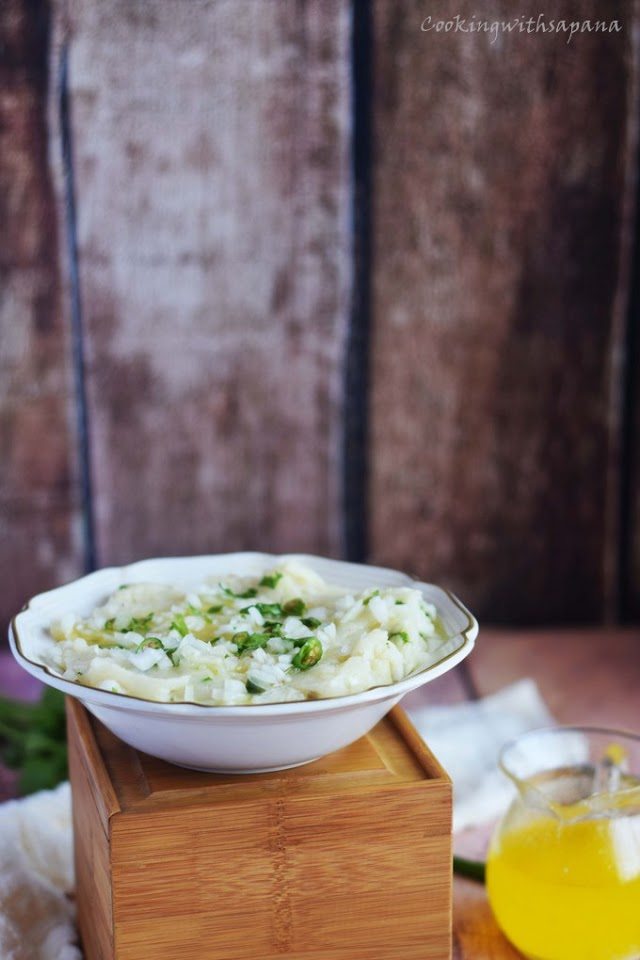 Serve-2 Cooking time-20 minutes
Best regards,
Sapana Behl