Toor Dal Khichdi
Toor dal khichdi
,is a comforting and delicious one pot meal ready to eat in few minutes.Whenever I feel like lazy ,and believe me,I am lazy almost everyday.I prefer to cook khichdi and rice based one pot meals.Most of the time there is just me and toddler at home for lunch days.So I prefer to cook such easy peasy meals for us.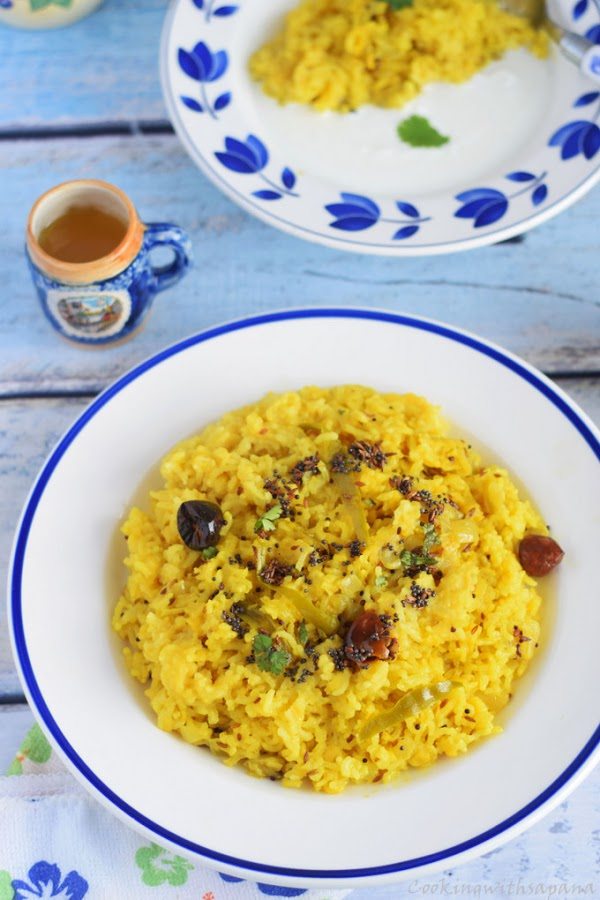 However,it is very hard to impress the little one,but still she is a happy face for rice.If I would ever ask her what do you want to eat,she would say only these two words that she recently learned-ricce and ooti,means rice and roti .This toor dal khichdi is for such lazy days and believe me it does taste awesome.I like my khichdi with a dollop of desi ghee and I am satisfied.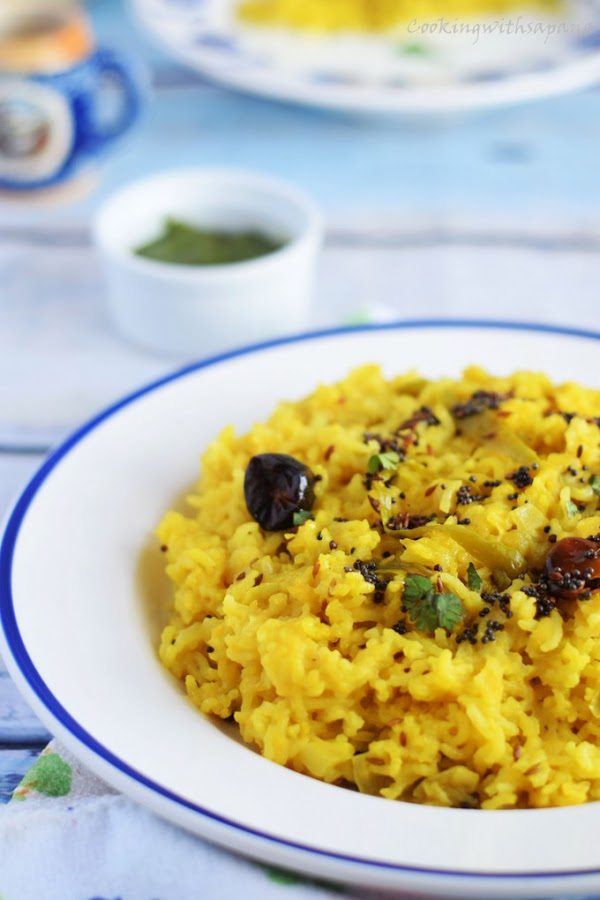 Blogging Marathon#62/Week1
Theme-Quick Meals
Dish-Toor Dal Khichdi
Source-Friend
Ingredients:
1/2 cup toor dal/arhar dal
1 cup rice
1 onion,chopped
2-3 garlic cloves,chopped
2-3 green chillies,chopped
1 teaspoon cumin seeds
1 teaspoon mustard seeds
2-3 cloves
1 cinnamon stick
2-3 dry red chilli
salt to taste
1 teaspoon sugar
1/2 teaspoon red chilli powder
1/2 teaspoon turmeric powder
2 tablespoon ghee
water as required
Method:
Heat ghee in a pressure cooker and add cumin seeds and mustard seeds.Let the seeds splutter.
Add cloves,red chilli and cinnamon stick.Stir and add garlic,onions and green chilli slits.
Saute till onions are a little brown.
Add salt ,sugar,red chiili powder and turmeric powder.Mix well.
Add washed rice and toor dal with 3 cups of water.
Cover the lid and cook for 2-3 whistles.
Remove from heat ,let the pressure release from cooker.Open the lid.

Serve warm with kadhi or dal.
Enjoy!!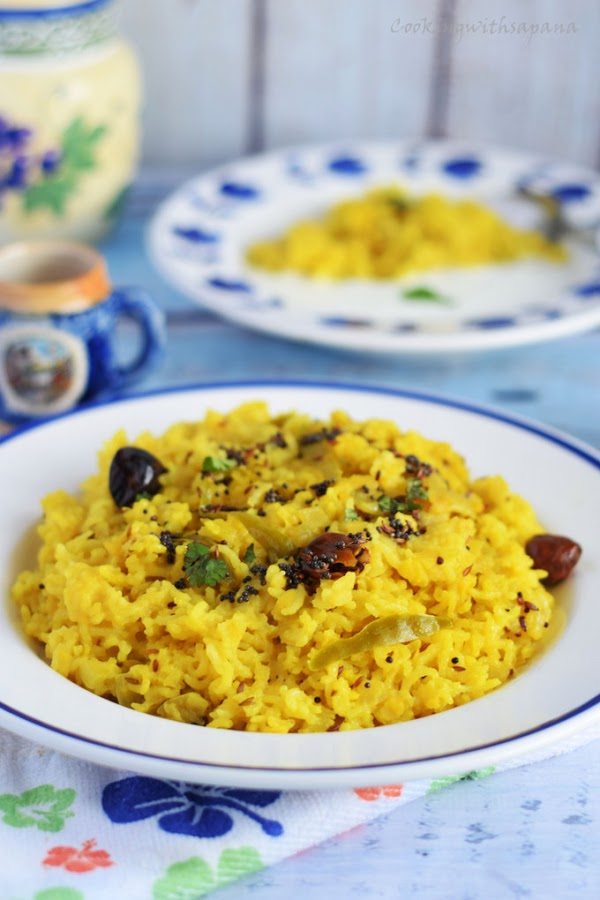 Serve-2 Cooking time-20 minutes


Check out the Blogging Marathon page for the other Blogging Marathoners doing BM#61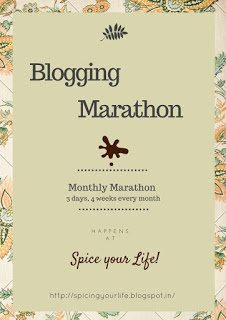 Best regards,
Sapana Behl