Roasted Bell Peppers Angel Hair Pasta
Roasted Bell Peppers Angel Hair Pasta
a quick ,filling and delicious meal idea to prepare on weekdays or weekends.The roasted peppers make this pasta extra smoky and scrumptious.I love the different shapes of pastas and keep experimenting them using in my kitchen.My latest affairs are with angel hair,corkscrew and bow tie pasta.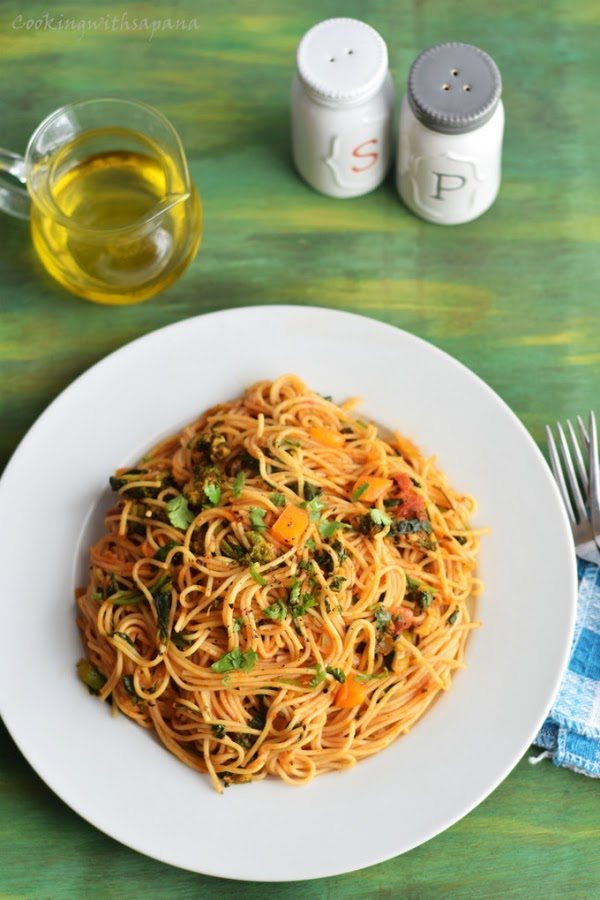 Kids prefer their own choice of shapes .The elder one prefers rotini while younger one loves macaroni.Mr. Husband has a deep affection towards fettuccine and tagliatelle.Most of our weekend morning breakfast cum lunch or should I say brunch is pastas with vegetables and different kinds of sauces.
This angel hair pasta makes a perfect meal and tastes fabulous.I guess the texture makes it more appetizing.
Some more ideas for pasta recipes – Tagliatelle Bolognese , Spaghetti Meatless Meatballs ,Fusilli in Arabiatta and Cheesy pasta shells.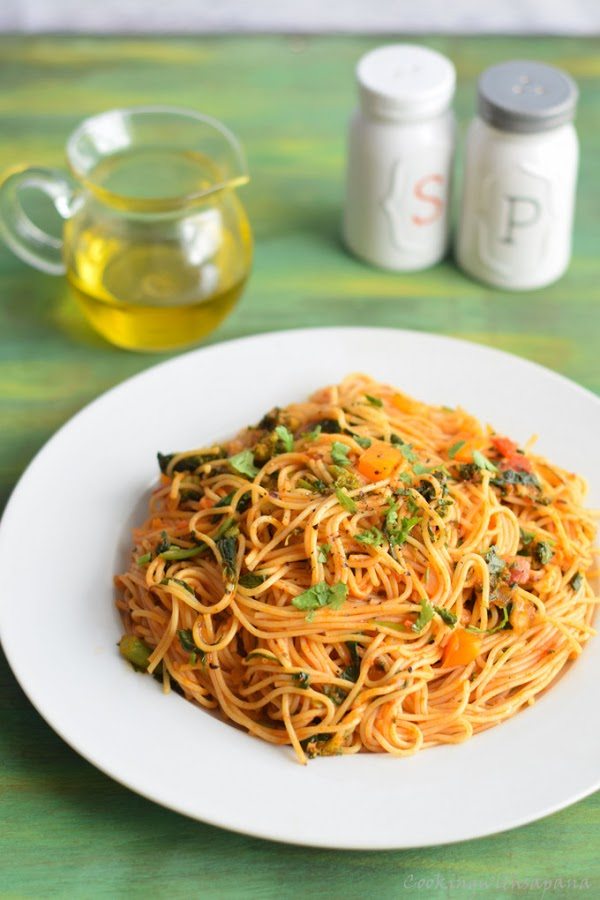 Blogging Marathon#62/Week 1
Theme-Quick Meals
Dish-Roasted peppers angel hair pasta
Source-Me

Ingredients:
8 oz angel hair pasta/capellini
1 red/orange bell pepper
1 green bell pepper
1/2 cup broccoli florets,
1 cup spinach leaves,chopped
1 yellow onion,chopped
2 cup pasta sauce
1 teaspoon dried basil
1 teaspoon dried parsley
salt to taste
peppercorn to taste
4 tablespoon olive oil
few parsley leaves,chopped
Cheese to garnish (I did not used)
water as required
Method:
Cook angel hair pasta as per package instructions.Drain and place the under running tap water.
Apply a tablespoon of olive oil on the noodles and set them aside.
Cut bell peppers lengthwise and place them on a lined baking tray.Broil for 7-10 minutes or until light burned and smoky.Remove from oven and chop in small pieces.
While peppers are broiling,heat olive oil in a pan and add garlic and onions.Saute for 1-2 minutes.
Now add the bell peppers,broccoli,spinach and pasta sauce.Cook covered for 5 minutes.
Add dried basil,parsley,salt and peppercorn.Stir and add cooked noodles.
Cook for 1-2 minutes more.
Remove from heat and add chopped parsley leaves.
Serve warm topped with parmesan cheese.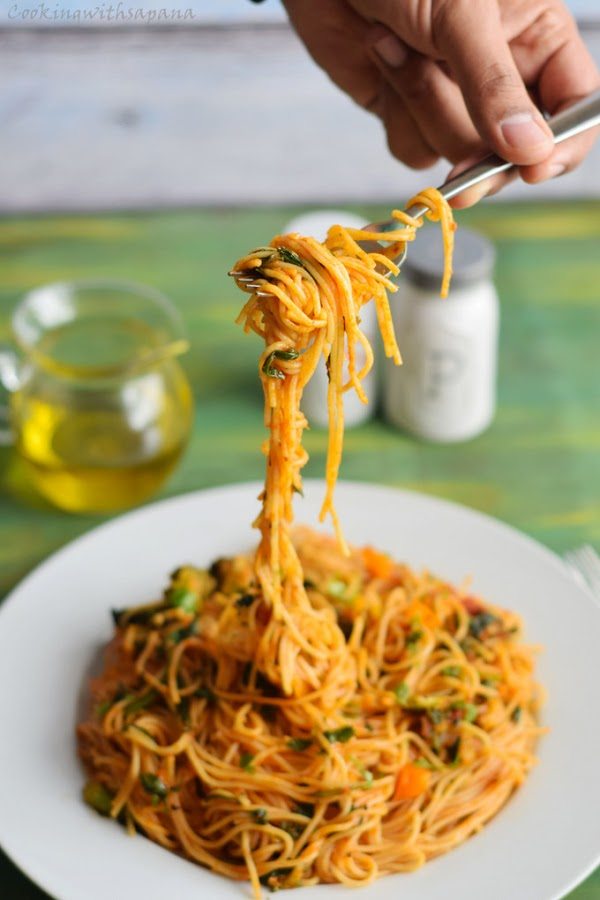 Serve-4 Cooking time-25 minutes

Check out the Blogging Marathon page for the other Blogging Marathoners doing BM#61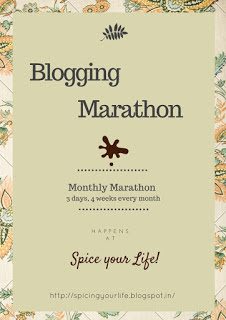 Best regards,
Sapana Behl