Kids Delight -Snacks for Toddlers
Isn't it really hard to feed those naughty,stubborn tiny toddlers .Well,for me it is one tough job.My toddler
Nitya
is almost 18 months now and she is one fussy eater.Oh boy if you would come to my house you can see me running behind her with food in my hands all the time.She never wants to eat.
She only likes two things and those are rice and macaroni pasta other than these two she won't even try to eat anything.Sometimes,I am so fed up that I try to force her eat and the result is she would spit it back.That is our everyday routine.I am now trying to make some healthy and filling snacks to overcome those meal gaps.
Snacks are considered to be one of the important meal for growing toddlers.There tiny tiny stomach needs to be fed up with something every few hours rather than three or four big meals.This month I am hosting Srivalli's Kids Delight event with the theme "Snacks for Toddlers".
I am sure you all must have gone through this phase that I am going on now.So bring all those creations that you used to make or still making for your toddlers.

The event runs from March 15th 2016 to April the 15th 2016.

Here are the rules
All entries should be vegetarian / vegan and eggfree (no eggs, poultry please)
Multiple recipes are permitted.
Recipes can be from a blogger or a non blogger.
Non bloggers can send the recipe on my email sapana.behl@gmail.com
Archived recipes are accepted as long as they are updated as current posts.
Ensure your entry contains references to Valli's event as well as my event announcement.
Use of logo is optional but recommended.
Add all your entries to the linky tool below.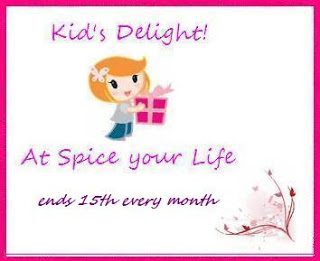 Look forward to seeing all your Snacks for Toddlers.
document.write(");