Kaanji Vada
Kaanji Vada
is a fermented black carrot drink served with soft and crispy fried dal vadas.We always make the kaanji and vadas during Holi and love this fermented,delicious,mouth watering drink every year.This is how my MIL makes Kaanji. Normally,we use black carrots to make kaanji but here I could not find the black ones so I used (the idea is from
here
) regular carrots and beetroot for the color.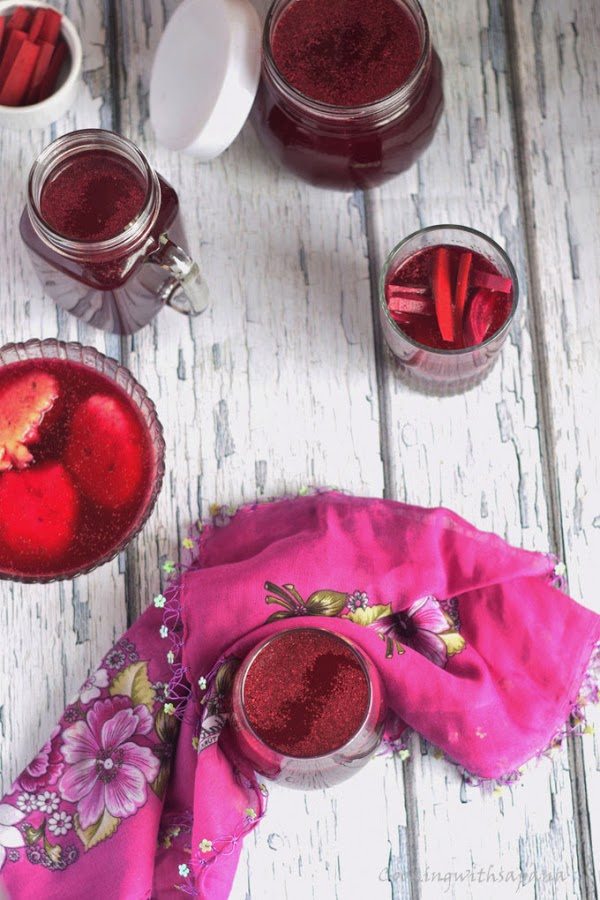 Kaanji is considered to be a healthy drink as it contains most of the nutrients,beta carotene and minerals from carrots and in this recipe from beets also.It is also good for digestion and stomach related problems.Drink it during the daytime and enjoy summers.Happy Holi.The recipe is for the third week of March month's CCChallenge.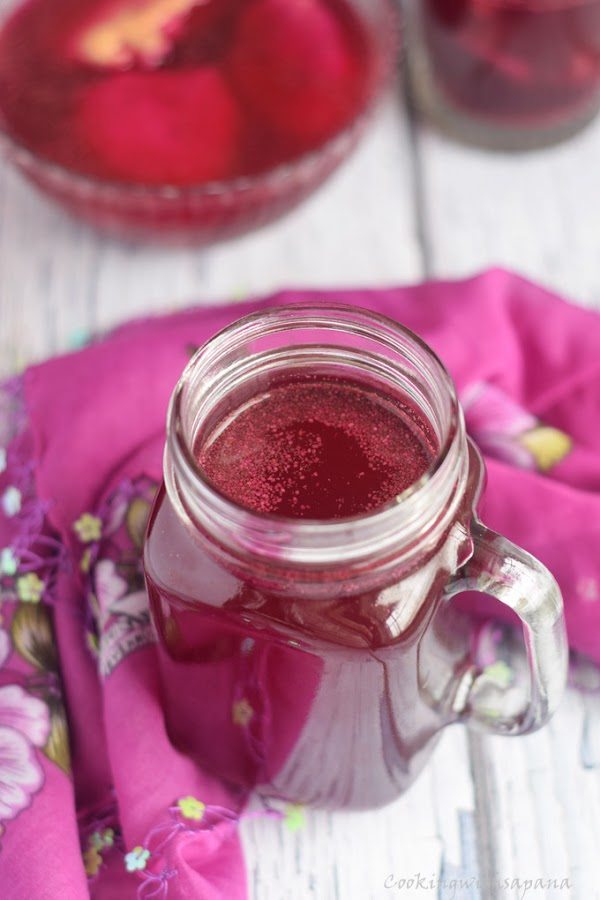 Ingredients:
For Kaanji
5 medium sized carrots
1 big beetroot
2 tablespoon brown mustard seeds(rai seeds)
black salt to taste
1 teaspoon red chilli powder
2-3 liter water
For Vadas
1 cup moong dal/split and washed/dhuli oong dal
1/2 teaspoon salt
1/2 teaspoon cumin seeds
oil for frying
Method:
Wash and chop carrots and beets into sticks.
In a big glass jar add carrots,beets,salt,red chilly powder and mustard seeds powder.
Fill the jar with 2-3 liters of water depending on the size of jar.
Close the lid and shake the jar.
Place it in sunlight for 3-4 days.
Keep stirring the jar everyday,once you get a pungent smell from the jar the kaanji is fermented and ready to use.
For Vadas
Wash and soak moong dal in enough water for 3-4 hours or overnight.
Grind the dal into a paste.
Whisk the dal paste,adding salt and cumin seeds.
Drop a tablespoon sized amount of dal batter in oil few at a time.
Fry until golden and crispy.Drain on paper towel.
Soak the vadas in kaanji.
Pour in serving glasses or bowls.Enjoy the kaanji with dal vadas or boondi.
Add the same amount of water in the jar again ,that you removed.It can be used for 5 days ,add water till the kaanji stopped changing its color.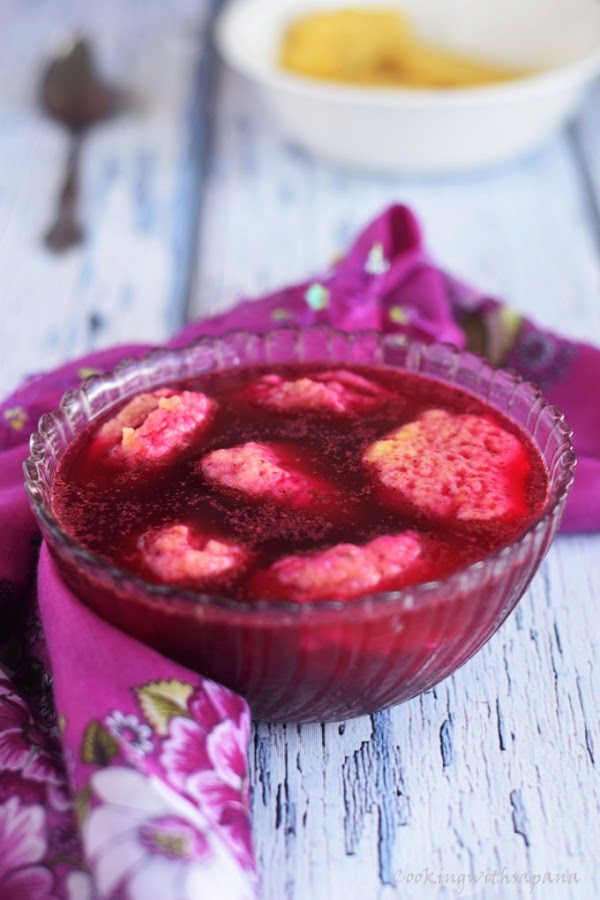 Enjoy!!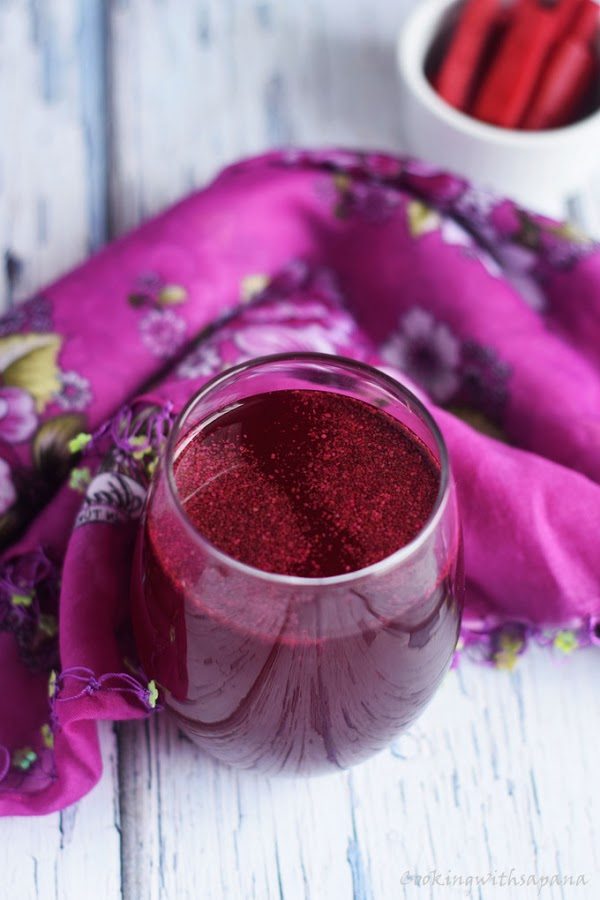 Serve-10 Prep time -5 days


Cooking from Cookbook Challenge