Chana Zor Garam
Chana Zor Garam
,a spicy and crispy chat made of flattened black chickpeas or flattened roasted black chana.This scrumptious chaat is another recipe of street food from my home town,city Delhi.Again,if you want to taste this flavorful chana zor garam you could find them at Janapath,Central Market,Metro Walk Rohini,Janakpuri.Of course you could also see the vendors selling this chaat in most of the popular places in the city.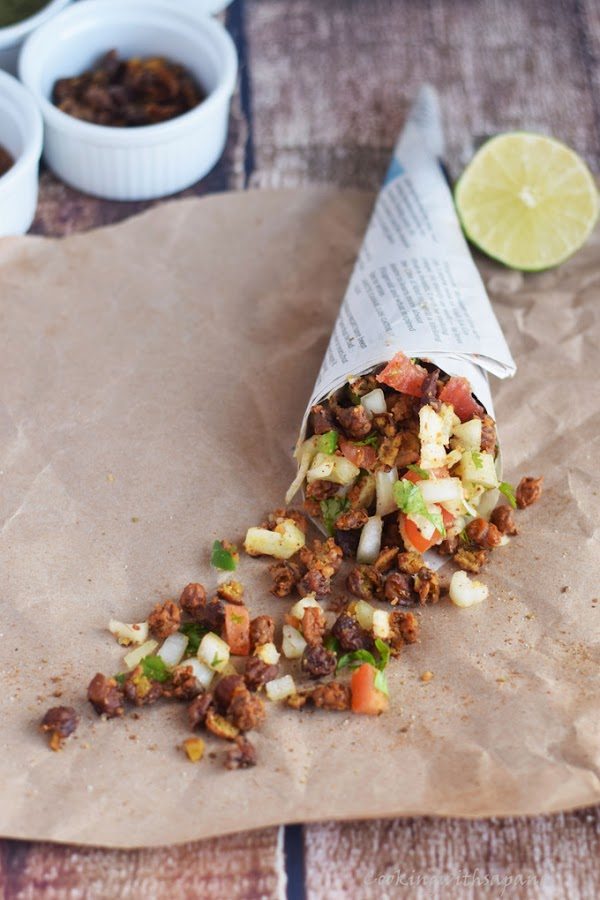 I tried to find the Chana zor in the Indian food market here but couldn't get them ,So I tried to make the chana zor at home.I searched many recipes and all of them suggested to fry the flattened chickpea in oil.But as soon as I fried them,they shrank in shape and hence I could not get the desired shape and texture.However,the taste was as good as it should be.I should have dried them first before frying and here in the recipe I mentioned to dry them before frying to get good results.Hope you all have enjoyed my Delhi Belly street food series.
P.S.
How many of you have heard or remember the song about this chaat ??Tell me in the comments.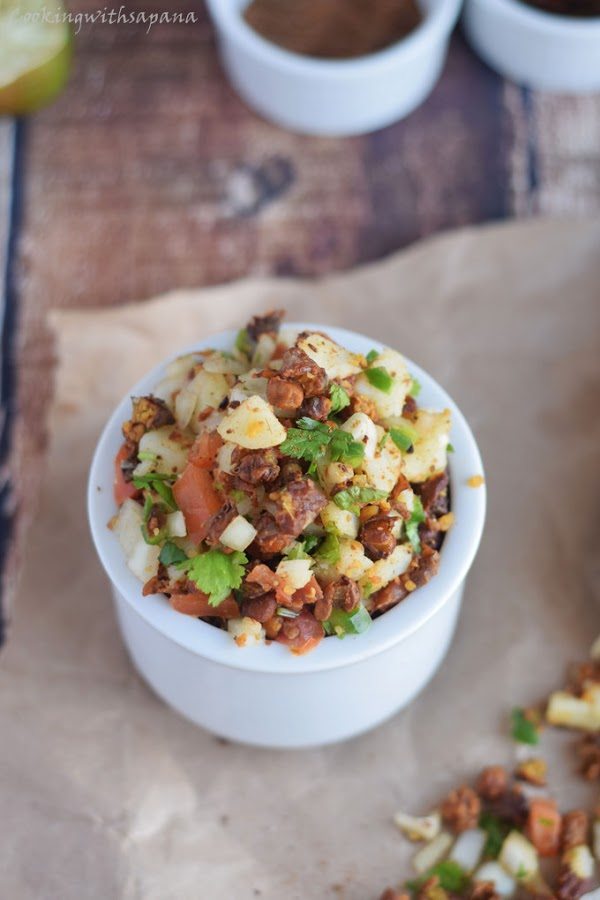 Blogging Marathon#62 /Week 2
Theme-Street Foods
Dish-Chana Zor Garam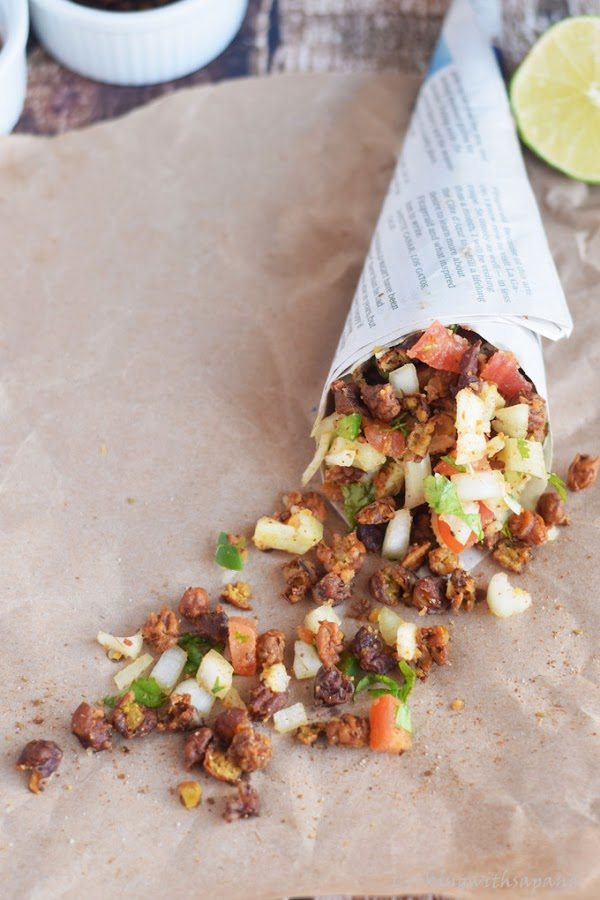 Ingredients:
2 cups black chickpeas,cooked
1 onion,finely chopped
1 tomato,finely chopped
1 potato,boiled and chopped
1/4 cup coriander leaves,chopped
2 green chillies,chopped
1 tablespoon lime juice
1 teaspoon roasted cumin powder
1 teaspoon chaat masala
1 teaspoon amchoor powder
1 teaspoon red chilli powder
salt to taste
oil for deep frying
To garnish
green chutney
sev

Method:
Using a rolling pin or back of spoon press the each chickpea to flatten.
Let them dry in sunlight or under fan for few hours.
Heat oil in a pan and fry the flattened chickpeas until crispy.Drain on absorbent paper.
In a mixing bowl add chopped tomatoes,potato,onion,green chilli.Stir and add fried chana .
Mix all the spice powders and salt in a bowl.
Add the spice masala mixture and sprinkle with lime or lemon juice just before serving.Toss well and serve in paper cone or bowls.For extra flavors you may toss the chaat in green chutney and garnish them with sev.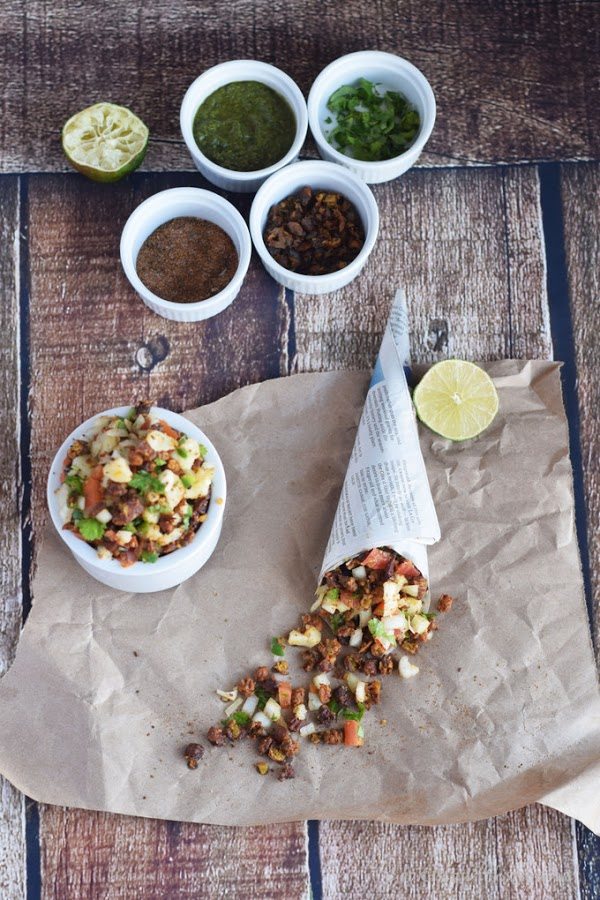 Enjoy!!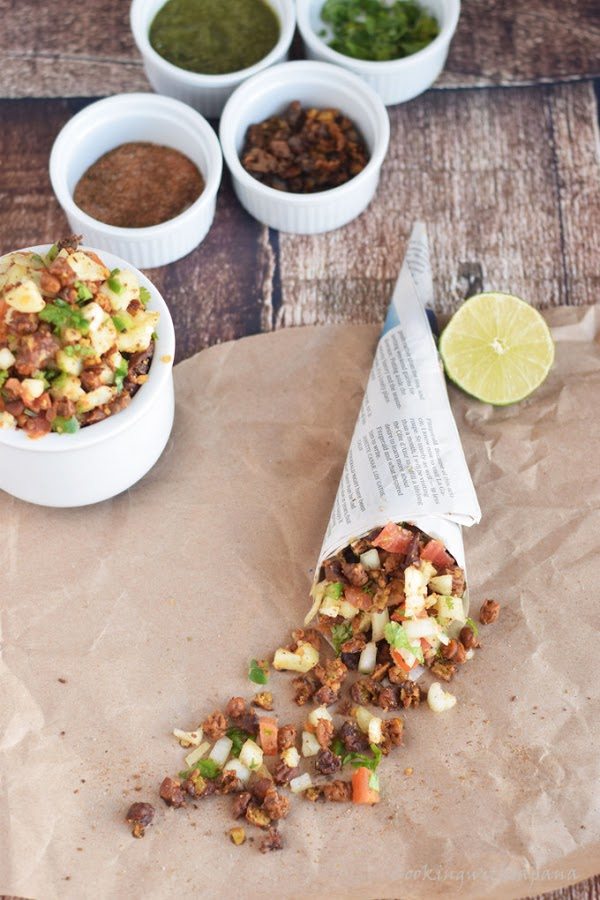 Serve-4 Cooking time-30 minutes
Check out the Blogging Marathon page for the other Blogging Marathoners doing BM#61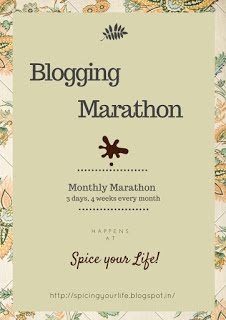 Best regards,
Sapana Behl