Boondi ke Ladoo
Boondi ladoo
is the one traditional and most popular sweet of India.Whether it is a festival, a marriage or any other celebration we love to eat and distribute boondi ladoo. Those sweet balls of gram flour/boondi bind us all together in traditions,customs,love,emotions and celebrations.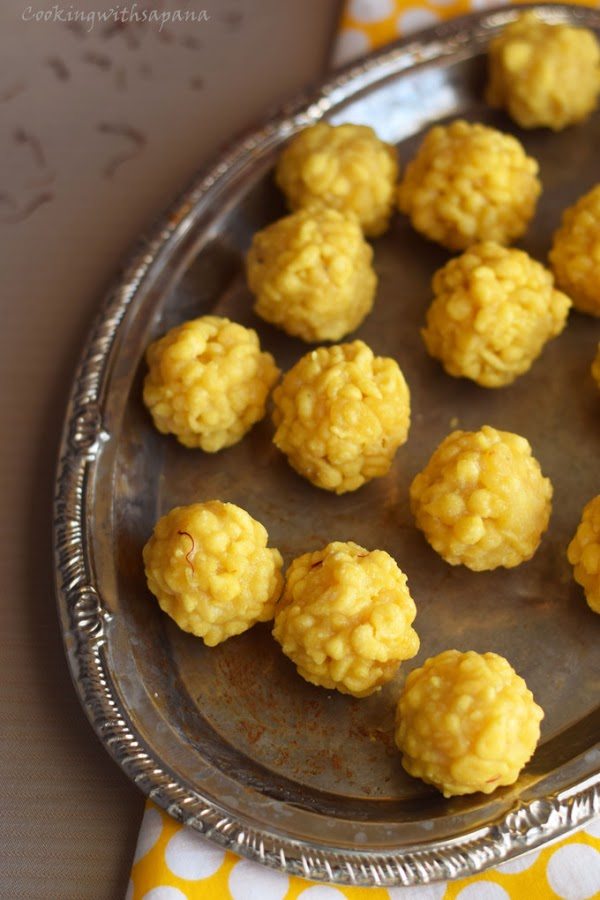 Can you believe this is the first time I made the ladoo at home.I made them for the occasion of Holi and they came out really well,being made first time ,I must say.Let us all celebrate Holi with lots of love,enthusiasm,colors and boondi ladoo.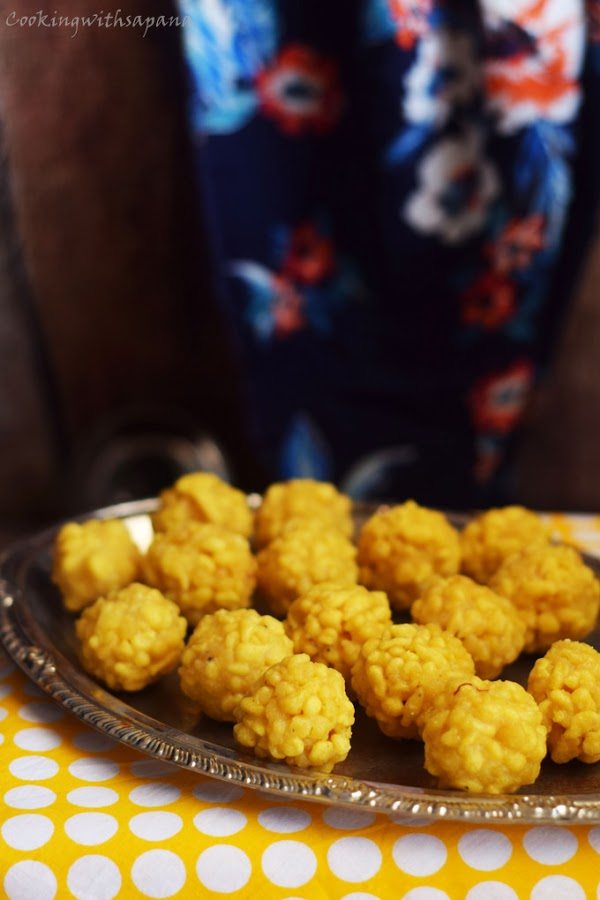 Once again Happy Holi to all of you !!Recipe adapted from here.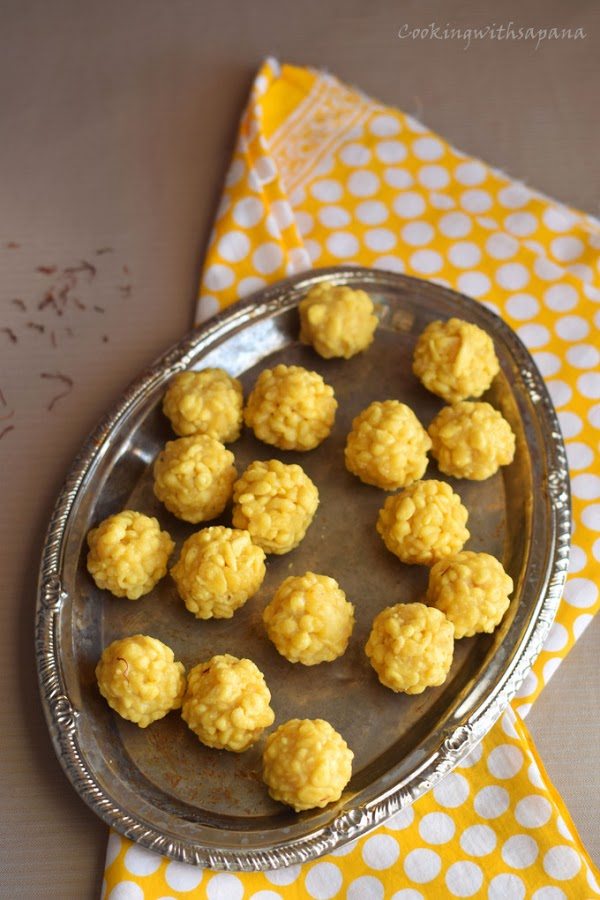 Ingredients:
For ladoo
1 1/2 cup besan/gram flour
3/4 cup water
1/4 teaspoon black cardamom seeds
a pinch saffron strands or yellow/orange food color
oil or ghee for frying
For sugar syrup
2 cup sugar
3/4 cup water
a pinch saffron strands
Method:
For syrup:
In a saucepan add sugar,saffron and water.Boil and then cook on simmer for 10-12 minutes or until it becomes one thread consistency.
Set the syrup aside.
For boondi
In a mixing bowl add besan ,water and saffron strands.Whisk until combined and a smooth batter is formed.
Heat oil or ghee in a wok.Use a perforated spoon and place it over the wok.
When the oil is hot enough pour a tablespoon batter at a time over the perforated spoon ,stirring with another spoon on top of perforated spoon.
Using a different ladle,fry the boondis for a minute or until the stops sizzling in oil.Remove from oil and add the boondis immediately in the warm sugar syrup.Stir the boondis in sugar syrup.
Add crushed cardamom seeds.Apply a little oil or ghee on your palms and make ladoos while the mixture is warm.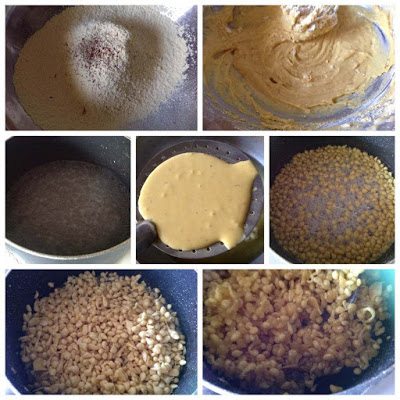 Place the ladoo in a palte ,cool and store in air tight container.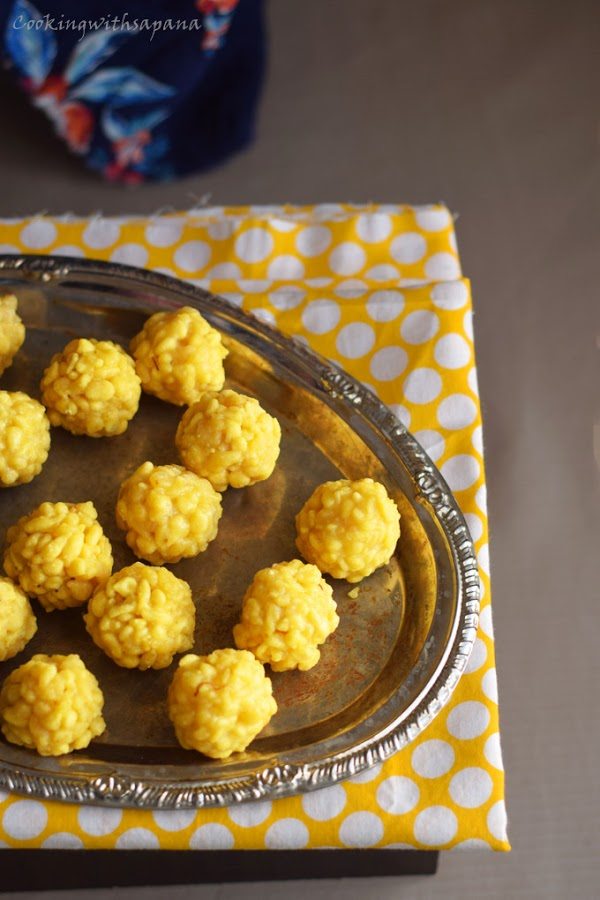 Stays well for a month.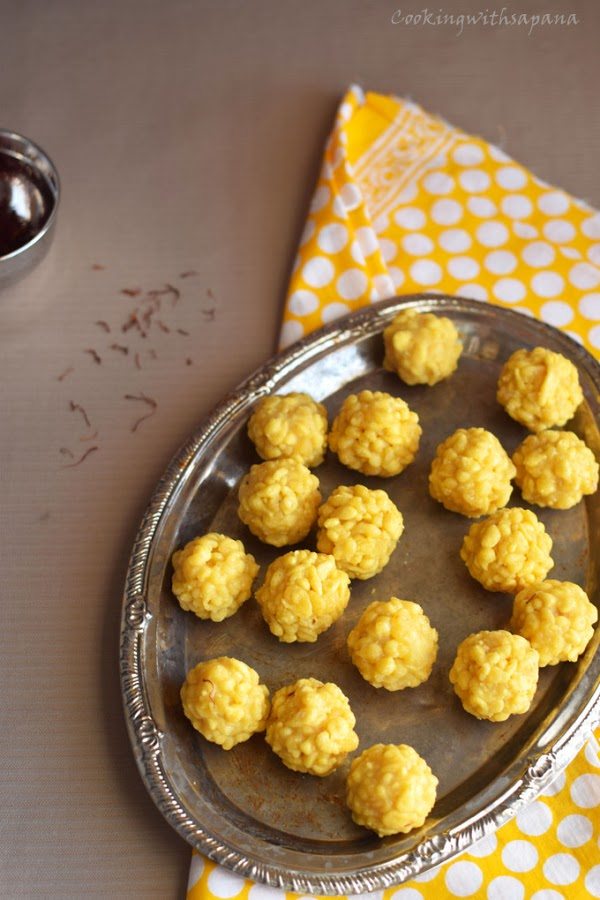 Enjoy!!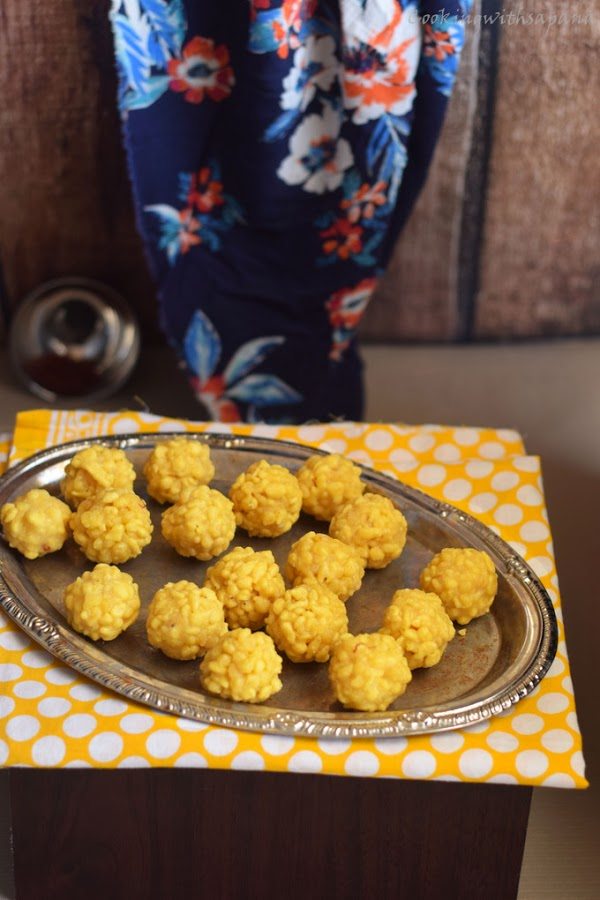 Serve- 15-20 ladoos Cooking time-35 minutes
Best regards,
Sapana Behl