Tava Chole
Tava Chole
is a delicious chickpea cooked on the tava or iron griddle with tomato,onion and spices.The sizzling sound of chole , the turning and tossing and the crispy papdis when served with chole makes that crunchy sound makes it a mouthwatering snack.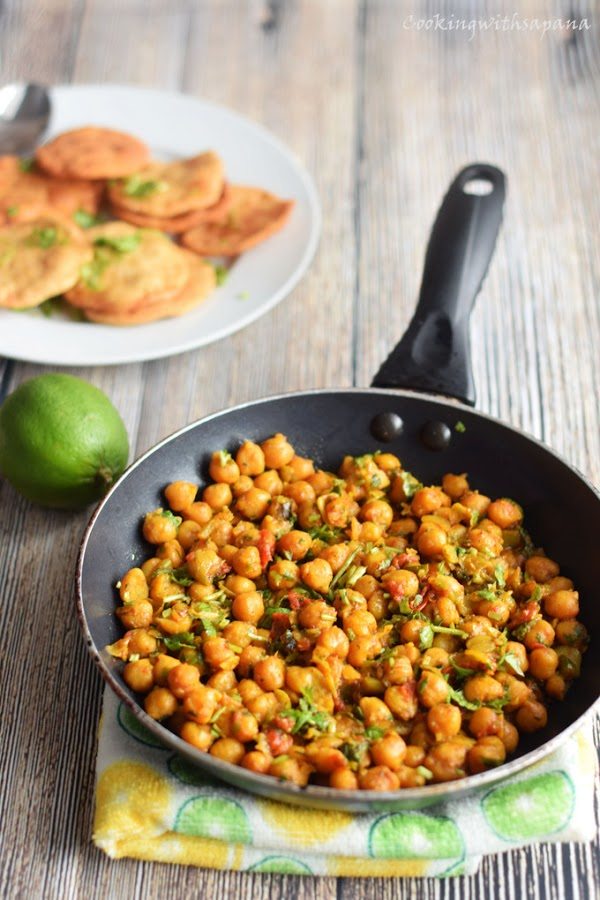 The recipe is from the e book "Kadhai and Tava" by Tarla Dalal and is a perfect snack or light meal.I normally cook chole bhature, amritsari chole,chana pindi or sometimes masala chole with rice .But this version of the chole tasted very unique and serving with the papdis take the taste to another level.This recipe is for second week of Feb month's CCChallenge.http://cooking4allseasons.blogspot.com/p/ccchallenge.html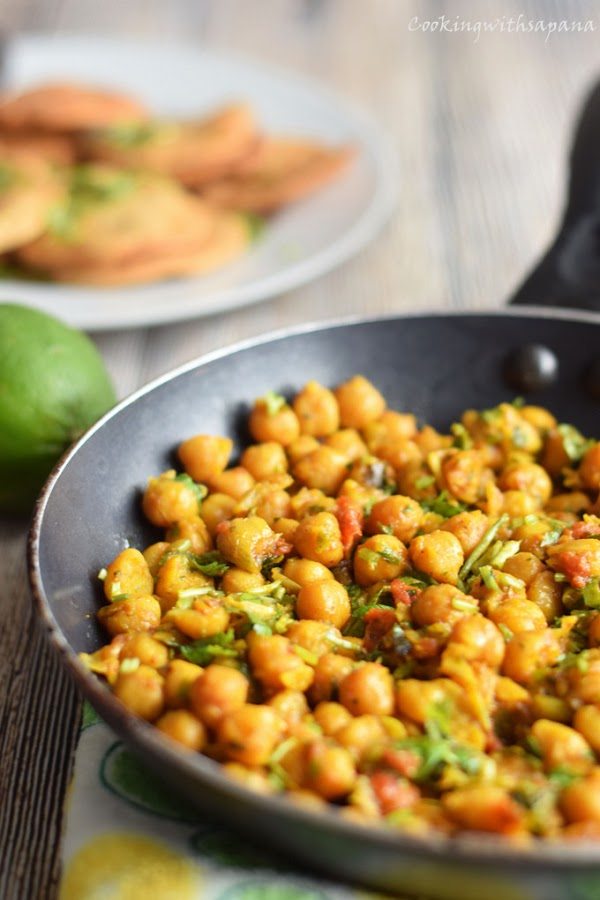 Source-Here

Ingredients:
100 gm chole/chickpea/garbanzo beans,boiled
1 onion,chopped
2 teaspoon ginger,grated
3-4 garlic cloves,minced
2 green chillies,chopped
1 tomato,chopped
salt to taste
1/2 teaspoon turmeric powder
1 teaspoon coriander powder
1 teaspoon cumin powder
1/2 teaspoon chaat masala
1/2 teaspoon amchur powder
1 teaspoon tandoori masala
1 teaspoon dried fenugreek leaves/methi
1/4 cup coriander leaves,chopped
4 tablespoon oil
lemon juice as required
Method:
Heat oil on a tava or iron griddle .Add chopped onions,garlic and grated ginger.
Saute till onions are brown.Now add tomatoes,green chilli ,salt ,turmeric,coriander,cumin,amchur powder and tandoori masala.
Cook for 2 minutes,stir occasionally.
Add boiled chole and dried methi.Cook for 3-4 minutes or until chole combines with masala.
Add chopped coriander leaves.Serve warm with crispy papadi and sprinkled with lemon juice.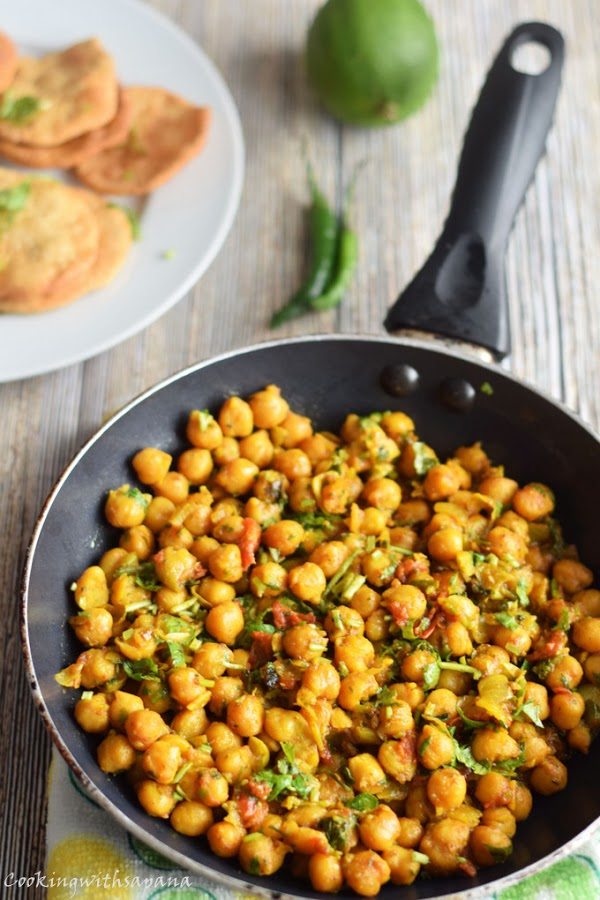 Enjoy!!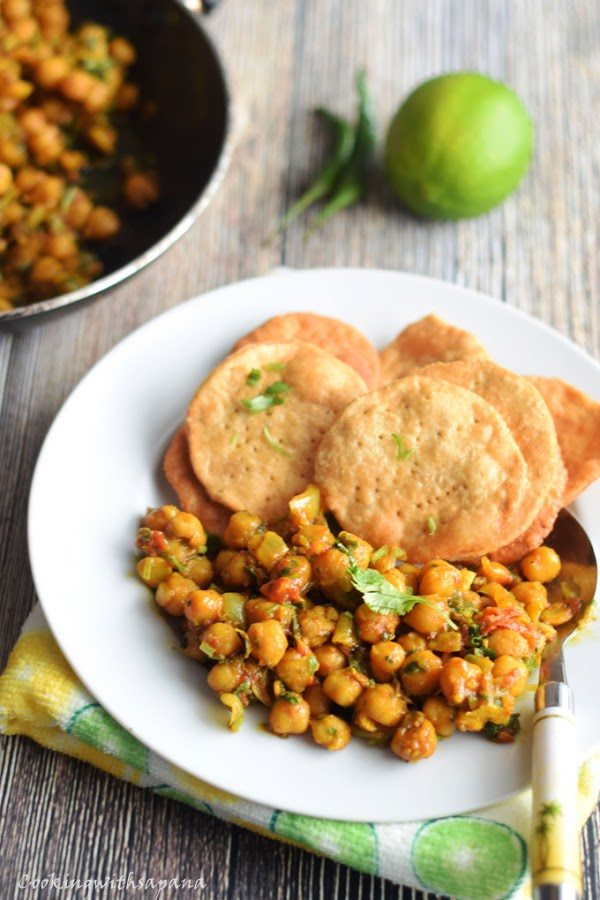 Serve-4 Cooking time-25 minutes
Cooking from Cookbook Challenge