Chocolate Strawberries
Chocolate Strawberries
a perfect dessert for the V day.Love is in the Air !!Valentine's Day is around the corner and all I can see is the red color,the pinkish glow,the chocolate smell and the rose fragrance.I totally love the month of February.One of the reason is it is the month of my Birthday and the other reason is all these wonderful days including Valentine's day fall in this month.
We love to eat chocolate dipped strawberries on Valentine's day and this has become almost a regular habit of our family.I never came across to post the recipe as there is nothing in the recipe.You just melt the chocolate ,dip the strawberries and voila a decent and luscious dessert is ready .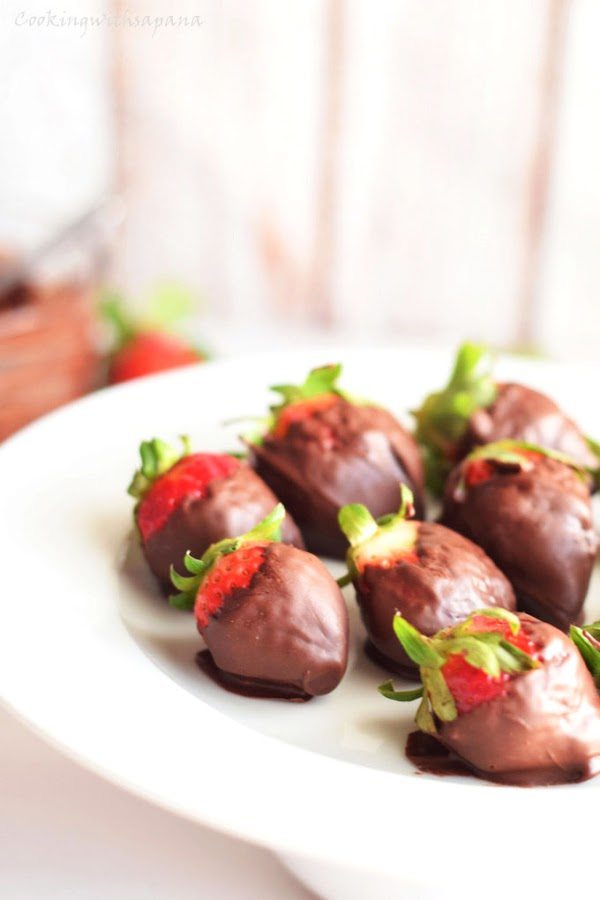 If you are looking for hassle free Valentine's Recipe this one is perfect to try on.Go ahead and grab those beautiful red strawberries and impress your loved ones.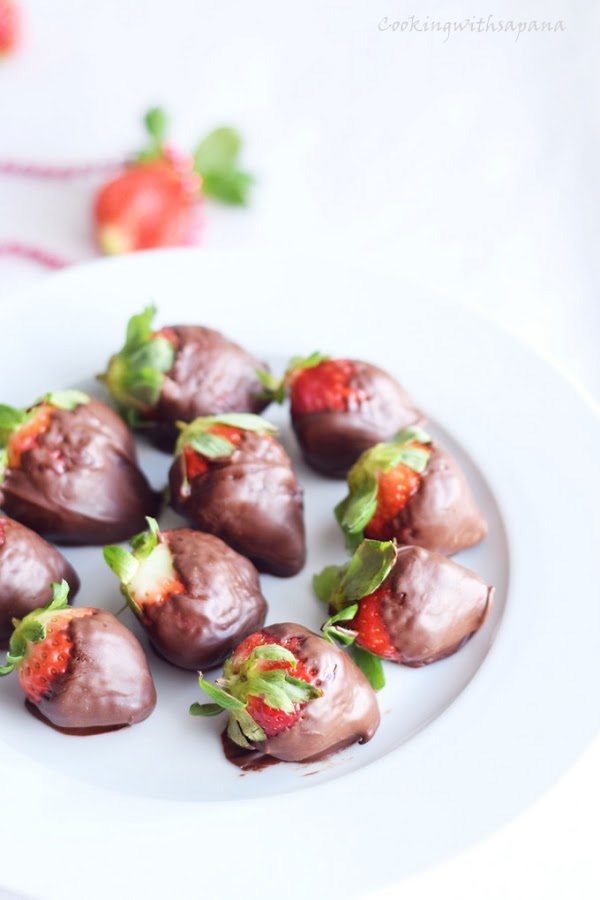 Ingredients:
1 cup semi sweet chocolate chips/chocolate chunks
10-15 strawberries
2 tablespoon olive oil/butter
dash of salt
Method:
Line a baking sheet with parchment paper.Wash and dry the strawberries with kitchen towel.
In a microwave safe bowl add chocolate chips and olive oil.Microwave on high for 1 minute.
Remove from microwave and stir with spoon to melt the chips.Add salt and mix thoroughly to avoid lumps.
Insert a bamboo skewer or toothpick on top of strawberry and dip them in chocolate .Rotate to cover from all sides.
Place the dipped strawberries on baking sheet.Keep the baking sheet in refrigerator for 2 hours or until use.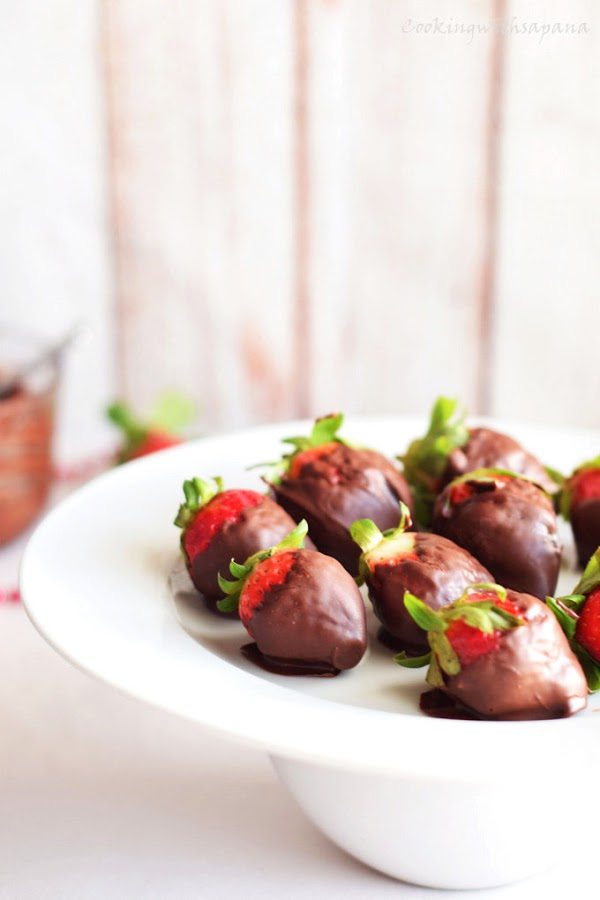 Serve and enjoy.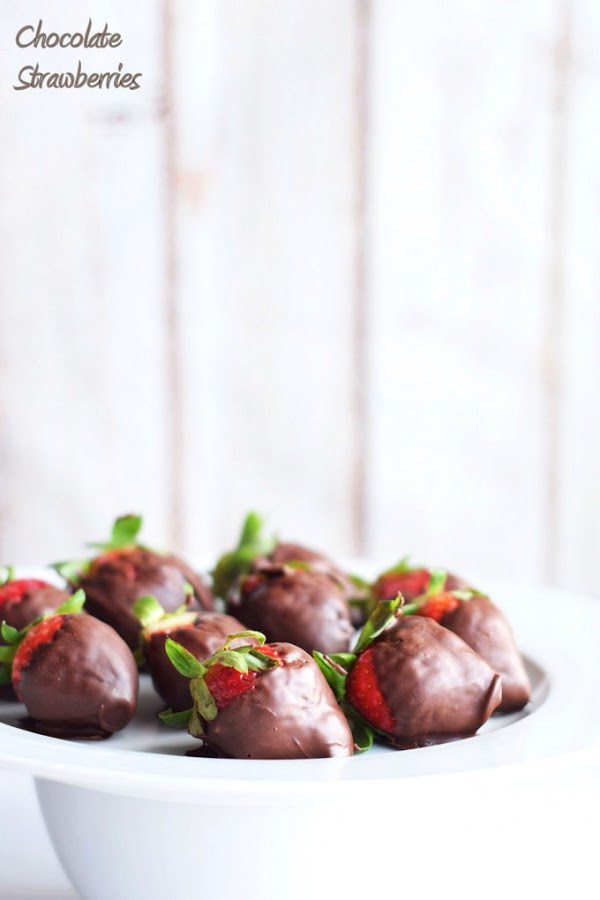 Serve-15 strawberries Prep time-15 minutes
Sending this recipe to Valli's Kids Delight event happening at Kalayani's space.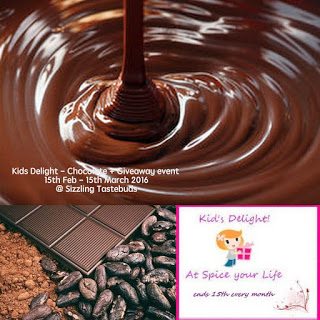 Best regards,
Sapana Behl