Chocolate Beetroot Bundt Cake-A Virtual Birthday Treat for Srivalli
Chocolate Beetroot Bundt Cake
,Today we,a bunch of fellow bloggers are celebrating our one and only Srivalli's birthday.If you are thinking and guessing who is
+srivalli jetti
,let me tell you She is the brain behind our group "
Blogging Marathon
".She has created this group almost 6 years before and has been working on it nonstop.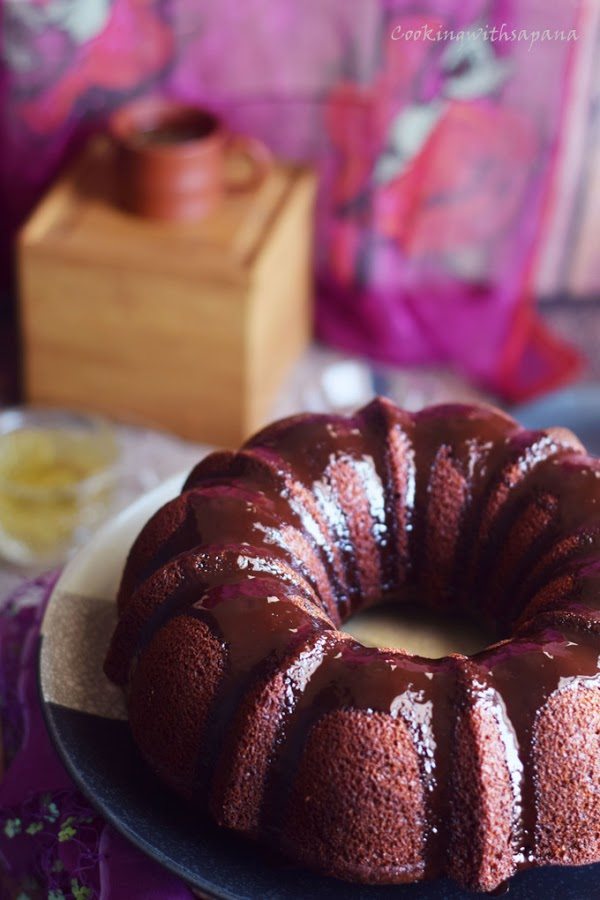 Apart from Blogging Marathon she has also created some other innovative blogging groups like Cooking from Cookbook challenge, Indian Cooking Challenge,Come Join us for Breakfast,Bake a thon,Kids Delight Cooking, oh boy the list is endless.For me,she is a super woman , I mean she works on a full time job and she maintains two blogs ,Spicing your life and Cooking 4 All seasons.
I got to know her three years back when I asked her to let me join the group she immediately agreed and even helped me to understand all the rules and things of the group.I have never met with her in person but sill it feels like we are so connected .She is always there to help each member of the group whenever we need it..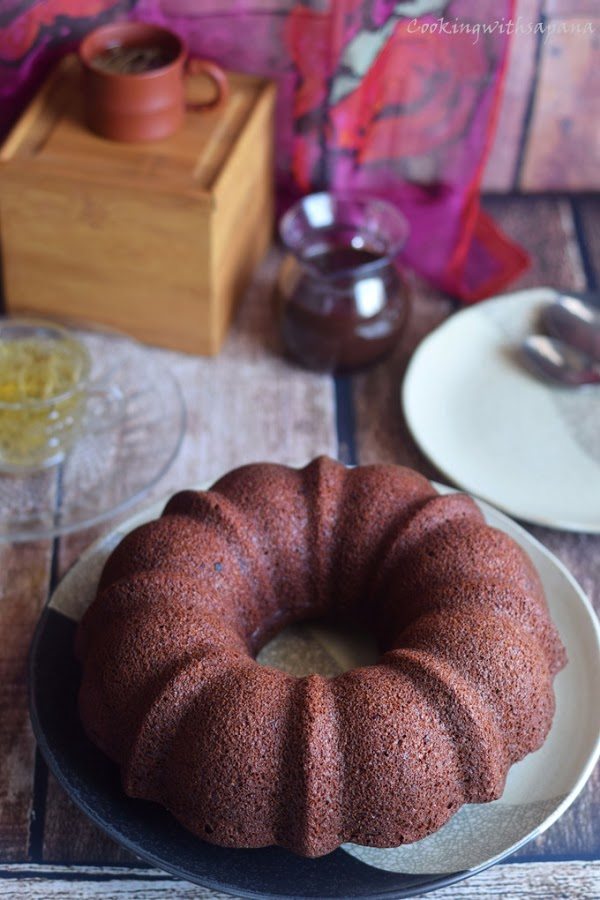 Valli is one of the nicest people I have ever known.Hopefully when day we would meet in person.I am waiting for the day.For her birthday,we the same bunch of friends decided to cook one dish from her blog and post it on her birthday.I think the idea behind this was of our loving Vaishali of Ribbon to Pastas.She put all things together and made a separate group on whatsapp so that we can discuss on our secret mission.Thanks Vaishali for make this happen.The logo we are using for the post is made by Gayathri of Gayathri's Cookspot.Such a wonderful logo,Thanks Gayatri.I am very proud to be part of this loving and understanding group.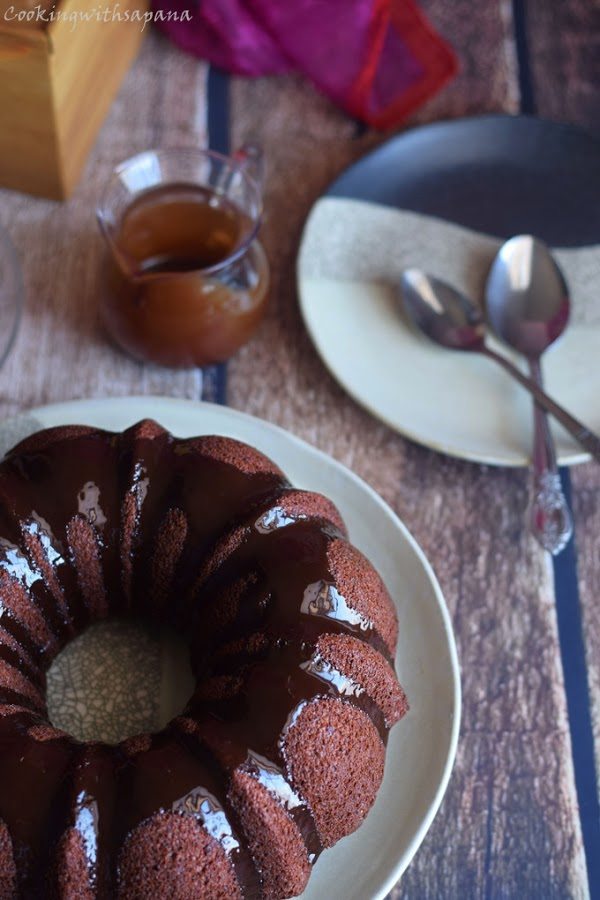 So it was the time to choose one dish from her blog.She has so many recipes and it was really a difficult task to choose one recipe.After going through her blog several times I chose Chocolate Beetroot Bundt Cake.We all know her obsession with chocolate and that she has a large number of recipes featuring chocolate.I knew I had to pick one chocolate recipe and I picked this cake.The cake turned out awesome in texture and taste.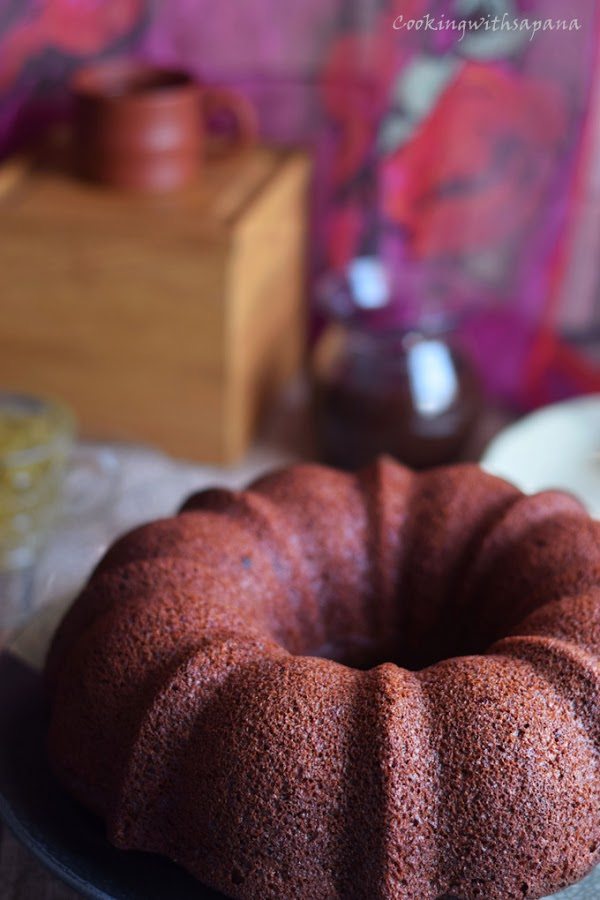 Source-Here
Ingredients:
1 cup all purpose flour
1 cup wheat flour
1 cup beetroot puree
8 tablespoons cocoa powder
1/2 cup olive oil
1 can condensed milk
1 1/2 teaspoon baking powder
1 teaspoon baking soda
1 teaspoon vanilla extract
1/2 teaspoon salt
1/4 cup milk
1/2 cup dark chocolate
Method:
Wash and cur beetroot in small pieces.Place it in microwave safe bowl and microwave on high for 2 minutes.Cool and make puree using enough water.
Melt the dark chocolate using double boiler or in microwave.
Preheat the oven at 350 degrees F.Grease a 10″ bundt cake generously with olive oil.
In a mixing bowl sift together flours,cocoa powder,salt,baking powder and baking soda.
Whisk until combined.Now add condensed milk,oil,milk ,vanilla and beetroot puree.
Whisk with balloon whisk or electric mixer until the batter combines.Fold in the melted dark chocolate.
Mix the batter Pour the batter into the prepared pan.Tap in on kitchen counter to remove air bubbles.
Bake in preheated oven for 30 minutes or until a skewer inserted in the center comes out clean.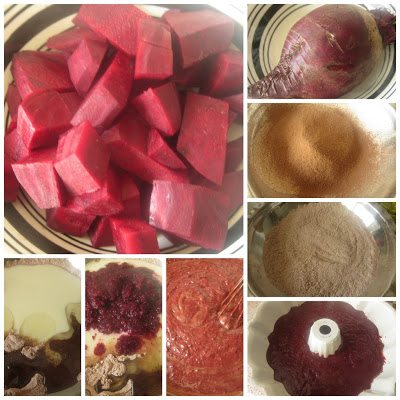 Cool the cake completely before inverting on wire rack.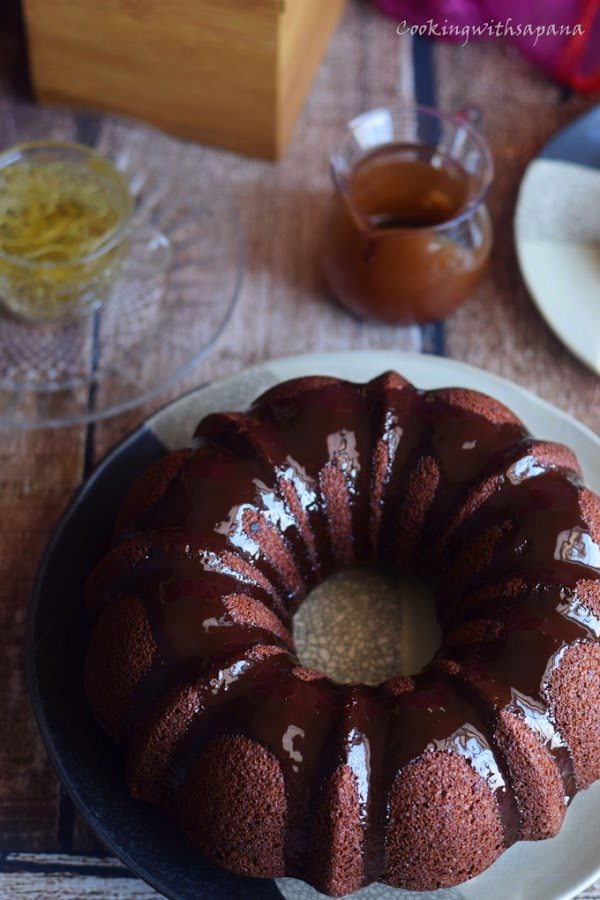 Place in serving plate and sprinkle on icing sugar or chocolate syrup.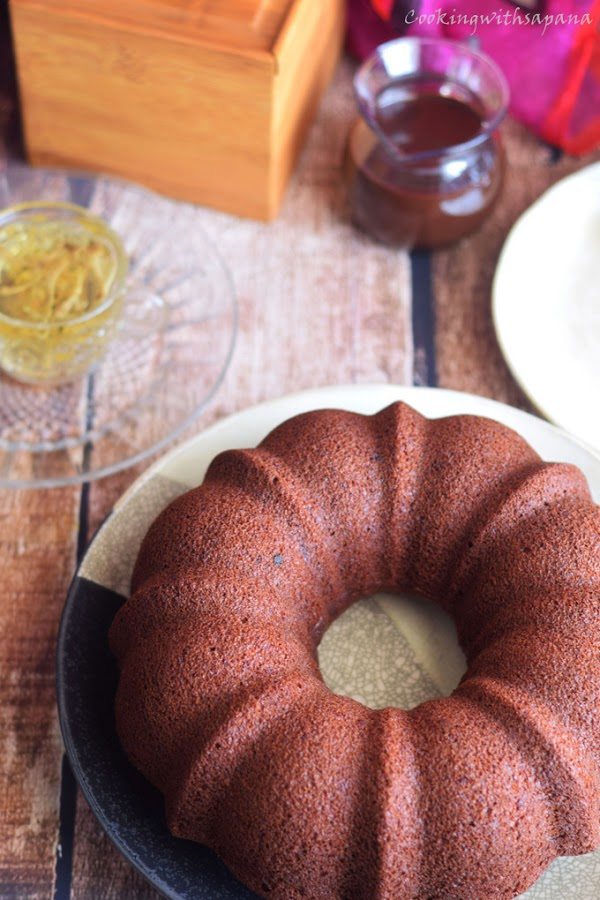 Cake stays fresh for a week in refrigerator and upto 2 days on room temperature.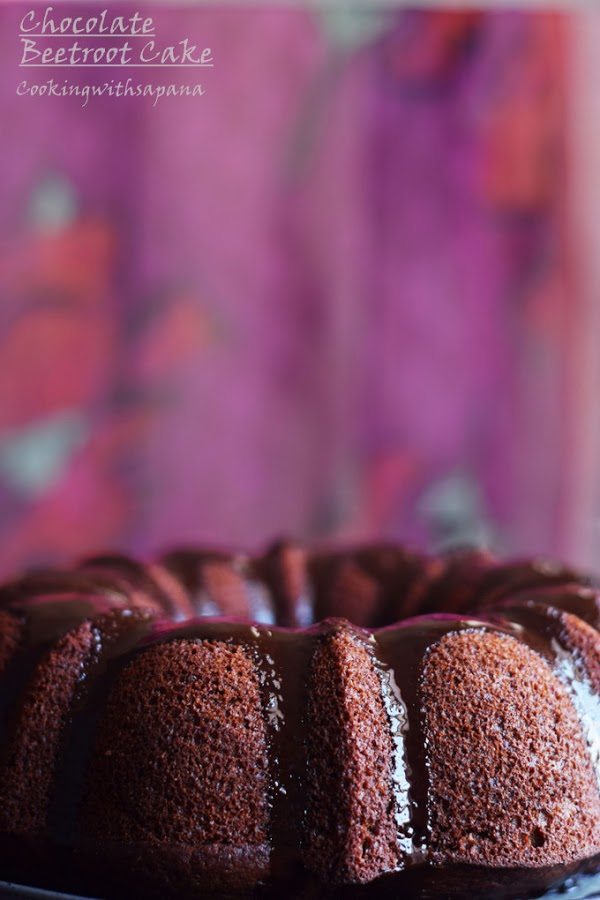 Cut in slices,serve and enjoy.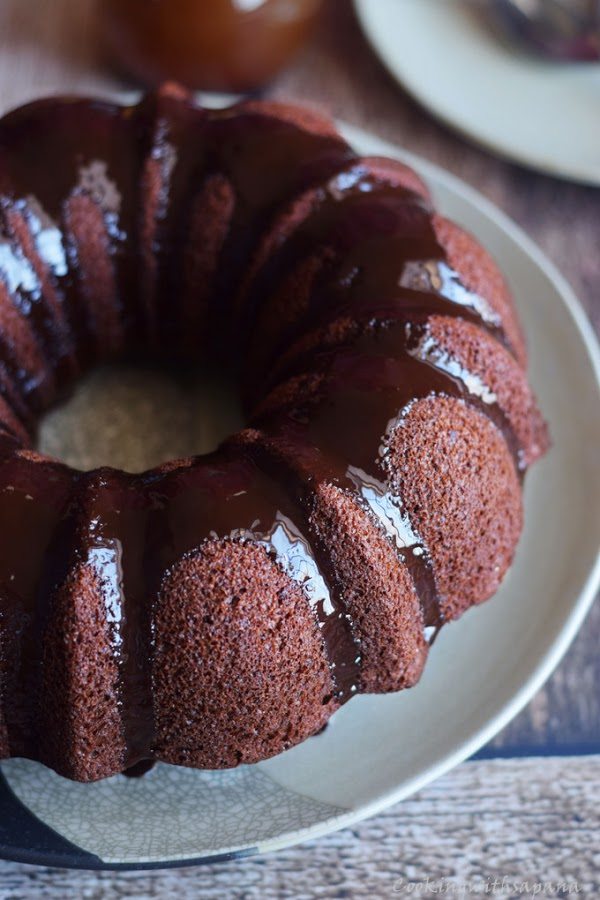 Once again wish you a very happy birthday Valli.Enjoy your day.
Serve-12 Baking time-30 minutes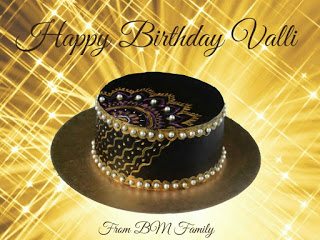 Sending this cake to Valli's Kids Delight event happening at Kalayani's space.
Best regards,
Sapana Behl