BLT Macaroni Salad
BLT Macaroni Salad
,seriously when did you start eating non vegetarian ? I am sure this would be the first question that would come in your mind after reading the title of the post.I haven't started non veg believe me,it's just the name.This is a post that I made from
taste of home
and instead of bacon I used broccoli.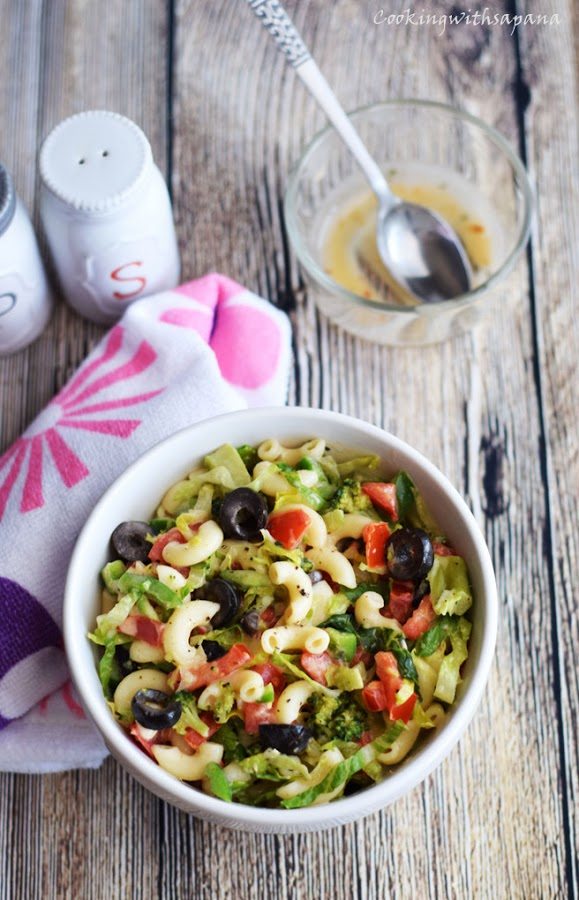 There were a total of hundred recipes but somehow this is the one that caught my attention .I had to replace the bacon to make it vegetarian and justify the name.Broccoli tasted great in the salad and made it very healthy and filling.I also added some black olives to give it a little extra booze.This salad would make a perfect mid morning snack and I am sure kids would love it as my both daughters liked it a lot.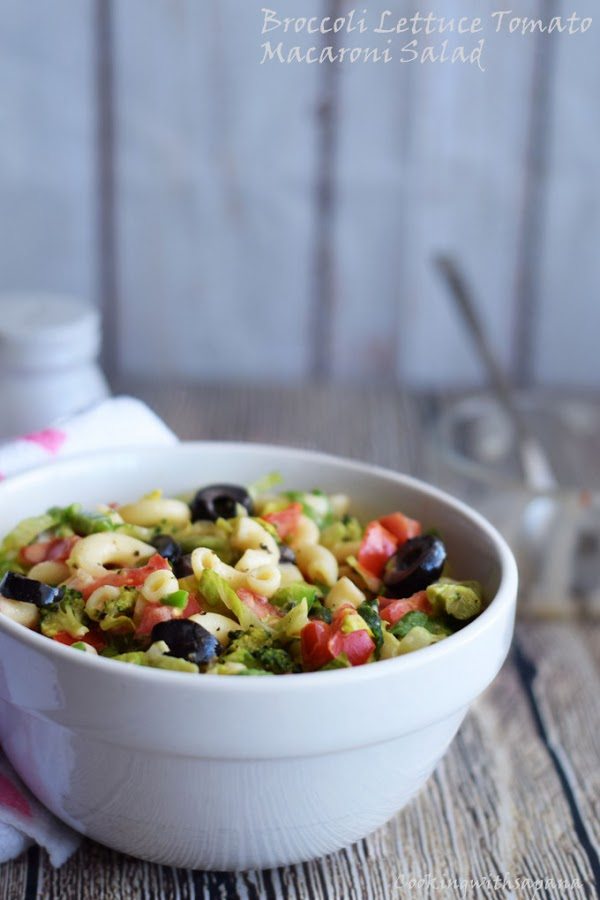 Blogging Marathon#61
Theme-Taste of Home Top 100 Recipes
Dish-BLT Macaroni Salad
Source–Here
Ingredients:
1 cup broccoli florets
1 cup shredded lettuce
1 cup tomato,diced
8-10 black olives,sliced
1 cup macaroni pasta
water as required
For Dressing:
1/2 cup mayonnaise,homemade or store bought
4 tablespoon chilli sauce
2 tablespoon lemon juice
1 teaspoon sugar
salt to taste
peppercorn,crushed, to taste
Method:
Boil 1 cup of water in a pan and add broccoli florets.Boil for 5-7 minutes or until broccoli are tender.
Cook macaroni as per package instructions.Drain and set aside.
In a mixing bowl add all the ingredients for dressing.Keep in refrigerator unti use.
Place cooked macaroni in a bowl ,add lettuce,tomato,broccoli and olives.
Add in the dressing.Mix well and cover with cling film in refrigerator and remove just before serving.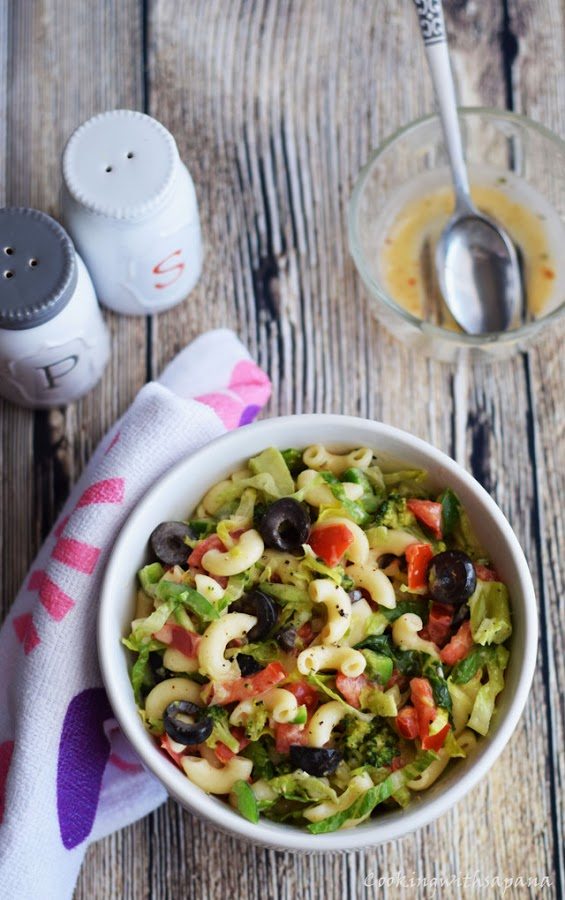 Serve and enjoy !!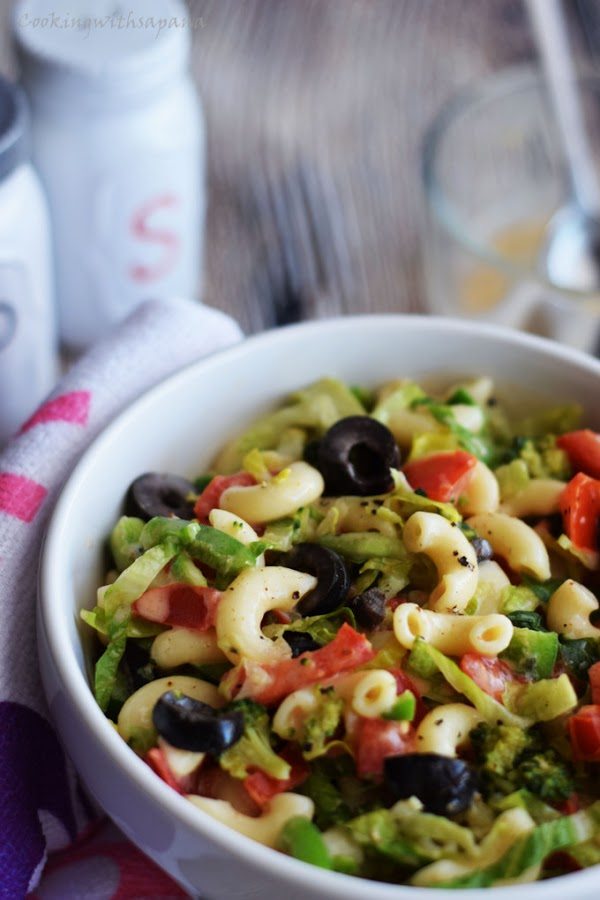 Serve-3 Cooking time-20 minutes

Check out the Blogging Marathon page for the other Blogging Marathoners doing BM#61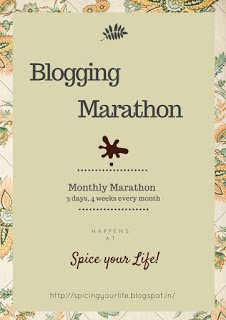 Best regards,
Sapana Behl