Veg Manchow Soup
Happy New year to all of you !
Veg Manchow soup is the famous Indo-Chinese soup that is commonly served in Indian restaurants.This is one spicy and hot soup that we all love to enjoy on cold days.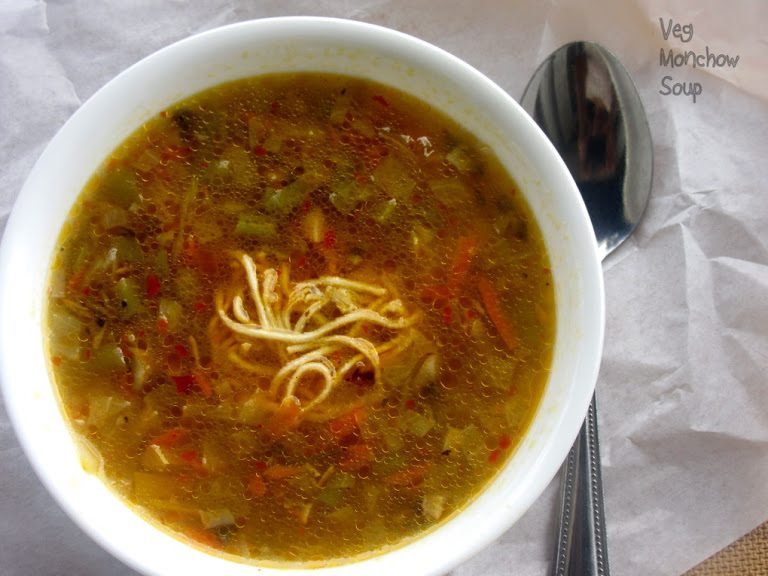 This is my first post in the new year. Actually,last few days have been quite hectic and busy.So I did not get any chance to cook something new .The other reason for not cooking anything is the rainy weather for a few days.Today's recipe has been sitting in my drafts for long.I cooked it two months back from a cook book under the category party foods. This post is suited best for January's CCChallenge .
CCC#28 Jan Week-1
Dish -Manchow soup

Ingredients:
100 gm vegetables,chopped (carrot,capsicum,cabbage,cauliflower,green beans)
1 onion,copped
1 ' ginger grated
5-6 garlic cloves,minced
2-3 green chilli,chopped
2 teaspoon cornstarch
1 tablespoon chilli sauce
2 teaspoon low fat soy sauce
black pepper powder to taste
white pepper powder to taste
salt to taste
1 tablespoon sesame oil
50 gm noodles
oil for frying
Method:
Cook noddles in boiling water .
Heat oil for frying in a pan and deep fry the boiled noodles.Drain and set aside.
Heat oil in a pan and add ginger,garlic onions and green chilli.Saute for a minute.
Add the chopped vegetables and stir fry for 2 minutes.
Now add 2 cups of water ,salt and pepper powders.
Add soy sauce and cornstarch dissolved in a tablespoon of water.
As it starts boiling remove from heat. Add chilli sauce and fried noodles just before serving.
Serve and enjoy.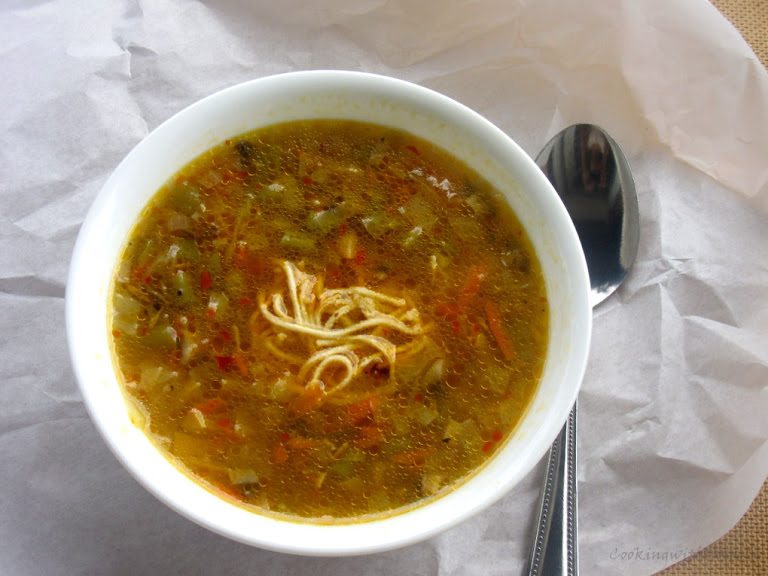 Serve-2 Cooking time-20 minutes
Cooking from Cookbook Challenge Group.