Veg Chipotle Nachos
We are in the 60th edition of Blogging Marathon and I am very proud to admit that I have been a member since almost three years from now with new year Srivalli has given us with new themes and ideas to cook new food for the month.The first week I shall be posting Take away recipes from three destinations of United states.The first day I chose to cook a recipe from 10 best San Francisco take out.I made vegetarian chipotle nachos and we all loved the spicy smoky and filling nachos.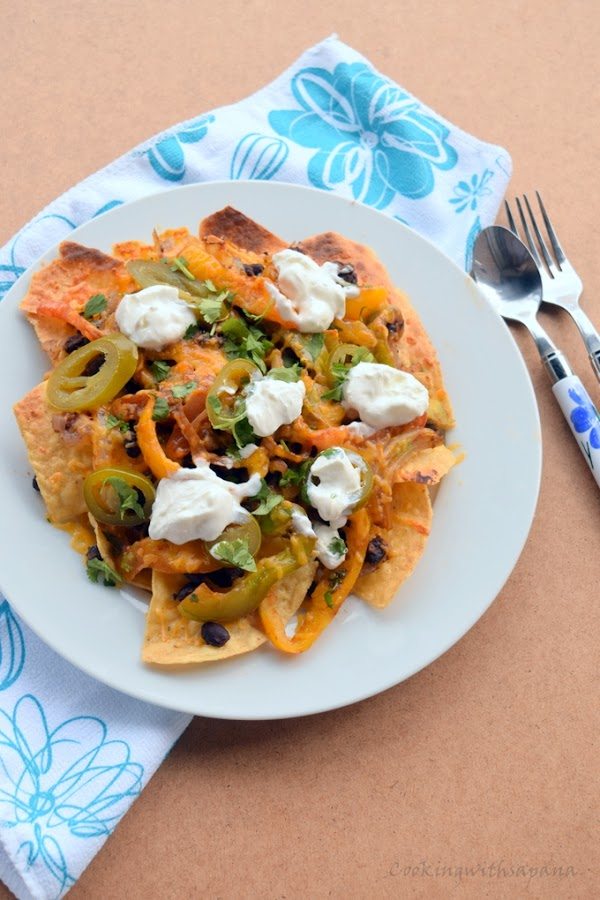 Blogging Marathon#60
Theme-Take away dishes
Dish-Chipotle Nachos
Source-Cooking Light Magazine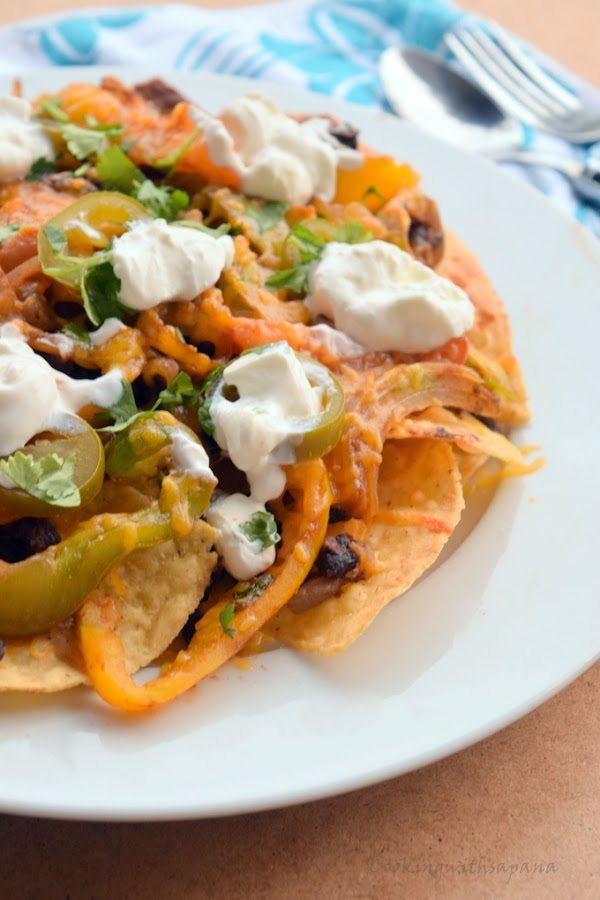 Ingredients:
4 cups corn taco chips
1 bell pepper,sliced
1 tomato,sliced
1 yellow onion ,sliced
3-4 garlic cloves,chopped
3/4 cup cheddar cheese
1 can chipotle chile in abodo sauce
2 cup refried black beans
1/4 cup cilantro,chopped
1/2 teaspoon basil
1/2 teaspoon oregano
1/2 teaspoon taco seasoning
2 teaspoon olive oil
4 tablespoon sour cream
2 tablespoons jalapenos

Method:
Heat olive oil in a pan.Add chopped garlic and onion.Sate for a minute.
Now add one chopped chile from abodo sauce and one tablespoon of sauce inn the pan.Reserve the remaining chipotle chile for another use.
Add re fried beans and tomatoes .Cook for 5 minutes .Remove from heat and set aside.Add cilantro .
Arrange 1 cup of the chips on each of four plates.Top with 1/2 cup of bean chipotle mixture.Top with cheddar cheese ,jalapenos,basil,oregano and taco seasoning.
Broil in oven for 2 minutes until the cheese melts.Sprinkle with sour cream and serve immediately.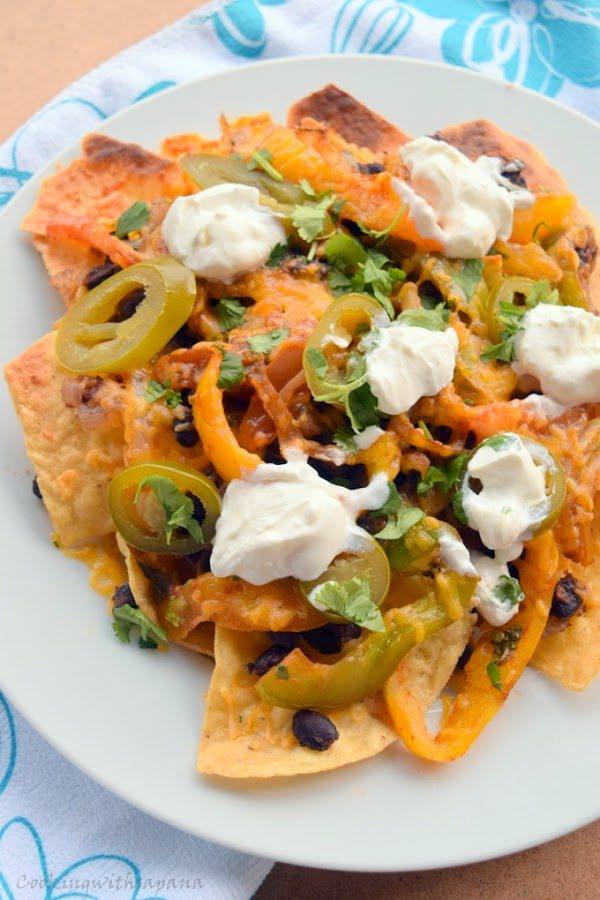 Enjoy!!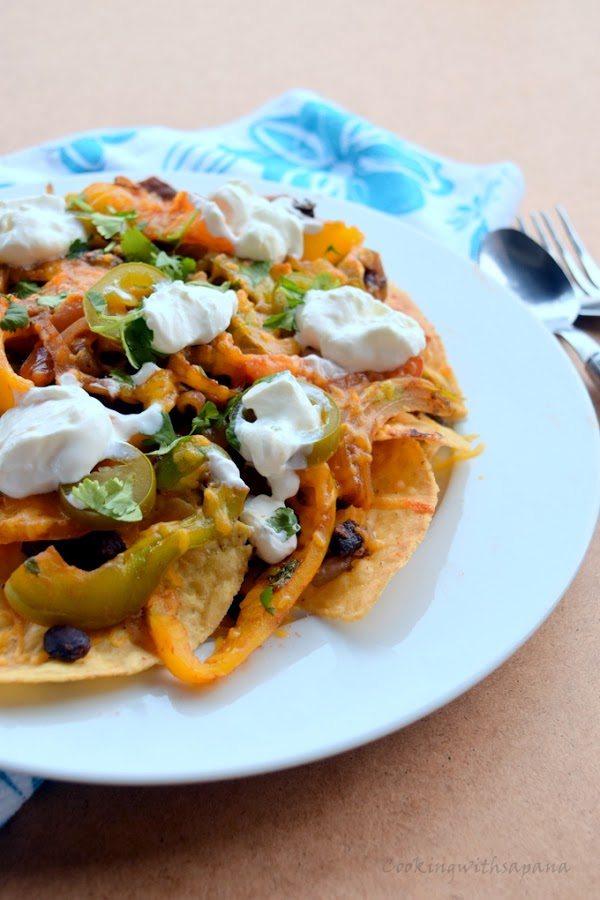 Serve-4 Prep time-20 minutes
Check out the Blogging Marathon page for the other Blogging Marathoners doing BM#60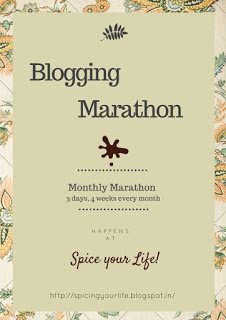 Best regards,
Sapana Behl