Rice Pudding
The second day of cooking "take away" dishes begins with delicious ,rich and creamy rice pudding.I chose it from one of the ten best
San Francisco's take out
called
Good Mong Kok Bakery
.Who doesn't like rice pudding?I bet everyone does like it.Rice pudding is made from rice mixed with water and milk and cooked until soft and mushy.A sweeter like sugar or condensed milk is added to taste.It is more likely our classic
kheer
or
payasam.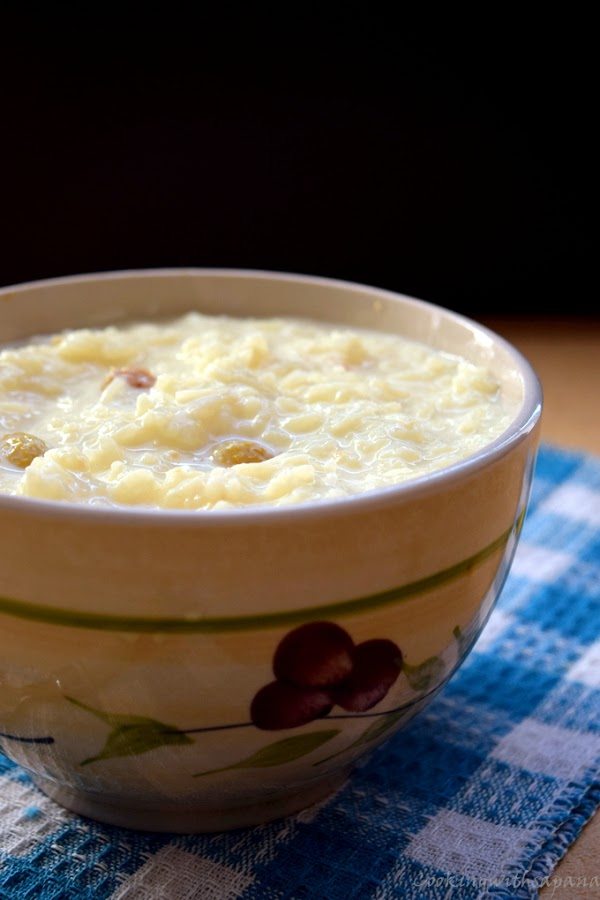 The pudding taste best when served warm .I like to enjoy it after chilling in refrigerator.The plus point is that rice pudding is super easy to make and very delicious desert to enjoy after or with dinner.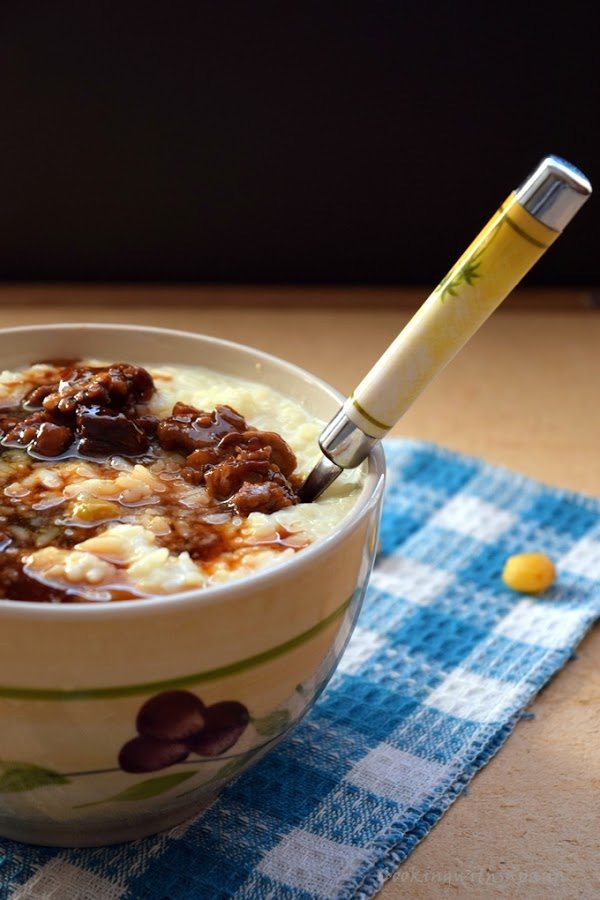 Blogging Marathon#60
Theme-Take away dishes
Dish-Rice Pudding
Source–Pioneer Woman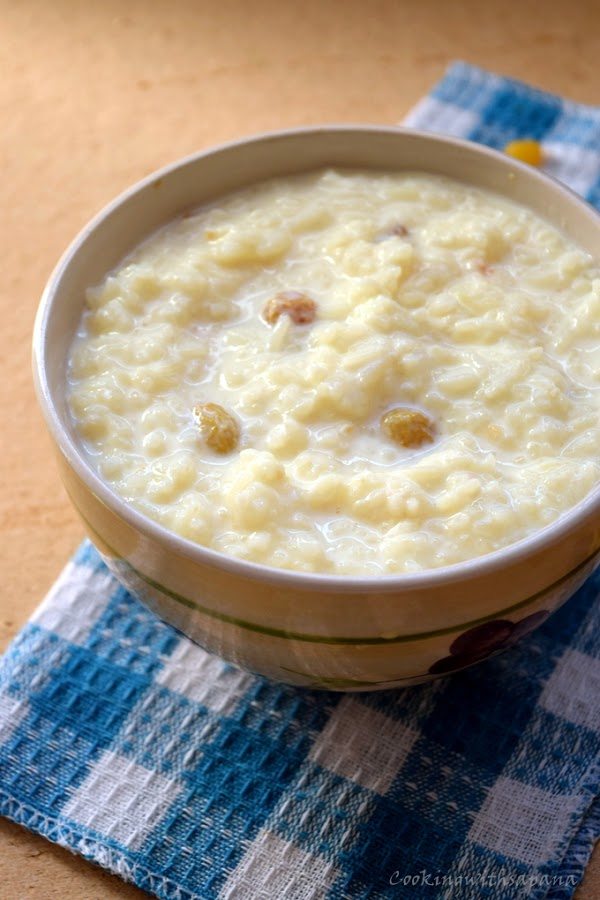 Ingredients:
1/2 cup medium grain rice
2 cups milk
2 cups water
1 tablespoon cream
1 cup sweetened condensed milk
1 teaspoon vanilla extract
1/8 teaspoon ground cinnamon
1/8 teaspoon ground nutmeg
2 tablespoon golden raisins
For syrup:
1/4 cup brown sugar
1/4 cup unsalted butter
2 tablespoon pecans,chopped
Method:
Wash and drain rice.Soak raisins in 1/4 cup water.
In a sauce pan add rice ,water and milk.Cook covered,stir in between until rice are done.
Add condensed milk and milk cream and cook for 5 minutes more.
Stir in vanilla and cinnamon and remove from heat.
Drain the raisins from water and add in pudding.
Heat a sauce pan on medium heat .Add brown sugar and butter.Cook until sugar and butter melts.Stir in chopped pecans and remove from heat.
Pour the caramel syrup over warm pudding.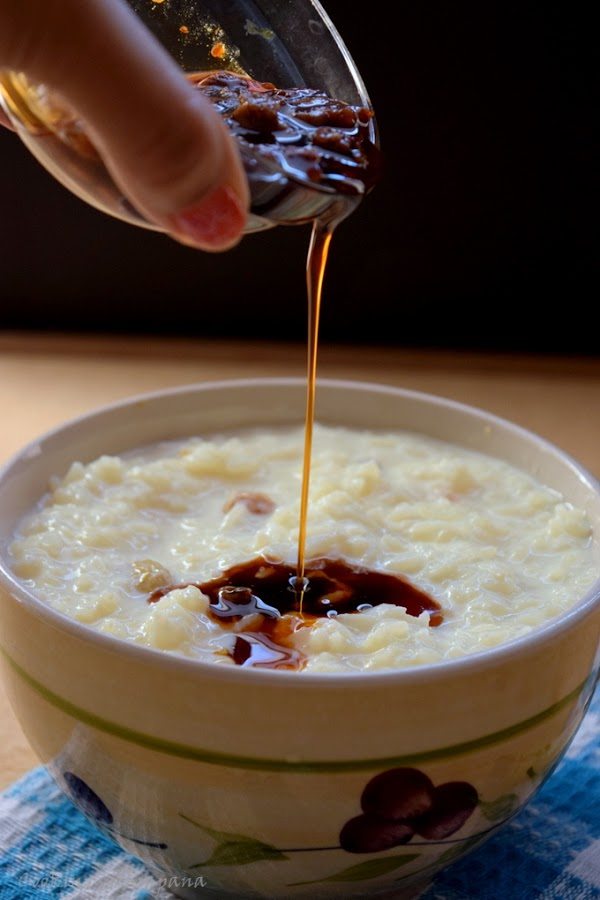 Serve and enjoy.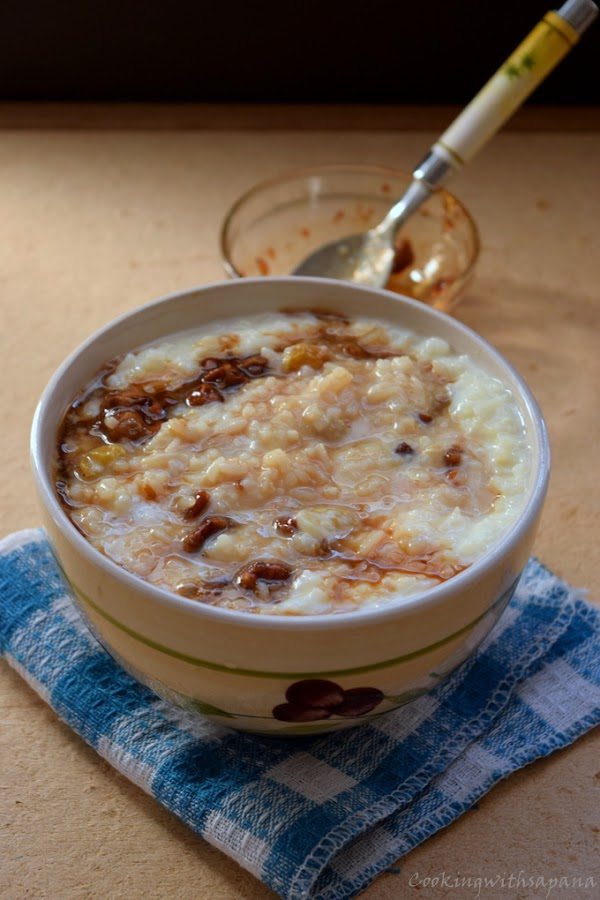 Serve-4 Cooking time-40 minutes


Check out the Blogging Marathon page for the other Blogging Marathoners doing BM#60