Neapoliitan Style Pizza
Neapolitan pizza is the classic Italian pizza made with tomatoes and mozzarella cheese.The dough for this pizza is kneaded by hands rather than machines.and also the pizza is made by stretching the dough.Neapolitan pizza is soft ,elastic and fragrant after baking and taste very flavorful.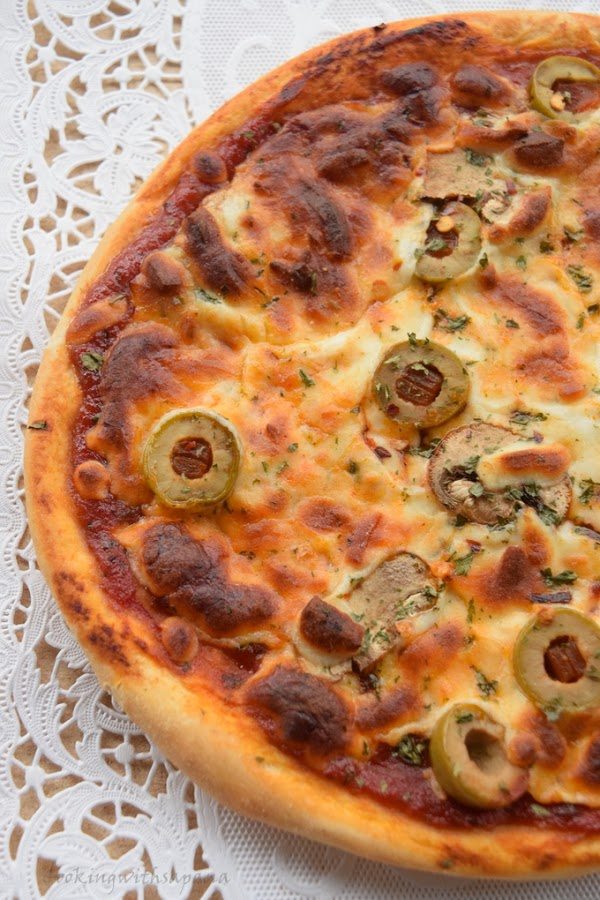 I also added some mushrooms and olive, but the classic Neapolitan pizza is served without so many toppings.The main variations are pizza marinara ,pizza margherita and pizza margherita extra.This is my last post from San Francisco's take out's Arinell Pizza.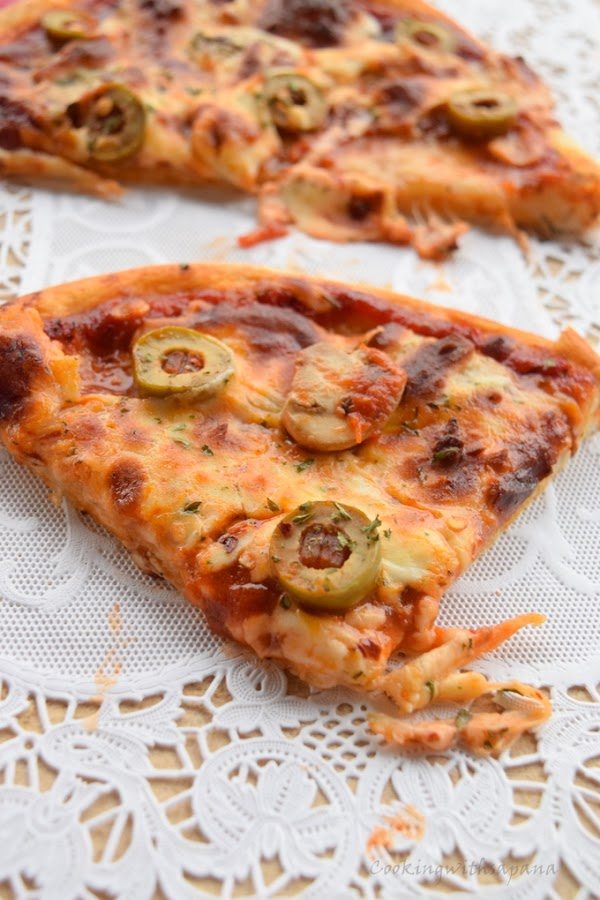 Blogging Marathon#60
Theme-Take away dishes
Dish-Neapolitan Pizza
Source–Here

Ingredients:
For base
4 1/2 cups all purpose flour
2 1/4 teaspoons active dry yeast
1 1/4 cup warm water
1/4 cup olive oil
1 teaspoon kosher salt
Other ingredients:
1 can crushed tomatoes/marinara sauce
1 cup fresh mozzarella cheese
1 teaspoon dried oregano
1 cup mushrooms ,sliced(optional)
1/4 cup olives,sliced(optional)
1/4 teaspoon peppercorn ,crushed

Method:
In a mixing bowl add warm water ,oil and yeast.Stir to dissolve the yeast.
Add flour and salt and combine to form a dough.Knead the dough for about 10 minutes or until soft and elastic.
Dust a clean bowl with flour and place the dough ball in it .Cover with kitchen towel or cling film and let it rise on room temperature for 1 hour or until it doubles in volume.
Transfer the risen dough on a floured counter and roll it into a circle .Cover it with towel again for about 30 minutes.
Brush the pizza pan with oil and preheat the oven to 450 degree F.
Spread or stretch the dough into a circle of the same size of pizza pan and place it on the prepared pizza pan .
Spread with crushed tomatoes or pizza sauce, mozzarella cheese , mushrooms and olives.
Sprinkle with oregano and black peppercorn and bake in oven for about 10 minutes or until the edges are golden.
Season with salt and more pepper.Cut in wedges and serve.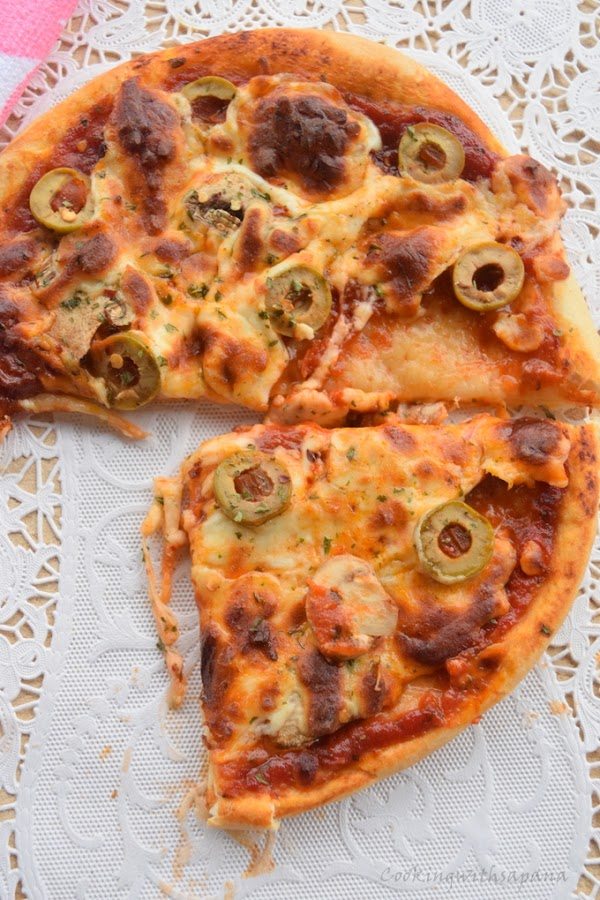 Enjoy!!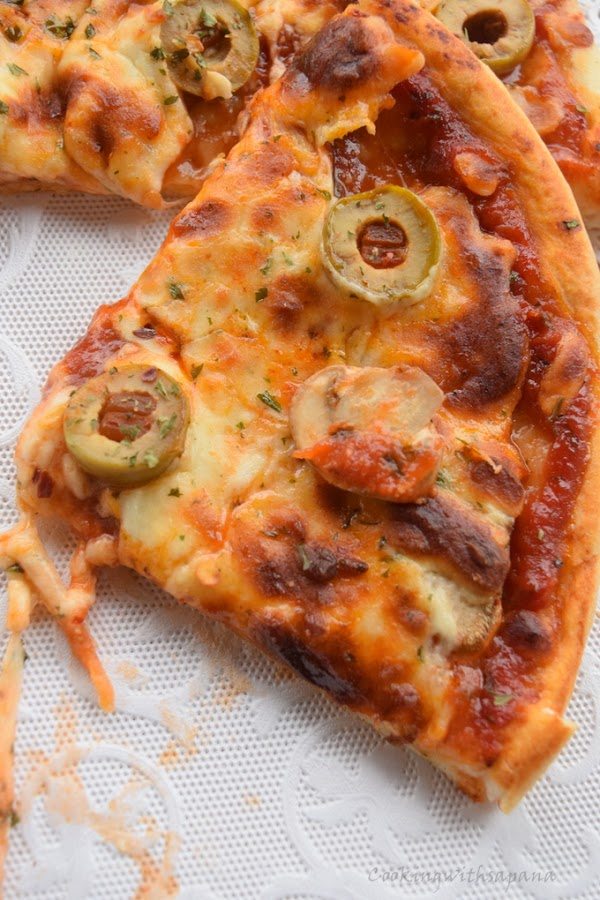 Serve-8 Prep time-2 hours

Check out the Blogging Marathon page for the other Blogging Marathoners doing BM#60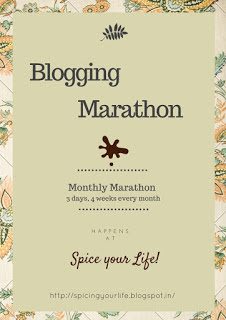 Best regards,
Sapana Behl