French Bread
French Bread
,the classic bread from French cuisine is the most popular bread all over the world.So many recipes require french bread and I wanted to make it since ages.The recipe for french bread I found in another book borrowed from the library titled "The big book of Bread" by Betty Crocker.I bookmarked few recipes from the book and tried .They all came out fabulous.I loved the texture and taste of the bread but being impatient,I cut it while it was a little warm.So didn't get the perfect slices.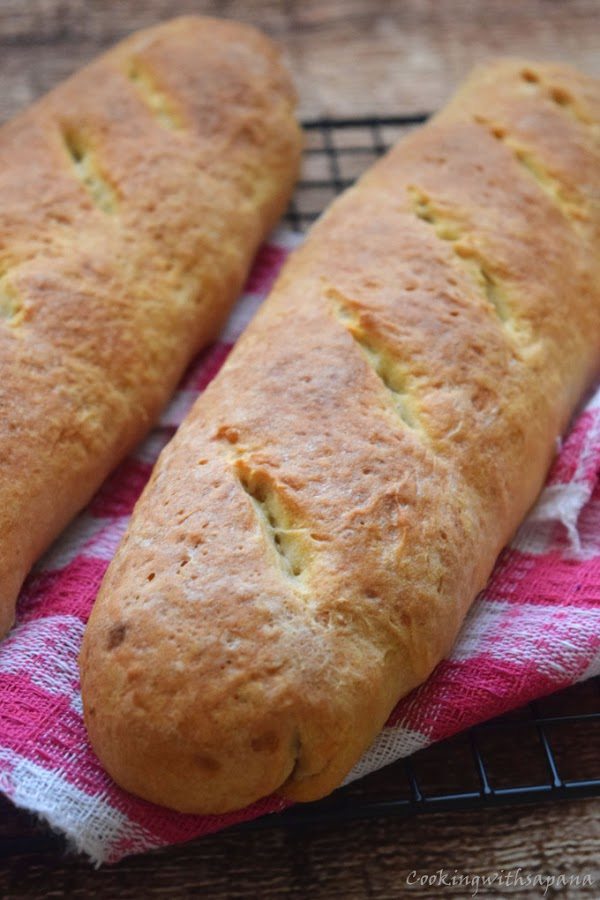 With two loaves,I planned to make some brushetta for next day breakfast but my super foodie family finished it on the same day.I am surely going to try the french bread again as the recipe is so simple and perfect and hopefully that time I would also make bruschetta with home made bread.
Here is the step wise recipe for French bread and I hope you all will try and loved it like me.This recipe is for CCChallenge.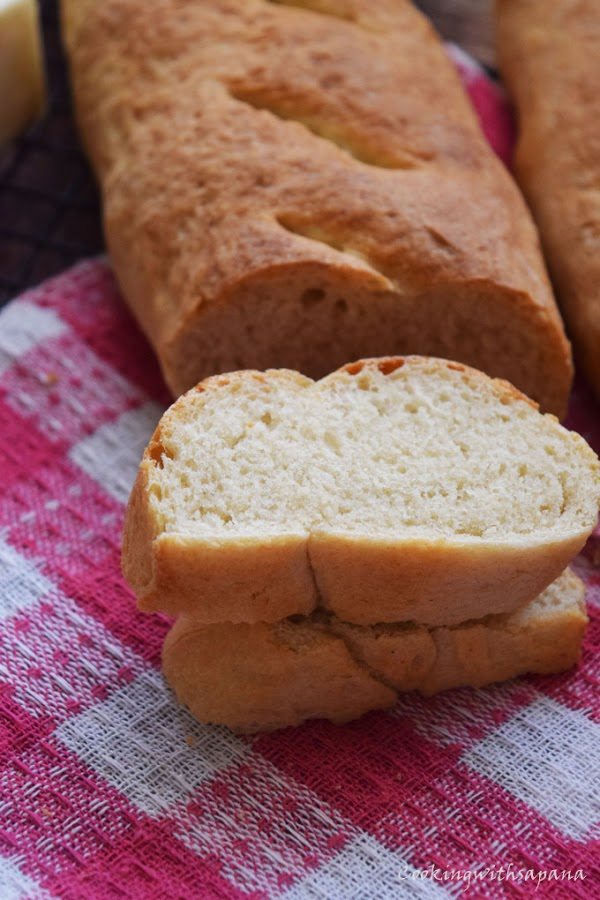 Ingredients:
3 1/2 cup all purpose flour
2 1/4 teaspoon active dry yeast
1 tablespoon sugar
1 tablespoon olive oil+more for greasing
1 teaspoon salt
1 cup warm water
cold water for brushing
Method:
In a a mixing bowl add 2 cups of flour.Stir in yeast ,salt ,sugar,oil and water.
Whisk with balloon whisk or electric mixer until combined.The mixture will look like wet.
Let the dough mixture rise on a warm place for about 1 hour,covered with towel or cling film.
Once risen add the remaining flour 1/2 cup at a time and whisk or mix with hands to combine.
Place the dough on a floured surface and knead with hands for about 10 minutes.
Lightly grease a bowl with olive oil.Make a round ball of the dough and place it in the oiled bowl.
Cover with cling film and let it rest in the refrigerator for at least 3 or up to 24 hours.
After rising place the dough again on a floured surface and divide the dough into two parts.
Roll each part into a log and place them on a greased cooking sheet.
Brush the dough logs with water and let them to rest for 30 minutes.
Preheat oven at 375 F and fill a baking pan with hot water.Place the pan in the lower rack of oven and close the door.
Cut slashes on top of each loaves and brush them again with cold water.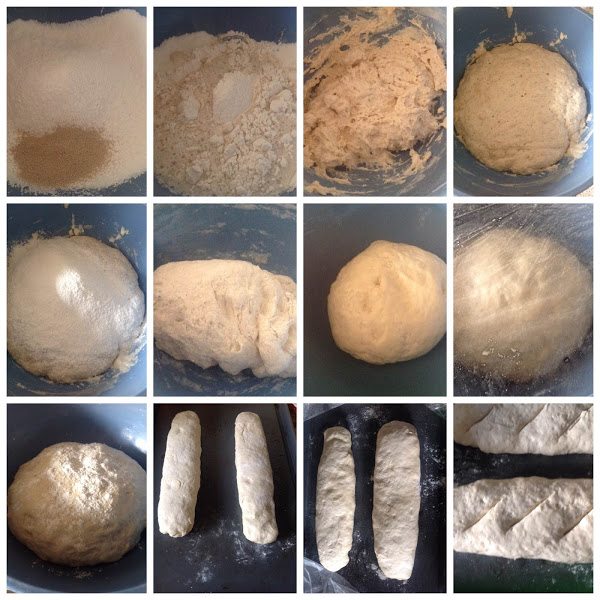 Place the cookie sheet in oven and bake for 30 to 35 minutes or until golden in color.Once done they should sound hollow when tapped.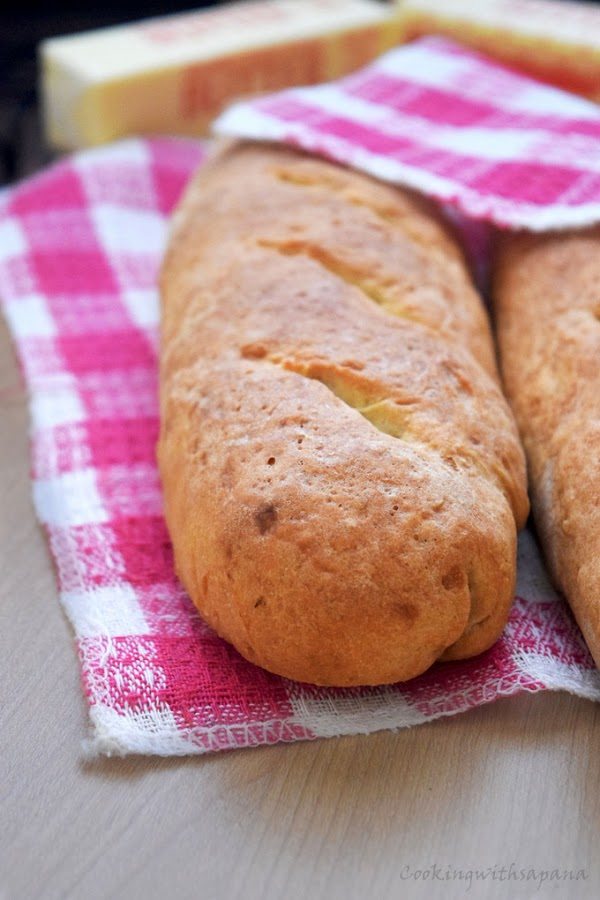 Cool on wire rack before slicing.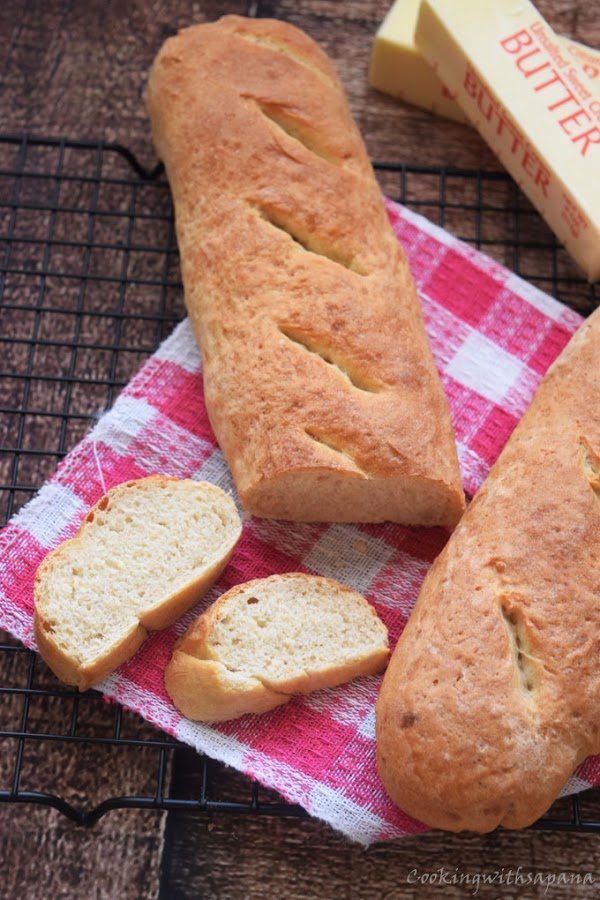 Serve and enjoy.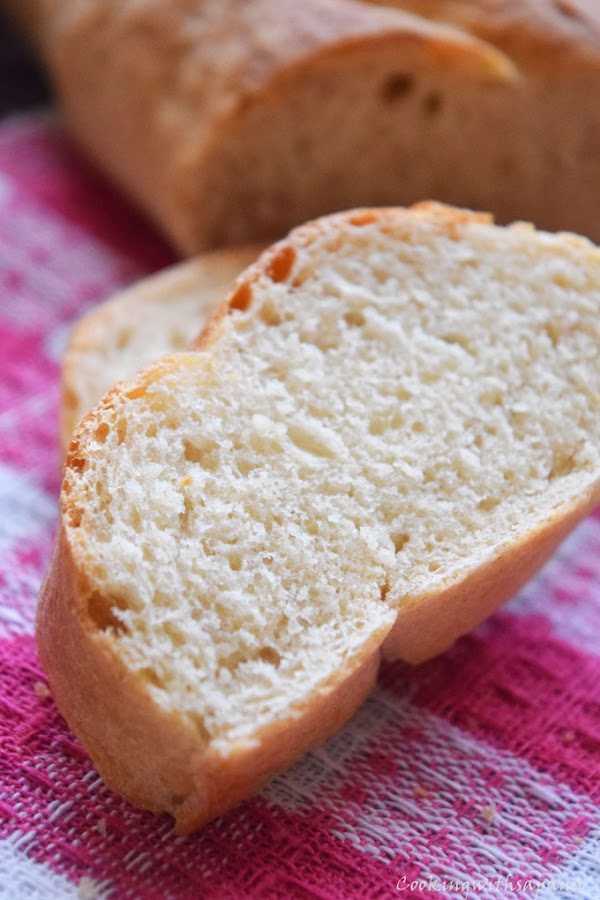 Serve-2 loaves Baking time-30 minutes
Cooking from Cookbook Challenge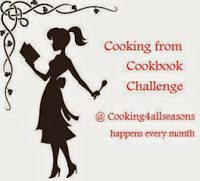 Best regards,
Sapana Behl