Corn Salsa
Corn Salsa
is another refreshing and delicious version of the regular salsa.This isconsidered to be a chunky and tasty salsa and normally made in mostly restaurants to use in burritos and tacos.It is very filling and healthy kind of salsa that can be enjoyed anytime a day.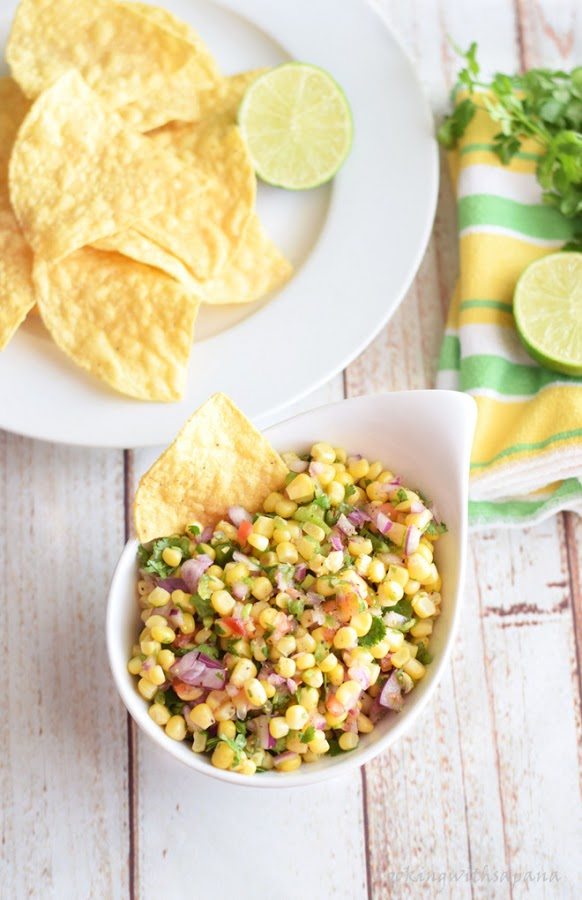 My family like salsas and I make them on almost every weekend while watching some movie or match we would love to relish the freshly made salsa along with some organic cornmeal chips.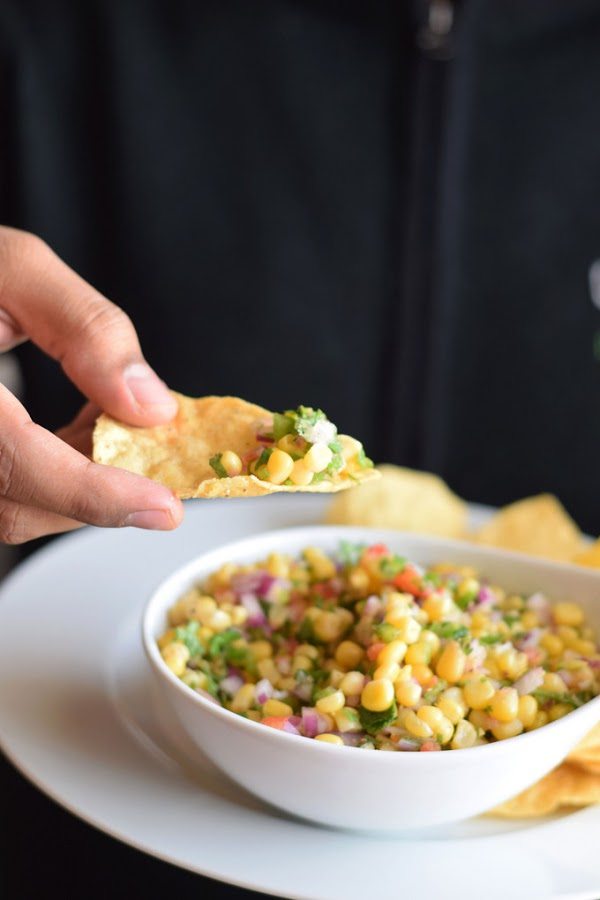 The recipe for corn salsa is very basic and need only few ingredients.It is usually made with poblano or jalapeno pepper.I had the later one so I used the same.
Normally I prefer to use the fresh sweetcorn or yellow corns but this time I couldn't find them in the local grocery.The only difference is a little bit in the texture of corn ,the fresh one tastes better.So if you are planning to make corn salsa I would say use fresh corn and enjoy the refreshing goodness.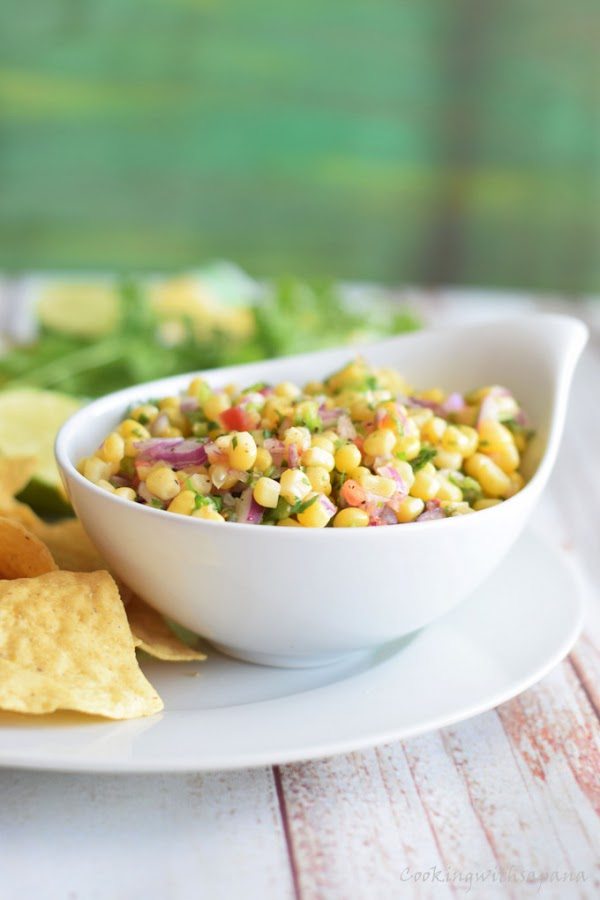 Ingredients:
1 can yellow corn or 1 cup fresh or frozen corn
1 medium red onion,finely chopped
1 medium tomato,finely chopped
1 jalapeno pepper,desedded and finely chopped
1/4 cup cilantro leaves,finely chopped
juice of 1 lime
salt to taste
peppercorn,freshly crushed,to taste

Method:
wash and drain the corn and set aside.If using fresh corn boil them in salted water for 3-4 minutes or until soft.Drain and cool.
In a mixing bowl add all ingredients except salt pepper and lemon juice.
Add in the drained corns.Mix well.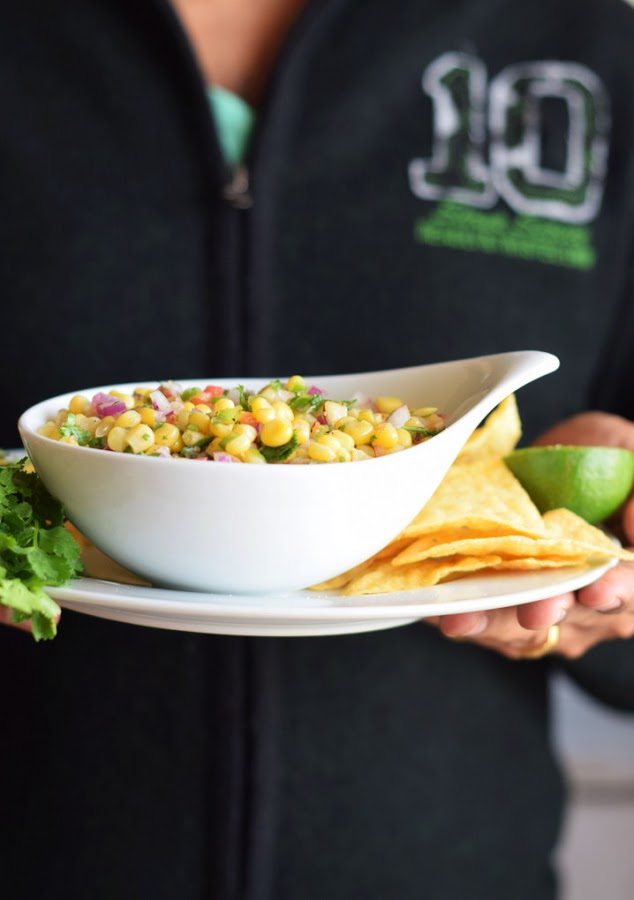 Season with salt and pepper.Squeeze in fresh lime juice.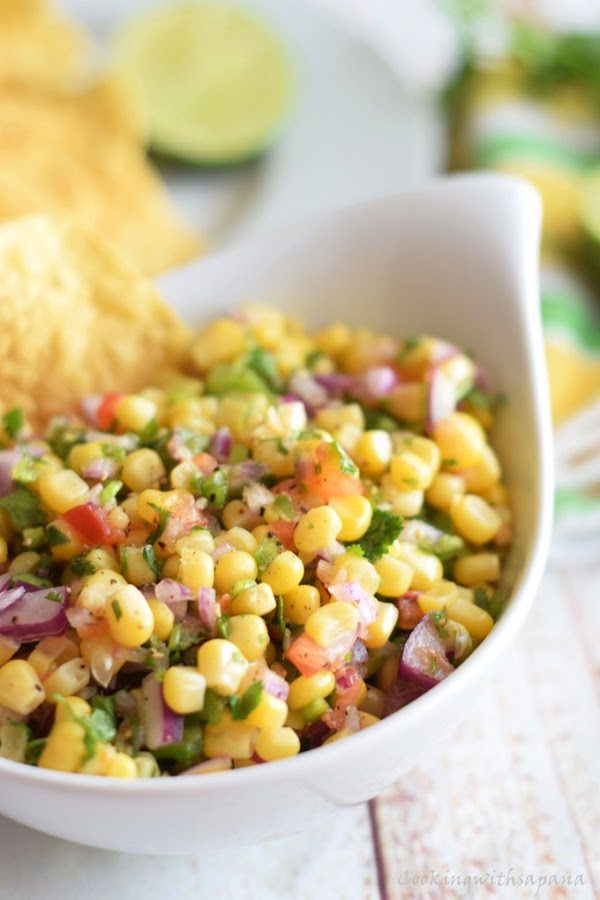 Serve immediately with chips.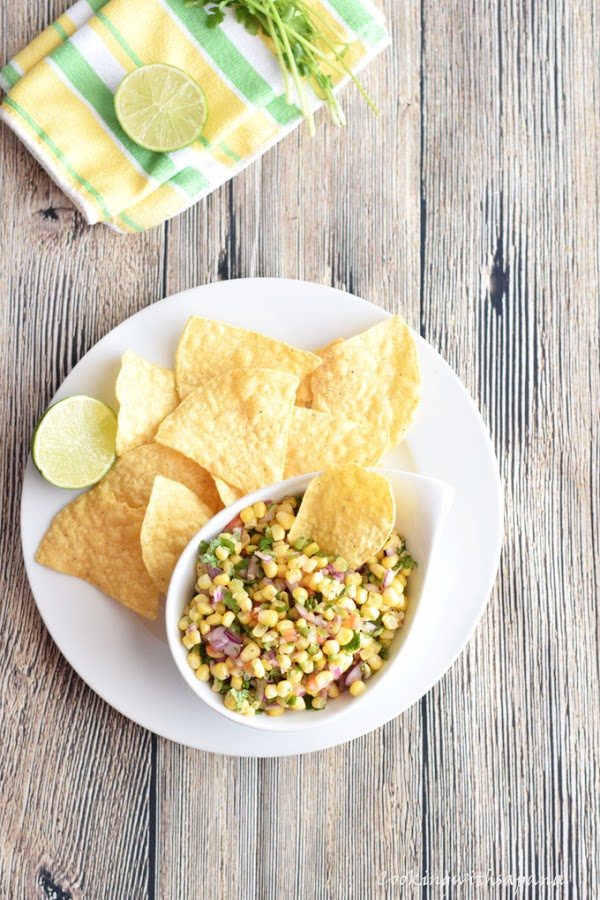 Enjoy!!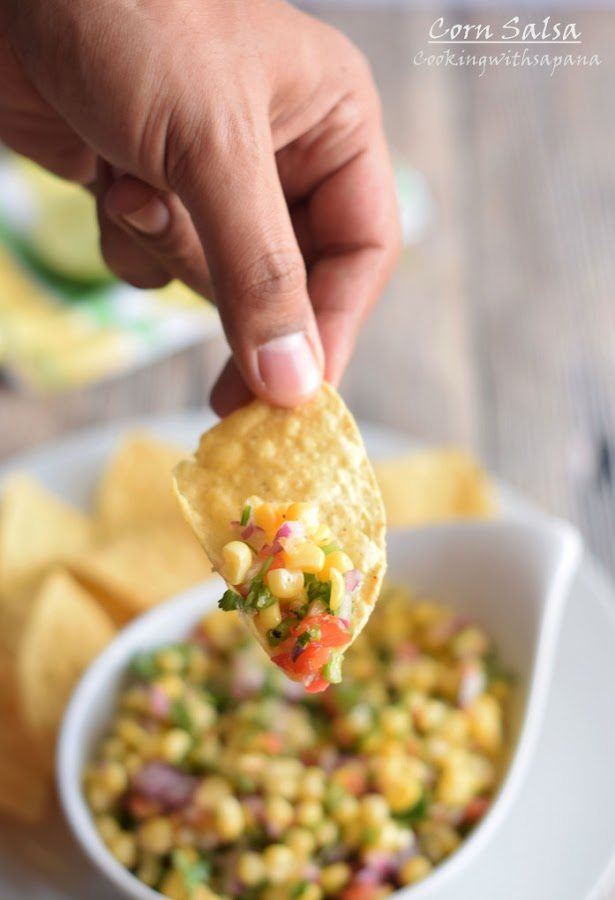 Serve-4 Prep time-10 minutes
Best regards,
Sapana Behl