Brown Lentil Soup
Brown lentil soup
recipe,Today I am sharing recipe of this protein packed ,healthy and diabetic friendly brown lentil soup recipe.I made this soup in Slow cooker.This year at the Black Friday sale I bought a slow cooker.Mr. H asked the reason to buy as we never use the slow cooker for cooking.I have so many bookmarked recipes for the blog , I replied to his question. Believe me or not ,I could see the expressions on his face but acted like nothing happened.He always does that whenever I see the props or anything related to blog and wants to buy those things.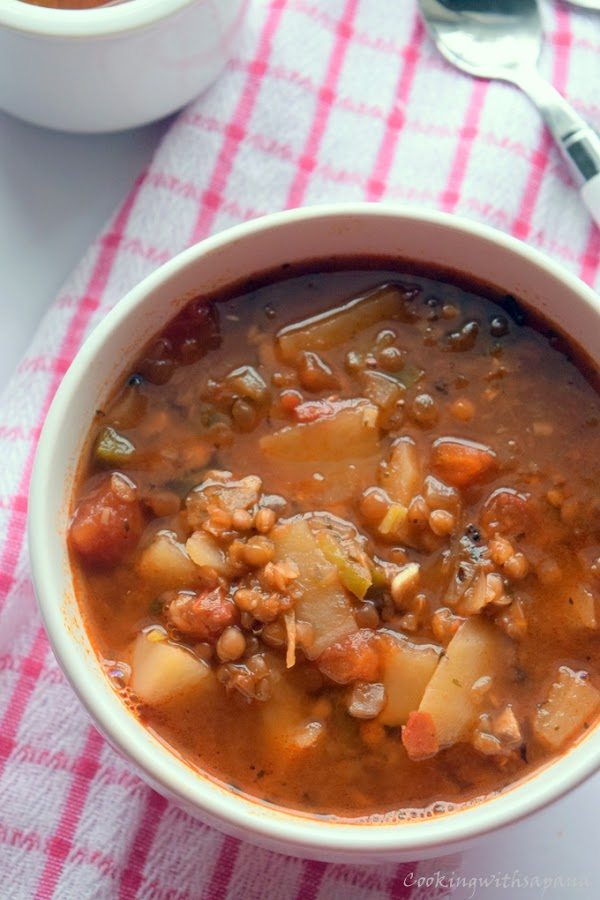 This brown lentil soup is cooked for 8 hours and the best part is you literally have to do nothing.Just dump in all the ingredients in slow cooker and the rest will be done with it.The recipe is adapted from here and being low fat and a good source of protein and fiber, it is a perfect diabetic friendly meal.The soup can be made ahead and stored to be used in 2-3 days.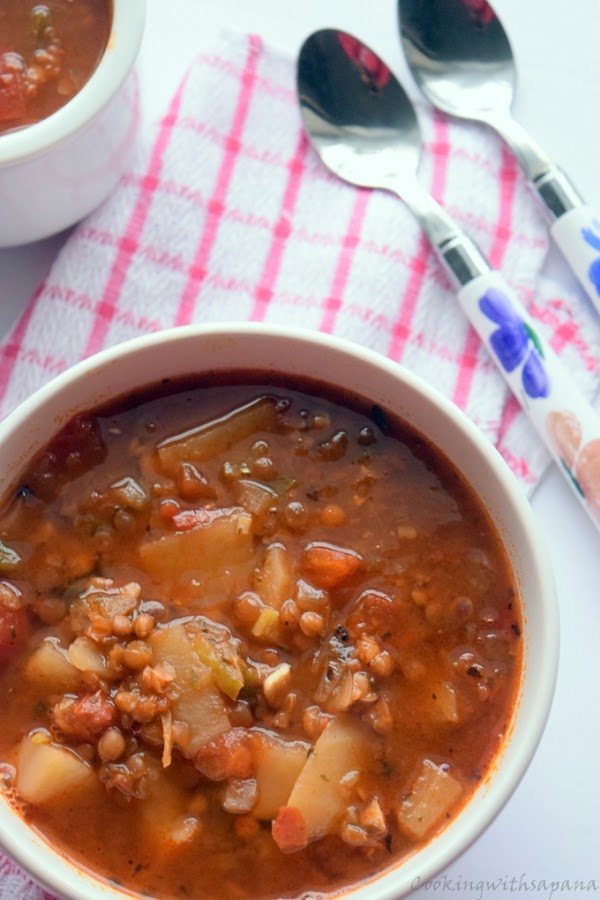 Here is how I made the brown lentil soup.Some more soups at my space-Tomato soup,Manchow soup,Herbed potato soup and Zimbabwean soup.
Blogging Marathon#60
Theme-Diabetic Recipes
Dish-Brown lentil soup
Source–Here
Ingredients:
1/2 cup brown lentils
2 potatoes,cubed
2 green chile peppers,chopped
1 white onion,chopped
1 tomato,cubed
3-4 garlic cloves,minced
1/4 cup tomato sauce
1 teaspoon dried dill leaves
1 teaspoon dried parsley leaves
1 teaspoon fajita seasoning
1/2 teaspoon paprika
salt to taste
ground peppercorn to taste
1 tablespoon olive oil
4 cups water or vegetable broth
Method:
In a 3 quart slow cooker add brown lentils ,potatoes,green chile,onion,garlic,tomato,tomato sauce,dill leaves ,parsley leaves and paprika.Add water or vegetable broth and stir.
Cook covered on low heat setting for about 7 hours or on high heat setting for about 3 to 4 hours.
Once done add salt,pepper and cook for 30 minutes on high heat setting.
If desired season with more salt and pepper before serving.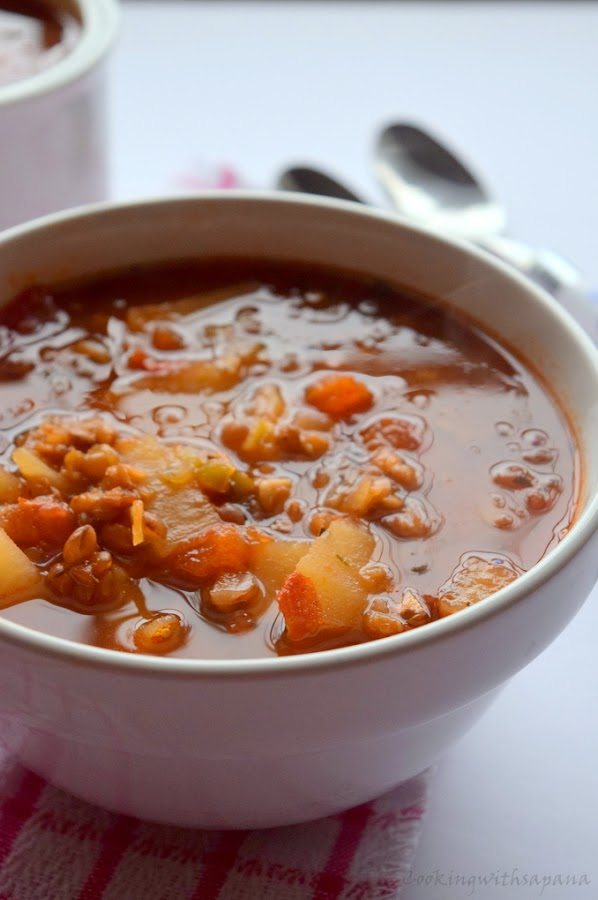 Serve and enjoy.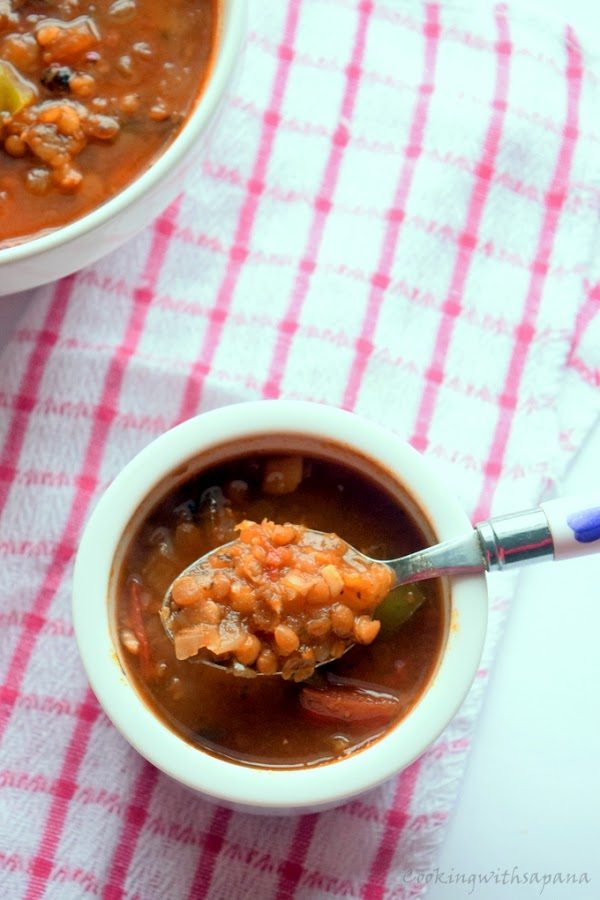 Serve-6 Cooking time-8 hours

Check out the Blogging Marathon page for the other Blogging Marathoners doing BM#60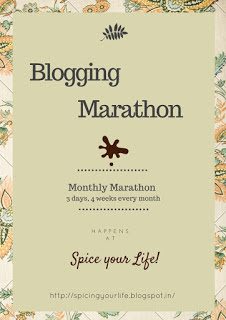 Best regards,
Sapana Behl